What exactly is Bitcoin Cash?
Bitcoin Cash first came about due to people in the community becoming disillusioned with Bitcoin. They felt that this original cryptocurrency was straying away from the values that had been laid out by its creator Satoshi Nakamoto. It had become a lot pricier to make transactions, as well as processing times being very slow, sometimes taking days to go through.
One of the main supposed benefits of Bitcoin as a medium of exchange was for it to be faster and cheaper than traditional payment methods. Due to its issues with scalability, the network could not keep up with the demand that was being placed on it once its popularity exploded in 2017.
This led to a hard fork in Bitcoin during August of 2017. The result was Bitcoin Cash, which would be closer to what the original vision for Bitcoin was – cheap and fast transactions. This was achieved by increasing the block size to 8MB, with the block size in the Bitcoin network only being 8MB.
There was a hard fork of Bitcoin Cash that took place in May 2018 and this saw the block size increase further, up to 32MB. This should cement their ability to provide peer-to-peer transactions for ultra-cheap prices and quick transaction times.
Where to buy Bitcoin Cash – your main options
If you have conducted your research and decided that the time is right for you to buy some Bitcoin Cash, then you will be ready for the next step. There are a few different ways in which you can buy Bitcoin Cash, some being easier and more straightforward than others. It mainly falls into two categories – whether you want to buy it using fiat currency or digital currency. Even if you know which of these options you are going to choose, there are still countless options available within these subcategories.
It can be a bit overwhelming for people to decide which option is best suited to their specific needs, which is why this where to buy Bitcoin Cash guide can prove to be so useful. It provides you with solid information about which are the best crypto brokers for your specific needs. There are different important factors that you need to take into consideration when making these purchases. You want to be getting the best prices possible for your trade, which means that the more liquid brokers are preferred. You also want to ensure that your transaction will be conducted in a safe manner and that the broker you choose is safe and reputable to use. The last thing you want to do is make your trade and to later find out that there is some issue with the fund you have purchased.
Top 3 Crypto Broker Comparison
of 18 Crypto Broker
eToro
of 18 Crypto Broker
GMO Trading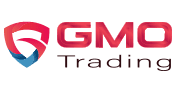 of 18 Crypto Broker
IQ Option

Buying Bitcoin Cash – using a credit/debit card
For beginners in the cryptocurrency world, the best option for them is going to be the most straightforward one. They may still not be too sure about what they are looking to do and how the exchange and trading world works. They may have never used a broker or exchange before and it can be a bit intimidating if you don't know what you are doing, as well as being potentially costly if you make a mistake. These days, online shopping is extremely popular and most people will be familiar with buying goods or services online using their debit or credit card.
If you are using a fiat-to-cryptocurrency exchange such as Coinbase, Coinmama or Kraken, you can use these cards to easily buy Bitcoin Cash. These platforms give you the option to use the mobile or desktop versions, so you can make your trades anywhere that you have an internet connection. It is very straightforward to get signed up and make your purchase. There will often be lower deposit and withdrawal limits in place when using credit or debits cards, but there are also many advantages associated with this method of payment, such as the speed of transactions.
Fiat-to-crypto exchange – Coinbase
Coinbase is one of the most popular fiat-to-cryptocurrency exchanges in the world and they have their headquarters in San Francisco.
They allow their users to quickly buy Bitcoin, Bitcoin Cash, Litecoin and Ethereum using fiat currency from about 32 different nations.
They also allow their users to store these funds in their Coinbase account, but this is not advised due to security concerns with storing your tokens in a wallet of this kind.
If you are investing for the long-term, you need to store your coins somewhere that fraudsters and hackers cannot touch, such as a hardware wallet. The process of starting your Coinbase account is very straightforward. You simply fill out the relevant details, such as first name, surname, address and email address. You then click the activation link that you will find in the confirmation email that they will send to you. It is a good idea to enact two-factor authentication on your account to give you an added level of security. This is usually in the form of having an SMS sent to your phone with a specific code that needs to be entered upon login. Before being able to purchase any Bitcoin Cash, you will have to verify your identity.
Get Verified!
This entails uploading a copy of one of your government-issued IDs to the website where they will verify that this is in fact you. This verification waiting time could be anywhere from a couple of days to a few weeks, depending on how many requests they have for doing this. Since the explosion in popularity of cryptocurrencies in 2017, a lot of exchanges have been curtailing or slowing down new signups due to massive demand for their services and trying to have the right infrastructure in place to cater for all of these people.
When you have successfully verified your identity, you can then simply select Bitcoin Cash from the 'Buy' section of the Dashboard and then just type in how much you wish to buy with your debit or credit card and confirm the transaction. Do note that there will be some restrictions on how much you can deposit or withdraw on a weekly basis using these payment options. There are ways to increase these limits over time of course, depending on how often you make purchases, as well as how long you have been with Coinbase. You can of course also use a bank transfer to deposit funds to your Coinbase account, but this does take longer to complete.
Fiat-to-crypto exchange – Kraken
Kraken is a cryptocurrency exchange that is based out of the United States and it has operations in the likes of Japan, US, Europe and Canada. They are one of the best when it comes to crypto broker comparisons. Kraken is the provider of BTC pricing to the Bloomberg terminals which are used in financial institutions across the world and are usually seen as the gold standard for obtaining financial data. It was in April of 2017 that Kraken first started to allow fiat funding options for the world's major government-issued currencies such as USD. They did experience performance issues throughout 2017, largely due to having a congested network due to the massive increase in demand for buying cryptocurrencies.
The signup process is similar to that of Coinbase. You are able to have your account verified by going to the section 'Account – Get Verified'. The level of verification you will have to go through depends on what your desired deposit and withdraw options are, with certain levels having limits on the amount of you can deposit and withdraw, as well as what services you can access. If you are looking to just open a basic account with Kraken, which is the 1st tier, there are only a few things you will be asked, such as your full name, date of birth, country of residence and your phone number. However, to have access to fiat depositing, you need to be at least on the 2nd tier.
Verify Your Address
This means that in addition to the above information, you need to have your address verified. Depending on what country you are in, you will have to be in the 3rd tier of verification in order to get access to fiat funding, which means that in addition to the above information, you will have to also upload a copy of a government-issued photo identification. Once you have verified your account to the necessary level, you can then deposit funds to your account. Depending on the level of verification you have, there will be a limit on how much you can deposit in a given time period. When using a credit card or debit card, your funds will be deposited almost instantly. You then need to place an order for Bitcoin Cash (BCH) by going to the 'Account – Trade – New Order' section.
Choose the currency pair you want to buy alongside what the fiat currency you have deposited is.
If you choose the BCH/USD pair, and you select the buy option, this means that you will be selling your USD to buy BCH, which is what you want to do if you are looking to buy Bitcoin Cash. Enter how much BCH you wish to purchase. You are able to choose whether you buy it at the current market price or you can place a limit order in order to try getting a price that is closer to what you are willing to pay.
Buying Bitcoin Cash – using cryptocurrency
If you already have some cryptocurrency that you want to buy Bitcoin Cash with, you can do so at any of the major exchanges. Some of the most popular options include the likes of Binance, Bitfinex and Huobi. If you have used trading exchanges before, the process of exchanging your Bitcoin or other types of cryptocurrency into Bitcoin Cash will be relatively straightforward. You place an order for Bitcoin Cash at the price you want to be filled with regards to the cryptocurrency you are exchanging.
Depending on open sell orders, or the liquidity levels of the broker you are using, this order may be filled straight away. Otherwise, you may be waiting a while if the market prices are above what you are willing to buy Bitcoin Cash at. Binance at the moment is probably the standout cryptocurrency exchange despite only being in business for almost one year. They have a massive array of tokens available to trade and they have good levels of liquidity for Bitcoin Cash trading. It is ideal for implementing a variety of different crypto trading strategies as you have such flexibility with your trading options. There are of course other strong options depending on where in the world you are located.
Conclusion:
Where to Buy Bitcoin Cash
As you can see from reading this in depth guide to Bitcoin Cash, Bitcoin Cash is here to stay and this has led to a lot of people getting involved and switching over from Bitcoin. If you do not have much experience in buying cryptocurrencies, the process is relatively straightforward. If you decide to make your Bitcoin Cash purchase through the use of fiat currency, using the likes of a credit or debit card, brokers such as Coinmama, Coinbase and Kraken will be your best options. If you already have some cryptocurrency tokens and wish to exchange them directly for Bitcoin Cash, then you will need to use an exchange such as Binance.
Once you have these funds in your possession, you should make sure to keep them safe in an offline manner, preferably in a cold storage hardware wallet where they will be safe from hackers.