Reasons to Buy Litecoin in the UK
If you are looking into where to buy Litecoin in UK, you probably already have a good reason for wanting to purchase this cryptocurrency. In case you are still on the fence or need more motivation, go back to the fact that Litecoin is quicker than Bitcoin. Litecoin processes a block every 2.5 minutes, compared to four times that for Bitcoin. This results in faster transaction processing as well as lower fees. Not only are Litecoin fees lower, but the cryptocurrency is also worth a fraction of Bitcoin at the moment, meaning you can purchase a larger quantity of tokens for the same amount of fiat.
Litecoin also seems more practical than Bitcoin when it comes to regular transactions, largely due to the fact that a larger amount of Litecoin will be in circulation than Bitcoin. This results in having to break Bitcoins into greater decimals, meaning you would have to calculate your coffee's cost to several decimal points. By contrast, a Litecoin purchase of the same size may only be to one decimal point, if that. This makes it friendlier for transactions and encourages people to make purchases buying Litecoin. Consumers prefer purchases with rounded numbers, another factor in developing crypto trading strategies.
Top 3 Crypto Broker Comparison
of 18 Crypto Brokers
eToro
of 18 Crypto Brokers
GMO Trading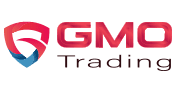 of 18 Crypto Brokers
IQ Option

A Closer Look at Types of Exchanges to Buy On
Before you explore the various exchanges and other purchase methods for Litecoin in the UK, it is helpful to review the types of exchanges that you can buy this cryptocurrency using. Most UK residents who are just getting into cryptocurrency will opt for an exchange that lets you purchase Litecoin using fiat currency, preferably pounds sterling. Depending on the exchange you select, you will be able to purchase using a credit card or bank transfer, with some exchanges offering additional choices. If you are willing to buy Litecoin in USD or EUR, you may also find one that lets you buy using PayPal, Skrill, or another method.
Those who already own Bitcoin, Ether, or another cryptocurrency might want to use that crypto to purchase Litecoin. In this case, you can use a crypto-to-crypto exchange that does not utilize fiat currency in any method. There is an abundance of these, and they tend to be universal, working in the UK as well as most other countries.
You can also buy Litecoin in the UK using cash or another payment method in a peer-to-peer transaction. You may find offers on classified websites, but it is safest to use a peer-to-peer exchange, such as LitecoinLocal.net.
Finally, Litecoin ATMs have begun to pop up across the United Kingdom, in addition to in the United States and Canada. Numbers are still limited, but they remain an option, particularly for those in larger cities.
Tips for Choosing the Right Exchange to Buy Litecoin
Most methods of where to buy Litecoin in UK involve using a cryptocurrency exchange, so selecting the right one is a crucial part of this process. While most exchanges are similar and reliable, it is still smart to take a moment to confirm that the one you select is regulated, specifically within the UK. Confirm that the exchange you choose supports your country, although if it does not, this should become apparent during registration.
Additionally, confirm that the exchange offers the currency pair you want to use. For example, if you want to buy Litecoin directly with your pounds sterling, you need to confirm it has the GBP/LTC pair. If you are willing to first convert your GBP to USD or EUR or to first buy Bitcoin then use that to purchase Litecoin, you might find yourself with additional choices.
Do not forget to take a few minutes to compare fees on the exchanges. In some cases, the exchange will take a small profit from its given rate. Other times, the exchange will use the true market rate and get a profit from fees. While most cryptocurrency exchanges have similar fees, there are certainly variations. Spending a few minutes to compare can save you a reasonable amount, particularly with larger trades. If you are not directly buying Litecoin with pounds sterling, remember to factor in additional fees for any additional conversions.
Buying Litecoin on Fiat-to-Crypto Exchanges
The most popular options for those in the UK will be to purchase Litecoin on a fiat-to-crypto exchange. The simplest method will be to select an exchange that is based out of the UK or specifically supports GBP, so you do not have to worry about additional conversions.
Cryptomate is a prime example. This platform was specifically designed for British users to buy cryptocurrencies, such as Litecoin, via an instant bank transfer. It was created with the goal of making it easier to buy crypto in GBP and only accepts UK online bank transfers. Because payment is done via online transfers, coins typically arrive within two hours of your transaction.
CryptoxBureau is another good choice for buying Litecoin in the UK since it is based in London. Registration takes about two minutes. After approval, you get a dedicated LTC broker. Keep in mind that unlike the other exchanges, this is actually a broker, which makes the process easier but is also designed for repeat Litecoin buyers.
Coinbase is perhaps the most popular and well-respected cryptocurrency exchange online, and it does offer support for GBP as well as LTC. Those within the UK can use a SEPA bank transfer or make a purchase using a credit or debit card that features 3D Secure. The only downside is that it will convert your deposit to Euros, which could result in a fee from your bank.
Other fiat-to-crypto exchanges for UK purchases of Litecoin: Bittylicious, LBX, and CryptoGo.
Buying Litecoin on Crypto-to-Crypto Exchanges
Those who already own Bitcoin or another cryptocurrency can very easily buy their Litecoin in the UK using a crypto-to-crypto exchange. Because of the loose regulations regarding cryptocurrencies, these tend to function in a long list of countries, making it incredibly easy to find one that supports UK residents. Since Litecoin is among the most popular cryptocurrencies, most exchanges will support buying it with BTC.
Binance is incredibly popular and among the largest crypto-to-crypto exchanges. This is actually one of the top choices if you plan to regularly trade LTC for other cryptocurrencies since it has advanced trading features and multiple order types, including limit, market, and stop-limit orders. The platform also includes a range of charts and graphs, even on the "Basic" version with more advanced features available. Buying Litecoin in the UK with Binance is as simple as transferring your BTC into your Binance account, completing the trade, and sending your Litecoin to your dedicated LTC wallet.
Changelly is another top crypto-to-crypto exchange ranked highly in crypto broker comparison articles, letting you instantly exchange Litecoin and Bitcoin among more than 90 altcoins. There is also the option to buy cryptocurrencies using bank cards. Changelly is intuitive to use and has secure transactions and low fees.
Yet another option is Poloniex, which also supports dozens of cryptocurrencies used in the UK, along with most other countries. There are helpful charts and graphs along with multiple buying methods, including market and stop-limit orders.
Buying Litecoin for Cash or on Peer-to-Peer Exchanges
If you prefer to pay in cash, you can do so with some peer-to-peer exchanges in the UK. Other peer-to-peer exchanges only offer online payment methods.
BitBargain is a popular choice, and it does not offer cash as a payment option for where to buy Litecoin in UK. Payment methods with BitBargain include UK bank transfers, Fidor, Pingit, Paym, RBS/NatWest PYC, and Neteller. BitBargain does not have an order book since it is designed for "super-fast" trades and the exchange acts as an escrow service.
Coindirect is another peer-to-peer service that matches you with someone looking to sell Litecoin for GBP. Payment methods include bank transfers, M-PESA, and PayPal. At the time of writing, there were very few offers listed on Coindirect for buying LTC with GBP, but it is still worth checking. The platform will also be adding an exchange soon where it compares rates across several exchanges, fitting in the fiat-to-crypto exchange category.
Those who want to pay cash for their Litecoin will appreciate LitecoinLocal.net, the best crypto broker for paying in cash locally. This is a peer-to-peer cryptocurrency exchange that acts as an escrow to facilitate purchases and sales of LTC for GBP in cash and online. In fact, it divides all its advertisements from sellers and buyers into cash and online sales, with online payment options including PayPal, bank wires, SEPA, and more.
Buying Litecoin at an ATM
When Bitcoin increased in popularity, Bitcoin ATMs soon arrived, offering the ability to buy or sell Bitcoin using fiat currency. These were designed to make it easier to get cryptocurrency, even if you do not have a bank account or want to use an online exchange. Now, there is an increasing number of Litecoin ATMs, as well. By July 2017, there were 91 cryptocurrency ATMs worldwide that supported Litecoin, a figure that included over 90 percent of terminals supporting more than just Bitcoin.
In the United Kingdom, AlphaVend made waves in May 2017 when it announced that it would deploy a Bitcoin ATM with capabilities for Litecoin. This ATM is now in Brighton, a location chosen for its history of development and innovation. AlphaVend has a total of 10 ATMs throughout the UK, including in London, Edinburgh, Liverpool, Sussex, Essex, and Birmingham. In the future, it will hopefully add Litecoin support to more of these ATMs.
You can also check if there is a SatoshiPoint ATM by you, as it supports Litecoin in addition to Bitcoin, Ethereum, DASH, ZEC, and BCH. This is the largest network in the UK, with 25 ATM locations listed on its website, all with directions.
Conclusion:
Where to Buy Litecoin in UK
There is no shortage of options of where to buy Litecoin in UK, particularly if you are flexible in terms of payment options. There are multiple cryptocurrency exchanges that let you purchase Litecoin and other tokens using pounds sterling, with the most common payment options being bank transfers and credit cards. Or you could use your current Bitcoin balance to buy Litecoin. There is also the option of finding someone near you in the UK to sell you Litecoin for cash or completing an online transaction with a peer through a Litecoin-focused escrow service. Finally, those who happen to have one nearby can buy Litecoin directly from an ATM.
With so many options available, there is no need to hesitate with your Litecoin purchase due to lack of capability. Instead, any delays should be due to you evaluating the market and confirming that Litecoin is indeed a good investment to make for your portfolio. Although the cryptocurrency market is volatile, many traders in the United Kingdom and around the world consider buying Litecoin to be a smart trading strategy. So, wrap up your research on whether to buy Litecoin and choose one of the above places to make your purchase in the UK.