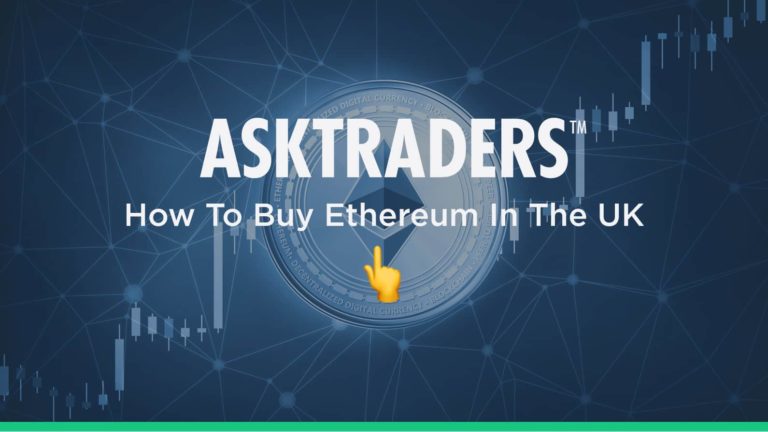 There are a lot of good reasons that ethereum has found itself as the strongest contender to bitcoin. The interesting backstory and range of neat tech features mean that ETH now has a market capitalisation of $19.4bn.
That is more than twice the size of the third biggest crypto (Ripple – XRP). This review will outline the reasons why millions are buying ETH and the best way to buy ethereum safely. The article will cover how to buy ethereum, looking at the following points:
What is ethereum?
How has ethereum traded since 2015?
What's special about ethereum?
Tips for trading ethereum
How to buy ethereum
Final thoughts
What is ethereum?
Ethereum is a platform that uses blockchain technology to allow users to exchange digital currency. The native cryptocurrency token of ethereum is called Ether but the really good aspect is that ethereum also supports other tokens.
The open-source technology and smart contract functionality mean that it has a lead on the bitcoin platform in that it can better support other tokens.
Some of the other tokens to look out for include the below. The good news for ETH is that success for these tokens translates as success for ethereum as well.
Basic Attention Token (BAT). Basic Attention Token (BAT) reimagines the digital advertising industry.
Bancor (BNT). Bancor is one of the most exciting tokens to deploy on the ethereum blockchain in the past few months.
OmiseGO (OMG)
Status (SNT
TenX (PAY)
Augur (REP
0x (ZRX)
Civic (CVC)
Ethereum was developed some years after bitcoin and benefits from being a second-generation project. It was also developed early enough (2015) to get a head-start on most other Altcoins.
How has ethereum traded?
The price history goes a long way to answering the question – is ethereum worth buying?
The ethereum system went live in July 2015 when 72 million coins were minted. The first recorded transaction was one month later on the Kraken system and was priced at $2.77 per coin.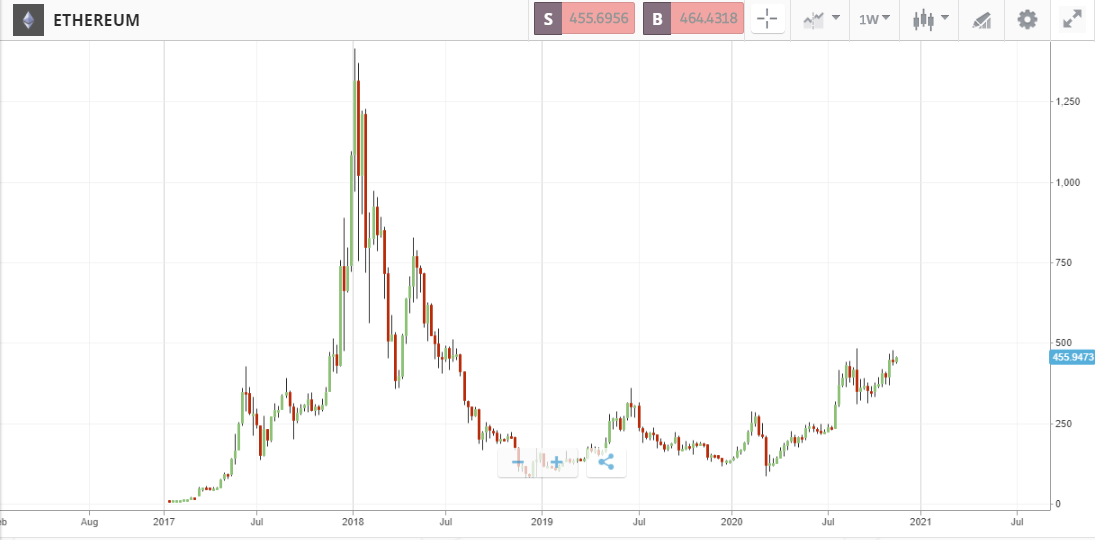 Source: eToro
In 2016, as a result of the exploitation of a glitch in the DAO Venture Capital Fund's smart contract software. A theft of $50m worth of ether took place. Ethereum then split into two separate blockchains, Ethereum (ETH) with the theft reversed and the original chain coin, Ethereum Classic (ETC).
Putting such issues firmly behind it, ETH has at times posted a price increase equal to a multiple of 121. In January of 2018, ETH was rocketing and printed an all-time high price of around $1,400.
ETH's boom and bust mirrored the experience of a lot of crypto. Holders of ETH did, however, experience more than a fair share of pleasure and pain. The role of ETH in the ICO (Initial Coin Offering) bubble meant ETH was particularly exposed to the dramatic events.
What's special about ethereum?
Ethereum's functionality has seen its popularity soar. More than any other Altcoin, it is ETH that is seen to have taken the best bits of bitcoin, while simultaneously upgrading the weaker features of BTC.
This comes through in the top-11 rankings by market capitalisation.
Symbol
 Last price
Avg vol (3-month) $Bn
Market Cap ($Bn)
BTC-USD
   16,301.09
27.59
302.2
ETH-USD
        453.63
13.95
51.46
USDT-USD
           1.00
42.1
17.88
XRP-USD
           0.27
1.88
12.44
LINK-USD
          12.29
1.54
4.83
BCH-USD
        249.37
1.9
4.63
LTC-USD
          67.54
2.36
4.45
BNB-USD
          27.99
0.413
4.04
DOT2-USD
           4.44
0.447
3.9
DOT1-USD
           4.40
0.490
3.87
ADA-USD
           0.10
0.589
3.18
Source: Yahoo Finance
The market capitalisation at time of writing is some way behind that of bitcoin, but a long way ahead of its rivals. Bitcoin has a market cap approximately x6 that of ETH, but ETH has one x3 that of ripple x4 chainlink and x10 Bitcoin Cash.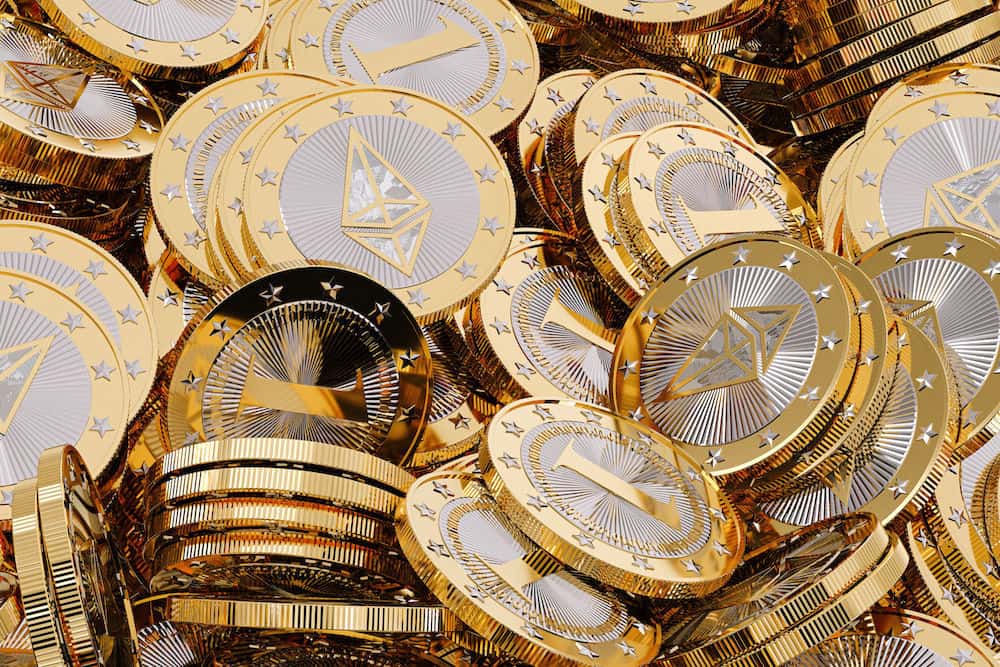 The comparison to Bitcoin Cash is important when considering the prospects of ETH. Bitcoin Cash has grown out of bitcoin as an attempt to develop a BTC based platform and coin, which is better suited to being used in transactions.
Ethereum may not currently be seen as effective as BTC as a store of wealth, but it is some way ahead of BTC's efforts as a means of exchange. This is important as the clever money is on the crypto, which is the best means of exchange winning the race to be the world's dominant coin.
A lot of the appeal of ethereum is due to its ability to be effectively used.
Faster – The ethereum network allows for transactions to be processed, on average, every one to two minutes. This compares well to bitcoin's average, which is in the region of 10 minutes.
Cheaper – With regards to cost-benefits. Ethereum transaction fees can spike when volumes balloon. As the below chart shows, most of the time, ETH undercuts its bigger rival.
Trading Volumes – If you forget about market cap for a moment and focus on average trading volumes, you'll see that ethereum is putting through more than 50% of the volumes that bitcoin is.
Critical mass – Having been around for some years, ETH has gone some way to building brand recognition and developing consumer confidence. That is important for a platform that is designed to support third-party tokens.

Source: Bit Info
Tips for trading ethereum
One important thing to keep in mind is that all kinds of trading involves taking measures to protect yourself from scams and scammers.
Crowd-sourcing and drawing on the experiences of others is one way to protect yourself. This Top-5 of crypto brokers offers names of brokers that are well known in the sector.
Whichever brokers you include in your shortlist, it is essential you use one that is regulated by a tier-1 authority. Names to look out for include:
The Financial Conduct Authority (FCA)
The Australian Securities and Investments Commission (ASIC)
The Cyprus Securities and Exchange Commission (CySEC).
One other tip is to start out by practising trading using a demo account. These use virtual funds so the trading is risk-free.
How to buy ethereum
Specialist exchanges and online brokers both compete for business. If you're looking for the cheapest way to buy Ethereum, then the pricing at online brokers such as Pepperstone, IG and eToro, is transparent enough to allow full due diligence to be completed.
If you do want to trade Ethereum, then it's necessary to sign up with your chosen broker, then complete the application process and wiring funds into your account.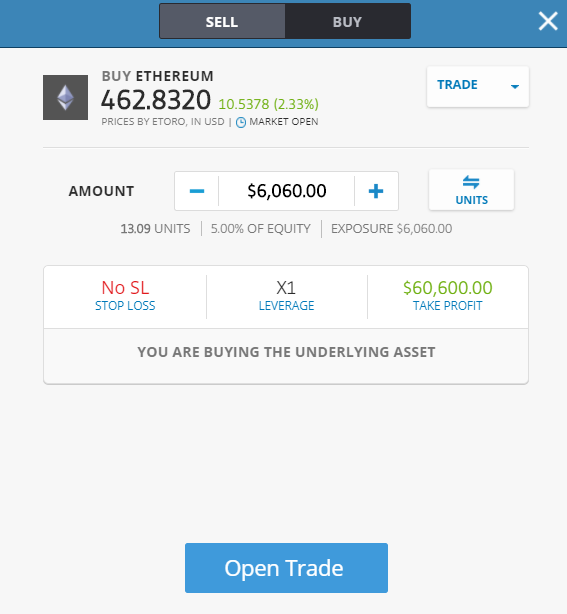 Source: eToro
You are not obliged to trade straight away. In fact, it's a good idea to be patient and pick trade entry point. If you are asking yourself – should I buy ethereum now? Then you are starting from a good place.
There's no need to jump in and a well thought out strategy is important if you are going to be profitable trading the markets.
The mechanics of buying ethereum at eToro involve accessing the ethereum market, opening the trade monitor, entering how much you want to trade and whether you want to buy or sell. Then clicking a button.
Two additional features will pop up in the trade execution monitor. Stop-losses and take-profit orders are risk management tools which automatically close out a position if price moves to a certain level.
Final thoughts
You can buy ethereum from nearly anywhere in the world. The regulatory protection will be determined by your domicile. So, if you are buying ethereum, UK based, and using a broker that is regulated by the FCA, then that is the authority providing you with cover. Protection is based on citizenship and regulatory licenses, not by the nature of the product you are trading.
Most cryptos are traded in USD, so if you want to buy ethereum with GBP, you'll probably need to factor in forex conversion rates into your strategy.
People who read this also read: