For many ethical investors, workers' rights and fair trade have become important issues. It is easy to assume, if you are investing in companies in the US, Europe and other developed countries, that basic workers' rights are secured under the laws of those countries. But as many smart investors know, the welfare of workers is an international issue, with much potential for the exploitation of workers in developing countries working within the supply chain of many large multinational companies. So ethical stocks workers' rights have been under a spotlight in recent years.
This issue came to the forefront of world news in the mid-1990s, when a number of campaigns by various NGOs, combined with media attention on the issue, highlighted the exploitation of workers in developing countries working within the supply chains of many large international corporations. Workers making clothes, shoes and other products for sale in developed countries were often working in conditions that would have been completely unacceptable in the countries those products were being sold in.
In response, the Ethical Trading Initiative (ETI) was created in 1998, with the aim of making a difference to the lives of workers in companies' global supply chains. Ultimately, this has made it easier for ethical investors to find out if the companies they want to invest in protect the rights of workers across their supply chain, and practice fair trade. Companies that are members of the ETI are pledging to do just that.
You are still advised to investigate individual companies to ascertain exactly how much they are doing to protect workers, and if they are following fair trade policy, but membership of the ETI is a good sign and potentially a starting point for your research. Here are a few of the best ethical stocks to invest in if workers' rights and fair trade matter to you.
The Body Shop International/Natura Cosméticos SA
The Body Shop has long been known as a company dedicated to social responsibility, so it will come as no surprise that it was one of only five founding members of the Ethical Trading Initiative. This was no doubt an obvious choice for the company, having launched its Community Trade programme over a decade earlier, in 1987. The programme was established as a commitment to trading fairly with suppliers, offering good trading practices for products sourced overseas. In 2017, The Body Shop was bought by Brazilian company Natura Cosméticos SA, a health and beauty company that has been named by Ethisphere as one of the most ethical companies in the world. For stock-buying purposes, you will be looking for the parent company, Natura (ticker symbol NATU3). The company has shown steady growth over the last year, with a 52-week high of 37.56 and a 52-week low of 15.66. It has a price to earnings ratio of 48.79.
Gap Inc.
The US-based clothing and accessories retailer, Gap Inc., is a member of ETI, and the company is committed to working with facilities within its international supply chain to provide safe, fair and healthy working conditions for the workers who create the company's clothes. Gap Inc. has published a Human Rights Policy that guides all its dealings with workers within its supply chains. Gap Inc. has had a mixed year. Its stock fell in 2019 as it announced future store closures and a restructuring that included splitting off one of its major brands, Old Navy, into a separate company. However, at the time of writing, stock prices are increasing again. Many investors are speculating that the company will bounce back, as it generally has done, and potentially be a solid investment for the future. The ticker symbol you're looking for is GPS.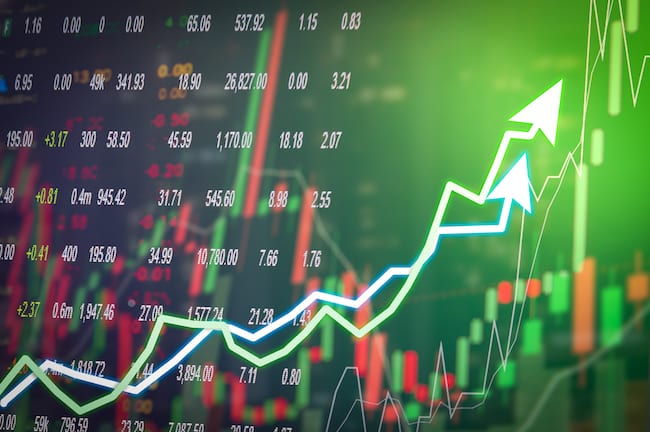 Hennes & Mauritz
This retailer, commonly known as H&M, is also a member of the ETI, and also made the Ethisphere list of the world's most ethical companies in 2019. Its Conscious Products initiative aims to ensure that all products are produced with care and consideration for the people who make them. It also strives to make certain that garments are made using more sustainable materials such as fair trade organic cotton, recycled cotton, or recycled polyester. In 2018, the company's results from the Ethical Fashion Report included a top score of A+ for its Supplier Code of Conduct, and also for transparency and ability to trace most of its suppliers. Unlike some fashion brands, the company also manages to audit most of the facilities in its supply chain over a two-year period. H&M stock is performing well in 2019 and has a quoted dividend yield of 4.83%. The ticker symbol for this one is HM-B.
Tesco PLC
This UK-based multinational supermarket is also an Ethical Trading Initiative member and is working hard to ensure that both domestic workers and workers within supply chains are treated fairly. Tesco PLC has developed an independent rating system for factories producing its F&F clothing range. This system means that eligible factories must go through independent audits and due diligence checks by the company's own human rights experts and then carry out regular self-assessments — the results of this must be reported to Tesco. The company's stock is currently showing a 52 week high of 254.10 and a 52 week low of 187.05. It has a price to earnings ratio of 17.41. The Tesco PLC ticker symbol is GBX.
PepsiCo
This is one which may be questionable for some ethical investors, given the unhealthy nature of the products the company sells, but Pepsi is a company that cares about people. It made our list of ethical stocks when it comes to equality, and has made it on to our workers' rights list too. The company has demonstrated a dedication to workers' rights, reflected in its employee and supplier Codes of Conduct. In 2014, PepsiCo formed a Sustainable Supply Chain Council to monitor good conduct within the supply chain. PepsiCo acknowledges that many social responsibility risks for food & drink companies lie in agriculture, and have pledged to help farmers within its supply chain to manage human rights issues through its Sustainable Farming Initiative. Pepsi stock is still performing well, showing a strong upward trend for the year to date, and currently quoting a 2.79% dividend yield. The ticker symbol is PEP.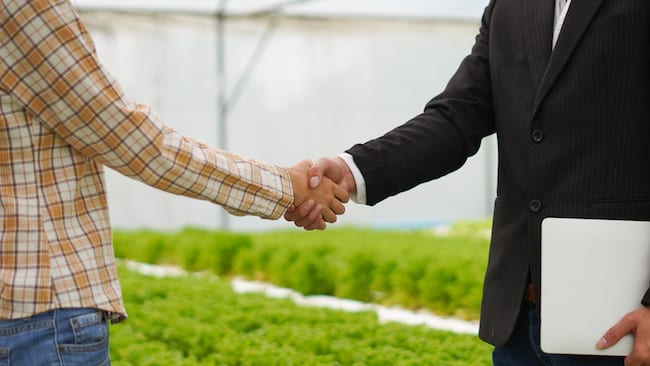 Best Broker for Trading Ethical Stocks
eToro:
68% of retail CFD accounts lose money
Take a look
From 0% commission to low trading fees and top-tier regulation, these brokers are best-in-class when it  comes to buying and selling ethical stocks.
All the above stocks can be traded via most brokers that provide individual stocks as tradeable assets, including DEGIRO, eToro and IG. You can search for specific stocks at online brokers and exchanges using the full name of the company or the ticker symbol.
Interested in different types of ethical stocks? Take a look at our guides to the best ethical stocks if you want to support equality or animal rights.
PEOPLE WHO READ THIS ALSO VIEWED: