Corporate Social Responsibility (CSR) policies are an increasingly important part of whether an investment decision is made or not. Forward-looking firms such as McDonald's have, for many years, outlined how they expect to manage their interaction with ecological and social stakeholders. It's just been seen as good practice. But now, a poor CSR policy can be a deal-breaker.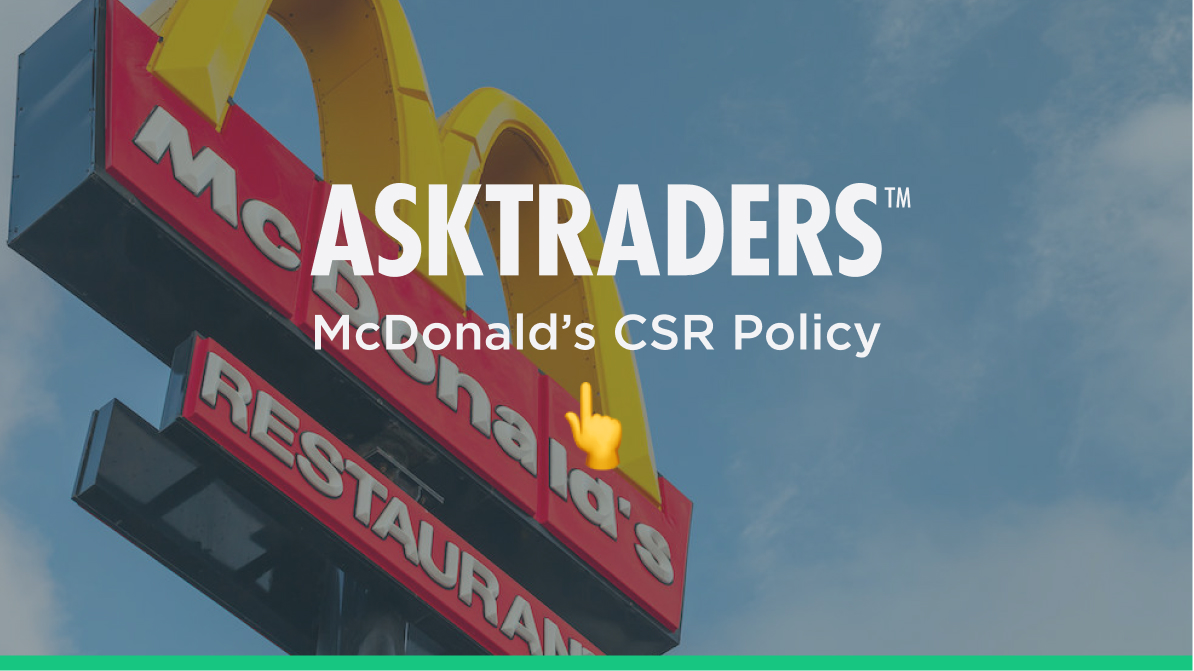 Retail and institutional investors are giving the subject much more attention. If big pension funds are looking to scale out of an equity position due to a firm's approach, then that will put direct pressure on the share price.
McDonald's has had to work hard on projecting the right image to the public and investors. Traditionally seen as a corporate 'bad boy', the firm has had to deal with a range of allegations and started publishing its CSR policy as early as 2002. The firm's willingness to share how it aims to manage the social, environmental, and economic aspects of its operations has helped it claw back some lost ground.
There is still some way to go, not least because of the sector McDonald's works in. Being a fast-food producer and retailer means the firm can't avoid some of the business practices it is involved in. You have to crack an egg to make an egg McMuffin. The best way to measure any firm's CSR policy is to sift out the motivational slogans and study the hard facts – complicated. Are the CSR aims appropriate and proportionate? Will they bring about long-term improvements? How are these measured? In this article, you can learn more about McDonald's CSR policy.
The AskTraders analysts have reviewed McDonald's CSR policy and provided a summary of the progress to date and the potential for future wins. Those who are happy with the conclusions can then take advantage of our easy-to-follow guide on how to set up with a safe broker and book your first trade.
What is Corporate Social Responsibility?
CSR policies are non-binding commitments made by firms relating to how they interact with their environment, staff and communities in which they are based. They include headline-grabbing statements and granular detail.
The standards and measuring tools used have morphed over time. It's a relatively new 'science', one that constantly adapts to match changes to consumer and investor sentiment. Being a moving target, and with direct comparisons between firms and sectors hard to do, it was the International Organisation for Standardisation that came up with the idea of building a clear framework of standards.
The flagship benchmark, known as ISO 26000, does not set out hard and fast rules, nor does it enforce them. What it does do is offer guidance on good practice and standardised frameworks with universally accepted and applicable metrics. This makes it easier to compare the firms in one sector – for example, the fast-food industry or even mining giants against tech firms.
Firms can and do set CSR policy aims that are below or above the expectations of ISO 26000. They might also have legacy aims that were set out prior to the ISO standards being brought in. McDonald's started tackling the issues it faces back in the 1990s before CSR was a concern and is acutely aware of the damage that bad publicity can cause.
What is McDonald's CSR Policy?
McDonald's has a long-established and comprehensive CSR policy – the current iteration of it forms an integral part of the growth strategy branded 'Accelerating the Arches.'
The plan prioritises marketing, menus, digital orders, delivery, and drive-thru services. The CSR policy fits in with this and reflects that shift to post-pandemic operations. The drive is obviously intended to increase revenues. The firm states: "We take our social responsibilities very seriously." (Source: McDonald's)
Examples of McDonald's policy delivering hard and fast results include the use of low-energy LED light bulbs in restaurants, energy-saving equipment, and waterless urinals. Used cooking oil is recycled into biodiesel to fuel more than half of the firm's delivery trucks. Packaging is also an important touch-point, and McDonald's currently recycles the cardboard boxes used in more than 89% of its restaurants. In excess of 85% of all packaging is made from renewable resources.
There has recently been a change at the top, with Jon Banner taking on the role of Executive Vice President and Chief Global Impact Officer in 2022. Prior to joining McDonald's, Banner spent ten years at PepsiCo.
Environmental Policies
In 1990, sometime before sustainably sourced ingredients were a commonly used buzzword, McDonald's forged a relationship with Conservation International to add sustainable whitefish sources to its Filet-O-Fish sandwiches. With so many mouths to feed, McDonald's has had to continue to focus on the environmental impact of its operations.
McDonald's CSR Approach to Raw Materials
Responsible sourcing of materials has always been, and will always be, one of the key aspects of McDonald's CSR policy. At the top of that 'to-do' list is the subject of beef.
Reflecting the importance of the issue, McDonald's has identified seven priority impact areas – climate change, farmer livelihoods, protecting water resources, conserving forests, reducing food and packaging waste, respecting human rights, and promoting the health and welfare of animals.
Another example of a pioneering approach and willingness to push CSR boundaries came in 2011. In that year, the firm McDonald's led the establishment of the Global Roundtable for Sustainable Beef (GRSB). The organisation applies principles across 10 of the firm's top beef-sourcing countries globally. These are the US, Australia, Germany, Brazil, France, Ireland, Canada, New Zealand, the UK and Poland. These countries collectively account for approximately 85% of the firm's global beef production.
It's not just beef that gets attention.
Every egg on the breakfast menu is free-range
All fish products are rated sustainable by the Marine Conservation Council
Where possible, food is sourced from local farmers
McDonald's CSR Approach to Carbon
In 2018, McDonald's became the first restaurant company to set a data-based target relating to GHG emissions. Beef production accounts for one-third of the firm's total carbon output, so the 'Beef Climate Roadmap' was useful in helping the firm measure its progress. The program also digs down into the supply chain, with 100% of suppliers of beef, chicken, cheese and dairy forced to comply with the firm's Carbon Disclosure Project (CDP).
The same trucks that deliver fresh ingredients take the waste ingredients, including cooking oil, away. This saves 5,000 trips per year.
Restaurants have undergone an energy efficiency overhaul. Fluorescent lighting is being replaced, and new restaurants incorporate a range of carbon-cutting measures, including energy-efficient kitchen equipment and 100% LED lighting.
McDonald's CSR Approach to Water
Water scarcity plays a big part in any firm's CSR program, and McDonald's has made efforts to address it by managing the demand for water in its supply chain and restaurants.
The company focuses on water quality, availability, efficiency, and stewardship in its restaurants.
MCD encourages native and/or drought-tolerant landscaping, along with storm water management using rain gardens, permeable pavements, and rainwater collection and reuse.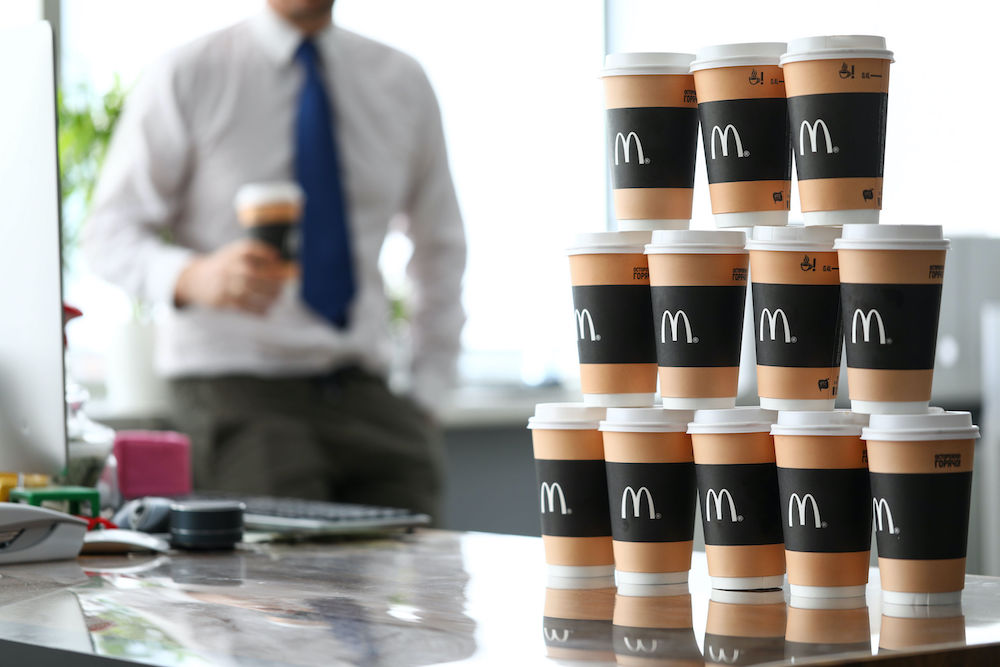 McDonald's CSR Approach to Waste & Recycling
Take-Make-Waste has long been the motto of all manufacturers. The McDonald's supply chain has been streamlined over many years, and any excess is diverted to community projects. The franchisees are also supported in their efforts to build links with local community food banks and pass on hot food and ingredients that are not sold in stores.
To some degree, packaging is an unavoidable consequence of the way McDonald's works. Its programs have successfully targeted the issue.
By 2025, the firm aims to source 100% of guest packaging from recycled, renewable, or certified sources.
In the same year, it will also recycle guest packaging in 100% of McDonald's restaurants.
Social Policies
In terms of interactions with societal stakeholders, McDonald's does better than firms in many other sectors. Being a food producer puts it in a good position in terms of identifying and satisfying the demands of a community. McDonald's production processes do leave significant footprints, but the firm is not open-cast mining or at risk of employing forced labour to make trainers.
From this strong base, McDonald's has developed a comprehensive and multi-pronged approach to community engagement. The 2004 film 'Super Size Me' demonstrated that the firm's reputation has, at times, been on a knife edge and investing in social projects is a quick and easy way to build a stronger reputation.
MCD's Community Impact & Philanthropy strategy focuses on three key areas: Families and their well-being, support during times of need, and philanthropic investments and opportunity employment.
The previously mentioned Global Impact Team is one example of the firm's wide-reaching approach to supporting 'feel-good' projects. There are also the Community Connection projects and Ronald McDonald House Charities. During the global COVID pandemic, the firm gave away 12 million 'Thank You Meals' to healthcare workers and first responders. In the Philippines, McDonald's hosted Kindness Kitchens to serve more than 100,000 meals to healthcare workers and donated millions of dollars worth of masks and food throughout 2020. The Thank You Meals giveaway alone equates to approximately $63m in free food.
Corporate Policies
The managerial organisation chart at McDonald's shows the firm has only a small proportion of top jobs compared to the many 'entry-level' positions. The term 'McJob' was, after all, coined to refer to any transient and low-paid position of which McDonald's has plenty. But the situation is often revisited by analysts, and McDonald's often ranks highly in terms of employee satisfaction.
The Undercover Recruiter's report on employment practises unearthed that "McDonald's Employees Are Lovin' It" (Source: Undercover Recruiter's). In fact, most review sites suggest McDonald's is a great place to work. The general feedback is that staff are empowered, treated as individuals, and provided with opportunities to develop their skills and progress through the ranks.
There's also a balance to the demographics:
Women make up 53% of McDonald's workforce, and 60% of the firm's workforce is under 21.
Among McDonald's crew members, the most common race/ethnicity is white, making up 63% of all McDonald's crew members. There are 16% of Latino or Hispanic ethnicity and 12% of African American or Black ethnicity.
Gender parity
There is an ambition at McDonald's to have an equal number of men and women in equal roles by 2030. Furthermore, the firm has an aim to boost minority representation in its senior US ranks – from 29% to 35% by 2025.
The real kicker for all these ambitious targets is that the pay of senior management is linked to them being met. Starting in 2021, 15% of bonuses for Executive Vice Presidents were based on 'human capital management-related metrics' meeting the targets.
How Does McDonald's Compare to Other Companies?
One interesting feature of the McDonald's text is that it explicitly affirms that the company sees the need to balance CSR issues with the need to protect shareholder interests. A lot of firms gloss over the fact that the bottom line is still a key part of the overall approach, and McDonald's transparency regarding the matter is to be welcomed.
In previous comments that are now no longer on the page, McDonald's stated: "As one of the world's largest restaurant companies, we have a responsibility to ensure long-term, sustainable value creation for shareholders while taking action on some of the world's most pressing social and environmental challenges that are important to a wide range of stakeholders."
The franchise aspect of McDonald's business model also differentiates it from the rest of the pack. As a lot of the CSR work is decentralised, it is harder for the head office to measure and report progress in the field. Some anecdotal style measures are used, such as consumer surveys.
In 2020, the firm reported a "measurable increase in trust" (source: Forbes) associated with the brand. However, the lack of direct control of some aspects of the process makes it harder for McDonald's to collate the hard data needed to be able to move up the official charts.
How to Invest in Ethical Companies
Choose a Broker
McDonald's may have started addressing the issues around sustainability before many other firms, but like its peer group, it now has a CSR program that requires investors to donate a lot of time if they want to read it.
The good news is that setting up a brokerage account and buying into an ethical firm, is in comparison, super-easy to do. By following some simple guidelines, you can find a trusted and safe broker.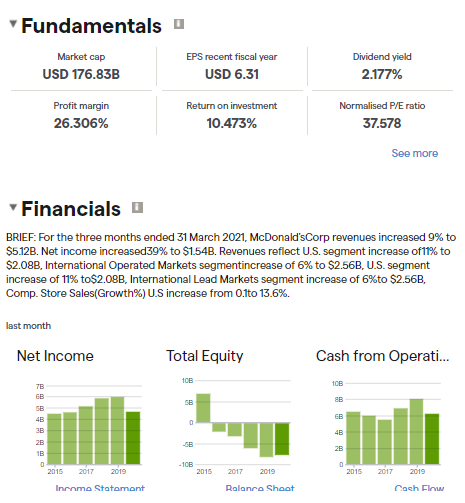 Most good online brokers offer a market in McDonald's stock. The firm is listed on the New York Stock Exchange under the ticker MCD. Buying MCD shares is ultimately as simple as finding a regulated broker, wiring funds, and clicking 'buy.' This review of legitimate brokers offers a shortlist of suitable brokers to choose from.
Whichever broker you choose, the most important aspect is to ensure your broker is regulated by one of the below Tier-1 authorities:
The Financial Conduct Authority (FCA)
The US Securities and Exchange Commission (SEC)
The Australian Securities and Investments Commission (ASIC)
Cyprus Securities and Exchange Commission (CySec)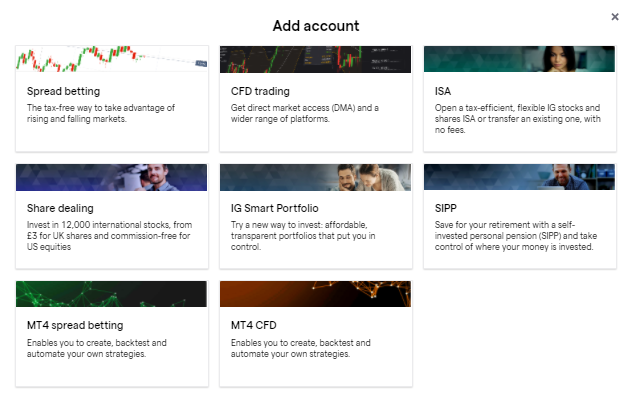 Open & Fund an Account
Online brokerage accounts take moments to set up, and the entire onboarding process can be done online from a desktop or handheld device. Regulated brokers will ask you to provide some personal information so that you, and only you, have access to the account. There will also be a series of questions designed to establish your trading experience and investment objectives. This is so the broker can comply with Know Your Client (KYC) rules and regulations as laid out by regulators.
When it comes to sending funds to your new account, most brokers offer a variety of payment options. Debit and credit card payments tend to be the fastest, but it's always worth checking the timelines and if there are any fees involved.
If you're weighing up whether or not to buy McDonald's stock, then trying the experience using a demo account could be a good idea. Demo accounts take moments to set up and give you access to the same live platform as if you had fully onboarded. The only difference is you trade using virtual funds. Demo accounts are a great way to get hands-on experience with the mechanics of trading and to try out different brokers. As they're free of charge, there's no reason to not set up a few with different brokers to find the best fit.
Research Companies Using Technical & Fundamental Analysis
Two of the ways to spot a trade entry point are with Fundamental Analysis and Technical Analysis. The former involves studying the company's core business credentials. Getting to grips with annual income, profit margins, and dividend yield can help establish if McDonald's is a buy or a sell. Technical analysis collates historical price data to reveal optimal times to pull the trigger on a buy or sell order. In general, fundamental analysis can be used to determine if a stock is a 'buy' or not, and technical analysis can help predict at what time to do so.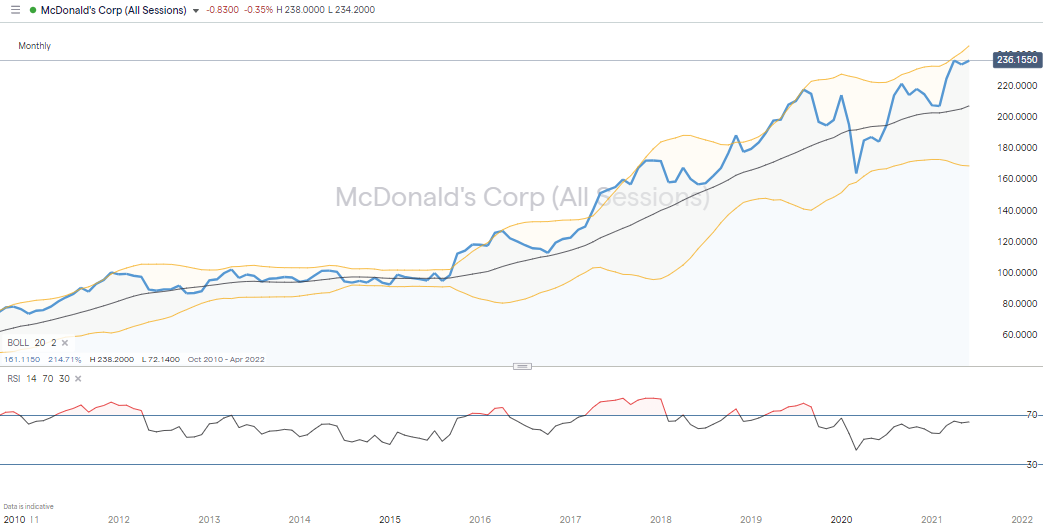 Open an Order Ticket and Set Your Position Size
McDonald's shares are a popular market to trade, so they appear on the home screens of most broker platforms. Just click on the name or icon, and you'll be taken to the MCD market, where you'll find the latest news, analysis, and price charts.
The most immediate course of action is to simply enter the quantity of shares and tap or click buy, depending on what kind of device you are using. If you want to input a more sophisticated order, there are other tools you can use to help manage your risk.
Set your Stops and Limits
Stop Losses and Take Profit orders are automated instructions to sell some or all of your position in McDonald's if the price moves to a certain level. Stop-losses close out losing positions before your account is wiped out, and Take-Profits crystalise gains. Other risk management features include trading in small size and diversifying your portfolio. All are worth considering.
Select and Buy McDonald's Shares
After you've conducted your research and carried out last-minute checks on your trade order, the final part of the process is clicking to 'buy' McDonald's shares. At that point, your account will be debited cash and credited stock. For that reason, it's also worth running a double-check on the new position to ensure you didn't make a 'fat-finger' error.
The value of your new holding will be determined by the market price on the NYSE stock exchange. If you access the portfolio section of the platform, you'll be able to view its performance and the P&L (profit and loss) of your position.
Is McDonald's an Ethical Investment?
McDonald's has started out from a position of weakness, and a lot of that is down to the sector it operates in. Despite the trend for greater corporate responsibility, not many restaurant companies have made Newsweek/Statista Inc.'s Most Responsible Companies list. Indeed, it's very hard to mass-produce food and serve it to a global customer base without leaving a sizable footprint.
McDonald's, therefore, can't be compared to some of the big-spending titans of Silicon Valley. Tech giants and their data-centre business operations are more user-friendly in terms of CSR structuring. Compared to its peer group, McDonald's does compare well. It has a long-established commitment to ethical issues and is, generally speaking, making the very best of a bad situation.
McDonald's started addressing the issues relating to CSR in the early 1990s – sometime before ISO standards and the far-reaching impact of CSR were really appreciated. The company continues to demonstrate a desire to feed and foster communities, develop government relations sustainability, and offer transparency over its corporate philanthropy and Environmental, Social, and governance (ESG) strategy.
McDonald's feeds the equivalent of 80% of the world's entire population at least once a year. This means any efforts it makes towards a more harmonious business model will have significant and meaningful consequences. As the CSR policies of the firm are now embedded in its DNA, there is little reason to avoid investing in McDonald's on CSR grounds.