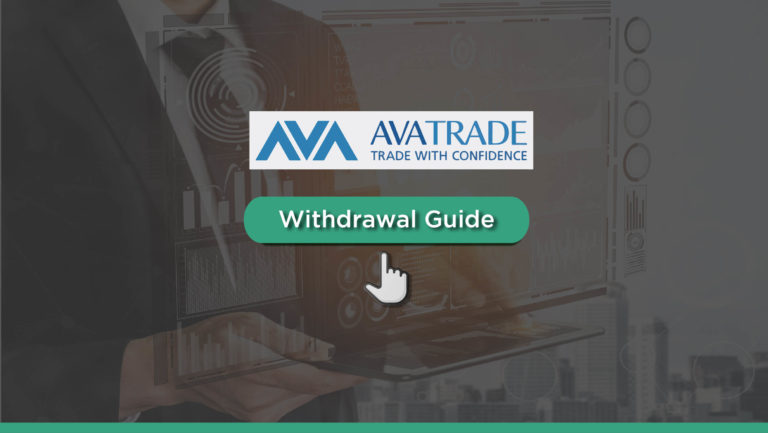 When it comes to complaints about online trading platforms, the most common is not withdrawing money. This usually takes the form of the customer putting in a withdrawal request then hearing nothing back from the broker.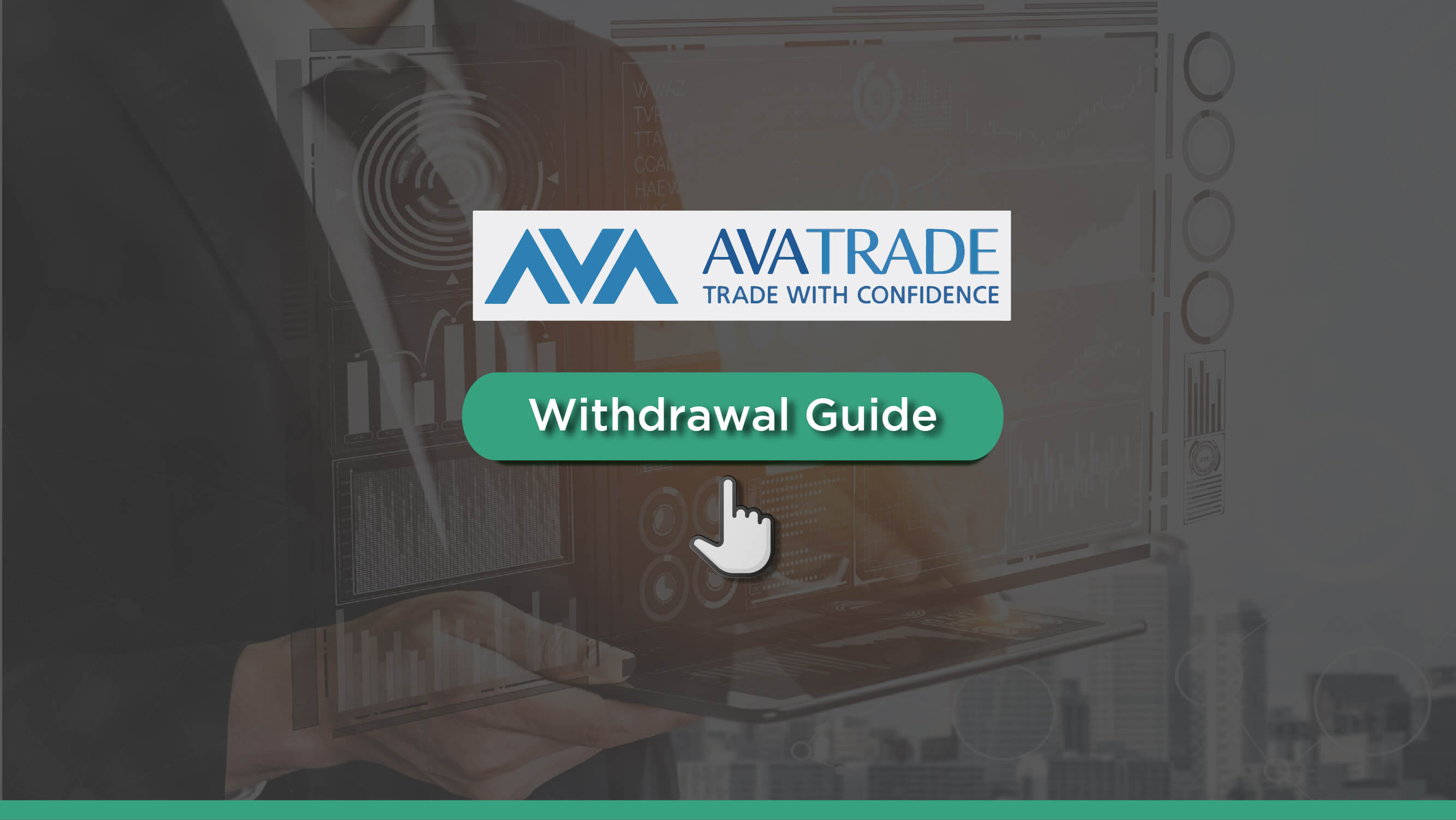 When you search for a broker comparison online, you will find many complaints about this same issue. It shows that withdrawals are the weak link in the online broker world, and the number of complaints is one way of determining the best forex broker from the worst. Some factors to consider when choosing a broker:
Ensure that withdrawal procedures are clearly described in the terms and conditions and ensure the anticipated withdrawal times are included.
Are the response times for customer service given?
Does a report of a resolution accompany negative online reviews?
What kind of guarantee is offered should anything go awry?
Before we get started, take a look at our other AvaTrade guides:
One of the Big Boys
When carrying out a Forex broker comparison, you will encounter Dublin-based broker AvaTrade. This company is an online trading house offering CFDs on forex, cryptocurrencies, stocks, bonds, and commodities through a choice of MetaTrader 4 or the company's proprietary software.
The company's roots lie in forex trading, and AvaTrade first started in 2006 as AvaFX. By 2009, AvaFX had secured a licence to operate in the Central Bank of Ireland's financial sector. They moved their operation to the Irish Republic, then in 2013, took on the name AvaTrade.
AvaTrade brought its trading software, called AvaOptions, to the market in April 2013, and in August 2013, they became the first online broker to offer Bitcoin CFD.
This was expanded to include Ethereum and also added Ripple, Bitcoin Cash, Litecoin, NEO, Monero, and Dash in 2017.
Ripple, Bitcoin Cash, Monero, NEO, and Dash were dropped from AvaTrade before and during the bull run on cryptocurrencies in December 2017 to January 2018.
In Ripple's case, clients who held positions in these currencies had their positions closed without warning. AvaTrade has a head office in Dublin, Ireland, method's deposit transaction so operates offices in Italy, France, Spain, Australia, Japan, China, Mongolia, Nigeria, South Africa, and Chile.
AvaTrade has reported that as of March 2018, it operates accounts on behalf of over 200,000 traders worldwide. The company has also claimed that its customers carry out over two million trades per month.
Withdrawal Fees for Account Types
AvaTrade offers four different account types, each with additional costs and benefits. The accounts are Silver, Gold, Platinum, and Ava Select.
These accounts include trading webinars, web-based courses, video tutorials, a free web-based book, live news about the markets, free access to mobile trading, and a variety of other features that are continually evolving.
All levels of accounts include free AvaTrade withdrawal, which is not a common feature across forex traders. Many include an array of charges for different account types and withdrawal methods. AvaTrade, however, has been able to keep AvaTrade withdrawal methods fee-free.
The lack of an AvaTrade withdrawal fee is a strong selling point and is attractive to potential customers. All account types come with access to an account analyst, but only the AVA Select top-end account comes with a dedicated account analyst. The accounts do require differing minimum deposit levels. They are:
Silver – $100
Gold – $1,000
Platinum – $10,000
Ava Select – $100,000
An AvaTrade withdrawal is made to the same account and method as customers used to deposit their trading funds. Deposits made using a credit card are processed straight away, while PayPal deposits take 24 hours to become available in your trading account.
Other available fund transfer methods include Wire Transfer, Moneybookers, Neteller, and WebMoney. AvaTrade has a feature called Ava Debit Card, which allows a paperwork-free option for clients to withdraw funds, which has a processing time of up to five days.
Recommended Avatrade Alternatives
Once you have made a withdrawal from Avatrade, if you're looking to deposit your profits with a new broker then these are the ones we recommend. At AskTraders we compare broker across several categories to help you choose the right broker for you.
Steps on AvaTrade Withdrawal
Below are the steps you need to take to make withdrawals on AvaTrade.
Log into your trading account with your email address and password.
Once logged in, go to the withdrawal section.
Fill out an online withdrawal form through your account.
Your withdrawal will be processed within the next 24 business hours.
Please note: To complete your withdrawal, your account must be fully verified.
AvaTrade Withdrawal Methods & Limits
Due to anti-money laundering regulations, withdrawals can only be sent via payment methods you funded your account with. Please note that you must withdraw up to 200% of your deposit to your credit/debit card, and only then you may withdraw by another method in your name as you instruct.
If you deposited $1,000 by credit card and made a $1,200 profit, the first $2,000 you withdraw must go back to the same credit card before you can withdraw the earnings by a different method.
If you deposited via a 3rd party, you must withdraw 100% of the first payment method's deposit transaction.
In some cases, the credit card provider may restrict the withdrawal amount to 100% of the deposit amount. Once you reach 100% in these cases, the remaining will be available for withdrawal via an alternative payment method.
AvaTrade Withdrawal Time
Withdrawals are typically processed and sent within one business day.
Once the withdrawal is approved and processed, it may take some additional days to receive the payment:
For Credit/Debit Cards – up to 5 business days
For e-wallets – 24 hours
For Wire transfers – up to 10 business days (depending on your county and Bank)
Recommended Avatrade Alternatives
Once you have made a withdrawal from Avatrade, if you're looking to deposit your profits with a new broker, then these are the ones we recommend. At AskTraders, we compare brokers across several categories to help you choose the right broker for you.
<alternative table>
Reports of Avatrade Withdrawal Problems
There do not appear to be very many legitimate reports of AvaTrade withdrawal problems, which is a testament to the confidence the broker inspires in its users. This is not surprising, as it is a company that has been operating for years, working to build a reputation for high-quality service.
Those who have an issue with the company seem to have just not done their research, not read the terms and conditions, or made basic errors. Most of these issues can be addressed by contacting customer services.
AvaTrade is a highly reputable company that would not risk its reputation for the sake of fleecing a few low-level users out of a few dollars.
Simply reading what is written on AvaTrade and how to withdraw will provide all the information a user needs and stop any potential problems.
However, there are people in the world who don't read the instructions to anything, and these are the ones who run into issues. Instead of admitting their own mistakes, start bearing a grudge against a company that was merely doing what it said, it does in the first place.
The anonymity of the internet means that little can be done about such malcontents, and it is best to ignore them simply.
Turnaround Times
As far as the AvaTrade software and website are concerned, everything functions correctly. Several testers found no errors or problems when using the trading tools and associated software.
AvaTrade maintains a staff of IT specialists who are continually monitoring and updating all the technology required for the brokerage to function. Users should not encounter an AvaTrade withdrawal problem. The withdrawal process passed all tests which were carried out.
Funds requested for withdrawal arrived in the nominated accounts, although this did not always happen promptly. While there is no evidence of any wrongdoing or dishonesty, there are many examples of AvaTrade withdrawal issues surrounding longer-than-promised waiting times for withdrawals.
When we requested to withdraw our funds, the process took over the prescribed five days to arrive in our PayPal account.
To be fair, this happened in January 2018, during the aftermath of a bull run on cryptocurrencies, and at the time, the company was telling customers that delays may be experienced. However, you would think that a large, reputable company would take steps to mitigate spikes in their workload through temporary staff use.
Other users also reported AvaTrade withdrawal issues involving long delays. Allowing such incidents only damage the company's reputation, which will take a toll on AvaTrade's client base numbers and, in turn, their bottom line.
Support
AvaTrade has a customer service help desk operated by their account managers. While the website claims the customer service team is available 24 hours, five days a week, in reality, there is only someone available during business hours.
If you attempt to use the online chat facility and it is unmanned, which frequently happens even during business hours, there is a good chance you will not hear back from them, despite the automated message telling you they will contact you "soon." Telephoning the company during business hours is by far the best way to get results from customer service.
The educational and support resources are available on the website, and besides, there is a downloadable program called MetaEditor 4, which provides access to all the training and information materials.
In addition to the written and video resources available, customer support team members and account managers can provide assistance or explanations should a customer be having difficulty.
This includes assistance with AvaTrade on how to withdraw issues, even if it is just to reassure customers that they just need to wait a bit longer for withdrawn funds to arrive. Customer service is available in over 12 languages.
We encountered one instance while testing where the entire trading system went down for three days in a row, including a Saturday and Sunday. Other users have reported similar outages at various times, which AvaTrade has attributed to high numbers of new traders using the system.
Few Problems
When trying to identify issues with the AvaTrade withdrawal procedures, there is not much to see in terms of problems. AvaTrade is reputable and held in high esteem among its peers. The broker's software and technical aspects are all sourced from high-quality third-party tech providers, in the same manner you would expect from any big business.
Everything functions as it should, except for the system outages, which is an issue needing attention.
If you follow the instructions on AvaTrade on how to withdraw and familiarise yourself with their procedures and terms of service, you should not encounter any unexpected issues.
Genuine negative reviews where a user has had a legitimate problem with the broker are rare. When you see any kind of negativity, it is usually coming from individuals who have not read or understood the terms and conditions of use.
When you dig down into the few complaints AvaTrade has attracted, it does not take long to realise that the problem lies with the user, not the broker. If you follow due diligence best practice and make sure you know what you are doing before using the platform, you can expect minimal issues from the AvaTrade withdrawal system.
User Experiences
Minimum deposits at AvaTrade for standard accounts are low compared with some other brokers in the same league. The fact that there is no withdrawal fee is very attractive, going some way to retaining customers.
Reviewers online are prepared to say that they see the $100 minimum deposit on the Silver account as quite reasonable. The lack of a withdrawal fee puts AvaTrade in higher esteem than many other brokers who will often charge a basic fee. A percentage fee on top of that depending on the withdrawal method used.
The most common issue which would attract a negative AvaTrade review is that withdrawals can take significantly longer than the prescribed five working days to reach customers. When we were performing testing, in one instance, it took twice that length of time for our funds to arrive in our account, using the PayPal method of payment.
Different payment methods can have different processing times, but two weeks is a long time to wait for withdrawn funds to be transferred and accessible. System outages also need attention, as many believe that web-based systems should handle any traffic volume that they may encounter without breaking down.
The Bottom Line on AvaTrade
AvaTrade has received many awards and accolades over the years it has been operating. It is a tried and tested broker with a well-deserved reputation as a solid player in the online trading industry.
They have an impressive array of support and educational services available to customers, making it a suitable provider for use by both professional operators and beginners alike.
The reliability that comes with a company the size of AvaTrade is very attractive to those who trade online. They are always aware that if you are with a lesser-known company, there is still a chance they will suddenly disappear overnight with your money, never to be heard from again.
Big players like AvaTrade are unlikely to vanish simply. On the negative side, there can be delays in withdrawing funds. Sometimes, the trading system has been known to lock customers out without warning, something that can be costly if a trader has large positions open during a time of rapid market movement.
Such a scenario is especially likely when trading cryptocurrency. The risk of delays and interruptions is always present, whichever broker you use, and on balance, AvaTrade is no more likely to have these problems from time to time than any other broker you might choose.
PEOPLE WHO READ THIS ALSO VIEWED: