There are thousands of cryptocurrencies and thousands of exchanges to trade them on. However, there's no getting away from two names that dominate each sector. As Bitcoin is the crypto most people are familiar with, the exchange they are most likely to have heard of or use is Coinbase.
In the same way that some second-generation alternatives to Bitcoin are seen as superior to BTC, there are also many Coinbase alternative exchanges and Coinbase alternatives that are more than happy to pitch for the top spot. This article will cover the following:
This article will explore what Coinbase is and then outline the Coinbase alternatives on offer in the market. Below are the crypto exchanges that are the best alternatives to Coinbase, and which could create crypto trading opportunities for you.
What is Coinbase?
Coinbase is a US-based crypto exchange, which has been in operation since 2012. It is the world's most popular exchange to buy and sell Bitcoin, Ethereum, Ripple, Polkadot, and other altcoins. More than 73 million people in over 100 countries trust Coinbase as a transaction system and store of assets. On 14th April 2021, Coinbase became a publicly listed company when it became a member of the Nasdaq exchange via a direct stock listing. The stock started the day trading at $250 per share, which valued Coinbase at $47bn, but by the close of business, excitement from investors had taken the share price up to $328.
One key plus point for users of Coinbase is that you can make an instant purchase of crypto using Visa, MasterCard, credit cards and debit cards. This user-friendly approach and the platform's simple functionality have led to it becoming the de facto exchange for buying cryptos. It now boasts:
Over 73m verified users
$ 1.65bn total volume traded daily
First crypto exchange to bring in $1bn of annual revenue
2021 Annual revenue of $7.84bn
Over 3,000 employees working from 10 global offices
As the old saying goes – if it's not broken, don't fix it. But many traders are keen to explore the Coinbase alternatives.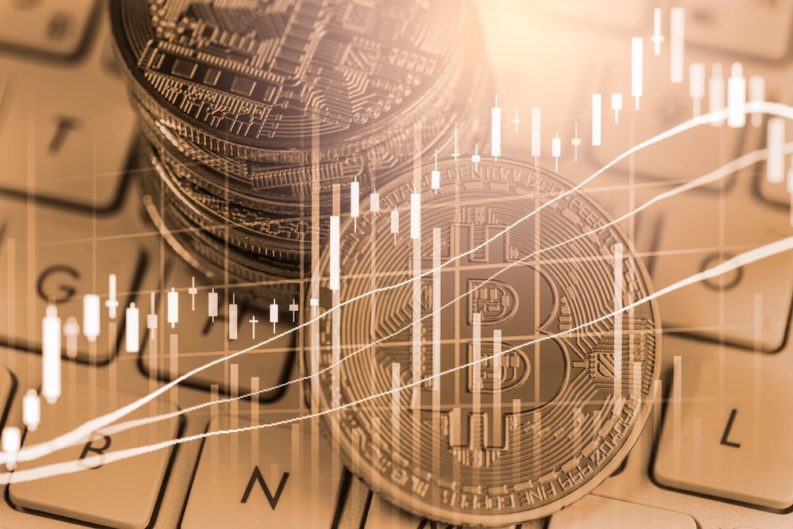 Why would you not use Coinbase?
Coinbase is playing catch-up in three areas. These are related to the exchange appearing to go against the futuristic, decentralised, and transparent nature of cryptos but also the challenges the company faces in terms of business fundamentals
Accessibility — Coinbase is now available in more than 100 countries, but as recently as 2019, it was only available to users from 32 nations. The firm has a stated goal of rolling its service out to 168 countries, but it is still some way off reaching that target. For many in the crypto community, the roll-out is taking too long and appears half-hearted. The platform, for example, only allows clients in India to convert coins rather than buy them. Smaller exchanges have offered superior access for years and Coinbase's reluctance to serve the people could come across as focussing on enhancing profit margins rather than investing in expanding market share for long-term gain.
Privacy concerns — In June 2020, a poll of Coinbase users found 66% of them were willing to leave the exchange due to mounting privacy concerns. Coinbase has apparently been working out a deal with government agencies that will see the exchange pocket $250,000 for passing on personal information obtained during the onboarding process to the crypto platform. The agencies that are involved are the Drug Enforcement Agency (DEA) and the Internal Revenue Service (IRS).
Business operations – The decision to lay off 18% of the workforce in June 2022 spooked the entire market. The Coinbase share price crashed and prices of coins tumbled due to reputational damage experienced by the industry's flagship exchange. Coinbase management tried to convince clients and shareholders that this was the reigning in of over-ambitious expansion plans rather than the first stage of the firm going belly up, but for Coinbase, things will never be the same again.
Coinbase vs CEX
One of the available Coinbase alternatives is London-based CEX, which has been helping people buy and sell Bitcoin, Ethereum and Dash since 2013. Crucially though, the exchange has almost complete global coverage. It is available in 99% of the world's countries and 48 US states.
One of the big question marks over the whole sector is to do with client safety. Crypto is, after all, an unregulated market. In response to this, CEX has prioritised developing its regulatory infrastructure. The group of companies has licenses in multiple jurisdictions, and one entity CEX.IO LTD, has been registered as a Money Services Businesses (MSB). That scheme is administered by the Financial Crimes Enforcement Network (FinCEN), a bureau of the US Department of the Treasury.
This grade of authorisation is less stringent than the licensing, which stockbrokers need to comply with. It's backed up by another big selling point for CEX is that it has never lost any client funds. Coinbase is also committed to security. Approximately 97% of Bitcoins at Coinbase are held in encrypted, geographically separated, offline storage. There is still a sense that some firms like CEX are getting the edge on Coinbase in terms of client safety.
Client safety doesn't necessarily come down to losing all your funds. In October 2020, some crypto traders found themselves unable to access their Coinbase accounts. That logjam lasted more than a month at a time when crypto prices were exceptionally volatile, which left those clients at a serious disadvantage.
CEX doesn't just compare well to Coinbase, it has a lot going for it in its own right.
Funds can be deposited in three currencies — USD, EUR, and GBP.
Credit card, debit card, and bank wire transactions are supported
Trading is possible using mobile apps
Two-factor account authentication
Round-the-clock 24-7 customer support
Coinbase vs Binance
There's no disputing Coinbase's credentials. The service is, for one thing, tailored to beginners. Those who come into the sector with a bit more experience might prefer the more advanced features offered by Binance. The kicker is that Binance also has a reputation for consistently beating Coinbase on fees.
Industry-leading selection of crypto markets. New coins constantly being added.
Fees at Binance are lower than at Coinbase. There are zero fees on deposits or withdrawals and a 50% discount on fees to those who use Binance Coin.
Flexibility — Binance doesn't have a limit on how much you can deposit. Level two users are able to buy a lot more crypto per day than at Coinbase.
Institutional grade research reports.
24/7 customer support.
Binance Labs is a crypto incubator.
Binance Info — a crypto encyclopaedia with the priority on aggregating and sharing information on issues affecting the sector.
Binance does lose some ground to Coinbase in terms of client safety. Binance is registered in the Cayman Islands, whereas Coinbase is head-quartered in the US. That means that despite its several mishaps, Coinbase is operating in a more highly regulated environment.
Binance's approach is a lot less transparent than that of Coinbase and it continues to have run-ins with regulators. In May 2021, it was reported that Binance was under investigation by the United States Department of Justice and Internal Revenue Service for money laundering and tax evasion. Only one year later in June 2022, the SEC launched its own enquiry into Binance to determine if the company had illegally sold BNB tokens in 2017.
Coinbase vs Kraken
Kraken is one of the oldest and largest crypto exchanges. Founded in 2011, the firm has established a healthy reputation in the crypto community. But is it fair to say that it's and valid Coinbase alternative?
The firm now has hundreds of staff and has managed to maintain its revolutionary ideals. The one compromise to conformity is the need for clients to provide proof of ID to register. That goes against the anti-establishment ethos, which inspired cryptos in the first place and puts off a lot of crypto-purists.
In most other ways, Kraken is on-message in terms of being part of the campaign to democratise the global financial system.
Global appeal — Residents of only two US states (New York and Washington) are unable to use Kraken – the rest are free to do so.
Great for beginners – the site is exceptionally user-friendly.
Fees — are lower than average and fall away substantially as account size scales up.
Advanced features — Kraken offers advanced features such as margin and features.
Ease — Deposits can be made using any coins that Kraken trades (there are plenty) and also fiat currencies.
Transparency — Kraken uses 'Proof of Reserves' protocols to prove it holds all the funds it is supposed to.
Never been hacked — Kraken has established a reputation for being one of the more secure platforms in the crypto sector.
Liquidity — The neat features associated with Kraken make it a very popular choice. Success breeds success and clients of Kraken are treated to a particularly liquid trading experience.
Kraken is very much the finished product. Its position in the market is secure and it helps crypto traders at every stage of their journey. Kraken is a great choice for beginners but has enough about it to also be popular with intermediate and advanced crypto investors. The functionality at Coinbase is more user-friendly but, at the same time, more limited.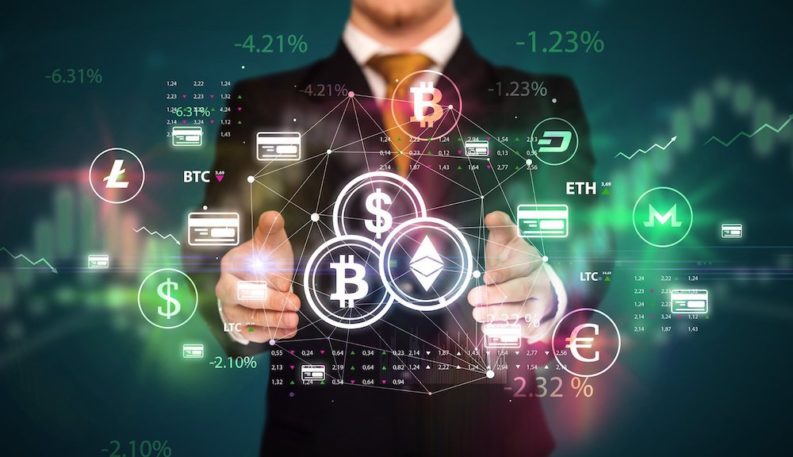 Coinbase vs Bitstamp
Bitstamp has been operating for as long as Coinbase. Founded in 2011, the Luxembourg-based exchange has a global client base.
Liquidity — One of the 'big five' exchanges.
Fees — A fraction of the fees charged by Coinbase.
Regulation — Bitstamp is licensed.
Deposits — A wide range of flexible payment functions.
Advanced tools — Bitstamp is popular with experienced users. The Tradeview-powered charts offer significant detail and in-depth analysis tools.
Being regulated cuts both ways. A lot of investors will be delighted to have some additional security. It does mean that Bitstamp is not available in as many countries as Coinbase and trading using leverage is also not available at Bitstamp.
Final Thoughts
There's nothing wrong with a bit of healthy competition, and its right for users to be aware of Alternatives to Coinbase as a trading platform. The recent job losses at Coinbase show how even the biggest platforms can struggle, but the hope for its clients and shareholders will be that radical action now can help it come out the other side stronger.
How it pans out for the respective exchanges and which transpires to be the best of Coinbase alternatives is anyone's guess. Those who feel using a specialist crypto exchange is too much of a gamble can consider multi-asset brokers, which offer crypto as part of a wider service. That means their income streams are more diversified and buying through them allows exposure to crypto without going 'all-in'.
People who read this also read: