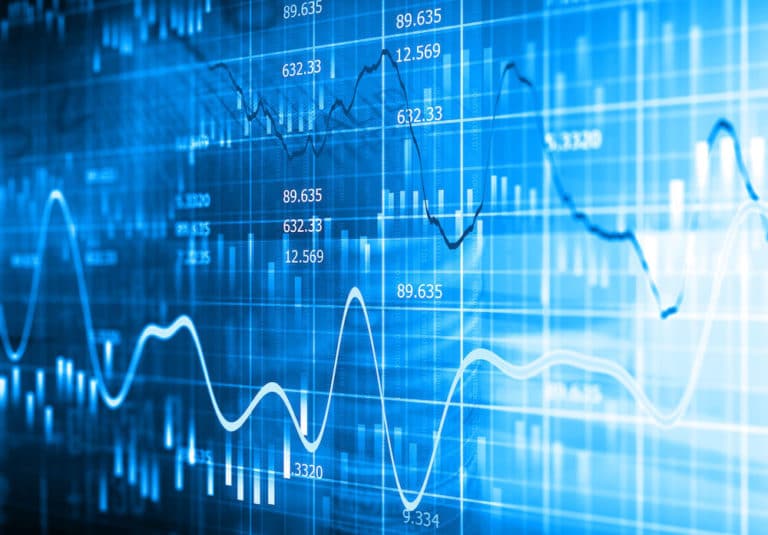 Below is a step-by-step guide on how to register, with additional tips on how to get the most from your virtual trading. In this article, we'll explore the process of getting a Fineco demo account, by covering:
How to open a Fineco demo account
Fineco demo account review
Support for new traders
Advantages of a demo account
HOW TO OPEN A FINECO DEMO ACCOUNT
1. Onboarding
Simply click the link found here to head directly to the Fineco demo account registration page. It's from here that you can start onboarding to a high-spec platform offering risk-free, virtual trading.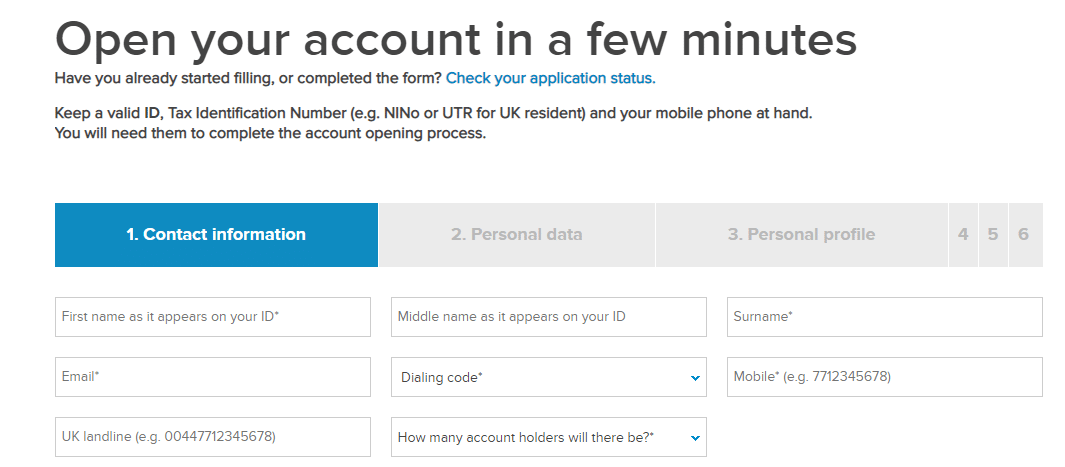 Registering for a demo account at Fineco follows the same process as setting up a live account. This reflects Fineco's history as a bank rather than just as an out-and-out broker. As a result, it can take a few minutes more to complete the process than at some other brokers.
The flip-side to this is that once set up, you are primed to seamlessly move into trading real funds. There is also a greater feeling of security associated with going through the full process. Fineco applies two-step authorisation on parts of the process, making it feel very much like the 'real-deal'.

As with other regulated brokers, Fineco has a duty of care to anyone who registers with it. The contact details and account verification checklists all build your profile and are part of the broker's requirement to comply with 'Know Your Client' rules.
One of the questions asks you to confirm your main country of residence. This information is then used to determine which regulatory body you will be protected by. Fineco is regulated by top-tier regulators and it needs to match clients to the protection provided by respective authorities.
Fineco Bank is a trademark licensed for use by FinecoBank S.p.A. Authorised by the Bank of Italy and subject to limited regulation by the Financial Conduct Authority and Prudential Regulation Authority.
The final stage of the process involves confirming invitations that are sent to your phone by SMS and to your email account. Once these checks have been completed, you're taken through to the main site.
2. Take the tour
The Fineco trading platform is a professional grade piece of equipment. The bank is also particularly keen on complying with its regulatory obligations. As a result, there is a small time-delay between registering and trading while the required onboarding checks are completed.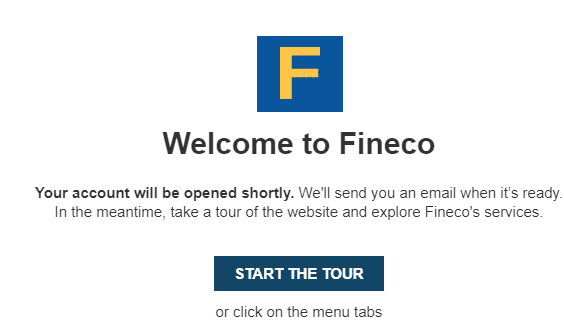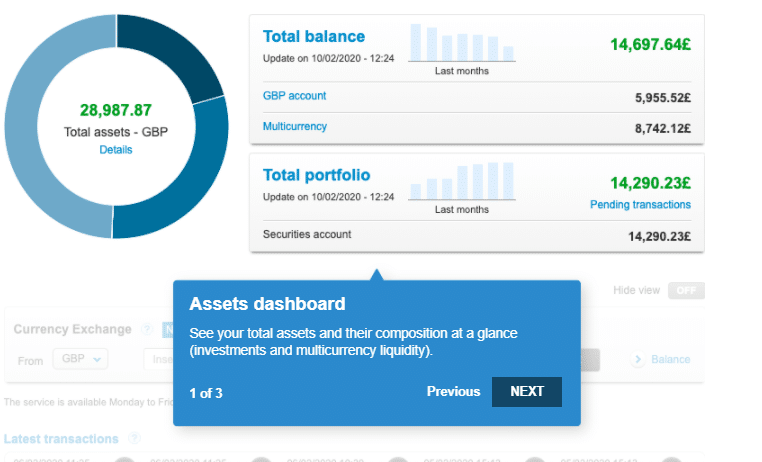 Site tours are sometimes overlooked as the understandable desire to put on some test trades can be quite strong.
The enforced delay between registering and trading, therefore, makes the Fineco tour one that traders are likely to take and indeed benefit from.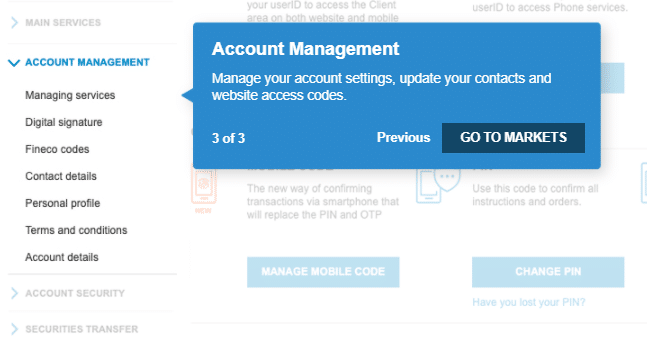 Topics covered include:
Assets dashboard
Account base currency
Account management
Market view
Tweet centre and top news
Research materials and trading ideas
An introduction to PowerDesk
Portfolio management
Market analysis
Other markets – such as buy-and-hold investment funds
Trade history
Fees and charges
Money in, money out.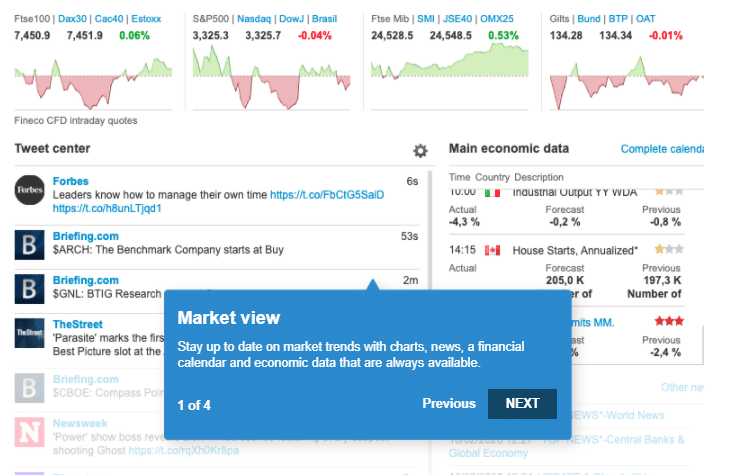 FINECO DEMO ACCOUNT REVIEW
The Fineco demo account uses the same set up as the live account. Its PowerDesk platform is a proprietary system that stands out from the crowd in terms of user experience. It's institution-grade and packed full of powerful trading tools, but also has smooth functionality designed to help beginners.

There are more than 26,000 markets available to trade and a market-leading range of asset types. Each market can be analysed using the staggeringly large number of 90 trading indicators.
Even though Demo accounts use virtual funds, it's worth keeping track of the fees and commissions associated with executed trades. It's an ideal way to establish to what extent any charges would eat into returns. The pricing at Fineco is competitive and includes commission-free trades on share CFDs.

Those investing in assets and buying them outright would typically incur a commission charge. Fineco's are in line with the market rates, and a bonus is that the platform regularly runs promotional offers. For example, UK based clients who open an account between 22nd September and 31st December 2021 will get three months of commission-free trading in major equity and bond markets, up to a commission balance of £500. Trade execution is about quality of service as much as it is price, so Fineco's impressive market access is worth noting. Even on the Demo account, Fineco offers free streaming quotes for UK, EU and US markets with level-5 order books.

PowerDesk is browser-based. This means you can log into it from any device and there's no need to download any software. The mobile trading app includes the same fast and customisation features that make the platform so appealing.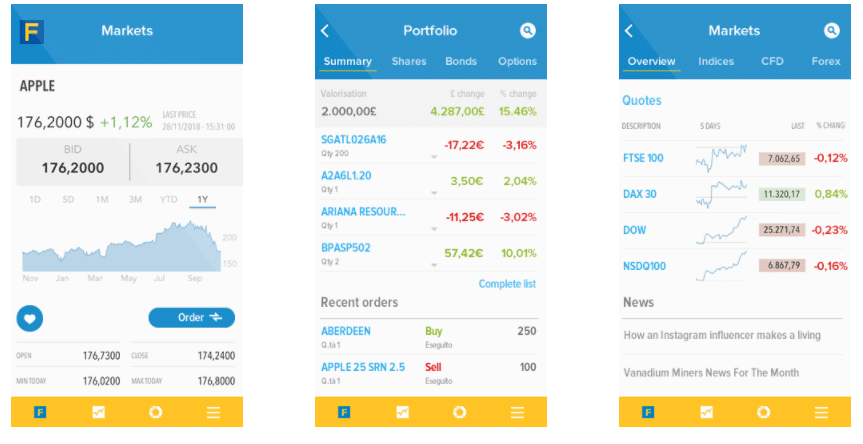 The core features of PowerDesk are particularly strong. Charting tools, the execution interface and push notifications are all very impressive. An extra plus point is the extent to which the dashboards can be personalised.
PowerDesk – a professional-grade in-house trading platform
Unbeatable range of markets to trade – more than 26,000
Ease of access – browser-based and intuitive functionality to help beginners
Research and trading ideas – some of the best research tools on the market
Great T&Cs – low trading costs and transparent pricing policies
Highly customisable – set your dashboard to suit you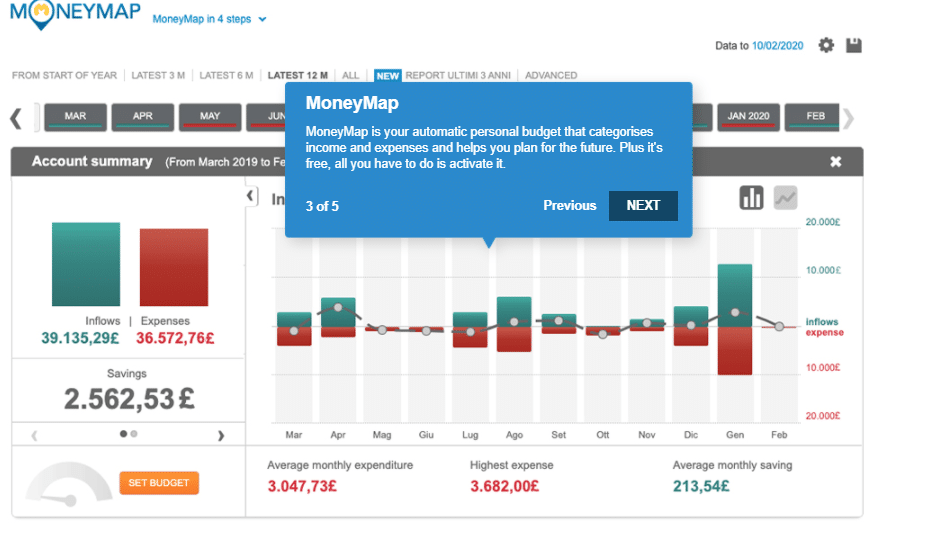 SUPPORT FOR NEW TRADERS
It would take some considerable time to test out the full extent of PowerDesk's powerful functionality. Each area of the site is fully loaded with high-quality trading resources. A good feature is that you can tap into brokers' social media monitors to catch up with the latest news and trends.
The site set up also helps you when you want to scale down on your searches and focus on one item. Granular research is supported by an abundance of fundamental data on each market. The 'Maps' function is very nice to have, for example.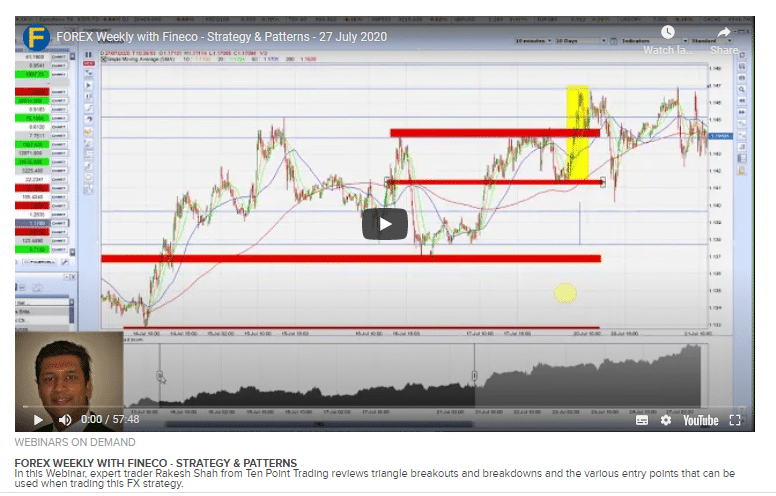 General support is provided in written and video format. These provide information on topics ranging from the basics of 'how to trade' through to more complex topics. There is something for every type of trader and the pieces are well laid out and idea-generating.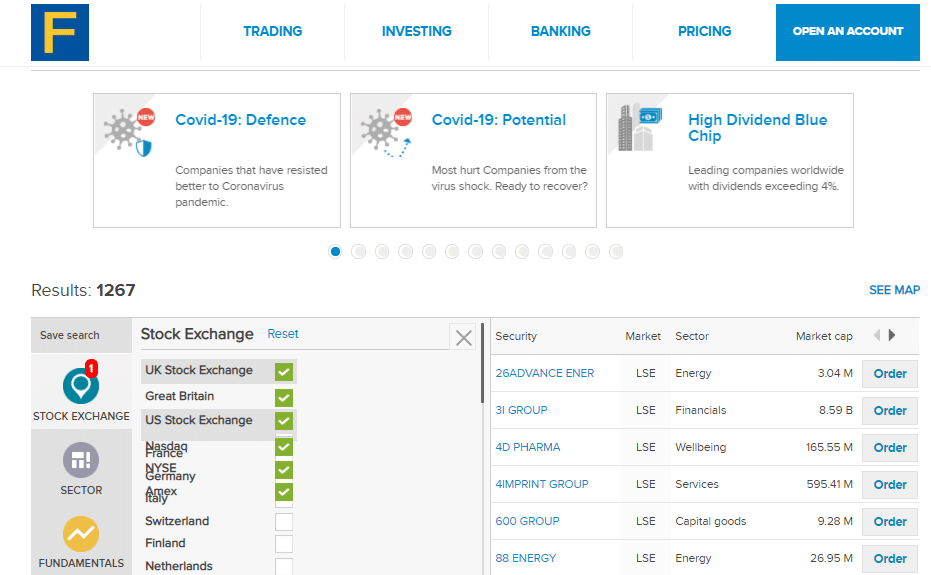 If you're looking to develop new trading strategies, then you may want to start with the 'Stock Screener' service. New ideas are also offered in the form of live webinars. These are designed to cover current market trends and provide traders with ideas on how to trade the 'hottest' sectors in the market.
ADVANTAGES OF A DEMO ACCOUNT
Fast-tracked learning – The fairly ubiquitous training materials found online can be really useful. A demo account not only helps you skip some of those lessons, but offers hands-on experience, which helps them really count.
Testing – Follow the lead of institutional investors and use virtual accounts to test out new strategies.
New tricks – Demo accounts can be particularly useful when branching out into unfamiliar territory. Whether it is a particular currency pair or an entire asset group such as cryptocurrencies, demo accounts are a great first step to new trades.
Information is power – A demo account gives you the opportunity to really get to know how your broker works. There are plenty of alternatives and demo accounts are free, so if it's not a good fit you can easily move on.
Operational risk – 'Fat finger' errors plague all traders, even seasoned pros. It's just that the top guys have learnt they need to know their systems and check their trades. A demo account offers an insight into how to do this and a chance to practice.
THE BOTTOM LINE
The Fineco account takes a few minutes to set up but, in many other ways, is very accessible. There is no time limit on how long you use the demo account. Nor is there a minimum account balance when you decide to trade real funds.
Once on the platform, you will find yourself test driving one of the best platforms in the market. The number of instruments is incredibly large, and although the broker competes on more than just price, the fees and expenses at Fineco are also on the low side.
Demo account trading is, of course, risk-free. It is important to bear in mind that the switch from demo trading to trading real funds can play tricks on your 'trading psychology'.
The quality of the Fineco platform is so high it might be that you find yourself staying in demo mode for longer than you intended. In terms of successful trading, that's no bad thing as rushing into the markets is best avoided.
Further reading: