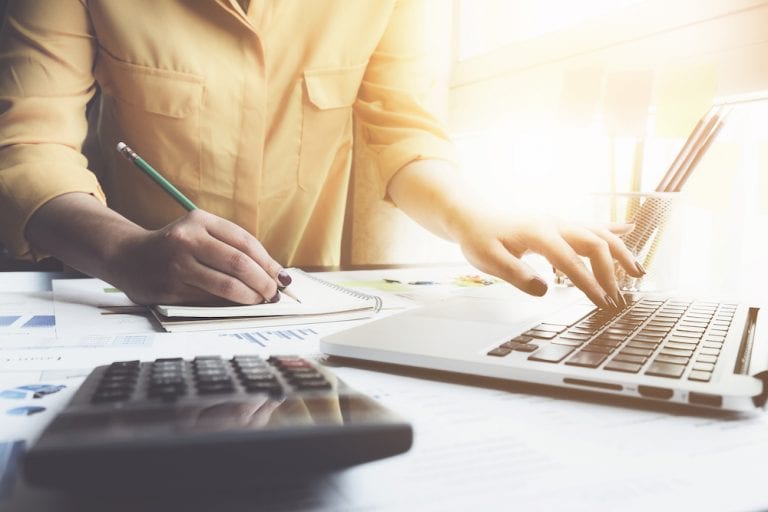 Once you have managed to make a profit with Sporting Index, you will want to make a withdrawal. Knowing how to do this is one of the most vital pieces of knowledge you will need. What is the point in making a profit if you cannot get access to your money? There is no need to worry though. With Sporting Index, it is a relatively simple process. You can very easily withdraw to almost any payment method with Sporting Index. In fact, making a Sporting Index withdrawal is one of the easiest things that you can do.
Before We Get Started, Take A Look At Our Other Sporting Index Guides:
As it can be difficult for people to make a withdrawal for the first time, we have put together a guide so that you will be able to fly through the process. In our Sporting Index withdrawal guide, we will make sure that you know whether there are any Sporting Index withdrawal fees and what the Sporting Index withdrawal times are. Whatever you want to know, we have covered it.
How do I make a withdrawal from my Sporting Index account?
Sporting Index works slightly different to other bookmakers. They will calculate the credit for your account every week. This means that you can have a withdrawal automatically set up on a weekly basis if you like. However, not everyone wants to wait until the end of the week, so the ability to make a withdrawal at any time is also available. Unlike the minimum deposit, which has a minimum of £10 in place at Sporting Index, there is no minimum withdrawal amount in place.
There is no maximum withdrawal in place at Sporting Index. This means that if you are supremely successful with your spread betting, then you will be able to withdraw the full amount from your account if you like. This is slightly different to other spread betting brokers who have limits in place on the maximum amount you can withdraw.
If you want to make a withdrawal from your Sporting Index account, it is very simple to do so.
Your first step is to select the My Account tab. Once you have done this, you will need to click on the withdraw funds option. Once this is done, you will be given the choice to withdraw either to your credit/debit card or to your e-wallet. If you want to use a card, then you will have to select withdraw to card. You will then be able to choose the card you want to withdraw to and the amount you want to withdraw. Once you have done this, select withdraw and the transaction will be sent to processing.
If you want to withdraw to your e-wallet, you will need to select withdraw to Neteller or withdraw to Skrill after you have clicked on the withdraw funds tabs. You will then need to enter your Skrill or Neteller reference number. Then you can enter the amount you would like to withdraw. Once this is completed, you will be able to click on withdraw and the withdrawal will be processed.

How long do Sporting Index withdrawals take?
One frequent question is:  how long do withdrawals take? It is something that people always want to know. It does not really matter how long it takes to go through the process of withdrawing your funds if the service then takes longer than average to actually process your withdrawal. When it comes to Sporting Index, they tend to make things very simple when it comes to working out how long withdrawals take. They have two main methods for withdrawals, so there are no complicated issues like cheques which can make the withdrawal process longer and more drawn out.
What Sporting Index does insist on is that when performing your first withdrawal, you may be required to talk to them over the phone in order to clarify any potential issues.
The first withdrawal method that is on offer is credit and debit cards. As already outlined, this is quite easy to take care of. In terms of the Sporting Index withdrawal time, it is quite standard for the industry. Withdrawals should be carried out within five working days but can be completed as quickly as three working days. Sporting Index does state that some cards might take a little bit longer, Maestro cards, for example, are not as widely used as Visa and Mastercard, which might cause some small issues.

The second method is via e-wallets. These are becoming more common as time passes due to the low fees, or even complete absence of them, and the much faster processing time. For customers at Sporting Index, the processing time for e-wallets is almost instant. There are times when the processing time between Skrill or Neteller might add a small amount of time onto how long it takes, but this is usually no more than an hour. This means that a withdrawal via e-wallet will have the money in your account on the same day.
What are the withdrawal fees?
Sporting Index currently has no withdrawal fees in place. This means that there is no need to calculate any additional fees into your wagers when working out any profit margins. This ensures that customers are able to keep their costs relatively low when they place spread bets at Sporting Index.
There might be additional fees that are added on by your bank or e-wallet provider. This is usually only applicable if the money that is withdrawn is converted to a foreign currency. However, as long as you make your withdrawals in pounds sterling, you should not incur any extra charges from your bank or e-wallet provider. This means that, for UK-based players, there are no costs associated with withdrawing your money from your Sporting Index account.
Recommended Sporting Index Alternatives
If you're looking to deposit your profits with a new sports trading broker then these are the ones we recommend. At AskTraders we compare broker across several categories to help you choose the right broker for you.
How do I cancel a withdrawal?
You should be able to easily cancel a withdrawal by making your way to your account screen. From here, you will see your current withdrawals and their status. By going through the information that is available, you will be able to decide if you want to keep the withdrawal in place or cancel it. However, there are some slight issues that may come up when carrying out this process.
Firstly, because e-wallet withdrawals are carried out almost instantly, it means that you will have a very small window of opportunity to cancel the withdrawal. In fact, it might be almost impossible to carry out an e-wallet withdrawal cancellation. There is a longer window of opportunity in place for bank card withdrawals, but by the same token, if the withdrawal has already been processed by the Sporting Index team, you cannot cancel it. This applies even before the money has made its way back to your bank account.
This means that if you want to cancel a withdrawal, then you will have to act fast. If you leave it for too long, then you will be unable to make the cancellation.
What happens if I have issues with my withdrawal?
Sporting Index makes it easy for you to get in touch with them if there is an issue with your withdrawal. This is through their customer service department, which is quite comprehensive. They have a range of different ways to get in touch. This includes a live chat, a postal address, an email address and phone numbers.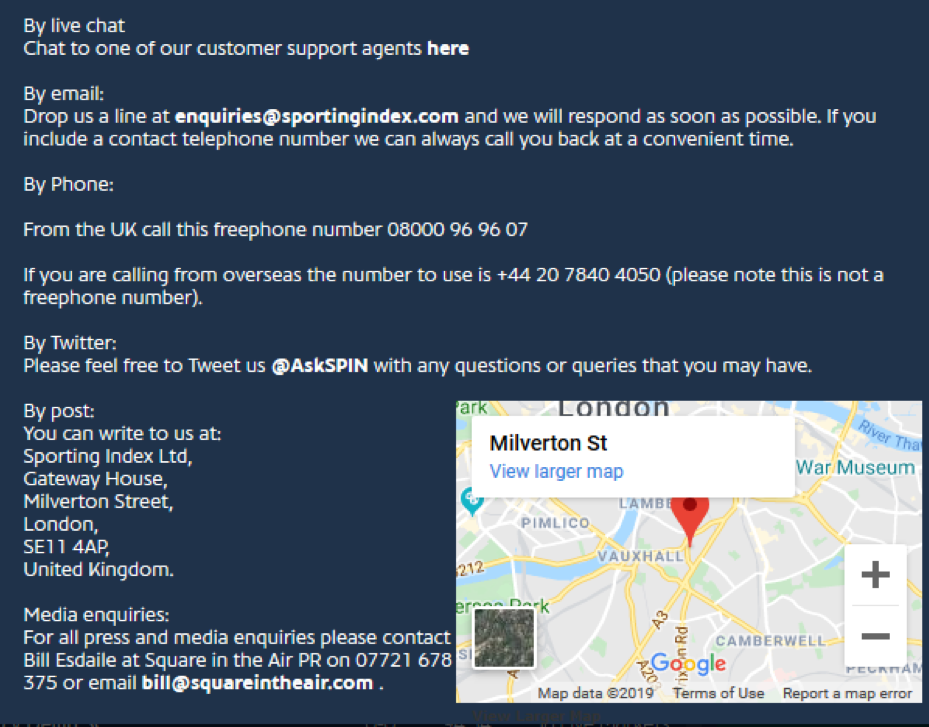 The customer service can be used for any number of different issues. Whatever your problems, they can be contacted to resolve your problem. This includes everything from withdrawal problems to other potential issues that you may be having with your account. The live chat and phone numbers are the fastest ways to resolve issues, so if your problem is urgent, it might be best to get in touch with them via these methods.
Conclusion
Sporting Index makes it very easy for customers to make withdrawals from their site. The range of choice on offer is excellent, and players have the ability to gain access to their funds at a very fast rate. On top of this, they also offer superb customer service options which makes it very easy to get in touch with them about any issues you might be having.
Overall, if you have been able to grab a nice profit at Sporting Index, then they put very few barriers in the way of your getting access to your money. The only time they will expect contact from you is for your very first withdrawal. There are also no fees associated with withdrawals from Sporting Index, which means they do not take away any chunks of your winnings as you try to access them.
PEOPLE WHO READ THIS ALSO VIEWED: