If you're looking for a high-stakes and somewhat complicated investment proposition, then Amigo Holdings Plc could be for you. The guarantor lender's business model is based on providing small, short term, high-interest loans to people who have run out of more mainstream borrowing options. It worked fine up until late 2019 when the Amigo Holdings share price almost clipped 300p but following a range of regulatory and legal 'challenges' the share price has slumped to 8p and some even tip the firm to go broke.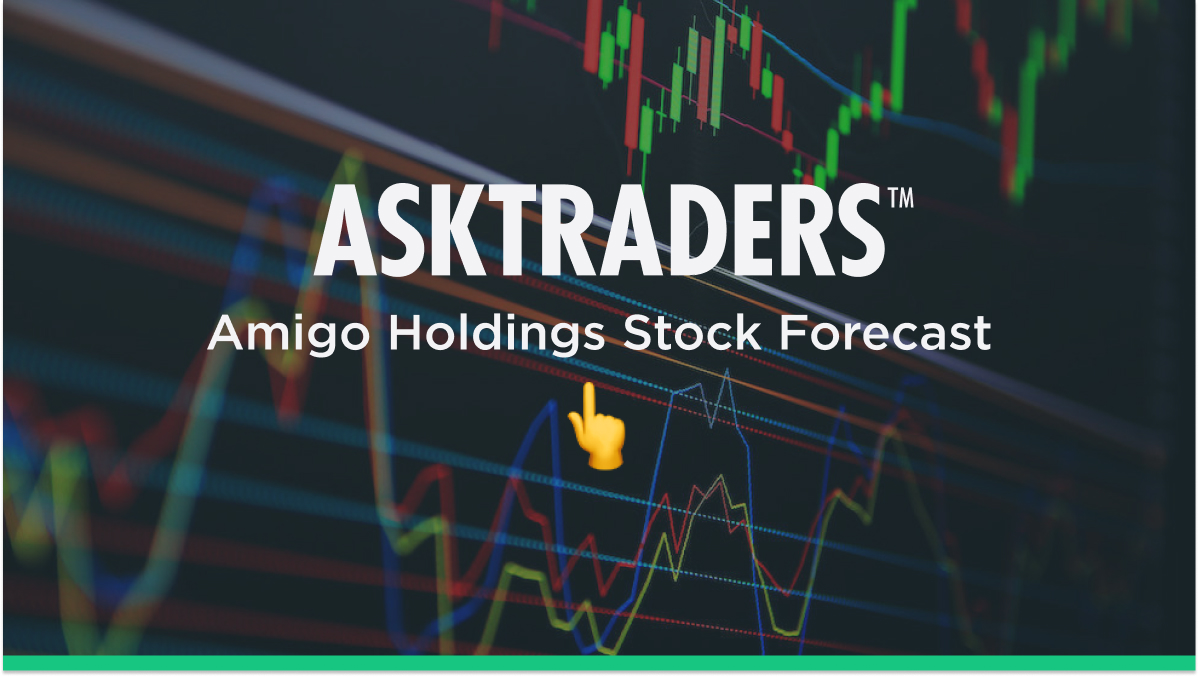 It's complicated, but digging into the technical and fundamental analysis can offer an inside line into the situation. It's evident that there could be opportunities to trade the stock both ways and investors have to approach the subject with eyes wide open. The situation does, however, look like it's finally coming to a head and that makes now the time to ask – Amigo Holdings, buy or sell?
Amigo Holdings Share Price Chart: 2019–2021
Source: IG
Who are Amigo Holdings?
Amigo Holdings is a UK-based and LSE listed company, which trades under ticker AMGO. One of the highest-profile operators in the guarantor loans sector, the firm's aggressive advertising campaigns meant it quickly picked up market share. This was good news for investors as the short-term loans it provides come with APR rates close to 50% and these are guaranteed by a (more solvent) third party.
The firm's growth and policies also caught the attention of regulators in 2019 when the number of complaints against the firm began to stack up and accusations of mis selling began to surface.
The problems for Amigo started when many of its borrowers were unable to repay their loans. Furthermore, the cross-over to reclaim funds from the guarantor friend or family member didn't work out as smoothly as planned. The Financial Conduct Authority got involved and the FCA's in-depth investigation is the reason the business and share price are where they are today.
The bad debts on the company's books not only brought the firm into the spotlight with the authorities but blotted its financial statements as well. As investors rushed for the door, the share price fell by 93% between April 2019 and March 2020. With the COVID pandemic raising concerns about bad debt and the FCA investigation leading to court cases, the share price has failed to recover and, since April 2020, has traded below the 30p level.
A share price recovery can't be guaranteed, but the time has come for Amigo Holdings to see if it can clear the legal and regulatory hurdles it faces. A boardroom shake-up has put the firm in as good a position as it can hope to be in, but success is far from guaranteed and new investors may well be buying at the bottom, but the company itself has announced there is a risk it could go bust.

Source: IG
Where Will the Amigo Holdings Stock Price Be in 3 Months?
Since June 2021, the Amigo share price appears to have been near zero, but the apparent flat-lining shouldn't lull anyone into a sense of security. Between 8th February and 3rd May, on the back of positive murmurings about the regulatory charges, the Amigo share price sky-rocketed by 311%. There could be more of that type of volatility to come as the behind-the-scenes goings-on are soon to be made public.
Amigo Holdings Share Price Chart: Jan–Aug 2021
Source: IG
Amigo Holdings key dates:
May 2020 – A High Court judge rejected the company's overhaul plan. The SoA (Scheme of Arrangement) had been agreed to by most creditors, but the judge felt the deal was too much take-it-or-leave-it in nature and pushed back on most customers being offered 5–10% of loan value in any compensation claims. Amigo shares were temporarily suspended, and when trading resumed, it fell from 30p to 7p in the space of a few weeks.
August 2020 – Provident Financial, a rival to Amigo, which is facing a similar predicament, received backing in the High Court for its own scheme, despite the FCA expressing 'serious concerns' over the proposal.
8th August 2021 – At the beginning of August, reports surfaced that Amigo had appointed PwC and investment bankers from JPT Partners to prepare for insolvency. This could be sabre-rattling, responsible preparations covering every eventuality or a sign that the management has thrown in the towel.
2nd September 2021 – Any Amigo stock prediction looks set to hinge on the September deadline for the firm having its accounts signed off by appointed auditor KPMG. Big Four accountancy firms are increasingly aware of the challenges to their own credibility raised by recent scandals. Gone are the days of them accepting a big pay cheque in return for forcing a successful audit report through.
Where Will the Amigo Holdings Stock Price Be in 1 Year?
Those who have held Amigo Holdings shares during the firm's roller-coaster ride will be familiar with the price support and resistance levels laid down over the last two years.
The all-time high of £3.14 dates back to July 2018 and is a resistance level many will feel is out of reach in any 12-month Amigo stock forecast. The COVID hangover and end of furlough schemes may create additional demand for sub-prime lenders, but the ability of borrowers to repay loans will increasingly come into question.
Barriers to upwards movement that are closer to current price levels include the 'big number' and psychologically important 10p barrier. The 20-month SMA currently sits just above that at 15.79p and the 2021 year to date high of 30.3p is another marker to look out for.
Amigo Holdings Share Price Chart – 2019 – Aug 2021
Source: IG
The prospects for the firm are so binary that any positive news could see the share price blow through all these technical levels. In the short and medium-term, the Amigo Holdings stock forecast is relying on fundamentals, most notably the upcoming judgement on the SoA.
A key support level is the all-time-low of 4.84p printed in July 2020. Any move below that level would signal a move towards zero, with shareholders looking unlikely to pick up any value from bankruptcy proceedings. This considers bondholders, with a combined liability in excess of £200m, which stand before them in the queue.
The firm's market capitalisation of £40m places it in the small-cap penny stock category and those markets have particular characteristics which investors need to be aware of. Add to that the toss-of-a-coin nature of the court's decision and it's clear to see anyone stepping in even at these low price levels is running a high risk-return strategy.
Where Will the Amigo Holdings Stock Price Be in 5 Years?
The Amigo Holdings 2020 end of year accounts statement released on 31st March 2020 offers a flashback to how things used to be and why the firm found such significant support from investors. The approach the firm takes is relatively innovative and utilises new technologies to make borrowing simpler. The market for its services is out there and could even grow in size considering the stresses COVID-19 has placed on low-paid and zero-hour workers.
The 'simple, human and honest' mantra has some legs if the firm can survive its short-term challenges and with a new board of directors running the firm there could be hope that it benefits from the lessons it has learned.
Emphasising the 'simple' and 'honest' aspects of the approach and realigning its consideration of the 'human' element could see Amigo fulfil a role. If it does fail, it's more than likely that competitors or new entrants will move in. The demand for small short-term loans, unfortunately, looks set to be a part of the economic system for some time.
The current share price in the 8p region is little surprise given the legal threat to its existence but also reflects that Amigo has suspended new lending since March 2020. Even so, it has around 222,000 customers and less than 10% of those loans are paid by guarantors.
Of those Amigo customers, around 40,000 used loans for home improvements and around 2,000 to build a new business. If these trends continue to run in the post-pandemic world and Amigo is able to lend to new customers, it looks well-positioned to benefit from both the shift to home working and the side-hustle economy. There are a lot of 'ifs' to consider, but there are some reasons to be bullish about any Amigo stock forecast up to 2025.
Is Amigo Holdings a Good Buy?
The court case has turned into a high-stakes game of poker. To date, the regulators and judges have taken a dim view of Amigo's Plan A, the SoA, which offers a small amount of compensation to a larger number of claimants rather than the potential for greater compensation to a select few.
Amigo says that offering higher levels of compensation would increase its liabilities to the extent that it would send it into administration. The court's objection to Amigo's take it or leave it approach is what caused the share price to plunge halfway through the year, but any Plan B also exposes the firm to the risk of going bust.
Since the events of May, Amigo has been liaising with bondholders and other stakeholders. The Independent Customer Committee, which met on 8th August, was set up at the court's request and mandated to consider all alternative options. Amigo has, to some extent, been playing ball. Having a new board of directors in place opens the door to Amigo finding an elegant exit from the stand-off without losing too much face if the numbers can add up to it surviving to fight another day.
There are those though who still consider the original SoA to be the best, or more accurately, least bad alternative, at least for shareholders. The stand-off could therefore be one not between Amigo and its customers but between Amigo, its shareholders and the courts. At that point, it will be for the judges to decide if they have the stomach to effectively send the firm into bankruptcy.
If you want to make a call on a judge's interpretation of high-level legal technicalities, then Amigo is the stock for you. For many, there are too many variables in play to make it a risk worth taking.
The Best Brokers to Trade Amigo Holdings Stocks:
eToro:
68% of retail CFD accounts lose money
Take a look
If you are ready to add some Amigo Holdings stocks to your portfolio you'll need a broker that is regulated, has low fees and a user-friendly platform. Finding one can be a daunting task, which is why we've selected some of our favourites that tick all of these boxes to help you get started.
People Who Read This Also Viewed: