The switch from carbon-based to electrically powered transport is one of the decade's most significant economic and social trends. Politicians worldwide are pumping tax dollars into establishing an appropriate network of chargers for EVs to utilise. Consumers are also backing the trend, and traditional manufacturers are playing catch-up in an effort to take market share.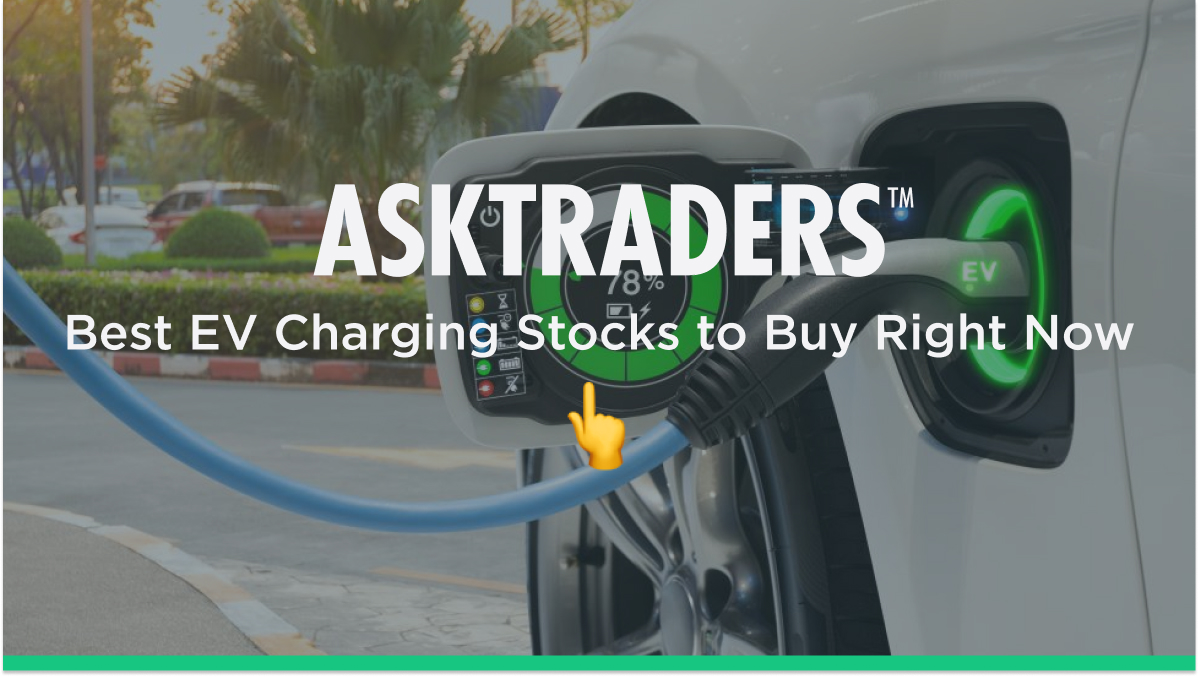 A watershed moment has been reached with the question of not if but when, EVs will become the dominant form of personal transport. The obvious follow-up question is which is the best electric vehicle charging stock to buy.
The market for electric vehicle chargers is forecast to be $25.5bn by 2027. Staggering growth figures such as these have resulted in a host of firms taking on the challenge, making the task of picking the best EV charging stock more difficult. This review of the EV charging sector will draw on technical and fundamental aspects of the best firms out there and answer the question, electric vehicle charging stocks, buy or sell?
Best Electric Vehicle Charging Stocks
Best Electric Vehicle Charging Stock With Established Market Share – Blink Charging Co (NASDAQ: BLNK)
First-leader advantage counts for a lot in markets such as EV charging, which explains the investor interest in Blink Charging Co. The firm has more than 73,000 charging stations in more than 12 countries and is one of the world's largest providers of EV charging facilities.
Not only can Blink claim to have taken the first option on the best locations, but it has demonstrated it has the capacity to scale up production and think globally. With the US government targeting 500,000 more public EV charging stations being built in the next nine years, BLNK is in a prime position to capitalise on the revenue potential of the sector.
Best Domestic Use Electric Vehicle Charging Stock – WallBox NV (NYSE: WBX)
Barcelona-based WallBox has been making charging units since 2015. Its product range targets the domestic and commercial sectors. It has sold more than 500,000 units to date, and it has one million users worldwide.
The firm has global ambitions and has recently expanded into the US market. The products are sold through Amazon, and it is developing links with solar firms to allow home users to charge their EVs using the sun's power.
Best Electric Vehicle Charging Stock With The Strongest Green Credentials – SunPower Corporation (NASDAQ: SPWR)
The electric vehicle charging stations help reduce carbon emissions, but SunPower Corp ticks an additional box for investors looking to get maximum exposure to the green economy. The California-based solar energy provider has teamed up with WallBox to allow EV drivers to charge their cars with renewable electricity rather than using power sourced from carbon or nuclear.
Best Electric Vehicle Charging Stock Which Also Makes EVs – Tesla (NASDAQ: TSLA)
Elon Musk's EV manufacturing firm is also scaling up its production capacity of electric chargers. The construction of its supercharger plant in Shanghai helped Tesla move into the charging as well as the vehicle manufacturing sector and benefit from synergies between the two operations. The Shanghai facility is able to produce 10,000 superchargers per year.
Why Invest in Electric Vehicle Charging Stocks Now?
Transforming global journey patterns on the scale that the EVs are predicted to do is a massive undertaking. After years of plans and proposals, the EV sector, plus political and economic forces, has passed the tipping point from where it now looks sure to take place.
Investing in EV charging stocks will tap into enormous flows of cash already confirmed, and more are likely to follow. $7.5bn has already been allocated to developing public EV charging stations in the US. To meet the 2030 target, the US will need to build 11,407 new public EV charging stations each quarter. Factor in the demand from domestic producers around the world, and the potential to make significant profits appears very real.
The shakedown in tech stock valuations offers investors who have been suffering from FOMO a chance to get on board with the new schemes, and as the historical performance of the Nasdaq index proves, such dips are few and far between.
What to Know Before Investing in Electric Vehicle Charging Stocks?
The mileage range of EVs continues to increase as new models come onto the market. The Air Dream vehicle produced by the Lucid Company has recorded an official EPA mileage rating of 520 miles on one charge. Such advances in technology supporting the sector are likely to continue. That means elective vehicle charging stocks are vulnerable to the risk of firms building a framework that works now but could become redundant in the near future.
There is also a compatibility problem, as some EV manufacturers are designing vehicles that can only use certain types of chargers.
Until these bumps in the road are navigated, EV charging stocks can be expected to suffer high levels of price volatility. There is also the question of how long EV charging stocks take to come good. Those who want to buy electric vehicle charging stocks may need to buckle up for a long journey to a destination still to be confirmed. Of course, capital tied up in buy-and-hold positions could generate superior returns if invested elsewhere.
How to Buy Electric Vehicle Charging Stocks
Finding the right electric vehicle charging stock to invest in is the first part of the process, but there is also a need to find a trusted broker.
1. Choose a Broker
This broker shortlist includes well-respected firms in the trading community with proven track records. They are all regulated by Tier-1 financial authorities.
Tier-1 Regulators
2. Open and Fund an Account
The revolution in online broking has driven down costs and encouraged firms to compete by offering improved functionality. One example is that it is now possible to set up a brokerage account online using a desktop or handheld device. The form filling takes minutes to complete and is similar to setting up any other online account.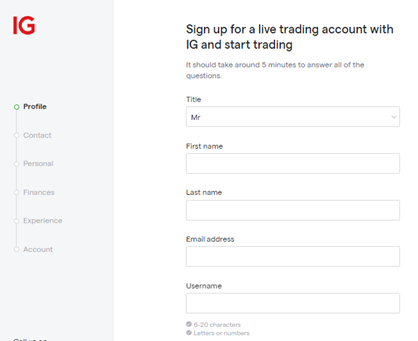 Source: IG
Funds can be deposited in your new account using a credit card, bank transfer and ePayment systems. It is worth checking the T&Cs to ensure you avoid administration fees wherever possible, and many brokers don't charge commissions on deposits or withdrawals.
3. Open an Order Ticket and Set Your Position Size
After the cash hits your brokerage account, buying electric vehicle charging stocks is the next step. The trading dashboard for each can be located using the 'search' function.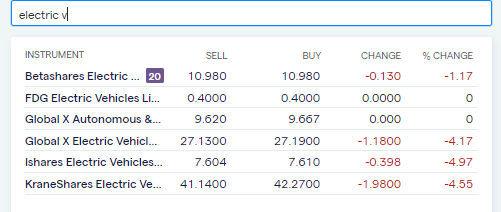 Source: IG
The trading dashboard also includes price charts, research reports and news updates. The process of buying is as simple as entering the number of shares you want to buy into the appropriate data field and then clicking or tapping 'buy'.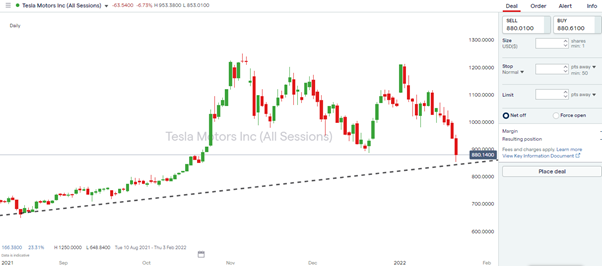 Source: IG
4. Set Your Stops & Limits
Depending on your appetite for risk, you may want to use Stop Loss and Take Profit orders. These will instruct your broker to automatically close out some, or all, of a position if price reaches a certain level.
Stop losses help limit losses on losing trades and take profits lock in gains if your EV charging stock rises in value.
Buy-and-hold investors operating a long-term strategy often decide not to use stop loss and take profit orders. That is so that short-term noise doesn't result in them coming out of a position too early. A popular alternative approach to risk management is to trade in small sizes and build a diversified portfolio which should smooth out returns and mitigate single stock risk.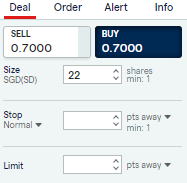 Source: IG
5. Make Your Purchase
Upon clicking 'buy', cash in your account will be converted to a stock position. This will vary in value in line with live market prices and its performance can be monitored using the Portfolio section of the broker's site.
Best Broker for Trading Stocks Online
Whether you're an experienced investor or a beginner, the electric vehicle charging sector is hard to ignore. Firms that are good enough to make it onto the AskTraders list of recommended brokers offer a wide range of markets so you can identify the stock you want to buy. The research reports and other technical tools they provide will help you keep on top of your investment. The brokers are fully regulated – providing a safe and secure trading environment – as well as a host of other support features to get you started and booking your first trade.