As an investor, you have probably heard of blue chip stocks. And if you happen to play poker, you should know that blue chips have the highest value. However, what are blue chip stocks in Malaysia, and where can you find them? In this article, we will discuss the benefits and drawbacks of this type of stock for your reference.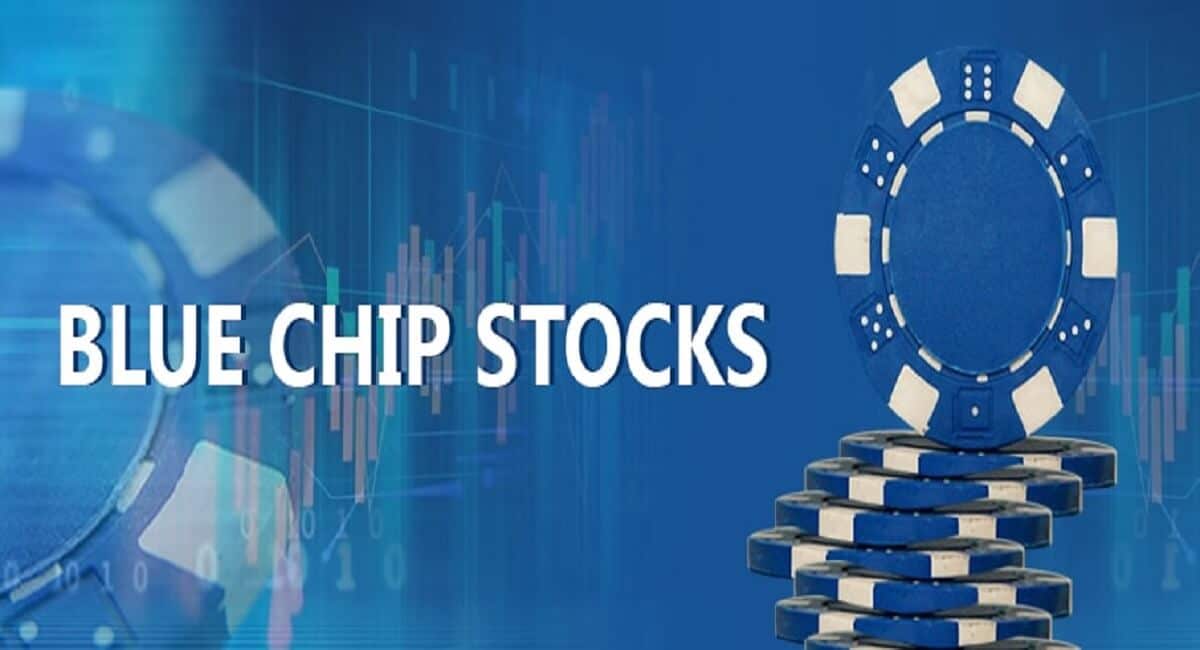 What are Blue Chip Stocks?
A blue chip is shares of huge and well-recognized companies with a long history of sound financial performance. These stocks are known to have capabilities to endure tough market conditions and give high returns in good market conditions. In simple terms, blue chip stocks are the strongest, and largest stocks on Bursa Malaysia or their respective national markets.
How to Identify Blue Chip Stocks in Malaysia?
There are, undoubtedly, many stocks available for you to invest in the market. If you are interested in investing in good-performing stocks, you need to identify what makes a company's stock a blue chip.
Several specifications can be considered to identify blue chip companies. They include a well-established company with a consistent annual revenue over a long period, a stable debt-to-equity ratio, the average return on equity (RoE), interest coverage ratio, market capitalization, and price-to-earnings ratio (PE).
Best Blue Chip Stocks in Malaysia
According to iSaham, the list of blue chip stocks that make up most of the FBMKLCI index is below. You can find more comprehensive information on the iSaham official website.
With a market cap of RM83,751 million and 11,049 million shares, Malayan Banking Berhad and its subsidiaries provide various banking and financial services, namely banking, investment banking, insurance, and takaful and others.
Hartalega is a well-established company engaged in the production of gloves. The company has a total of RM69,526 million in market cap and 3,333 million shares.
As the name suggests, TopGlove is another well-known company in Malaysia that is involved in the manufacturing and trading of rubber gloves. The company was founded in 1991 and is based in Klang, has an RM68,198 million in market cap, and 2560 million shares.
With a market cap of RM64,751 million and 882 million shares, Public Bank Berhad provides various banking and financial services in Malaysia. With operations in Hong Kong, the People's Republic of China, Vietnam, Cambodia, Laos, and Sri Lanka, the company was founded in 1966 and is headquartered in Kuala Lumpur.
Tenaga Nasional Berhad is involved in the generation, transmission, and distribution of electricity in Malaysia. The company that primarily operates thermal and hydropower plants have RM64,138 million in market capitalization and 5,686 million shares.
PETRONAS Chemicals Group Berhad (PCG), an investment holding company, is an integrated petrochemical producer in Malaysia. They have RM48,160 million in market cap and 8,000 million shares.
With RM47, 001 million in market cap, and 8,769 million shares, IHH Healthcare Berhad is a private healthcare provider and is involved in integrated healthcare business and related services in Singapore, Malaysia, and Turkey.
Maxis Berhad, an investment holding company, is a mobile communications service provider in Malaysia. This mobile provider has RM40,643 million in market cap and 7,816 million shares.
With RM34,833 million in market cap and 6,84 million number of shares, Sime Darby Plantation is the world's largest palm oil plantation company by planted area. The company produces approximately 2.48 million tonnes or four percent of the world's crude palm oil (CPO) output annually.
MISC Berhad is engaged in ship owning, ship operating, and other activities related to shipping services, as well as owning and operating offshore floating terminals worldwide. With its headquarter in Kuala Lumpur, MISC has RM35,123 million in market capitalization and 4,463 million shares.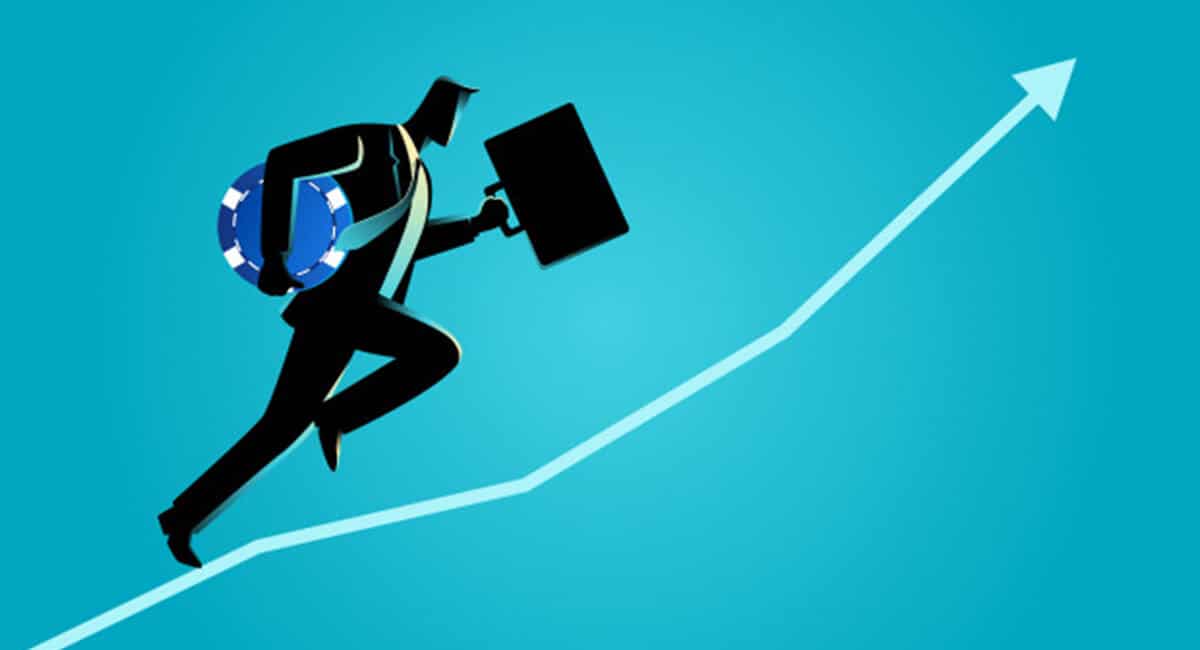 Advantages of Blue Chip Stocks
Secure Earnings
Blue chip stocks offer stable earnings over a consistent period when it becomes reliable and earns investors' trust. Therefore, the stable earnings of these stocks are suitable for investors looking for an investment that provides consistent returns.
Blue chips stocks may not show a constant increase in share prices, but it covers up with uninterrupted dividend payouts over time. In the long run, investors can gain benefits from capital appreciation and also dividend payments.
Robust Financial Database
A typical blue chips stock has a strong financial database with strong balance sheets and cash flows. With this robust fundamental database, it leads to less volatility and minimal risks for investors, which can help you mitigate the risks of your investments.
Disadvantages of Blue Chip Stocks
Low Returns
The returns on blue chips stocks are proportional to their risks, i.e., low-risk low returns. Blue-chips stock provides a high degree of investment safety from their steady business operations with a low-risk investment. Because of this, blue chips stocks are not suitable for aggressive investors who are looking for high returns.
Slow Growth
Blue chips stock may not have a profitable capital gain over time, but the growth is likely to be small and steady. Blue chips stocks may be an ideal investment for investors seeking value accumulation over the long-term due to their slow growth.
Not Focused on Investing
Blue chips stocks are more focused on rewarding the shareholders than reinvesting in the business. Thus, investors who do not need the residual income that comes from these dividends may be better served to go with more aggressive stocks to build wealth.
How to Invest in Blue Chip Stocks in Malaysia?
In addition to doing your research on well-performing companies, you can consult with an investment advisor, or a brokerage firm before buying a blue chip stock. There are numerous online broker platforms available in Malaysia that you can choose from.
Besides buying a stock directly, you may want to invest in a basket of blue-chip stocks through unit trust funds or an Exchange Traded Fund (ETF). However, before you decide on buying a stock, remember to analyze the company's performance for the last decade to know the dividend payments trend and the reported earnings.
Best Brokers for Trading Blue-Chip Stocks in Malaysia:
As a new trader, you need to choose the right online trading platforms or broker to work with. Using the wrong broker could make a big dent in your investing returns. Thus, having a good broker will help you in your investment journey. Below is the list of brokerage firms and their fee structures for your online stock trading in Malaysia.
Is Blue-Chip Stock The Right Investment for You?
As an investor, before you decide to invest in a blue chip stock in Malaysia, you should first know your investment goals and objectives. Blue-chip stocks are known to be beneficial long-term, as it creates high value to investors who are looking for predictable, steady growth, and consistent returns.
Thus, for those who prefer a safer source of fixed passive income with the benefit of capital appreciation in the long term, blue chip stocks are the right investment. But if you prefer higher-risk investment vehicles that can potentially generate a higher profit in shorter periods, blue chip stocks may not be what you're looking for.
Nevertheless, there will always be a risk in any investment. You need to understand how blue chips work and find out whether it fits into your investment strategy. First, understand your finances and risk profile, then decide which tools you have to achieve your investment goals.
PEOPLE WHO READ THIS ALSO VIEWED: