Revolut launched in the UK in 2015 and has rapidly expanded its customer base. Having reached over 100,000 customers in its first year, it passed 20 million customers in July 2022. As of March 2023, it has around 27m customers, and is a company on the rise surrounded with intrigue from investors. We look at whether you can invest in Revolut Shares.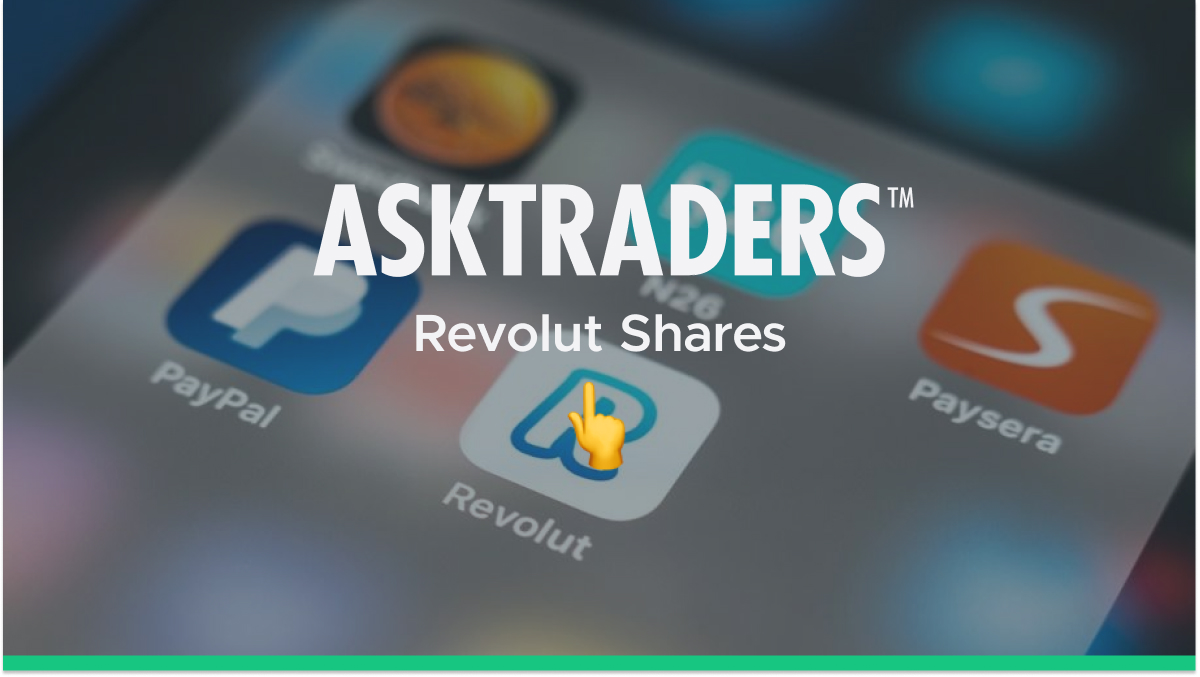 Key Points:
Revolut shares are not currently available
There is no plan for an IPO of Revolut shares
Alternative stocks for investment include Wise and PayPal
Revolut has a presence in the US and is moving into new markets in Latin America, Asia and the Middle East. The company has also established strategic partnerships with institutions that include Visa and Mastercard.
The business has received numerous awards and recognitions for its innovative approach to banking and payments, including being named a Unicorn by CB Insights in 2018 and 2019. It has also been recognised for its commitment to transparency and customer satisfaction and has been ranked as the best digital bank in several countries.
---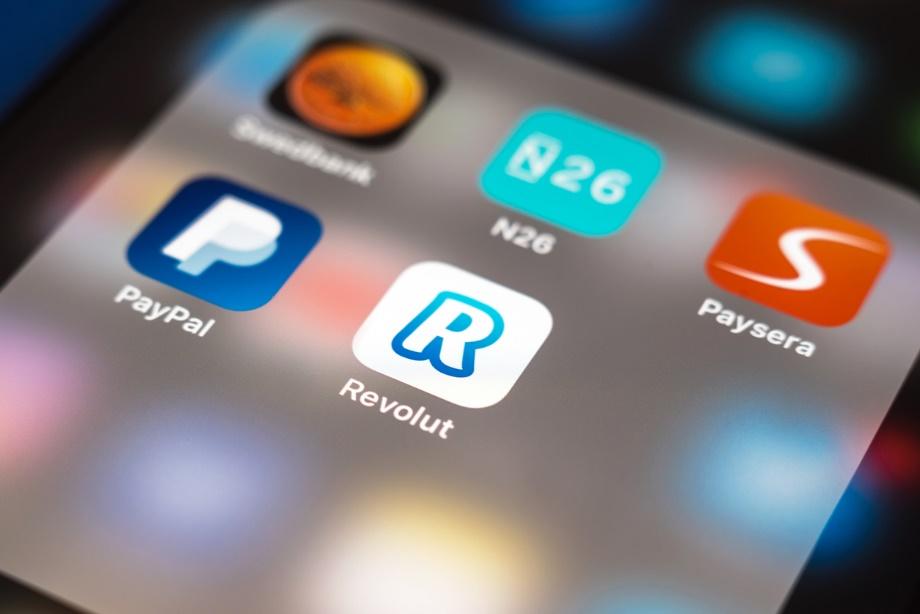 REVOLUT COMPANY PROFILE
Revolut is a multi-faceted finance app that enables users to open accounts, transfer money, make payments, and manage their finances all in one place. The app also offers a range of other services, including currency exchange, savings accounts, and investment products.
It is available in several languages, allows customers to withdraw money at ATMs in 120 currencies and Revolut's app, and supports transfers in 28 currencies. A crypto service enables customers to use 25 different fiat currencies to exchange for cryptocurrencies such as Bitcoin, Bitcoin Cash, Ethereum, XRP and Litecoin.
REVOLUT SHARES
Revolut is a UK-based financial technology (fintech) company providing a range of digital banking and payment services for consumers and businesses. The company was founded in 2015 by Nikolay Storonsky and Vlad Yatsenko, who serve as CEO and CTO, respectively.
Revolut is owned by its founders and a group of investors who have provided capital to support the company's growth and expansion. So, although it does have a diverse group of investors, including venture capital firms, institutional investors, and strategic partners, Revolut is currently privately held.
The company has raised capital totalling over $1.7bn in five separate funding rounds. In its most recent fundraising round, the company was valued at around $33bn (around £26bn).
While it is not a publicly owned company, the concept of a stock market flotation is not off the table. The prospect of an IPO (initial public offering) has been discussed in interviews by CEO Nik Storonsky. However, while this keeps an intrigued investment community on tenterhooks, eager investors will just have to wait for now to buy Revolut shares.
In the meantime, there are publicly traded stocks that can be seen as an alternative to Revolut. Companies such as Wise in the UK and PayPal in the US are potential options that investors might like to consider. 
TURNING A PROFIT
The year 2021 was momentous for Revolut. It was the first year the company turned a profit. With revenue soaring to £636m, it posted a net profit of £59.1m. A year earlier, Revolut posted pre-tax losses of £205m.
Results for 2022 were expected to be just as impressive, with a further 30% jump in revenue to £850m. Although this is only a trading update for now (the company was late submitting its corporate accounts), it reflects the ongoing and impressive growth in one of the industry's brightest expansion stories.
WHO OWNS REVOLUT?
Although the funding rounds mean Revolut has broadened its private ownership; it is not yet available for public ownership. In an interview in 2021, CEO Nikolay Storonsky said that it would need revenue of at least a few billion dollars a year for that to be considered.
Revenue is expected to be around £850m (c. $1.06bn) in FY2022 and growing at around 30% per year. So, if we take Storonsky's word, it might be at least a few years before we see an IPO.
Also, as recently as May 2023, Storonsky suggested that if there were to be a public offering, it would likely be in the US and not the UK. This comment comes amid a period of frustration as the board waits for approval from the Bank of England's Prudential Regulation Authority for a UK banking licence.
So, although Revolut is not available for investment right now, there are other stocks in the fintech space for consideration by investors. Let's take a look.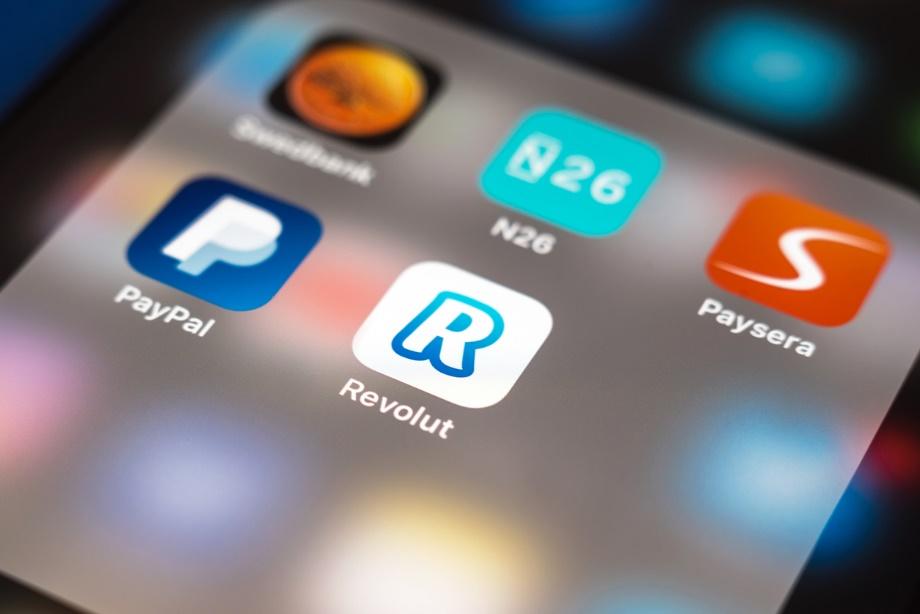 WHAT ARE THE ALTERNATIVES TO REVOLUT?
The fintech industry is rapidly evolving and highly competitive, with new players emerging and established companies expanding their offerings. Revolut faces significant competition from those and other companies in the industry as it seeks to grow and develop its services.
Subsequently, while the story surrounding Revolut seems compelling, there are other options for investment in the fintech arena.
The main competitors Revolut is facing cover multi-currency accounts, money transfers and digital payment solutions. They include several private companies from the UK, Europe and the US, such as Monzo, N26, Square and Stripe.
However, for publicly listed competitors, there are only two standout options for investors, Wise and PayPal. Let's look at these two in a little more detail.
WISE (WISEa)
Wise is probably the closest competitor of Revolut in the multi-currency account space. The company was founded in 2010 and is a UK-based fintech company that provides international money transfer services. It held its IPO in July 2021 and is traded on the London Stock Exchange under the ticker WISEa.
Wise uses a peer-to-peer model to match customers who need to transfer money in one currency with those who need to receive money in another.
Wise does not pay a dividend, but despite that, it is still a profitable company, which is encouraging for growth potential. However, investors need to be aware that any return on their investment will need to come purely from share price growth, at least for the time being.
PAYPAL HOLDINGS (PYPL.)
PayPal is still one of the leading lights of the fintech industry, being founded as part of the tech-bubble way back in 1998. PayPal's revenue is generated through transaction fees charged to users for sending and receiving money via the platform.
In addition to its core payment processing services, PayPal offers various other financial services, including credit and debit card processing, payment gateway services, and working capital loans for businesses. It operates in over 200 markets worldwide and supports over 100 currencies.
PayPal is a growth stock listed on the NASDAQ stock exchange under the ticker PYPL. It currently does not pay dividends, and there has been no indication that it will do so soon. So, as with Wise shares, investors will need to rely on share price growth for a return on their investment.
A FINTECH EXCHANGE-TRADED FUND
The fintech arena is quite a niche part of the market, which is reflected in the relatively thin choice of available ETFs. However, one ETF that retail investors might want to consider is the Invesco KBW NASDAQ Fintech UCITS ETF. It is listed on the London Stock Exchange under the ticker SOFTEK.
It is a passively managed fund with around $47m of investments covering financials and information technology stocks, mainly in the United States.
Notably, despite being a passive fund, the expense ratio is relatively high compared to other ETFs. Passive funds on broader markets can often expect an expense ratio of less than 0.1% per annum. However, the expense ratio is slightly higher, at around 0.49% annually.
FINAL THOUGHTS
The prospect of an IPO for Revolut has been dangled in front of investors for some time. However, for now (and perhaps the next couple of years), it remains an elusive one, meaning you will have to wait to buy Revolut shares.
There are alternatives that investors might want to look at, in the form of Wise and PayPal, with Wise probably being the closest option. Also, while we found an EFT that caters for the American market, there is no apparent European equivalent. For that, we may just have to bide our time.
PEOPLE WHO READ THIS ALSO VIEWED THE FOLLOWING: