We understand that stock trading and investing can be daunting for beginners, but this guide is here to help new traders understand how to invest in stocks and get started in stock trading. So, if a beginner or an experienced trader, is it possible to buy shares in Stripe, the very successful fintech business?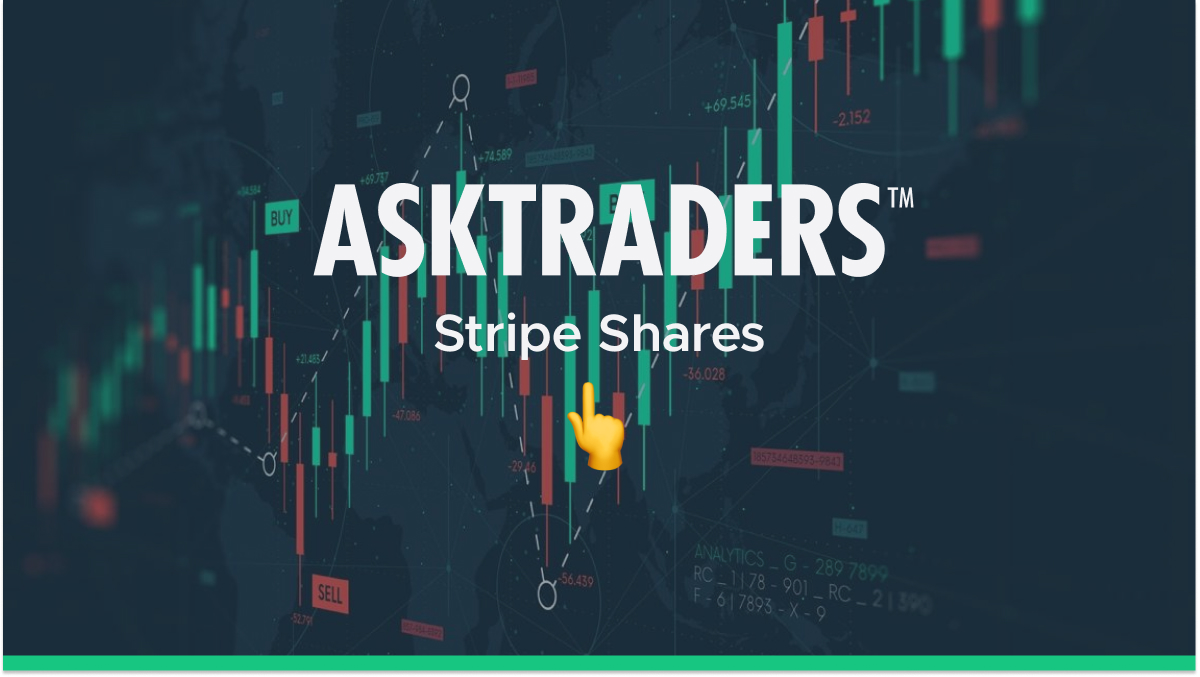 Key Points:
Shares in Stripe are not available for purchase
There is no planned date for an IPO for Stripe but papers have been filed
Alternative shares are Block, PayPal and Global Payments
So, what does Stripe do exactly? Stripe operates a payment-processing platform and belongs to the financial technology or "Fintech" sector of the market. Companies in this arena are not banks, and they do not suffer from single-digit price-to-earnings (PE) ratios. As electronic transactions continue to replace the use of cash around the globe, payment processors will be capable of growth much greater than mere GDP growth statistics might suggest.
Stripe recently had another successful private round of Series 1 financing, raising $6.5bn in additional capital for the company. Based on the number of shares sold and the related ownership percentages, an independent current valuation of $50bn has been assigned to this payment processing enterprise.
Stripe has been an exciting success story, and investors have been anticipating when its shares might be available for purchase. Unfortunately, the timing of an IPO remains in doubt, but the Fintech sector has several alternatives that can be bought and sold today. The businesses offer similar opportunities for steady growth and potential gains that outstrip market averages.
---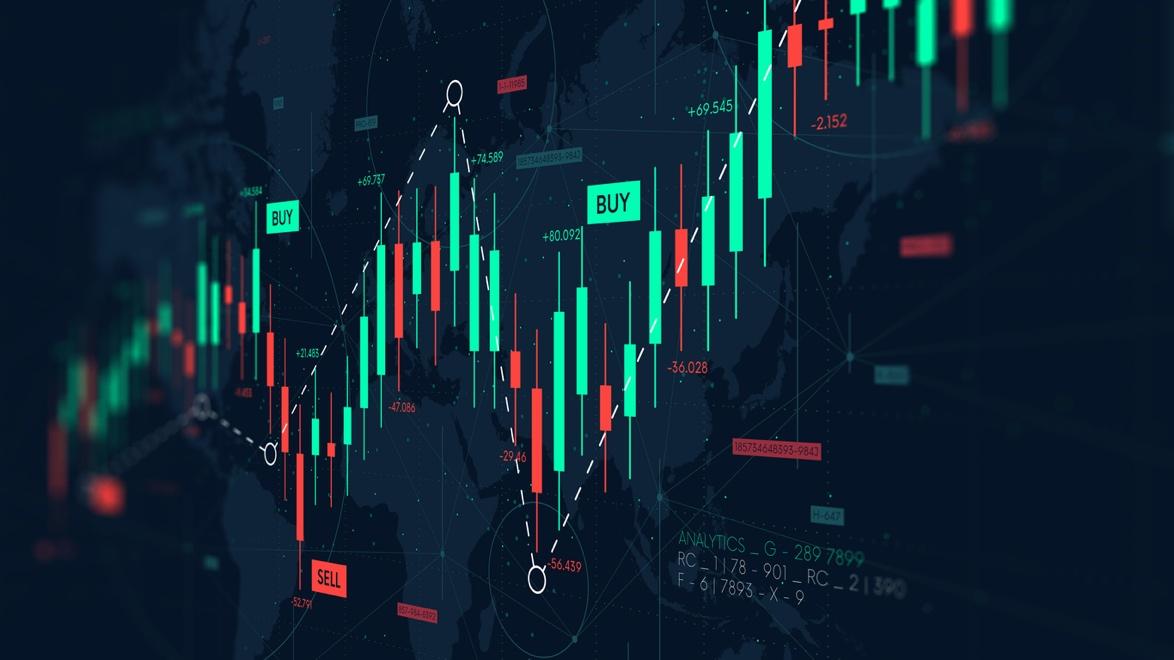 Stripe – Current Company Profile
Stripe was the brainchild of two brothers, John and Patrick Collison, who founded their startup in 2009 in Palo Alto, California. Their strategy was not unique but followed on the heels of several other success stories. PayPal and Block, formerly Square, had filled the vacuum left by banking institutions, which refused, as a group, to support e-commerce when the Internet came into its own in the early 2000s.
Bankers did not want what they termed as unlimited risk, while young and innovative entrepreneurs saw an opportunity. User-friendly interfaces and risk detection software, aided now by Artificial Intelligence algorithms, led the way. Stripe rode this wave while it developed transaction platforms that made online processing convenient for merchants, businesses, and their websites. The company started with $2m of investment capital from Elon Musk, Peter Thiel, a founder of PayPal, Liam Casey, an Irish entrepreneur, and several other venture capital firms.
From those early beginnings, Stripe has become a success story with no boundaries, making headway across the globe. It seems investors worldwide want a piece of this exciting company's ownership shares, but the firm has, so far, avoided launching an IPO.
Stripe's platforms are user-friendly and provide a seamless experience. Competitive pricing is perhaps the biggest draw, but the firm offers a broad array of products and services, including multicurrency support. The management team does not shy away from new technologies and has always been willing to embrace innovation, flexibility, and functionality.
After its most recent fundraising, Stripe was valued at $50bn, not nearly as high as TikTok or SpaceX, but certainly within a small grouping of the largest venture-backed entities today. At some point, these investors will want to cash out of Stripe.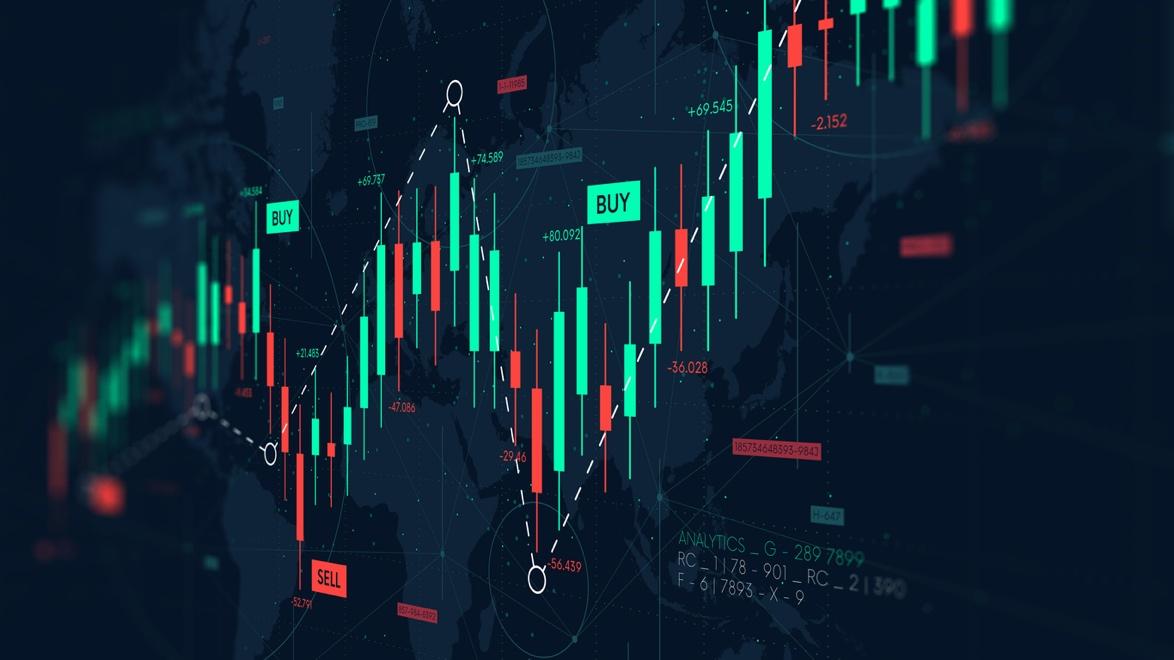 Who Owns Stripe?
Stripe is a private company. Its shares are not available for sale to the general public on any national exchange. Its current ownership is divided among the two Collison brothers and a host of premier venture capital firms. These investors include Sequoia Capital, Peter Thiel, Elon Musk, Andreessen Horowitz, American Express, Visa, and 40 other investment firms.
Stripe has invested in a host of noteworthy companies, which according to industry reports, total 33 businesses. One notable investment of $200mn is in the UK's challenger bank, Monzo, another Fintech company that has yet to go public. PolyBit, Paystack, Pilot, and Rapyd are a few more.
Buying shares in Stripe is not possible at present. However, the Management team at Stripe did file the necessary paperwork with the Securities and Exchange Commission (SEC) back in July 2021 to sell its shares publicly, but it has yet to publish when an Initial Public Offering (IPO) might occur. Meanwhile, there are several attractive alternatives that we will discuss.
Will Stripe ever have an IPO? Stripe filed the necessary paperwork to prepare for an IPO but did not follow it through, ostensibly because it did not need the capital. Press reports have also claimed that if the firm were ever to go public, it would not be via an IPO but through a direct listing, where shares are freely traded without lockup provisions. While the world waits for Stripe to go public, there are many similar alternatives that you may pursue. Block, PayPal, Global Payments, and Adyen are four firms which suggest success going forward.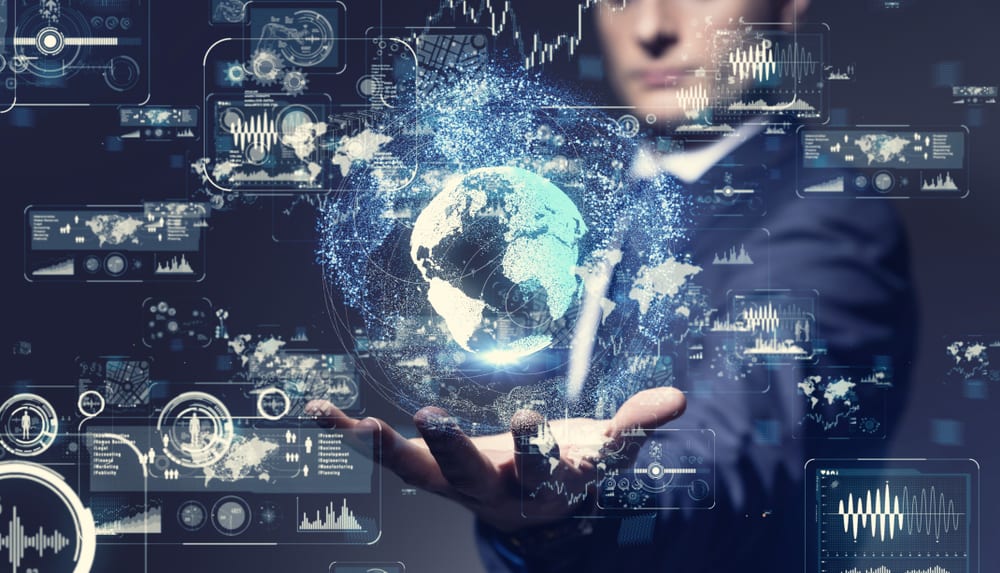 Block (SQ)
Block, formerly known as Square, is one of the pioneers in this space. It re-branded, but it retained its original "SQ" ticker symbol. Block is a processing company that addresses the demand of small merchants, especially those needing access to the payment network while on the move.
The Square innovation that won the day was a simple device that plugged directly into a cell phone and allowed the magnetic Stripe of a plastic payment card to be read and processed. Banks had refused to support this small business community due to the cost of networking and the potential risk of small-valued transactions. Square saw an opportunity and profited handsomely. It now has nearly 50 million active users per month, both businesses and individuals.
---
YOUR CAPITAL IS AT RISK. 76% OF RETAIL CFD ACCOUNTS LOSE MONEY.
---
As you will see in the following charts, Fintech companies benefited during the Covid-19 pandemic, when the work-at-home phenomena flourished and online purchasing soared. The rapid growth in the industry caused investors to leap on board, driving prices to unsustainable levels. Block share prices are back down at pre-Covid levels, resting today at $59.32, but are primed for positive action in the future. One Analyst, Andrew Jeffrey with Truist, has set a price target of $105, a rise of 77% from today's watermark. You can buy Block stock on the New York Stock Exchange.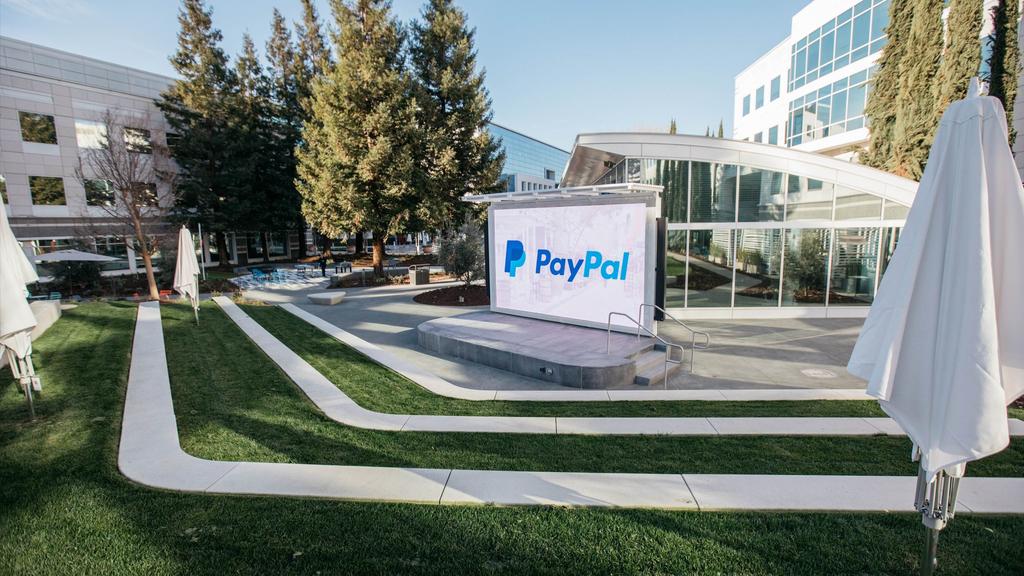 PayPal (PYPL)
PayPal preceded Square in the Fintech arms race to profitability. It is the veteran of this group. Over the past two decades, it has amassed a customer base of 432 million users spread over 200 countries. It outwitted the banking industry, inserting itself between the Internet and the banks' cardholders.
---
YOUR CAPITAL IS AT RISK. 76% OF RETAIL CFD ACCOUNTS LOSE MONEY.
---
Is PayPal too big to spring forward and capture the hearts of investors again? Its chart looks like a copy of the one for Block for similar reasons, but analysts are optimistic. It has a knack for cross-selling its services to its global base of active clients, and it has $1.8bn in free cash flow to innovate its service portfolio or to buy back its stock. It is very profitable and always a perennial pick amongst analysts and investors. You can buy PayPal stock on the NASQAR.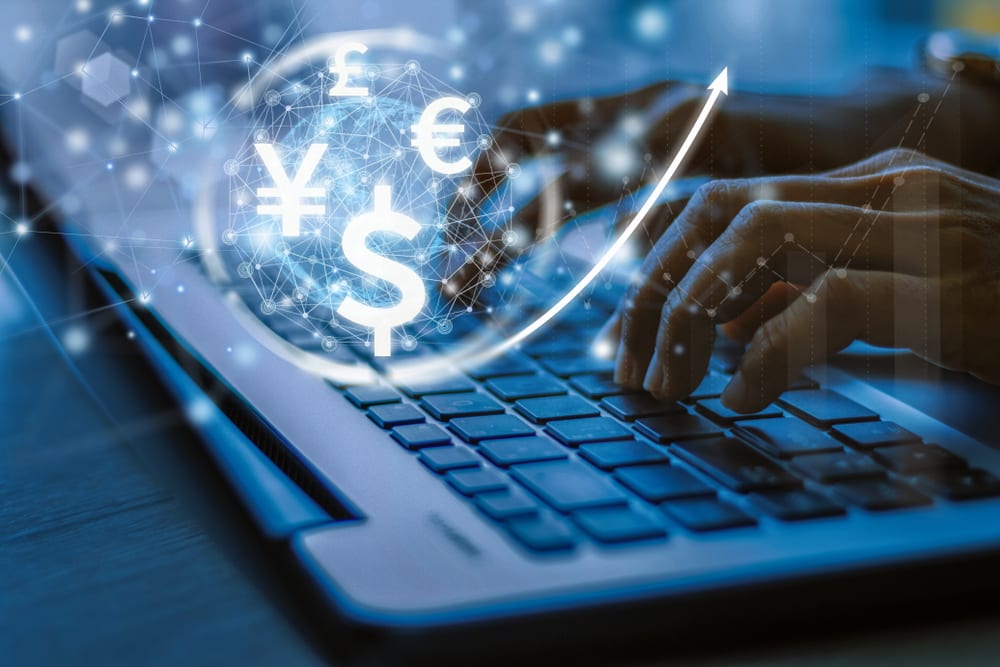 Global Payments (GPN)
As its name implies, Global Payments is a major payment processor that services a global clientele. Its stock chart is not dissimilar to Block or PayPal, but its shares also took a beating because it sold off its Netspend subsidiary. Analysts believe that the beating was too severe and that, by divesting its consumer-based business, it can now concentrate on what it does best – serving the global business community.
---
YOUR CAPITAL IS AT RISK. 76% OF RETAIL CFD ACCOUNTS LOSE MONEY.
---
The firm's stock price sits just beneath $107, but analysts have set targets ranging from $143 to $210 over the next year. You can buy Global Payments stock on the New York Stock Exchange.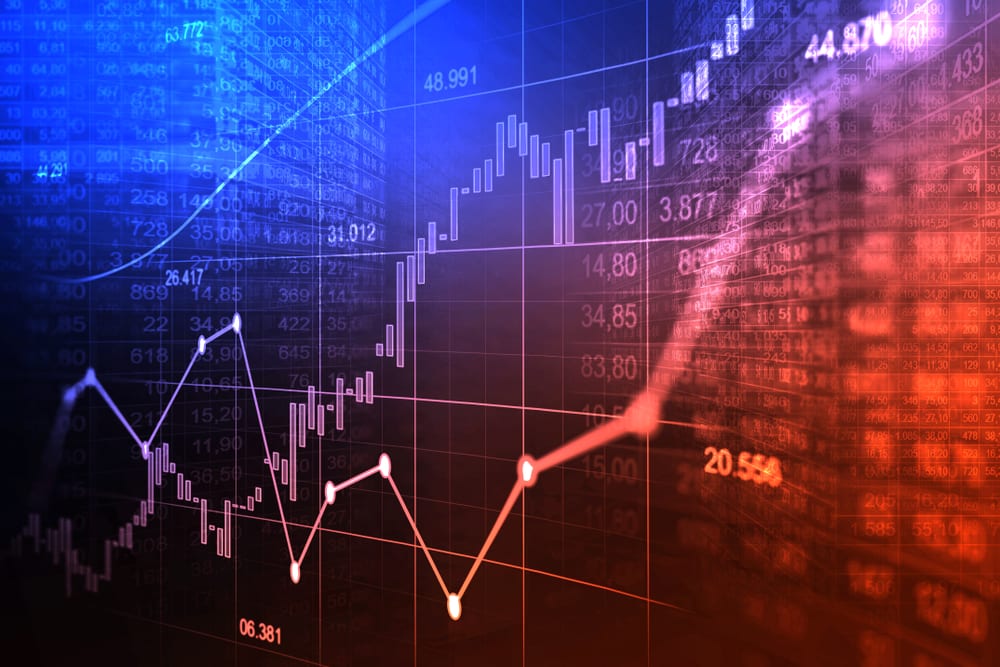 Adyen (ADYE.NV)
Would you prefer to invest in a contender for leadership honours in the Fintech world that is headquartered in Europe? Adyen is based in the Netherlands and operates around the world, although it is not well known in the US market. Its primary focus is on large business entities, boasting companies like Microsoft, Uber, and McDonald's as active users of its services.
---
YOUR CAPITAL IS AT RISK. 76% OF RETAIL CFD ACCOUNTS LOSE MONEY.
---
It has found its niche in the infrastructure of international payment volume, where it reported statistics in the $700bn range. The firm is very profitable, and its stock price did not suffer as much as other competitors. Current share prices hover in the $1,420 region, but 12 analysts have set targets from $1,860 to $2,529. You can buy Adyen stock on Euronext Amsterdam (AMS).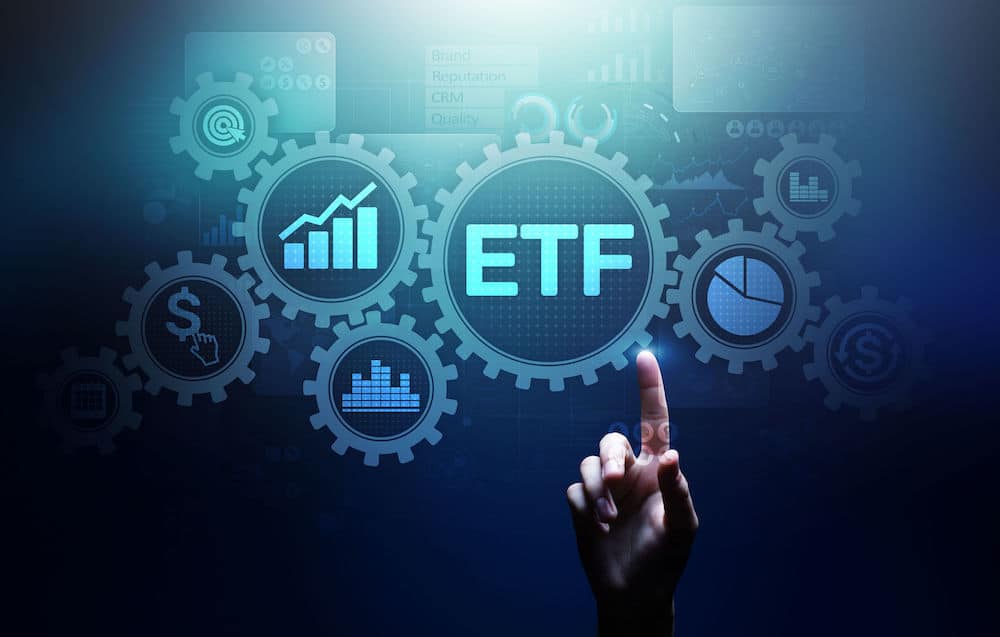 Investing in an index fund
Does your risk tolerance make it difficult for you to invest in individual company shares? Depending on the competency of the management team in charge and factors out of their control, a company's stock price can rise like a rocket or fall like a rock.
If you prefer to spread your risk among several companies, then the optimum investment strategy for you might be to choose an appropriate Exchange-Traded Fund (ETF) that focuses on the best firms within the Fintech sector. The Global X Fintech ETF or "FINX" would be an excellent vehicle for this diversification of risk strategy.
Global X Fintech ETF (FINX)
FINX has over $1bn in assets that it actively manages and is considered a veteran ETF in this Fintech arena. As you might expect, the IG chart above looks like a blend of the other four charts presented. The fund is diversified in over 40 individual holdings, constituting more than 50% of the revenue in this sector. If you prefer a lower-risk option, FINX might be worth your attention.
Final Thoughts
Stripe is an exciting payment processing company that has benefitted from stellar growth and has performed well financially since it was founded in 2009. Unfortunately, investors cannot buy the company's shares on the stock market. The firm has filed the necessary paperwork with the SEC to sell its shares to the public, but no definitive date has been set for when you will be able to buy shares in Stripe.
In the meantime, several worthy alternatives in the Fintech sector offer similar possibilities as Stripe if it were on the market. The firms discussed above are also in the payment industry, and if you prefer to diversify your risk, we have presented an ETF in this sector that will serve that purpose. In each case, you may purchase shares on a national exchange while you wait to hear about Stripe's plans to sell shares to the public.
Suggested Reading: