After a dramatic 2022 marked by continuing stock price crashes, cinema operator Cineworld Group plc has seen dramatic price spikes from its rock-bottom price level. This has left investors weighing up if proposed restructuring plans will see it return to health, if it might be bought out, or if the firm can survive at all.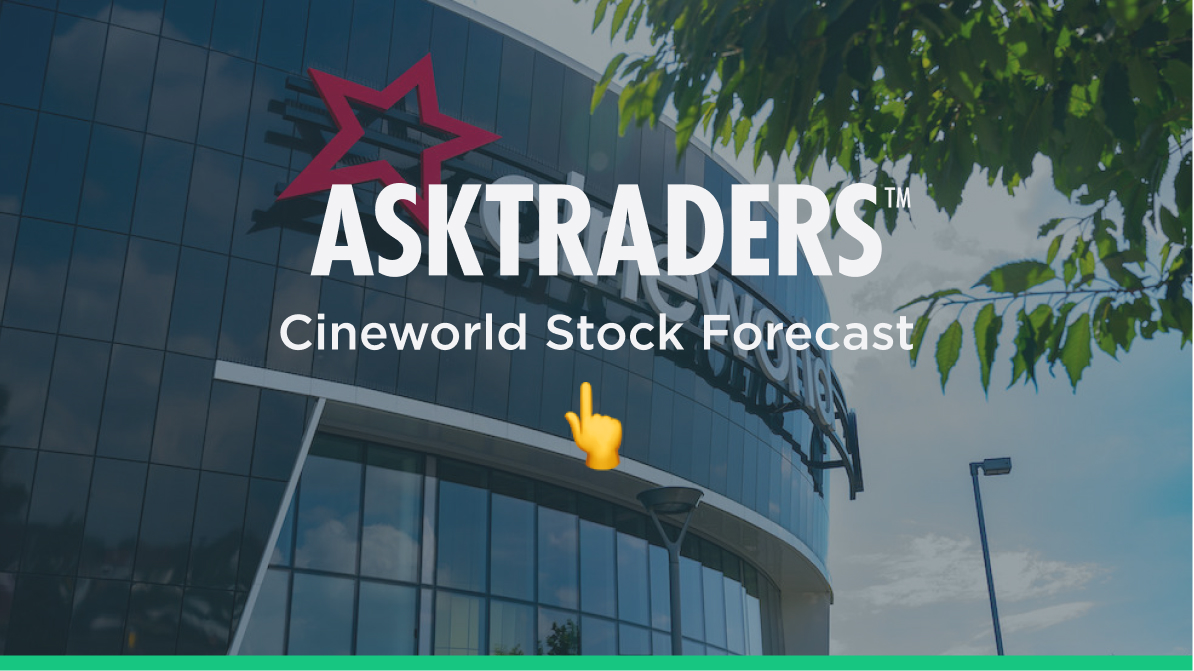 All options are possible, which results in any Cineworld stock forecast coming up with a wide range of outcomes. Buying the high-volatility stock would be a high-risk proposition, but with risk comes potential reward, and here are the factors to consider:
Cineworld – the Basics
Listed on the London Stock Exchange and with a market capitalisation in the region of £52.96m as of 6th January 2023, Cineworld trades under the ticker CINE. It is the only quoted cinema company in the UK but operates cinemas across the world in countries ranging from Israel and Romania to the US.
The US market currently accounts for three quarters of the firm's revenue, and the total of 9,189 screens makes it the second-largest movie firm (by screen count) in the world.
The firm employs approximately 28,000 staff across 751 sites. It makes almost one-third of its revenue from on-site retail sales, with box office sales accounting for just over half of all revenue.
Cineworld's turbulent recent history has caught the attention of all types of traders. Value investors were always likely to become interested in a firm that saw its share price plummet from 222p at the start of 2020 to just 3.92p in January 2023. A quick glance at the price charts of 2017 shows that the Cineworld share price was once as high as 712p.
It's not just buy-and-hold investors who have been circling the firm. Day traders running more speculative strategies are drawn to any market with such high levels of volatility. At present, trading in Cineworld has something for everyone – it's just a case of making the right calls.
Cineworld and Chapter 11 Bankruptcy
On 7th September 2022, Cineworld filed for Chapter 11 bankruptcy protection in the US. The company cited its "substantial" debt of $5bn and fundamental challenges facing the sector as the primary reasons for its decision.
The neat features associated with Chapter 11 filings mean that although stigmatised by the 'bankruptcy' tag, the firm will be given time to try to improve its fortunes.
For the foreseeable future, the firm will be able to continue its day-to-day operations and receive a degree of protection from creditors. The Cineworld management team has advised that it is in the process of negotiating contracts with landlords and that it hopes to come out of Chapter 11 bankruptcy by Q1 2023.
In an update to the markets, chief executive Mooky Greidinger said that he was "confident that a comprehensive financial restructuring is in the best interests of the group and its stakeholders, taken as a whole, in the long term".
The multi-billion-dollar debt that triggered the bankruptcy filing is the number one priority for Greidinger and his team. He explained:
"This latest process is part of our ongoing efforts to strengthen our financial position and is in pursuit of a de-leveraging that will create a more resilient capital structure and effective business. This will allow us to continue to execute our strategy to reimagine the most immersive cinema experiences for our guests through the latest and most cutting-edge screen formats and enhancements to our flagship theatres."

Source: BusinessWire
Cineworld – Shareholders vs Bondholders
Even before the pandemic, Cineworld was highly leveraged. As lockdowns eased, it doubled down and took on further loans, which now total $5bn, a figure that is concerning given that the firm's annual revenue in 2021 was $1.8bn.
One proposal on the table is that bondholders will take part in a debt-for-equity swap. This would dilute the rights of existing shareholders but given that the alternative is likely to be complete bankruptcy, there is every chance that existing shareholders will approve such a deal.
Any investor taking the decision to buy Cineworld stock now needs to factor in that the value of their holding could be diminished by corporate restructuring plans. Should the firm go bust, shareholders will be behind bondholders in terms of laying claim to any assets, which means that they would likely receive no payout at all.
The situation is also clouded by the fact that Greidinger and his family own more than 20% of Cineworld shares in circulation. This means that he has a significant amount of influence on whether shareholders do, or don't, approve any debt restructuring.
Due to his stake in the firm, Greidinger certainly has a vested interest in getting the best deal for shareholders, but as CEO, he has a lot of professional pride at stake. This could get in the way of shareholders selling out to a bigger rival at a premium to the current ultra-low share price.
Cineworld – Proposed Buyout by Vue
The 175% spike in the price of CINE stock on 31st October 2022 was largely triggered by rumours that rival operator Vue might be looking to step in and buy out Cineworld shareholders.
Vue is privately owned and backed by Alberta Investment Management Corporation and Ontario Municipal Employees Retirement System (OMERS), which has the financial firepower to make a deal happen and hold on for the long term.
Ranked third in the UK by size, Vue has 91 venues and 870 screens. A deal to buy Cineworld makes sense in terms of the joint operation being able to consolidate the industry and benefit from having such a dominant position.
There are also arguments against a deal going ahead. OMERS and Alberta are reported to be considering listing Vue on the London Stock Exchange, and a complex takeover of a larger and troubled rival would be a long-term project. Vue has also recently gone through its own £1bn restructuring programme. Buying Cineworld would wipe out its cash reserves and hinder its prospects of floating.
Another obstacle to any merger taking place is the fact that Greidinger and his brother are locked into a significant bonus scheme. Should the CINE share price return to 190p or more within three years, he and his brother will receive a £33m payout on top of the returns associated with his shareholding.
Is Cineworld a Good Buy?
Cineworld's prospects are on a knife edge. The management currently state that their preferred route is to restructure the firm, specifically its debt. That process would take considerable time, and equity holders may find the value of their asset reduced by the debt-to-equity swap.
There are other ways that the situation might play out. Any potential merger can be expected to result in stockholders being paid a premium on the current price. Alternatively, the Chapter 11 bankruptcy could be the first step towards the company going bust.
There is also the question of whether the cinema sector itself can fully recover from the COVID-19 pandemic. The jury is still out on this question even though there have been signs of consumer behaviour returning to pre-lockdown patterns.
Top Gun: Maverick was the sort of blockbuster that the sector relies upon. Ticket sales of that film topped $1bn in 2022, and it became the fifth-highest-grossing movie of all time. The pipeline of such high-profile films has dried up at the wrong time for Cineworld. The Super Mario Bros. Movie and Guardians of the Galaxy Vol. 3 look solid bets for 2023, but would have to surpass analyst forecasts to join the ranks of the best-grossing films of all time.
Opportunity costs also need to be considered. Capital tied up in a CINE position can't be used elsewhere. Considering what those other stock picks might be highlights that there are other firms to target that offer a better risk-reward profile than Cineworld.
Final Thoughts
While the Cineworld stock forecast might tempt some to take on a small position in the company, this would be best done as part of a well-diversified portfolio. This would result in other 'mainstream' positions balancing out the potentially volatile performance of CINE stock.
Those who do decide to buy Cineworld stock would do well to ensure that their broker provides high-quality news updates and price alerts so that the situation can be monitored.
This list of good brokers includes firms that have been reviewed by the AskTraders team to ensure that they tick the box in terms of being well regulated and that they also provide the tools and services to get your trading off to the best possible start.
People Who Read This Also Viewed: