Buying Netflix (NFLX) shares has been a good move for many investors. The online streaming services provider has grown tremendously over the years, becoming one of the go-to stocks for tech investors.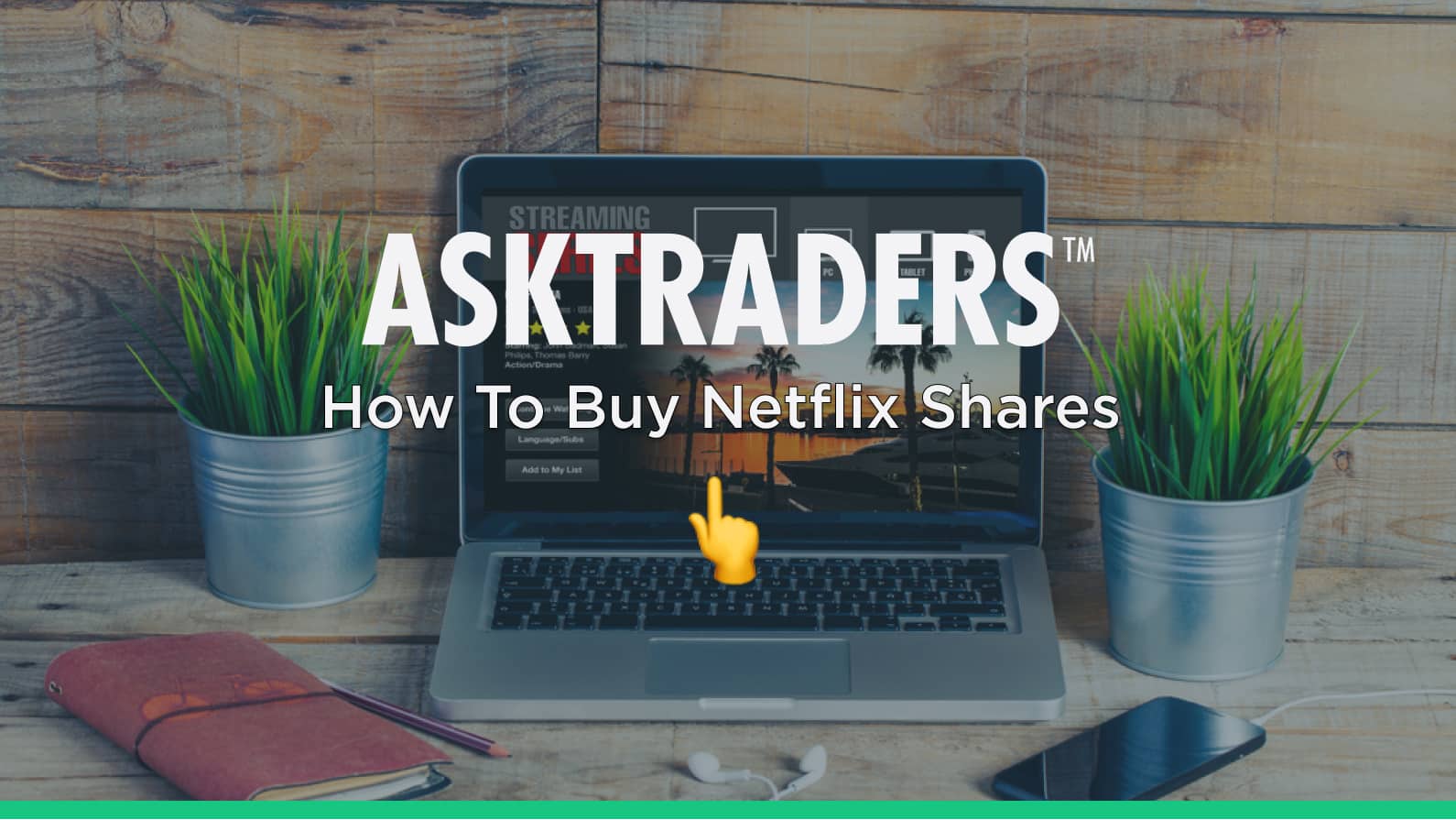 For some time, potential buyers of NFLX stock were left wondering if they'd missed the chance to snap up the stock; however, the market will generally provide an opportunity if you are patient. For some investors, that opportunity may be now.
Overview of Netflix
Netflix, Inc. is an American technology and media services company. Founded in 1997, it has been a pioneer of subscription-based streaming. Its approach has been to develop a service with a broad appeal.
The Netflix offering is extensive and diverse, with the firm establishing a solid track record of creating and acquiring popular original content. The service's blend of third-party and in-house productions has proved popular with a global audience. It now has over 200m subscribers.
Netflix has successfully pursued its aim of developing a global client base.
The decision to invest in expanding market share has taken priority over returning funds to shareholders, and Netflix has never paid a dividend. Investors considering buying NFLX will need to factor in that Netflix is a growth stock and is, therefore, likely to experience greater price volatility than a value stock or dividend stock.
Developing market share could be challenging. There are only so many potential customers worldwide, and rival streaming services continue to enter the market or improve their offerings. That has led to Netflix management indicating that improving the state of the balance sheet will be achieved by carefully managing subscription T&Cs.
To combat the use of extensive account sharing, Netflix has moved to only allow account holders to share accounts with people within their household.
The second element of the firm's approach is introducing a new lower tariff service which includes paid advertisements. That is, over time, expected to generate 10% of total revenue and represents a form of compromise with the client base.
Coming up with new popular material does not appear to be a problem for Netflix. The question over the NFLX valuation is based on how the firm can attract new subscribers and retain existing ones. The current approach appears to be progressing in the right direction.
Netflix Shares: The Basics
The firm's primary listing is on the Nasdaq, where it first listed in May 2002, with an initial public offering price of $15 per share. Netflix was the best-performing stock in the S&P 500 from 2010 through 2019. It trades under the ticker symbol NFLX.
To satisfy demand from international investors, the firm has also set up eight more listings on a range of global exchanges. When the stock price dips, many growth investors will rush to load up on Netflix shares.
Steps to Buy Netflix Shares
Trading in Netflix stocks using an online broker is a very straightforward process. The brokers have invested heavily in their platforms, ensuring they have user-friendly functionality. There are also customer service teams to assist clients, whether they are novices or experienced traders.
One thing to establish right from the beginning is how long you intend to hold your Netflix position. If it's likely to be more than 4–6 weeks, then you may want to consider buying the shares outright. The buy-and-hold incurs fewer daily fees.
Shorter-term trading fits well with trading in the CFD format. These also offer the opportunity to sell short or use leverage. These neat tools come with added risks and costs, but they appeal to some.
A more detailed breakdown of how to find out which format is for you can be found here.
1. RESEARCH NETFLIX SHARES
The first step towards buying Netflix shares is to develop a well-thought-out strategy. It can be as complicated or as simple as you like. You may be looking to trade intra-day using software tools or waiting for an opportunity to enter into a long-term buy-and-hold position.
Good places to start your research include the broker platforms themselves. You'll find analysts usually break situations down into two general areas.
Technical analysis — Using historical price data, chart patterns, and powerful software to predict future price moves.
Fundamental analysis — In-depth analysis of the Netflix business model and the broader equity market. It involves establishing if Netflix is mispriced by using reports such as income statements, cash flow reports, and news releases. One current debate around Netflix is how it can maintain customer levels while simultaneously scaling back on production spending.
2. FIND A BROKER
When choosing a broker, the essential aspect is to use one regulated by a tier-1 regulator. An excellent place to start looking is for platforms licensed by the Financial Conduct Authority (FCA), the Australian Securities and Investments Commission (ASIC), or the Cyprus Securities and Exchange Commission (CySec).
3. OPEN & FUND AN ACCOUNT
Online broker accounts have a similar feel to online banking. As you'd expect, with money being wired from one account to another, some forms must be completed.
Each broker has its own client onboarding format, but most take only minutes to work through. Wiring funds into your account will be almost instantaneous if you deposit funds via bank or credit card. Other payment methods are usually available.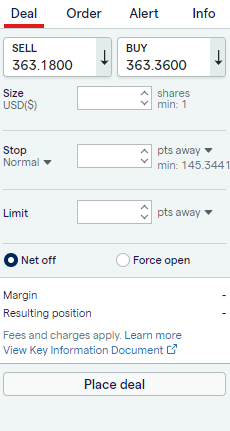 4. SET ORDER TYPES
With the admin completed, buying Netflix shares is as easy as finding the market on the platform, building a trade instruction, and clicking a button. If you're trading using CFDs, you'll be able to 'buy' or 'sell' Netflix shares. If you intend to hold the underlying shares, then you can only buy and can't use leverage.
After inputting the 'amount' of Netflix shares you want to trade, you're ready to go. Whether you are using a desktop or handheld device, you are one click or one tap away from putting on a trade.
Before you open your trade, you can input automated instructions to close your position at certain price levels. 'Stop-loss orders' and take-profit instructions are risk management tools that can be added before or after trade execution.
5. SELECT AND BUY NETFLIX SHARES
Even the experts double-check their trading instructions before giving the final order to trade.
Brokers have different names for the button that gives the final order to trade. 'Open Trade' or 'Place Order' are popular terms. When hit, your cash balance will be debited, and you will hold a position in Netflix.
The value of the holding will fluctuate in line with the market price. Monitoring the performance of your NFLX holding will be possible via the 'portfolio' monitor. It will also be possible to close out of your position from this part of the site.
Best Broker to Buy Netflix Shares
There is intense competition between brokers, and this feeds through as improved T&Cs for account holders. Each broker offers something slightly different. As demo accounts are free to set up, it is recommended you try a few to find the best one for you.
Broker comparison tables such as the one found here are useful resources.
Finding the right broker is perhaps the most important part of the process. While you can buy Netflix stock with most brokers on the market today, not all brokers are created equal.
If you're ready to buy Netflix shares, you'll need to use an FCA-regulated broker with low trading commissions and a reliable trading platform. Finding one can be arduous and daunting, so we've hand-picked favourites that tick all the boxes to help you get started.
Searching for the Perfect Broker?
Discover our top-recommended brokers for trading stocks, CFDs, forex, cryptos, and beyond. Dive in and test their capabilities with complimentary demo accounts.
Fees when Buying Netflix Stock
Keeping on top of the transaction-based costs and fees associated with trading is vital. Financing charges and commissions can add up over time. They'll also play a part in determining if you trade using CFDs or Shares.
Most good brokers offer fee tables so that you can run checks and determine what approach is best for you.
| | eToro | Plus 500 | Markets.com |
| --- | --- | --- | --- |
| Inactivity Fee | Yes | Yes | Yes |
| Inactivity Fee details | $10 per month. After 12 months | $10 per month. After 3 months | $10 per month. After 3 months |
| FX Conversion | Yes – on non-base currency trades | Yes – on non-base currency trades | Yes – on non-base currency trades |
| Fund withdrawal fees | Yes – $5 | Applied on some payment methods | Yes – $5 -$100 |
| Trading commissions | Included in spread | Included in spread | Included in spread |
| Overnight Financing | Yes, on CFDs | Yes, on CFDs | Yes, on CFDs |
Final Thoughts
Netflix is a popular stock with retail investors. That is partly due to the consumer-facing nature of the firm and its products. It's easy for a shareholder who is also a subscriber to the service to form an opinion on the quality of the programs offered and whether that might be good for the stock price.
Whether you're an experienced investor or just starting in the financial markets, Netflix is a stock to consider if you want to hold an asset that offers relatively high risk-return levels. Given the potential for price volatility, balancing a Netflix position against other holdings and developing a diversified portfolio can help smooth out returns and reduce the risk of emotions getting out of control.
One risk that can be managed relates to your choice of broker. This list of trusted brokers includes firms reviewed by the AskTraders team to ensure they offer the tools and services to get your trading off to the best possible start.
People Who Read This Also Viewed: