Groundbreaking EV manufacturer Tesla has somewhat emulated Hoover, Dyson, and Band-Aid, developing a brand synonymous with a generic product. In the electric vehicle market, the brand is now firmly established, indicating that Tesla is one of the significant investment opportunities of the decade.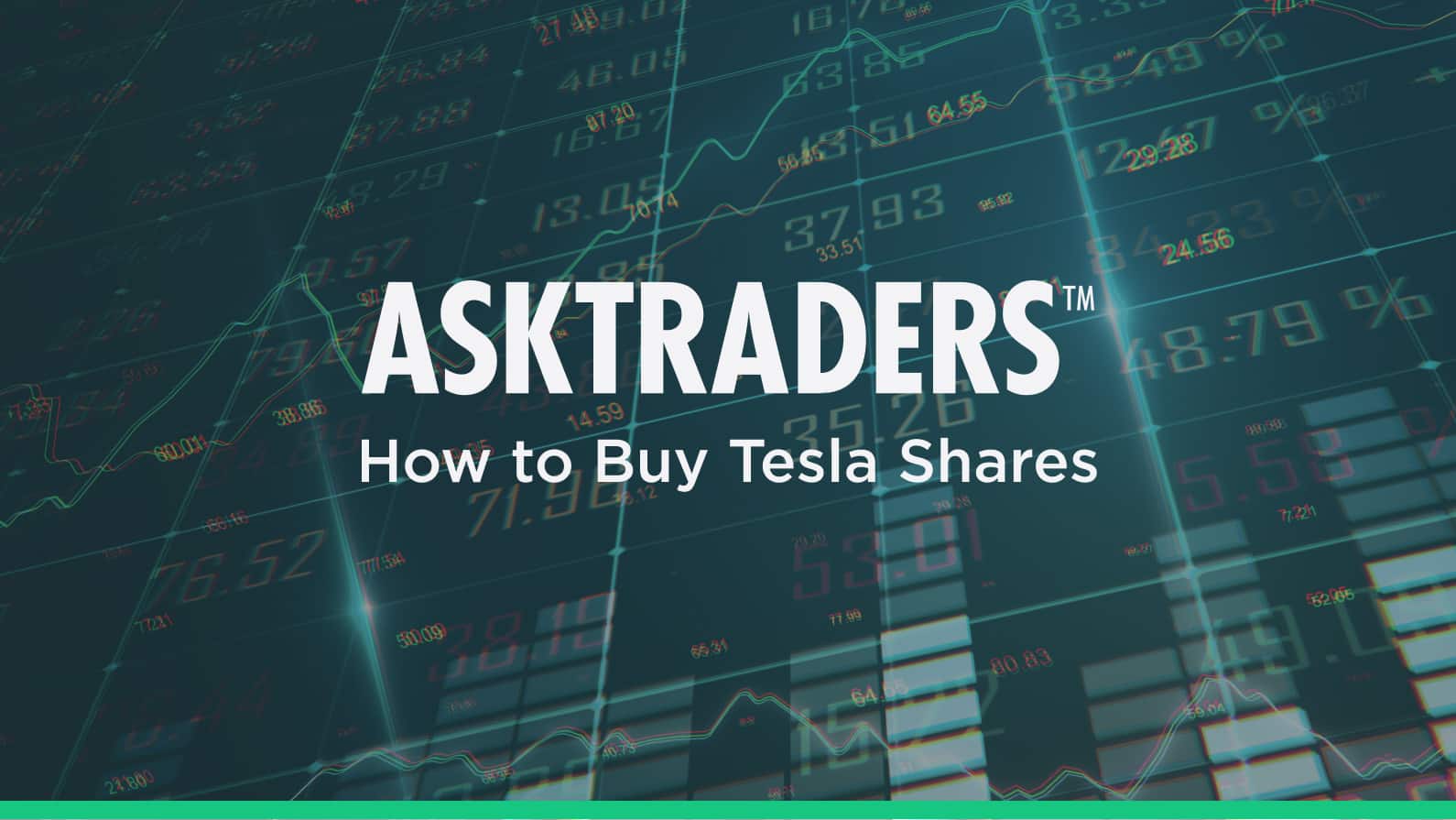 Tesla and the EV sector are hard to ignore, having already captured the imagination of retail investors who own a staggering 79.85% of the firm's shares. If you're thinking of following that trend, this article is an easy-to-follow guide on how to buy Tesla shares.
Tesla Overview
While it may not have invented the electric car, what Tesla did invent was its success. Its highly successful research and development programme focused on perfecting one product at a time. That was combined with a plan to build a network of brand-specific charging stations and a production line supported by innovative next-generation giga-factories.
Tesla is much more than a typical car manufacturer; as well as manufacturing and selling electric vehicles, it produces energy generation and storage equipment, including solar panels and power battery packs. It has made significant investments in AI, self-driving technology, and robotics and even sells lifestyle products to its army of devoted fans.
That has resulted in growth prospects for the firm continuing to build momentum. Wall Street analysts predict strong sales growth for the company this year. There is always strong interest in the company, which continues to match and even exceed already high expectations.
Today, Tesla has a market capitalisation of over $700 billion, making the company one of the most valuable in the US. Any pullback in price due to a market-wide reassessment of risk is a time to consider whether it's time to buy the dip.
With many analysts projecting that Tesla will be worth $1tn in the next ten years, is it time to get on board Elon Musk's wild (electric) ride?
Tesla Shares: The Basics
The main listing of Tesla is on the NASDAQ exchange, where it is traded under the ticker TSLA. Thanks to the scale of interest from investors, it is also listed on ten other exchanges, many of them international. That ease of access to TSLA stock to global investors has resulted in widespread buying pressure and stock price growth.
Following the meteoric rise in the firm's value, in December 2020, it became a member of the S&P 500 index. That means S&P tracker funds will be required to buy Tesla each time an investor takes a position in a fund tracking product – which forms another element of TSLA share price support.
The firm has never paid a dividend but instead reinvests its earnings in the exciting projects it has coming down the pipeline and, therefore, falls firmly in the category of a growth stock. Tesla has engaged in other corporate actions, most notably stock splits, which have been used to keep the share price in a conventional price range to ensure the unit price doesn't get so high as to be a barrier to entry.
Mention of the Tesla stock price brings us back to the core reason Tesla is such a popular investment. An investor who bought TSLA stock in November 2019 would, within two years, have posted an eye-watering 1,734.9% return. Of course, the high beta nature of Tesla means that moves in the other direction can be equally as dramatic; however, capital gains are possible for investors who get their timing right.
Not everyone has always been so convinced about the company's prospects, and another characteristic of the stock is that it is often targeted by short sellers. That appears to be something that will continue to influence the share price, but to date, taking bets on TSLA stock being overvalued has often been a losing trade.
Steps to Buy Tesla Shares
So, after reading all of this, you've decided that you're ready to invest in Tesla. What are the next steps? Before you can call yourself the proud owner of Tesla shares, here's what you should do:
1. DO SOME INITIAL RESEARCH
Do your homework before you jump in and load your portfolio with Tesla shares. Tesla's market valuation and business model continue to be sources of controversy, with some analysts predicting that it simply isn't sustainable in the long term.
Some consider Tesla to be overvalued. The share price now is primarily based on revenue growth in future years, and if that doesn't materialise, a stock price crash is likely to follow. Fundamental analysis and learning how to value stock can help your form your own judgements and conclusions.
2. FIND A BROKER
Finding the right broker is perhaps the crucial part of the process. While you can buy Tesla stock with most brokers on the market today, not all brokers are created equal.
To add some Tesla shares to your portfolio, you'll need a regulated broker with low fees and a user-friendly platform. Finding one can be daunting, so we've created a list of our favourite trusted brokers that tick all of these boxes to help you get started.
3. OPEN & FUND AN ACCOUNT
Once you've selected the broker that is the best fit for you, the next step is to open an account and make a deposit. In line with regulatory 'Know Your Client' (KYC) protocols, you must fill out a brief form to confirm your identity.
The process of wiring funds is as straightforward as any other online purchase or banking transaction. Good brokers offer a variety of ways to send money to your account, including credit/debit cards, bank transfers and ePayment service providers such as Neteller and Skrill.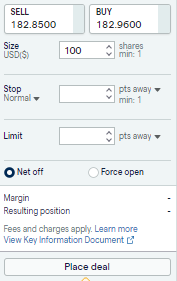 4. BUY TESLA SHARES
Once the funds hit your brokerage account, you're ready to buy shares in Tesla. Navigate to your broker's platform's stocks/shares section and search for 'Tesla' or TSLA. You will then need to insert the amount you want to invest in Tesla in the order form.
Then it's simply a case of clicking 'Buy', and at that point, some of the cash in your account will be converted into a position in Tesla stock. That position will fluctuate in value in line with the live market price, which can be tracked in the Portfolio section of your account.
Keep in mind that it's a good idea to consider the various order types available with many brokers. These risk-management tools are a great way to protect yourself against potential losses.
Fees When Buying Tesla Stock
It's important to consider all the fees that might be associated with your trading.
Most brokers don't charge commissions on cash deposits or withdrawals. If you're using a third-party payment agent, it might be the case that they levy a charge, so checking the small print can help you avoid incurring unnecessary costs.
Buying shares has traditionally involved paying your broker a commission, but online stockbrokers have challenged that way of doing things. To simplify the process, many online brokers don't charge a standalone fee for each trade. Instead, they make their money on the bid-offer spread – the difference between the buy and sell price.
A wide bid-offer spread means you are effectively being charged more for putting the trade on – so it's worth checking out what rate each broker applies. But there's no need to calculate total costs by summing up both the spread and commission rates.
| | eToro | Plus 500 | Markets.com |
| --- | --- | --- | --- |
| Inactivity Fee | Yes | Yes | Yes |
| Inactivity Fee details | $10 per month. After 12 months | $10 per month. After 3 months | $10 per month. After 3 months |
| FX Conversion | Yes – on non-base currency trades | Yes – on non-base currency trades | Yes – on non-base currency trades |
| Fund withdrawal fees | Yes – $5 | Applied on some payment methods | Yes – $5 -$100 |
| Trading commissions | Included in spread | Included in spread | Included in spread |
| Overnight Financing | Yes, on CFDs | Yes, on CFDs | Yes, on CFDs |
The amount of ongoing fees you'll pay on your Tesla position is influenced by your broker selection and how you structure your trade.
Some brokers charge management fees relating to the service they provide. But due to the intense competition between trading platforms, it is possible to find brokers who don't. It's worth checking the T&Cs at different brokers or considering these broker reviews, which give a breakdown of what is on offer.
Another thing to look out for is 'inactivity fees', which typically kick in after three, six, or twelve months of no trading activity. Some brokers don't charge inactivity fees, so checking in advance can help you avoid incurring charges you could overwise avoid.
The highest potential cost for long-term investors relates to financing charges. Fortunately, these are also easy to avoid if you structure your trade correctly.
If you're looking to buy-and-hold Tesla stock, then it's essential to select a share dealing rather than a CFD account. CFDs are packed full of neat features which allow investors to use leverage or sell short, but there are daily financing charges associated with these instruments.
Any strategy with more than a 4-6 week investment horizon would be far more cost-efficient if held in a share dealing account.
Final Thoughts
Elon Musk, the maverick CEO of Tesla, plays a crucial role in keeping the firm in the public eye. But he and his team have also implemented innovative and solid plans to help the firm capitalise on its potential. That explains why, to date, a dip in price has been an opportunity to buy in at a lower level rather than abandon a position.
Investing in Tesla is a rollercoaster ride due to the company's high profile. Price volatility is relatively high and can be easily influenced by swings in public opinion. It's also a favourite stock of day traders who run short-term strategies that further exaggerate the scale of price moves.
Whatever your view on the prospects of Tesla, the good news is that turning your thoughts toward a potential profit-making trade is made easier by the presence of cost-effective, trusted brokers. If you are looking to buy into the stock's potential, they offer all the research and analysis needed to get you started and to tilt the odds in your favour.
People Who Read This Also Viewed: