PayPal (NASDAQ:PYPL) is the world's largest digital platform providing money transfer services, but is this stock on the rise, and what opportunities lie ahead for investors?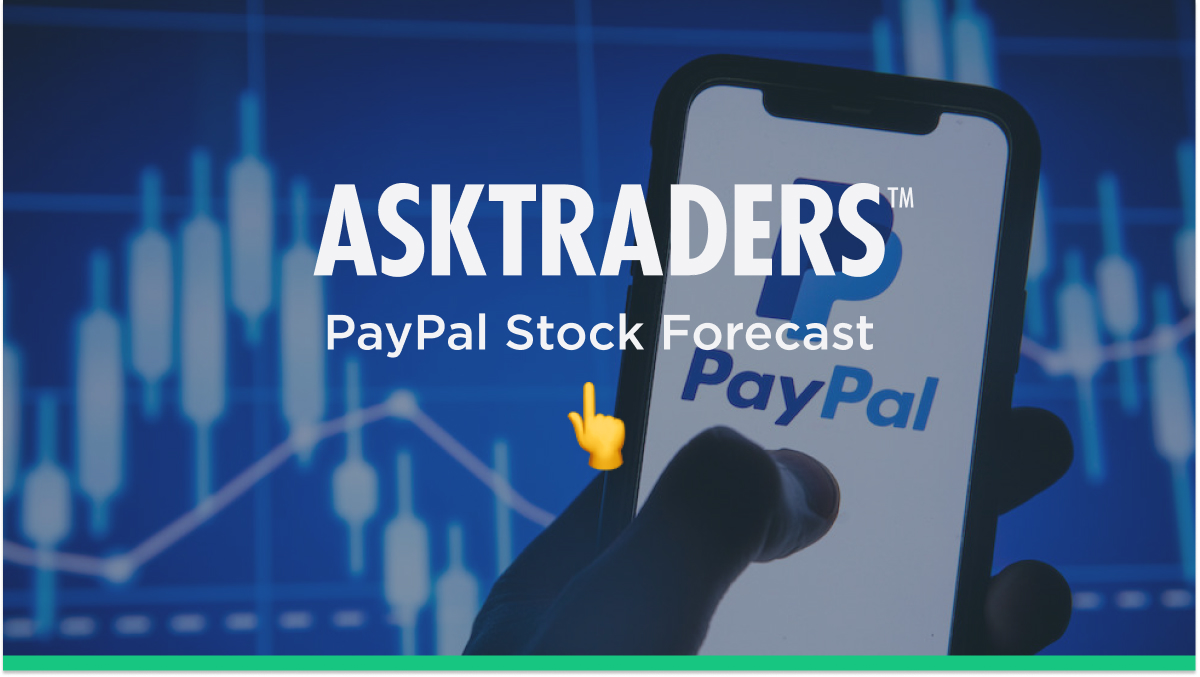 PayPal has carved itself a niche that positions it next to Visa and Mastercard, the two behemoths of the industry, but it has unique features that give it an edge over both those incumbent operators and new entrants.
The potential for PayPal investors is that the stock could return to the highs of July 2021 when it traded as high as $309 per share. In 2022, it traded as low as $61.6, a 77% price crash in the space of 18 months. So, what's going on with PayPal, and is the current dip an opportunity to buy?
Answering that question is best done by considering personal investment aims. Short-term investors could well be drawn by the high volatility of the stock. Buy-and-hold investors with one-year and five-year time horizons will be factoring in the way that markets overshoot and that the 2022 sell-off in tech stocks could have taken PayPal to levels where it can be considered 'cheap'.
The analysis below uses fundamental and technical metrics to outline a PayPal stock forecast for every type of investor. Whatever your investment aims, these are the price drivers to look out for.
Who Is PayPal?
In 1998, e-commerce was beginning to emerge as an activity on the nascent internet of the day. Bankers, however, were not enamoured with the prospect of enormous fraud in this virtual environment. Peter Thiel, Luke Nosek, Max Levchin and Elon Musk saw an opportunity for a digital wallet service, and, after combining a few interests, PayPal was formed, launching its initial foray into payment processing in 1999.
The firm also launched an aggressive marketing referral campaign for customer sign-ups, incurring around $70m in debt for its first 100,000 accounts. Within three years, however, it had roughly 60% of eBay's settlement traffic and a fledgling merchant operation of its own. Unfortunately, bankers had been correct: PayPal was also absorbing an inordinate level of fraudulent transaction losses, as it stood between the banks and the marketplace.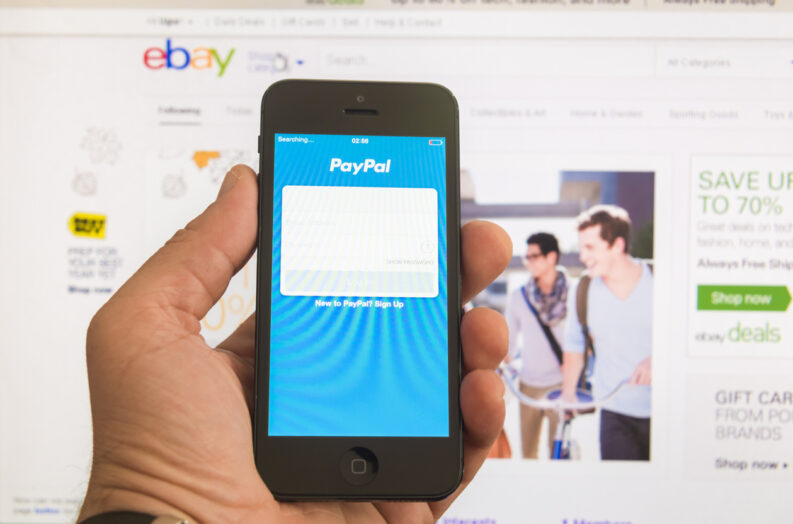 It solved its fraud problem by tightening its reins on cardholders and merchants, whose 2.9% discount rate could rise as high as 10% if rated a high-risk merchant. The firm solved its funding problem by going public briefly in 2002 and then being bought out by eBay for $1.5bn. By that time, 70% of the auctions on eBay were settled via the PayPal platform. It was, as they say, a match made in heaven.
With fraud under control and financing assured, the firm literally took off. Today, PayPal has more than 426 million active accounts and is responsible for +20% of online transactions carried out in the US. It has successfully branched out to become an international operator and is accepted in more than 200 countries and supports 25 currencies.
The simple proposition offered by PayPal is that it offers a safer, easier way to pay and get paid online. The service is flexible and allows users to transfer funds in the way that they prefer, including through credit cards and bank accounts. PayPal Smart Connect or account balances are in-house payment processing systems, but whichever route is taken, individuals' financial information is not shared.
Where Will PayPal Stock Be in Three Months?
Following the market-wide sell-off in tech stocks in 2022, the prices of shares in high-profile firms are at levels not seen for several years. Until 2022, the last time that PayPal stock had traded below $70 was in 2017 – which raises the question, is now the time to buy PayPal?
The dramatic price crash from its highs is showing signs of bottoming out. The falling wedge pattern that dates from April 2022 has guided price in a broadly sideways pattern, with both the upper and lower resistance and support trendlines guiding the PYPL share price into the funnel at the end of the wedge.
Price appears to be waiting for a catalyst before deciding whether to break to the upside or downside. Given that the lows of July, November and December 2022 were all between $67 and $69, this price level can be seen as a key support level, which points to the break being upwards.
– Daily Price Chart – 2020-2023
A break above the upper trendline would require a catalyst, but not necessarily one that is firm specific. Any hint from the US Federal Reserve that US interest rates could be about to stabilise, or fall, would bring about a paradigm shift in the financial markets and can be expected to be followed by a surge in tech stock prices.
The RSI on the Daily Price Chart as of 25th January 2022 was in the region of 55.5. This points to the stock being neither 'overbought' nor 'oversold' on a daily timeframe, and leaves room for any potential rally to gain momentum before the RSI reaches 70 and indicates that the market is oversold.
Previous tests of the $100 per share price level between August and September 2022 failed to lead to further price rises. The resistance from the 'round number' price bar can be expected to come into play if there is another rally, but anyone buying at current price levels and selling at $100 would post a return of approximately +27%.
Where Will PayPal's Stock Price Be in One Year?
On a 12-month timeframe, the actions of PayPal will have a greater influence on the company's share price. Short-term fundamentals appear to be improving, and 40 industry analysts who have offered a 12-month price forecast for PayPal are largely bullish on the stock.
The median price target of their predictions is that in one year's time, PayPal stock will be trading near the $100 mark. The most aggressive analyst estimate forecast envisages the stock trading at $160 per share, and the lowest prediction is $75.00.
Renewed optimism for PayPal stock is driven by a range of initiatives that are being introduced by the company's management. The Buy Now Pay Later (BNPL) feature allows PayPal clients to make purchases using debt. This ties in well with the current cost-of-living crisis and meets the challenge of rivals such as Klarna head on. In an earnings update in August 2022, the firm stated that growth in BNPL was 226% on a year-on-year basis.
E-commerce sales are also increasing, with the change in shopping habits brought about by COVID-19 lockdowns looking to be firmly embedded. E-commerce sales in the US in 2022 managed to hit new all-time highs, with the $1tn total marking a 9% increase from the same time 12 months previous.
Where Will PayPal's Stock Price Be in Five Years?
When preparing a PayPal stock forecast for 2028, it is best to start with a chart that goes back at least four to five years. This allows analysis of one of the key metrics of the stock markets, the 200 SMA on the Daily Price Chart.
With the 200 Daily SMA in the region of $84, any short-term price rally to $160 or above would result in a divergence between price and the SMA. With classical technical analysis dictating that this situation often results in price reverting to mean, it could be a long haul for PayPal investors.
This doesn't mean that PayPal stock won't increase in value, but that the opportunity cost of tying up capital in a position for five years needs to be factored in.
PayPal's current P/E ratio of 40.15 suggests that the stock is far from cheap, considering that the average P/E ratio for stocks in the NASDAQ 100 index is 23.19. However, this is par for the course for PayPal, which has for some time been regarded as a stock that is expensive. Over the past 10 years, the P/E ratio of PYPL has ranged between 26.02 and 98.11, with a median reading of 50.23.
The proposition that PayPal is expensive, but still worth buying, is backed up by the firm's shift in strategy and growth prospects. The number of Active Customer Accounts is expected to reach 495 million by 2025, but PayPal is also focusing less on gaining new customers and more on making more out of the ones it has.
Strong overall growth, combined with the approach of targeting clients who are middle and high earners, also appears to be paying off. Total Payment Volume grew by an average of 28.11% per annum between 2015 and 2021, and few are forecasting that the firm won't be able to sustain its momentum.
Is PayPal a Good Buy?
Is PayPal a good stock to buy? Well, for long-term investors, the answer is probably yes. The firm has come a long way from being the convenient payment partner of eBay, and the strategic change in direction it has taken proves its ability to move with the times.
It has stuck with the ethos of being an insurgent challenger to establishment operators but at the same time has developed a secure global client base. That mixture of dynamism and security bodes well for buy-and-hold investors in PayPal stock.
The threat of cryptocurrencies becoming more mainstream and competing for market share hasn't completely gone away, but a lot of the euphoria surrounding that sector has died down. Of the establishment operators, PayPal looks best positioned to meet such challenges. As long as the firm remains vibrant and continues to offer innovative payment solutions, it will remain a good 'buy'.
Recent declines in stock price can be attributed to natural economic cycles, and for those with a longer-term outlook, PayPal is at a price level that represents a good buying opportunity.
Final Thoughts
PayPal could well experience a short-term price spike. If the forecast for the macroeconomic environment improves, then a shift in broader investor sentiment from bearish to bullish would favour the stock due to its high beta.
Medium-term PYPL stock price growth could be held back by the stock starting from such a low base level. However, with a favourable wind, the long-term prospects of the stock bring into play the all-time high of £304 per share recorded in July 2021.
As investing in PayPal could be a long-term project, some thought needs to be given to broker selection. Priority number one is that the firm you choose can be trusted, and this list of regulated brokers includes firms that are well-regarded and offer the tools and services to help your trading of PayPal get off to the best possible start.
People Who Read This Also Viewed: