The Sony Group Corporation has, for a long time, been a favourite stock pick for investors. It has a track record of generating impressive returns, such as the +75% capital gain posted between January 2020 and December 2021.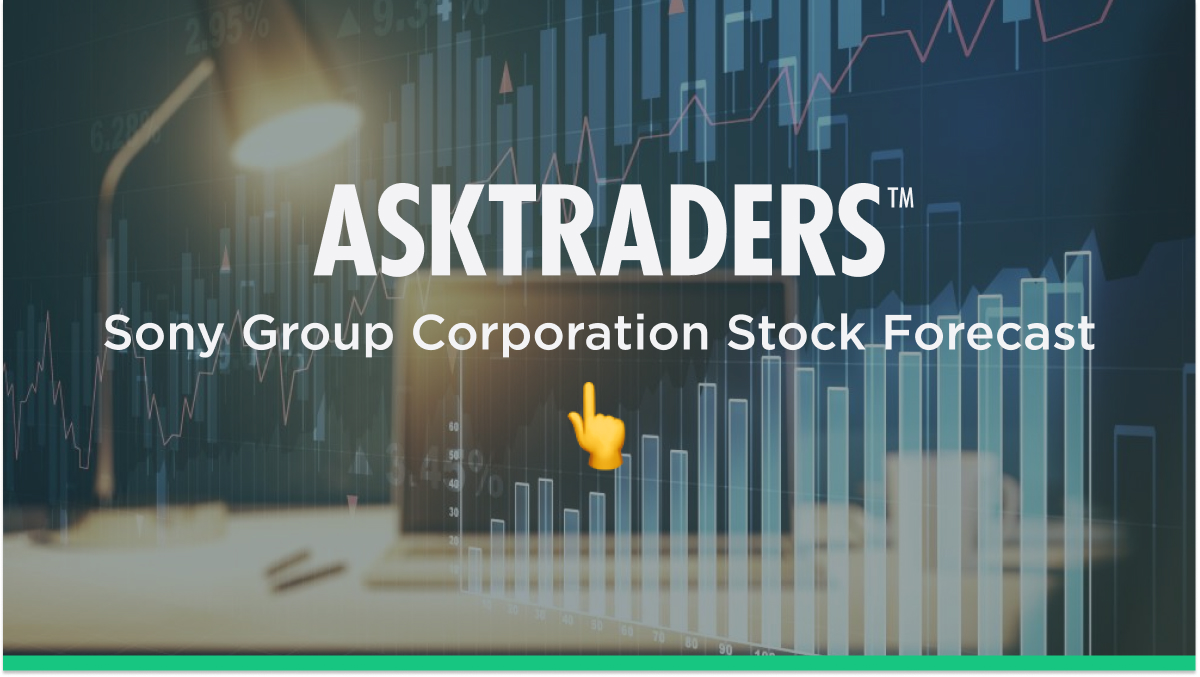 With its strong brand recognition, Sony is seen as a safe bet, but optimising returns relies on picking the right time to enter into a trade. The below Sony stock forecast draws on technical and fundamental analysis and outlines the reasons to buy Sony and how to identify the best time to do so.
Who is Sony (NYSE: SONY; TSE: 6758)?
Sony Group Corporation designs, develops and manufactures a range of globally recognisable electronic equipment and devices for the consumer, professional, and industrial markets. Its move into online streaming in the form of Sony Interactive Entertainment has excited investors and complements its operations in a range of other sectors. Sony's other interests are diverse, ranging from film production to life insurance, making it hard to factor in every permutation that might influence a Sony stock valuation.
Sony is a global brand headquartered in Tokyo, Japan. The primary listing of Sony stock is on the Tokyo stock exchange, but to accommodate international investors, it is also listed on the New York Stock Exchange. The ticker of the NYSE listing changed from SNE to SONY in 2021.
Most good brokers offer their clients the opportunity to buy shares listed in Japan or New York. As the Tokyo listing is priced in Japanese yen, those with accounts that aren't denominated in yen must factor in that total returns in Japan-listed shares will incorporate forex price moves and price moves in the underlying stock itself.
The purpose of ADRs is that investors can buy the same stock as the foreign listed one more easily. This Sony stock forecast will therefore use data and reports relating to both listings of the stock.
Highlights from the earnings results up to 30th September 2022 include:
Q2 FY2022 Consolidated Results
Sales: 2,751.9bn yen (+16% year on year)
Operating income: 344.0bn yen (+8% year on year)
Income before income taxes: 345.8bn yen (+22% year on year)
Net income attributable to Sony Group Corporation's stockholders: 264.0bn yen (+24% year on year)
Net income attributable to Sony Group Corporation's stockholders per share of common stock (diluted): 212.29bn yen (+42.03bn yen year on year)
Where will the Sony Stock Price be in 3 Months?
2022 was a bad year for the tech stock sector, and despite its size and reputation, Sony was not immune from the sell-off. Sony stock posted a yearly loss of 39.6% as investors fled growth and tech stocks in the face of concerns about the state of the global economy.
Inflation was the key talking point among investors in 2022. Rising prices stirred central banks into action, with the US Federal Reserve hiking interest rates to 4.25% – 4.50%, the highest they had been since 2007. The Bank of Japan was the exception to the rule and didn't push rates higher due to deflationary pressures in the Japanese economy.
The combination of higher borrowing costs and the risk of a recession is particularly bad news for a firm such as Sony that sells consumer goods to customers facing a cost-of-living crisis. Gauging how those two factors will influence revenues is trickier in a time of inflation.
With standard stock valuation models being based on future revenues, the fact that so many variables are in play has resulted in Sony stock price forecasts widening. That has, in turn, resulted in the short-term price moves in Sony becoming increasingly volatile.
Concerns about inflation and the hawkish policy of the US Federal Reserve look set to dominate market sentiment for the next three months. That suggests that there could be further falls in the price of Sony stock. At the same time, value investors will be looking to build into positions in anticipation of a market rally once the investor mood turns bullish.
April 2022 marked the moment Sony's stock price broke through the support offered by the 100 SMA on the Weekly Price Chart. That metric had previously provided support in 2017, 2019, and 2020. On each of those occasions, price bounced and continued its bullish trajectory.
2022's confirmed break of the Weekly 100 SMA means it now acts as resistance to upward price moves. Its proximity to the psychologically important ADR price level of $100 suggests that any Sony stock price bounce might lose momentum in that region.
Support levels for Sony stock include the 2022 price low of $63.34, and waiting for price to pull back to that region will appeal to buy-and-hold investors willing to instil some patience into their strategies. A break of the $100 or $63.34 price levels would suggest a new trend is forming and that momentum-based strategies would be best applied.
Weakness in the Sony share price has been driven by long-only investors bailing out of positions rather than short-sellers targeting the stock. Reports show that as of 6th January 2023, only 0.17% of the total stock is sold short, which equates to two days of average trading volumes.
Where will the Sony Stock Price be in 1 Year?
The 1-year Sony stock forecast allows more room for the firm's actions to determine which way the share price heads, even if macroeconomic headwinds still play a part.
Those headwinds are sizeable for consumer-facing tech stocks. Guidance from the US Fed is that interest rates will remain high until inflation is confirmed to be retreating to 2%, and many analysts predict interest rates won't start to drop until 2024.
The Bank of Japan's decision not to raise interest rates at the same rate as its peer group has created a currency effect which could help boost Sony's profits. With the yen depreciating against other major currencies, Sony products manufactured in Japan will be relatively cheaper in international markets.
Sony has navigated challenges like recession many times in its 76-year history. The firm's agenda for 2023 includes revamping some traditional business practices, which could help the share price gain momentum.
The products the firm chose to promote at the all-important Consumer Electronics Show (CES) in Las Vegas in January 2023 demonstrate the firm's change of focus. For the first time in its history, Sony did not include TVs in that flagship event. Instead, it tapped into the booming video game market by using the event to show off its PlayStation VR2 product.
A spot at the CES expo was also made available for Sony's electric vehicle products. Sony Honda Mobility's new Afeela EV was taking to the stage instead of TV monitors.
This change in direction is good news for investors. It cements the firm as a well-integrated business operating in growth sectors that can balance out investment in innovative ideas by relying on reliable income streams to keep its balance sheet healthy.
The VR2 product will be released to consumers in Q1 of 2023, which means sales will feed into the bottom line before the year is out. While EV sales won't begin until 2025, investors willing to back Sony's take on that growth market can start building stock positions in SONY stock now.
Quarterly earnings announcements made over the next 12 months will allow analysts to test whether this growth keeps up with forecasts. Each statement can be expected to give a steer to the stock price. The numbers given the greatest significance will be those relating to gaming and music streaming.
Where will the Sony Stock Price be in 5 Years?
With the Price to Earnings (P/E) ratio of Sony stock currently at 14.20, the stock looks oversold compared to the wider tech market. The P/E ratio for the sector as a whole being 26.37.
For Sony's P/E ratio to come back in line with its peer group, earnings must fall, or the stock price must increase. There are good reasons to believe that the former is unlikely to occur.
Sony is the world's top music publisher, and Sony Music has benefitted from the growth of online music services that have revolutionised the industry. Sony is one of the winners in that revamp of how music is consumed and has secured profit margins of nearly 20% in its music division.
The firm is also investing in developing a pipeline of new artists and keeping up with new trends. During an investor Q&A session, a spokesperson stressed the firm's ambition to keep up to date with developments.
Speaking of the increased influence of platforms such as TikTok, it was explained that
"Those represent additional exposure opportunities for music, so they are both a risk and an opportunity."
The firm's statement continued:
"History plainly teaches that the music industry is one where new platforms are apt to rise and be prone to technological disruption of the market. As such, we believe it important to stay on top of the latest trends and respond accordingly."

Source: Sony Corp
Impressive returns from the Music Division only partly explain the firm's overall solid position in terms of earnings. In 2022 Total Income before income taxes increased 62.7bn yen year-on-year to 345.8bn yen, and net income attributable to Sony Group Corporation's shareholders rose 50.9bn yen to 264.0 billion yen.
That performance was posted in a year marked by global wars, supply-side issues, and major global economies reporting they were heading into a recession. All economic slumps ultimately bottom out, and with a favourable wind, the Sony stock price could appreciate significantly.
In a survey of analysts, CNN reported that the 21 analysts offering 12-month-plus price forecasts for Sony Group Corp have a median target of $104.37. The top-of-the-end estimate is $147.97, and the low estimate is $82.91, which is in line with the current share price ($82.33). Should price hit the median estimate target, that would represent a +26.77% increase from current levels.
Quarterly earnings announcements made over the next 12 months will allow analysts to test if this growth is keeping up with forecasts. Each statement can be expected to give a steer to the stock price. The numbers given the greatest significance will be those relating to gaming and music streaming.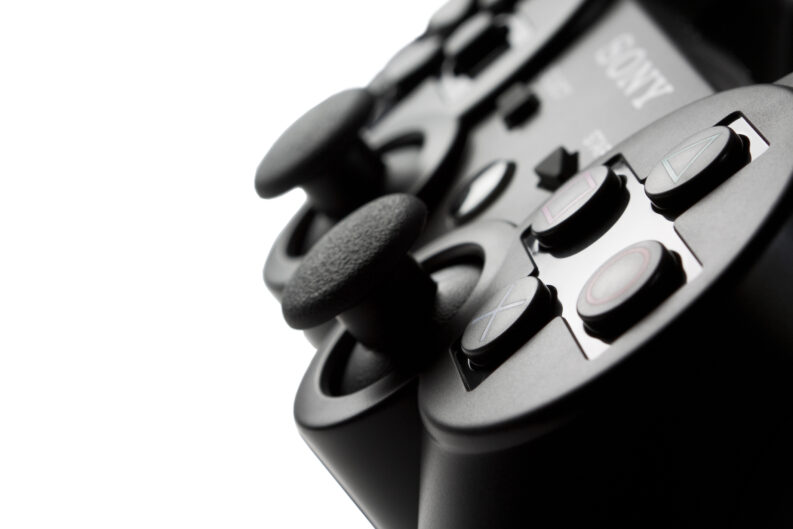 Is Sony a Good Buy?
Sony's relatively complicated business model means there is some difficulty in answering the question, Sony buy or sell? While the more traditional revenue streams are exposed to the risk of an economic downturn, the firm's positioning in key growth sectors results in the answer leading towards 'buy.'
The sell-off in the stock in 2022 impacted Sony more than was warranted, and with solid fundamentals, Sony shares can be expected to rebound. Timing is everything, and the next three months can be expected to be challenging. But the 1-year and 5-year forecasts suggest building a position is best done sooner rather than later.
There are potential trip-hazards to avoid, but short-term price dips could offer an opportunity to buy SONY stock and take a position in one of the market's most exciting large-cap tech stocks.
Final Thoughts
Sony stock certainly looks tempting at current price levels. Even big names can sometimes find themselves undervalued when market sell-offs occur.
Those who decide to buy Sony stock would do well to ensure their broker provides high-quality news updates, price alerts, and attractive T&Cs. Low commissions and holding fees are worth looking for, as it could be the case that Sony stock bought now turns out to be a long-term position.
This list of good brokers includes firms reviewed by AskTraders analysts. They are well-regulated and provide all the tools and services required to get your trading off to the best possible start.
People Who Read This Also Viewed: