Hammerson Plc was a stock obliterated by the pandemic, with more than 86% of its valuation taken from its share price between January and October 2020. However, the stock had been on the decline for a couple of years prior. While it has found some sort of stability since its pandemic lows, there is split opinion amongst analysts on where it is headed.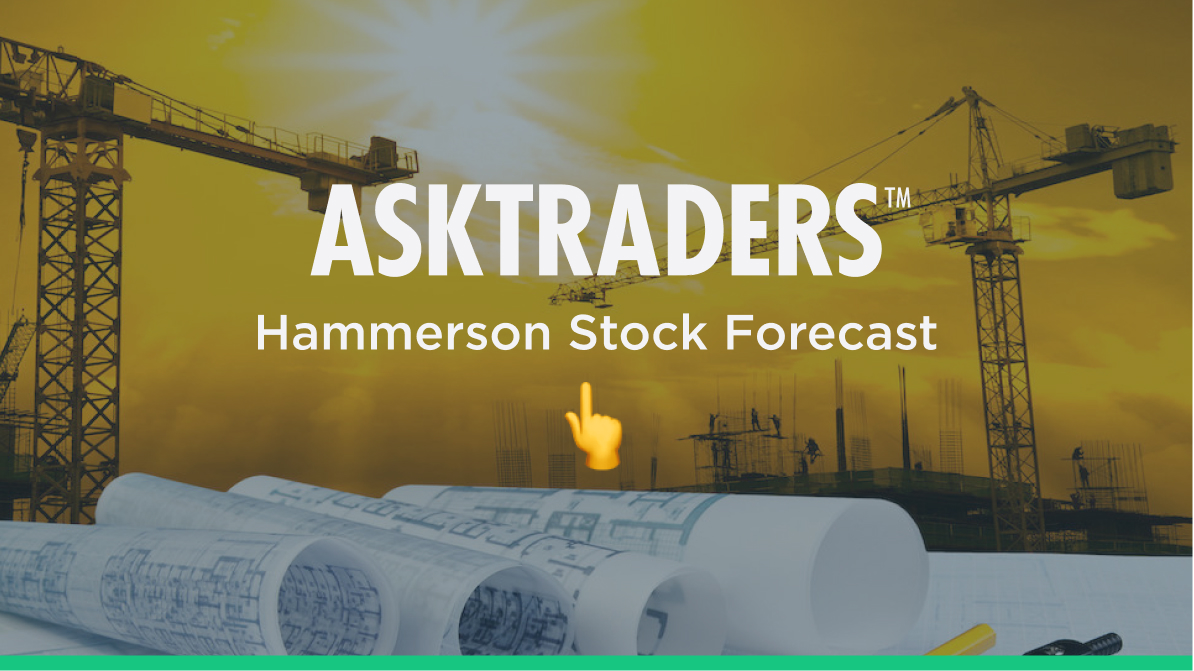 Investors are now considering the question, Hammerson stocks, buy or sell? This review will look at the prospects for both short and long-term investors and provide data to ascertain where Hammerson shares may be headed this year and beyond.
Who is Hammerson?
Hammerson's core business is developing and investing in commercial property. The firm has 20 flagship sites spread across 17 cities. They range from mixed-use 'urban quarters' such as Bishopsgate Goods Yard in Shoreditch, London, to La Vallée Village outlet shopping destination located adjacent to Disneyland Paris.
The firm is listed on the London Stock Exchange under ticker HMSO and, since 2017, has been incorporated as a REIT (Real Estate Investment Trust).
The collection of city-centre offices, shopping malls, and leisure facilities the firm owns are occupied by super-stressed tenants, especially as footfall and people working from the company office decline.  For some, Hammerson is a long-term play, and buying in at current levels is seen as a great buying opportunity.
Fundamental analysis can help answer the question, is Hammerson a good stock to buy? But with short-term price volatility at current levels, it is technical analysis that can help exploit short-term pricing anomalies.
Where Will Hammerson's Stock Price Be At The End of 2023?
Hammerson is a well-run firm with a decent track record. However, it has various headwinds that have impacted its share price. As a result, there are a lot of variables to consider.
The first is the role of dividend yield. Part of the historical attraction of Hammerson has been its ability to generate a consistent return for investors. It wasn't ever going to match the potential growth prospects of a tech start-up, but it was a well-run business generating the kinds of steady returns much sought after by those running high-yield investment strategies. However, that yield has declined, with the company's board not recommending a final dividend for the 2022 financial year.
Even so, any signs that the firm can begin to turn a profit will see an influx of pension fund cash, and that will drive the share price back toward pre-COVID levels.
The company's ability to increase profits will be driven by an increase in footfall. The decline of in-store shopping, and workers heading to offices, especially since the pandemic, will have had a significant impact on the Hammerson business. The company is aiming to adapt to the changing environment, stating that it is "anticipating and starting to set new trends in how physical space is used in Europe's major cities within our portfolio."
At the moment, Hammerson's focus is on reducing vacancy and void costs, repurposing space, and unlocking value from the development opportunities in the portfolio. Its ability to adapt to changes and unlock potential value from its real estate ventures will be key moving forward. 
Overall, analysts are split in their view of the stock, according toTipRanks, with one seeing it as a Buy and two assigning the stock a Sell rating. The average 12-month price target of 20.83p represents a potential 17% downside from current levels (July 13). Even so, institutional investors seem to have a bearish view, with Hammerson shares having been in and around the top five and ten most shorted London-listed stocks so far in 2023.
Hammerson Long-Term Forecast
How do you make a long-term Hammerson stock forecast? With great difficulty. The sector the firm operates in was one of the most significantly affected by COVID and lockdowns, and while the enforced changes on everyday practices are no longer around, the shift in behaviour is evident, especially with the working-from-home trend.
With more people working from home and shopping online, large parts of the property portfolio Hammerson operates has been impacted, but it is aiming to adjust to the new environment.
The firm is exposed to a variety of external risk factors, but it is taking an open-minded approach to how it can best return value to its shareholders.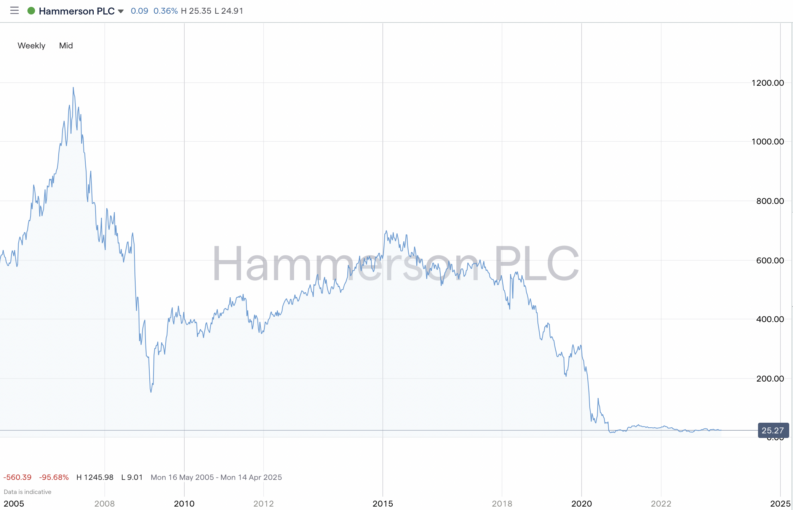 The firm has introduced changes to personnel and its business model in an effort to bring about change. There has yet to be enough time to assess if Hammerson has been able to adapt adequately, but some analysts in the last few months have become slightly more constructive on the stock, suggesting its painful transition is going well. Due to the uncertainty, investors should assess how the current macroeconomic environment, Hammerson headwinds, and recent performance will impact its long-term future. In our opinion, it is best to stay neutral for now.
Is Hammerson a Good Buy?
The short-term and long-term prospects for Hammerson are relatively hard to call. The situation the firm finds itself in means it's trading at low levels, but it does have a previously long-term track record of being a darling of institutional investors who prized its stability and income yield. There are many who consider it to be an ideal time to buy Hammerson shares now.
It could well be possible that entry points appear at levels lower than the current price, but glass-half-full investors with a long-term plan can argue this is the mother of all dips.
The Best Brokers to Trade Hammerson Stocks:
eToro:
68% of retail CFD accounts lose money
Take a look
If you are ready to add some Hammerson stocks to your portfolio you'll need a broker that is regulated, has low fees and a user-friendly platform. Finding one can be a daunting task, which is why we've selected some of our favourites that tick all of these boxes to help you get started.
People Who Read This Also Viewed: