What is CFD Trading and Spread Betting?
In CFDs, otherwise known as 'contract for difference', investors trade shares, indices, commodities, currencies, treasuries and other instruments. In doing so they take a risk for the price to either rise or fall, depending on how they invest. In CFD trading, the investor sells their shares if they think that prices will decrease or they will buy if the price and value of an asset looks like it is on the up. For every point the instrument price sways in your favour, you gain multiples of the number of CFD units. However, you can also lose in multiples. Therefore, it's crucial to remember that your losses can actually be bigger than your initial deposit in CFD trading.
In spread betting, the investor judges whether the value of a financial asset will increase or decrease. By setting upper and lower margins, the trader can make a profit if they predict the rise of an asset's value. Investors can also trade on the margins that they have set. In spread betting, you do not actually own the asset on which you are betting, but you put down a small deposit to begin trading. Trading on margin provides the opportunity to make a big net profit with just a small initial investment. In the same way, however, careless investors can lose out on a lot, as this is not based on the amount of capital you initially put down, but the total value of the CFD position.
Top 3 Forex Broker Comparison
of 22 Forex Broker
Plus500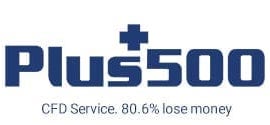 Currency pairs
61 Currencies
Trading size
Depends on underlying
of 22 Forex Broker
AvaTrade

Currency pairs
47 Currencies

Currency pairs
47 Currencies
The CFD Risk Warning 24Option Issues to its Traders
Were ​24Option a scam, they would not be as blunt or as transparent as they are with risk warnings. Sites which set out to actively scam their users would promise instant, guaranteed profits and other impossible assurances. Among other risk disclosures, 24Option advises the following regarding CFDs:
CFDs are complex financial products that come with many uncertainties and are not appropriate for all investors.
Trading in CFDs involves significant risks and may even result in the loss of your entire capital balance.
CFDs traders do not own, or have any rights to, the underlying assets.
Even if you have done well with CFDs in the past, this is no reliable indicator that it will happen again.
Before deciding to trade in CFDs, you must carefully consider your investment goals, level of experience and risk tolerance. Do not deposit more than you are prepared to lose.
Over and above these official risk warnings, 24Option urges users to re-think the risk involved and possibly also seek independent advice.
If anything, this kind of risk disclosure is meant to discourage all but the most confident of traders. It is not characteristic of a stockbroker with fraudulent intent and bolters the reliable reputation of 24Option.
What Should You Look for in a CFD Broker?
There are many criteria you can use, but we will narrow it down to the top five. The first thing is that the fees should be reasonable – anything outside of this would raise a red flag. Some brokers charge 10 or 15 times higher than others. At 24Option you'll need a minimum deposit of $259 to start trading which is an online forex industry average.
You should also check if there are any fees for funding and withdrawal. Once again, this can be up to five times higher at one broker versus another. The fees at 24Option, however, are average and are quite fair when compared with other stock brokers.
Product coverage is another important criterion and refers to what exactly you can trade in, either stocks, commodities or currencies, to name a few. 24Option offers an extensive range of tradable items across numerous countries. It is more easily accessible as a broker than many others judging by the number of countries in which it operates.
Potential users will also need to check the web trading platform. 24Option uses MetaTrader 4 or MT4, which is efficient and user-friendly. In addition to this, we would also add that the stock broker should be well regulated, have a good customer service reputation and have reliable withdrawal mechanisms. Anyone comparing stock brokers can rest assured that the 24Option platform is smooth, with more withdrawal options than most other brokers, it is well-regulated and has an excellent reputation for its customer service.
Forex Trading – What is it?
Again, 24Option advises that while this may look simple from the outside, successful investors will need to have a lot of skill and experience to profit from this operation. In Forex trading, investors will buy one currency while selling another currency at the same time, to profit from the changes in value between these two currencies over time. It is a high-risk form of investment, however, meaning that traders can lose out on large sums of money, and 24Option clearly points this out to users on its sites.
On the other hand, huge sums are traded every day, providing lots of options in many economies. As any hardened trader will vow, money can be made back as quickly as it is lost. It is also a good idea to begin Forex trading with just a small investment, this is to mitigate any risk of big losses from the outset.
This risk can also be managed thanks to the use of leverage when trading in Forex, as with CFDs. If the leverage used is 1:400, you can control $10,000 worth of currencies with an investment of as small as $25. Consequently, as with CFDs, there is a huge opportunity to make money more rapidly and at vast sums – but the same applies to losses.
Where is the Company Registered and What's the Applicable Law?
Anyone worried about the legitimacy of 24Option might be reassured to know that the company is based and registered in Cyprus, and authorised regulated by the Cyprus Securities and Exchange Commission. This establishes the organisation as a bona fide Cyprus Investment Firm which offers the services and activities stated in its articles of incorporation. Articles of incorporation are an organisation's stated business intentions that must be disclosed to the Registrar of Companies.
The company is authorised to provide these services under the Provision of Investment Services, the Exercise of Investment Activities, the Operation of Regulated Markets and Other Related Matters Law 144(I)/2007, and are bound to its subsequent amendments. The Company's CIF license number is 207/13, and it is registered in Cyprus under the Companies Law, with registration number HE 312820. The registered office is at 39 Kolonakiou Street, FREMA PLAZA, First Floor, 4103 Ayios Athanasios, Limassol, Cyprus. All this information is clearly provided and with maximum transparency, so they are clearly not hiding anything!
The company also maintains a presence in many other countries. Because of this, it is subject to the relevant trade laws, forensic auditing procedures, as well as the accounting and financial services regulations of those countries. In the UK, it is also regulated by the Financial Conduct Authority (FCA). So, in answer to the question is 24Option legit​? Yes, because the FCA obviously does not regulate scams!
What Happens to Your Money When You Transfer Deposits to 24Option?
As 24Option is not a bank, it cannot use your money for its own business purposes. Unlike a bank, for example, it cannot lend your money to third parties and charge interest on it. By law, your money has to remain separate, thus partially answering the question, is 24Option a scam? The platform will not use your money for any other reason and investors can rest assured that their money will be stored safely and not interfered with.
24Option has a comprehensive risk disclosure PDF on its website which details not only the fee and tax structure but also where your money is held. Your money is placed in a custodian account with a reliable institution such as a bank. This third-party holder of your money can be either in Cyprus or in another country in which 24Option is based. The company takes great care in choosing these institutions to act as custodians of your money. As it is not personal company money, should 24Option go bankrupt for some reason, creditors cannot come after your money as it remains separate and is not a 24Option asset.
It would have been helpful to know how 24Option is financed, what its assets are and what its debts are but this has not been disclosed. However, the applicable laws mean that the company has to go through vigorous audits.
How Easy Is It To Withdraw?
Is 24Option legit​? Again, we reiterate that it has to be, or you would have limited and non-transparent means of accessing your withdrawals. A site that was not legitimate would make withdrawals as difficult as possible at every turn. However, 24Option has more withdrawal options than most other brokers. They enable deposit methods via visa and master cards, direct bank transfer, PayPal, Skrill and a host of other country-specific payment methods. Other options that can be used to deposit, transfer and withdraw are Electron, Dankort, Diners Club, JCB, Discover Card, Cartasi, Liberty Reserve and Laser. Moneybookers and Neteller are also available as e-wallet options.
The emphasis on local payment methods where available are also invaluable as PayPal, for example, may not release the money into your account as fast as a local, widely-known app may. One of the only restrictions on withdrawing money, however, is that you have to use the same currency for withdrawals and deposits, and your withdrawal can take five days to reflect. In the grand scheme of things, however, this is not too great a price to pay.
Finally, to assure users of the legitimacy of 24Option, there is a thorough checking and vetting process before you can open an account, and therefore withdraw. You need to supply:
proof of address
a copy of your ID photo
a copy of credit card with only the last four digits visible if you intend to use it in the trading process
Were ​24Option a scam, they would not insist on a strict process.
Conclusion:
The Final Musings
Is 24Option the best forex and CFD broker? To give a completely fair assessment, it must be conceded that 24Option is not quite the best on the field, given the stringency of the fees it charges. In its niche market area, however, this stock broker is a leading specialist. Besides 24Option being transparent, having a great mobile tool, the fact that it is well-regulated in both Cyprus and around the world, and its solid customer support, it also provides in-house and third-party education and analysis. If a service or app was trying to scam users out of their money, they would not provide such detailed information and would try to make everything as difficult as possible so that the investor loses money at every turn. The analysis is deep enough to help seasoned traders. While the charting functionality on the app may not be sophisticated enough for professionals, it is by no means unhelpful. Given the regulatory environment at 24Option, their success since 2010, and the support that they offer, there is no doubt that let-down former binary traders notwithstanding, 24Option is not a scam.

Established in 2010
Regulated by CySEC
Services for EU traders
Has won many awards
Open Account now!
Risk warning: Capital can be lost. Terms and conditions apply.
Risk warning: Capital can be lost. Terms and conditions apply.