The Power of MT4
To kick off this 24Option review, it's worth looking hard at the power of Metatrader4 – 24Option's downloadable software designed to make your trading life easier. The MT4 software is not exclusive to 24Option and is available from a range of brokers, but the 24Option trading platform is particularly well-suited to the MT4 interface. It offers a wide range of advantages to professional and casual alike, including advanced charting systems, real-time order executing and more.
24Option uses MT4 software to power its platform
Real-time charting systems
Simple order execution
Creation of bespoke technical indicators possible
One of MT4's primary benefits to the more seasoned trader, however, is the capacity it holds for customisation. Those who use the platform via 24Option will soon benefit from the power to craft their own bespoke technical indicators and enjoy unique trading insights. It's worth noting that downloading MT4 isn't a necessary part of the 24Option trading experience, and trading can be done through a web browser. But those who want to enjoy a sophisticated trading experience with detailed chart and information options will find downloading the software to be a great move as it allows for improved access to trading data.
Top 3 CFD Broker Comparison
of 29 CFD Broker
Pepperstone
of 29 CFD Broker
GMO Trading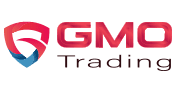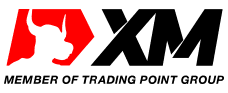 Technical Analysis
Those who trade on a regular basis know that the key to successful trading lies in how informed your decisions are. But in order to get to the point where informed decisions are the norm in your trading life, you'll first have to ensure that the tools you use are top-quality. With the 24Option MT4 platform at your disposal, this is a given. The platform comes with 30 technical indicators integrated as standard, and once you've downloaded and set up the system you can also add many other custom indicators developed by traders from all across the world.
Time, meanwhile, is a very important concept in trading. Not only can it impact your open positions, it's also a handy way of looking back at past performance to clarify your ideas about how your positions might perform in the future. The 24Option MT4 platform has nine different timeframe options available, so you can easily customise how far you want to zoom in on past performance data. If you want to see how a particular market, commodity or currency pair has performed over the last minute, for example, you can do that. And if you want to go as far back as one month, that's possible in MT4 too. With seven other intervals in between, gaining an accurate and detailed understanding of how your chosen market has behaved in the past is simple.
Device Compatibility
One of the distinct advantages of the Metatrader 4 platform is that it can be downloaded to almost any device. For those who wish to trade on the computer, the Metatrader 4 software can be downloaded to a whole host of operating systems including Windows, Mac and Linux. Using the computer to trade is common, as it allows the use of large screens for maximum data comparison options. However, using Metatrader 4 on mobile is also increasingly popular. The MT4 mobile platform still allows you to access handy features like interactive quote charts, full trading histories and some of the most commonly-used analytics features so you can still make informed trading decisions. The mobile version is available for both iOS and for Android, so it's accessible regardless of which of the major mobile operating systems you have.
24Option Meta Trader 4 can be downloaded to a range of operating systems including Windows and Mac
Mobile options available for iOS and Android
Can be downloaded free of charge
Finally, the 24Option trading platform is fully compatible with your wallet as it is free to download. And while there can still be charges incurred when you place a trade with 24 Option, the free software means that you can save more of the earnings you make once your trades are up and running.
Deposit Methods
The minimum deposit you'll be able to make varies based on the payment method you plan to use. If you're going to make a deposit via either electronic payment or credit card, for example, you'll need to deposit a total of £250 (or 250 Euros). Those who wish to use the wire transfer option will need to deposit at least £1,000 or 1,000 Euros in order to get started. It's worth noting that these are relatively high sums: other CFD traders on the market have been known to charge much less, such as competitor platform Cityindex which currently recommends a minimum deposit of just £100. Compared to other brokers on the market, though, 24Option has a truly vast range of compatible deposit methods available, so it's unlikely that you'll be left unable to find one that suits you.
Minimum deposit levels differ based on payment method
Major debit and credit cards can be used for deposits
Payment via online services like Skrill available
Wire Transfer also an option
Major credit and debit card methods such as Visa, Visa Electron and MasterCard are represented, as are online payment methods such as Skrill and Neteller. A range of lesser-known payment brands are also available to use, including Neosurf, Moneto, AstroPay and more. It is also possible to pay via wire transfer. Those who choose the final option can get the details they need from the 24Option customer service team.
Order Execution
When it comes to actually placing trades on the 24Option trading platform, the power of Metatrader 4 allows you to benefit from flexibility no matter what your trading tactics might be. The platform allows you to choose from a variety of execution modes, ranging from instant implementation to customised control over potential future trades. The simplest order format is the market order which is put into place as soon as it is made. This is easy to implement, while more complex orders for risk management and strategy maximisation are also possible.
Several execution modes available
Market orders for quick trading
Customisable pending trades for strategic future trades
Stop order and "Take Profit" functions both available
Stop orders are used for loss prevention (closing the trade when the loss reaches a certain pre-defined level, for example) while the "Take Profit" function makes it simple to close off the trade once you have reached a satisfying level of earnings. 24Option has also ensured that its trading platform allows you to plan trades which only take effect if your preferred future market conditions come into being. The pending order function, for example, means that you can stipulate under what conditions a trade will swing into action, which allows for bespoke trading strategies to be implemented.
The Algorithm's Power
Automation is a word on everyone's lips at the moment, and by offering the powerful Metatrader 4 platform to their customers 24Option has opened up a whole world of algorithmic trading offers. Over the long term, these could change the way you invest for good. That's because they address one of the key pain points that many traders come up against – the need to spend lots of time monitoring and analysing chart data. Some of the benefits of the platform include built-in automation, the ability to save time with Expert Advisor robotic trade execution, and a trading indicator system that allows automated market analysis.
With 24Option's Metatrader 4 offer, this function can now be replaced by automated alternatives. Robotic "Expert Advisors" (as they are known on the platform) can be programmed by you to behave in a highly specific way which matches your trading preferences. With this option, you still set the parameters for your trades but you don't have to implement them every time. And if you're looking for a function which carries out market analysis for you, the automated trading indicator system on the Metatrader 4 platform is great. By harnessing the power of the algorithm, you can leave your trade to run in the background safe in the knowledge that your Expert Advisor is acting in the way you have specified.
Making a Withdrawal
Once you've made the most of these technical tools, you may start to earn cash. At this point, you'll have to decide what to do with your earnings. One option is to keep the money inside the 24Option system so that you can reinvest it. Alternatively, the 24Option system makes it simple to withdraw your cash if that's what you'd prefer. A broker comparison shows that one of the major advantages of 24Option's withdrawal system is that they do not have a minimum withdrawal amount in place on any withdrawal transactions made by online payment methods Neteller and Skrill, or on credit cards.
However, it is worth noting that withdrawals made via wire transfer can incur fees of £80 in the UK (or 100 Euros). Another downside of 24Option's withdrawal process is that, depending on your account type, there are substantial fees levied on each withdrawal. For those customers who have a Diamond or Platinum 24Option subscription, each one is free of charge. Gold customers, meanwhile, will receive one free withdrawal each month. Everyone else, who will either have a Basic or a Silver subscription, will receive only one free withdrawal at the very start of the process and will have to pay on every subsequent withdrawal. The fees vary based on the withdrawal method. For a debit or credit card transaction or a Neteller request the fee is 3.5%, although for Skrill it is much lower at 2%.
Conclusion:
Our Verdict
With 24Option's platform on your side, trading really is a cinch. Metatrader4 comes with a range of powerful features that are designed to make the whole process simple. Features include the option for algorithm-based robotic trading designed to save you time as you trade as well as a range of execution options which can give you full control over your trades even if you're not physically present at your device. The system also comes with a variety of deposit options to help you get your cash loaded into the system. From classic methods such as credit or debit cards to more modern options like Skrill, you will be able to use a way that works for your needs no matter what your preferred payment method might be.
With the innovative system offered by 24Option MT4, you will be able to be download on Windows, Mac and Linux as well as both of the major mobile operating systems, guaranteeing a very high level of compatibility. While some of 24Option's specific rules (such as the relatively high deposit you will need to make in order to get started) may at first put you off, the disadvantages are largely outweighed by the advanced technical trading ability that 24Option can provide. In sum, 24Option's platform is a great way to make the most of the many diverse trading opportunities out there today.

Established in 2010
Regulated by CySEC
Services for EU traders
Has won many awards
Open Account now!
Risk warning: Capital can be lost. Terms and conditions apply.
Risk warning: Capital can be lost. Terms and conditions apply.