What Are Asset Allocation Models?
Asset allocation refers to the practice of dividing investment funds among different asset classes, such as bonds, stocks, commodities, currencies, real estate, mutual funds, cash and cash equivalents. The objective of asset allocation is risk diversification, as each of the mentioned asset classes has a different correlation to the others. In other words, when the bond market falls, stocks tend to outperform. Similarly, gold tends to rise in times of economic recessions, which usually sees the price of stocks falling. In theory, asset allocation strategies should take advantage of these correlations and reduce the investors' risks in times of changing market conditions.
Asset allocation models define the amount of the total portfolio invested into each asset class. The right asset allocation model depends on the investor's risk tolerance and income goals. Basically, an investor with a higher risk tolerance would look to place a larger amount of his portfolio into riskier asset classes such as stocks, while a risk-inverse investor would follow the opposite approach – he would invest a higher proportion of his funds into the more secure bond market for example.
In addition, each asset class can be further divided into sectors. For example, if the asset allocation model requires 30% of the total portfolio to be invested in stocks, it can be further diversified among large cap stocks, tech stocks, energy stocks etc.
Top 3 Stock Broker Comparison
of 9 Stock Broker
IG Stock
Dep. Protection
50,000 GBP
of 9 Stock Broker
Interactive Investor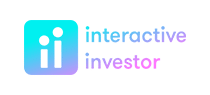 Custody fee
22.50 £ quaterly
Dep. Protection
50.000 GBP
Go to Broker
Risk warning: Capital can be lost. Terms and conditions apply.
of 9 Stock Broker
Calamatta Cuschieri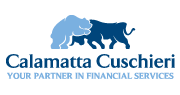 Go to Broker
Risk warning: Capital can be lost. Terms and conditions apply.
Main Types of Asset Allocation Models
There is no single asset allocation model that suits the needs of all investors. Each model is heavily influenced by the investors' risk tolerance and ultimate investment objective. An investor who is close to his retirement would have different investment objectives and go for different asset allocation strategies than a young and employed investor. The former one would likely want to preserve his investment capital by investing in more secure asset classes, and live on the proceeds of the investment. The latter one, on the other hand, would likely look for a more aggressive model that has the potential to increase his wealth, where short-term price fluctuations wouldn't be of major consideration.
An investor close to retirement would dedicate a larger portion of his total portfolio to investment-grade corporate and government bonds, which are less risky and have a smaller return compared to stocks for example. An investor who just finished the university and got a job doesn't depend on his investment for day-to-day expenses and is therefore more likely to be interested in wealth-growing models with a larger exposure to stocks and commodities.
In this regard, asset allocation models can be divided into models that have the main goal of capital preservation, models that are income-oriented, models that are growth-oriented and models that take a balanced approach between income and growth.
Capital Preservation Models
Asset allocation models that have the main purpose to preserve the initial capital are designed to reduce any risk of losing even a small percentage of the investment. Investor who choose this model of asset allocation usually pay a lot of attention to liquidity, as they expect to have access to their funds in the next 12 months. For this reason, capital-preserving models are heavily based on very liquid cash equivalents, such as US treasury bills, investment-grade commercial papers, municipal notes, repurchase agreements and other money market securities with a maturity of up to 12 months.
These types of securities can make up to 80% of the total portfolio in capital-preserving asset allocation models, so the portfolio manager has access to cash in a relatively short period of time. Naturally, less risk also carries a smaller profit potential, and the earned return in the case of this asset allocation model may have a tough time to keep pace with the current inflation rate. This means that investors have to take into account the projected purchasing power in real terms when considering a capital-preserving model.
The model of capital preservation works therefore best with investors who want to invest their funds in the short-term without the intention of large capital gains.
Income-Oriented Models
Income-oriented asset allocation models are designed to provide a steady flow of income with a relatively small risk of losing the principal. In order to achieve that, the income-oriented models primarily consist of bonds and other fixed income securities of large corporations, Real Estate Investment Trusts (REITs), and shares of highly-profitable companies with dividend payments. The mentioned securities are very liquid and can be sold in the market in a short period of time, which means that income-based models work fine with investors who want to have immediate access to their funds. While these models do protect the principal by investing in investment-grade securities, they also offer a steady flow of income generated by bond coupons and dividend payments. In addition, the growth-factor is added by placing a smaller amount of the total portfolio into the stock market which, while relatively riskier, generates one of the largest returns among all asset classes.
Considering the advantages of income-based models, which offer security, income and potential growth, the usual investor who invests in them is one that wants a steady flow of income combined with a relatively secure investing environment. Those include investors nearing the retirement and other risk-averse investors.
How to Select Reliable Stocks for an Income-Oriented Portfolio
When picking the shares for an income-oriented portfolio, investors and portfolio managers need to assess the stability and financial condition of the company. The primary goal here is to select high-quality companies that have a history of good financial standing and dividend payments. Larger companies usually carry less risk when compared to smaller ones, so one the primary considerations is the value of annual sales that the company generates. A strong financial condition also implies that the company has enough liquidity to meet its debts, which reduces the likelihood of a bankruptcy.
Income-oriented asset allocation strategies should be able to generate inflation-adjusted returns. To make sure that your portfolio invested in shares keeps pace with inflation, the company should have a strong history of earnings growth. If the company's earnings reports showed a steady increase in earnings, there is a high probability that it will continue to do so.
You also don't want to overpay for a share and thus reduce the potential of growing your income-based portfolio. To assess whether a share is overvalued relative to the company's earnings, we'll use the Price to Earnings ratio. We have listed below the most important numbers to follow based on Benjamin Graham's "Intelligent Investor".
Graham's Criteria for Income-Oriented Stock Selection
The size of the company – a larger company is considered more stable than a smaller one. Make sure that the company's value of annual sales is at least $470 million.
The company's financial condition – A strong financial condition implies that the company's current ratio (total current assets / total current liabilities) should be at least two. This will make sure that the risk of bankruptcy is reduced.
Stable history of earnings – Naturally, a company that reports losses should not be taken into account with income-oriented models. On the other side, a company that has reported positive earnings in the last 10 years has a larger chance to keep doing so in the future.
Dividend payments – To generate the income flow needed for income-oriented models, companies should have a history of dividend payments. Graham states that a company that has paid out dividends for the past twenty years will likely continue to do so.
Stocks should not be overvalued – To add to the growth-factor of income-oriented models, stocks should have a moderate P/E (Price to Earnings) ratio, which ensures that the stock has enough room to potentially increase in value. According to Graham, the stock's P/E ratio should not exceed 15.
Earnings growth – To include a share in an income-oriented portfolio, make sure that the company's net income per share has increased by at least one-third over the last 10 years.
Growth-Oriented Models
Unlike in the case of the income-oriented models, the growth-oriented models are designed instead to increase the investor's wealth in the long-term. This means that a steady flow of income is not of major consideration when building growth-oriented portfolios, as the investor has enough funds to cover his daily expenses. Growth-oriented portfolios put the largest emphasis on common stocks, as they have the largest profit potential. In fact, the total growth-oriented portfolio can be invested in the stock market. Having such a large exposure to the stock market means that growth-oriented portfolios tend to outperform all other models in bull markets, but can also lead to a significant loss in times when the stock market falls.
Unlike income-oriented portfolios, the investor may decide to invest a substantial amount of funds into young companies with volatile earnings and stock prices. As regular income is not the main objective of growth-oriented portfolios, the company doesn't have to pay out dividends. In addition, investors may look to invest a part of their portfolio into emerging economies, which are usually considered riskier than the US stock market but can also generate significant returns in times when the foreign economy is doing well.
Best Time to Rebalance Portfolios
Once an asset allocation model is chosen and the portfolio is built, the portfolio manager or investor can decide to rebalance portions of the portfolio and add different weights to certain asset classes. This can happen in times of changing market conditions, when some asset classes are expected to outperform the others. In addition, investors and portfolio managers may want to rebalance investments into certain sectors, such as switching between tech stocks and energy stocks, or between commercial papers and treasuries. Economic conditions constantly evolve and portfolios need therefore to be under regular surveillance in order to maximize the investor's objectives, whether it is capital preservation, income generation or wealth building.
Similarly, the investment objectives may also change with time which makes it again necessary to rebalance the portfolio. For example, if the investor is nearing retirement, the portfolio manager may suggest to completely change the asset allocation model from wealth-building to capital preservation or income-generation, depending on the circumstances.
The third reason a portfolio manager may decide to rebalance a portfolio is when certain asset classes appreciate substantially. This can lead to the decision to sell a part of this asset class and reinvest the proceeds into other parts of the portfolio, in order to align the portfolio with the investor's objectives again.
Conclusion:
Asset Allocation and Market Risk
The objective of asset allocation is to reduce risk by investing in a variety of asset classes which don't move in tandem with each other. However, recent evidence suggests that in times of severe market stress, large positive correlations can appear among the major asset classes. Still, by diversifying your portfolio, any negative effects should be overall minimized.
Diversification of investments will have a positive impact on the total portfolio as long as correlations in the financial markets hold. By investing in negatively and positively correlated asset classes, investors can benefit from the reduced risk – when certain asset classes depreciate in value, investments in other asset classes tend to appreciate, in vice versa.
In addition, the rising popularity and accessibility of commodities and ETFs as investment vehicles makes it possible to diversify among a larger number of asset classes and ultimately reduce the market risks even more.