Some Scams are Hard to Detect
One of the ways customers can be scammed is when brokers manipulate bid/ask spreads. Normally, the difference in spreads between individual brokers will be no more than two to three pips, but on scam websites, you will find spreads up around seven to eight pips. A pip is the smallest unit of measurement for a currency or trading instrument. It might not sound like very much, but it all adds up. Imagine if each time you make a trade, you have to cover a spread of seven pips instead of three.
An individual trader may make a few or even a few dozen trades a day. Now take that figure and multiply it by thousands of unsuspecting clients a day and it all starts to add up. Another potential scam that brokers may use is stop hunting. Brokers are aware of where clients have placed their stop-trade orders. Scamming brokers will sometimes artificially push prices towards those stops, causing the positions to close before putting the prices back up to normal market rates. Another popular online scam is signal-selling. Signal sellers take on clients and sell them a trading notification system for a regularly chargeable fee, which suggests and identifies what the seller considers to be favourable strategies and times to buy or sell. The client believes they are paying to access the signal seller's experience and insights. Some put out legitimate good trading advice, but often their advice is all but worthless.
Top 3 Forex Broker Comparison
of 22 Forex Broker
Plus500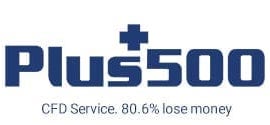 Currency pairs
61 Currencies
Trading size
Depends on underlying
of 22 Forex Broker
AvaTrade

Currency pairs
47 Currencies

Currency pairs
47 Currencies
Use Regulated Brokers
It can be difficult to identify a regulated broker from an unregulated one, however, those who are regulated are usually keen to let prospective clients know that they fall under the governance of a known regulator. Potential traders doing their own broker comparison should fairly quickly encounter the name AvaTrade. There are plenty of places online that you can view an AvaTrade review and most agree that this is a well-established company which is legitimate. You may, however, hear about AvaTrade scams from people who had trouble with the company. AvaTrade specialises in trading and investing in forex, bonds, commodities, CFDs and cryptocurrency.
The company started out as AvaFX in 2006. In 2009, they gained recognition from the Central Bank of Ireland and the company moved to the Irish Republic. The company was renamed AvaTrade in 2013. AvaTrade is based in Dublin, with additional offices in Italy, France, Spain, Australia, Japan, China, Mongolia, Nigeria, South Africa and Chile. AvaTrade reported that as of March 2018, it operates over 200,000 trading accounts worldwide, facilitating as many as two million trades monthly. Since AvaTrade is an Irish broker, it is regulated through the Central Bank of Ireland. Customers in the EU are able to defer to the Irish authority if they encounter a problem with AvaTrade, making it a safe and reliable provider.
A Physical Office
Few brokers maintain a physical company office location that can actually be visited, however AvaTrade is one of the few, with a head office in Dublin. While trading online does not require any direct person-to-person contact between the client and provider, it is reassuring for customers that the company has a physical registered business address and helps in providing reassurance when seeing the inevitable reports of AvaTrade scams circulating on the internet. Having a physical office means the company has a workplace for its employees, with whom customers may become acquainted.
The fact that the company operates an office in Dublin means it is possible to ask for a meeting in person with one of their staff to discuss your trading requirements. This is a level of service that is practically unheard of in the sector, putting AvaTrade near the top of the pile when it comes to customer service and goes a long way to laying rumours of AvaTrade scams to rest. This is particularly true in light of the trading classes offered at the Dublin office, in addition to all the educational resources available online. As of 2018, the AvaTrade office in Dublin is the only one operating, however, it is possible that in the coming years the company may open more offices in other cities.
Is AvaTrade a Scam?
As with practically every business that has a presence online, there are reports of AvaTrade complaints from current and former customers. There are many reasons that such complaints may arise, but it is safe to say that the majority arise from miscommunication, customers not understanding what they are doing, having unreasonable expectations or a combination of these factors. It is safe to say that AvaTrade is not an online scam site in any way, it is as legitimate a provider you are ever likely to encounter and reports of AvaTrade not paying have little merit.
For starters, companies which are regulated by EU financial regulators are unlikely to be able to get away with shady dealings, and AvaTrade is under the governance of the Central Bank of Ireland as well as being registered with the Spanish regulator, Comisión Nacional del Mercado de Valores. In addition to regulatory oversight, a look at the trading software in action reveals that AvaTrade offers highly competitive spreads and they do not charge commission on trades. In general, traders who clearly know what they are doing report positive feedback about this operator, many of them lauding how the lack of commission saves them money, in the cases of some high-volume traders, these savings can be considerable.
Top Features
One feature of AvaTrade that is very highly regarded among customers is the level of leverage made available. It can be as high as 400:1, and while using such high levels of leverage carries considerable risk, experienced traders will appreciate how this can be used as an advantage. With this much leverage, it is possible to invest up to 400 times more than you have deposited. Since the minimum deposit is $100, the leverage offered means that with this minimum amount, you could trade with up to $40,000. There are other features that make AvaTrade attractive, such as the fact that they do not charge any commission, meaning the only cost to the client is the spread levels on trades. Another attractive feature is the tight spreads offered by AvaTrade.
Spreads are determined by the broker who takes guidance from the wider market, and over time, spreads tend to remain constant. On MetaTrader 4, the platform favoured by most brokers, including AvaTrade, the minimum spread is 0.3 pips on forex instruments, the same as on AvaTrade's own platform, AvaOptions. As of May 2018, AvaTrade offers trading on Bitcoin, Litecoin and Ethereum. Other altcoins including Ripple, Bitcoin Cash and Dash have been available in the past, so it is possible they may return in the future.
Bonuses on Offer
AvaTrade, like many others striving to be the best forex broker, offers bonus promotions. In particular, they favour an initial deposit bonus of 40% for new customers funding their accounts for the first time. This seems very attractive until you take a closer look at the terms and conditions. There is a trading volume requirement that must be met in order for the bonus funds to be withdrawn. The company says that the bonus is credited into the customer's trading account once the initial deposit and the identification process has been completed, which involved sending in copies of two forms of ID. To withdraw the bonus, however, you must trade 10,000 units of currency for every single unit of currency of the bonus within six months.
This means that to be able to withdraw your 40% bonus of $40 on a minimum deposit of $100, you have to trade $400,000 in six months. This is an absurd amount and it is hard to see how such a level is achievable. If you fail to reach the trading volume for your total bonus in the six-month timeframe, the bonus is cancelled and removed from your account. This is an approach that might create AvaTrade complaints from customers who thought they would just be handed a bonus simply for depositing. When we put in a deposit, no bonus was automatically credited, so we contacted customer service and the representative credited our account with a bonus for the full amount.
Support
AvaTrade operates a help desk with dedicated customer support available from account managers. It also offers free training resources on its website and through a program called MetaEditor 4. AvaTrade offers support to beginner traders through their customer service team, who are on hand to advise new clients on how to get started trading. The support team claims to be available 24 hours, five days a week, however there were times when we found the online chat was unmanned during the week and we were only able to leave a message and have them contact us back. Customer service is available in more than 12 languages.
AvaTrade claims to be a subsidiary of a company with a market cap of close to $17 billion. It is unusual for a forex broker to be part of a group claiming such a large asset base and adds to the level of security and trust users may have in the company. The firm is registered in Ireland and Spain, meaning AvaTrade is subject to EU financial governance and regulations. The EU rules are strict and subject registered companies to required standards on server security and data encryption methods. To achieve compliance, AvaTrade says it maintains a team of IT specialists tasked with keeping the systems updated with all the appropriate security measures.
Conclusion:
The Bottom Line on AvaTrade
While we have found no evidence of AvaTrade scams, there are numerous examples of AvaTrade complaints regarding slow turnaround times. When we withdrew funds, it took over a week for the funds to be returned to our PayPal account, but there are reports from users that the turnaround time during the bull run on cryptocurrencies from December 2017 to January 2018 was several weeks. Some customers reported waiting up to a month for their withdrawals to arrive in their accounts. They reported contacting customer services and AvaTrade offered apologies and excuses saying that they have a backlog of work to catch up on due to a high volume of new trading accounts. It doesn't really matter what the reason for the delay is, a reputable company such as this should be able to put measures in place, so customers are not left waiting to access their funds.
Clients who are left waiting for long periods are only going to become increasingly more annoyed and disenchanted with the company, resulting in them considering not using AvaTrade again. There have also been reports of the entire trading system being offline for several days, particularly over the weekend. During our tests, we experienced the trading system being offline for three days straight. When contacted, AvaTrade either blamed technology glitches, or failed to provide any explanation. Such a response is not acceptable when there are other major players out there willing to take over AvaTrade's dissatisfied customers.

CFD instruments & Assets
Regulated in every countries it operates.
Decentralized for a better service
Easy copying of experienced traders
Open Account now!
Risk warning: Capital can be lost. Terms and conditions apply.
Risk warning: Capital can be lost. Terms and conditions apply.