What does buying stocks options exactly mean?
Options are basically contracts between two parties. Within a specific period of time, the option buyer purchases the right to buy or sell a security at a price that has already been decided from or to the option seller. In simpler terms, it is a way of gaining access to the market without coming under any risk of buying and selling stocks. Options are trading instruments and are meant for individuals who prefer not to invest comprehensively in stocks. The price of an option is essentially associated with the price of the underlying stock. Rather than owning the shares completely, you make a well-thought-out bet on the future of the stock's price within the time period that is mentioned by the option. The best part about options is that:
In case you bet incorrectly, all you have to do is let your options expire.
You have the freedom to choose whether you want to exercise your options or not.
Although you can lose the initial cost of the options, you can steer clear from the extravagant losses that would otherwise follow if you had paid the full price of the stock.
Options are a more cost-effective way to control a larger portion in a stock without taking ownership of its shares. This is because trading with options is carried out at a much lower price than the underlying share price.
Top 3 Stock Broker Comparison
of 9 Stock Broker
IG Stock
Dep. Protection
50,000 GBP
of 9 Stock Broker
Interactive Investor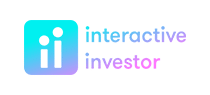 Custody fee
22.50 £ quaterly
Dep. Protection
50.000 GBP
Go to Broker
Risk warning: Capital can be lost. Terms and conditions apply.
of 9 Stock Broker
Calamatta Cuschieri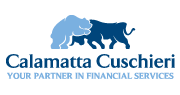 Go to Broker
Risk warning: Capital can be lost. Terms and conditions apply.
Various types of options
When options are used strategically, you lessen risk and still maintain the potential for securing huge profits at a fraction of the cost of buying options vs stock. To do this, you need to first understand the various types of buying options available. With options, you gain the advantage to practice in an extensive array of strategies with limited or unlimited risk/profit potential and come up with hedging and speculative trading opportunities for yourself. Typically speaking, there are two kinds of options: call and put options. All of the other options are then constructed on these main classifications.
A call option refers to an option wherein you can buy an underlying stock on or before its expiration date.
A put option refers to an option wherein you can sell an underlying stock either on or prior to its expiration date.
When you buy a call option, you need to pay a specific amount of premium to the seller. This grants you the right to purchase the underlying stock at a specified price, called the strike price. Buying a put option reveals that you are bearish about the market and have hopes that the underlying stock's price may reduce. In this case, if you want to make a profit, the price of the stock needs to have gone down from the strike price of the put option you previously bought either before or at the time of expiration.
Ways to buy options
There are three ways of buying options:
First method: Exercise your option before it reaches the expiration date.
Second method: Hold until maturity. Just before the expiration date, exercise the option at the strike price.
Third method: Do not trade the option. The contract meets its end.
Investors should hold until maturity in the following scenario. When buying a call option at a strike price of £25 with the stock's market price going up continuously, moving all the way to £35 at the end of the contract period, you can exercise your call option at the strike price of £25. This proves profitable for you as you gain £10 per share. In another scenario, you can trade before the expiration date. Say you purchase the same call option with a strike price of £25. The price of the underlying stock goes back and forth. After a few weeks, the stock goes up to £31, and you are sure it won't go higher. In this case, go for the call option instantly at the strike price of £25. This leaves you with a profit of £6. In a third scenario, wait until the contract expires. You purchase the same call option at a strike price of £25. The underlying stock price is stagnant or reduces. In this situation, don't do anything and let the option expire. You're left with no profit, but you also limit your losses to the premium you paid for the commission and option.
The basics of buying options
Before dealing with various kind of buying options, you need to understand the buying options guide carefully. This gives you a better idea of how to deal with the types and ways of buying options. Strike price refers to the price at which the underlying stock can be bought or sold according to the contract. It is usually known as exercise. Other than this, option premium holds vital importance as well. The options themselves do not come with any underlying value. As a result, the option premium refers to the price you need to pay if you want to purchase an option. Usually, the premium is fixed after taking various factors into account. This includes the underlying stock price, days until the options' expiration and unpredictability of the market. Besides this:
Expiration date denotes the last date on which the options holder can rightfully buy or sell the options they are holding.
Underlying asset refers to stocks, currency, commodities futures and indexes. The price of the option originates from its underlying asset. In this case, that is usually the stock.
The option of stock gives the individual a right to buy or sell the stock at a certain price and date to the holder. All in all, when dealing with stock and forming trading strategies when it comes to buying options vs stocks, it all revolves around the underlying asset or stocks.
Options trading strategies
Any broker comparison review can let you in on the extensive variety of options trading strategies. Here are some of the most common ones:
Short calls and puts: You are taking the writing side of the trade. You sell a call option on an asset that you presently own. If the price of the asset does not go above the strike price of the option you have sold, you can keep the minimum for you as profit.
Long calls and puts: This strategy revolves around purchasing an option. You can make a profit if the underlying market rises above or below the strike price by more than your premium. The cost of the premium is the maximum loss you can make from a trade.
Spreads: This strategy involves buying and selling options all at once.
Straddle: This revolves around simultaneously buying both a put and call option on the same market with the same price and expiry. You can profit from volatility in a big way. It doesn't matter whether the underlying market moves upwards or downwards. However, if there is no volatility, you are most likely going to lose your premium.
Strangle: This strategy includes buying a call with a slightly higher strike price than the put. You'll require a larger price move to profit. However, it is going to usually pay less to open the trade. This is because this option is bought when you are out of money.
Risks that revolve around options
It's important to understand the risks involved in buying options before getting started. Since you can examine and comprehend the risks involved, you can minimise individual risks (the Greeks) to a great degree. Some of these risks include the following:
Delta refers to the degree of an option's price moves for every point in the underlying market.
Rho shows you how much an option's price moves during the times when there are fluctuations in interest rates.
Gamma refers to the extent to which an option's delta moves for every point of movement in the underlying market.
Vega shows you an option's time decay risk or how much its price reduces over time.
Theta showcases an option's time decay risk or the extent to which price declines over time.
Delta is another way of understanding directional risk since it takes into account how movement in the underlying market can affect the price of your option. Gamma highlights whether the directional risk can increase should the underlying market move. An option with a vega or two will move two points whenever its underlying market's implied volatility changes by 1%. An option with a high theta will promptly depreciate in value as it draws closer to its expiration date. In the case of rho, it can have a favourable or unfavourable effect. Whether it has a positive or negative impact depends on whether the price of the option will enhance when rates go up or down.
Should you go in for the spread and butterfly strategy?
Spreads is another buying option strategy that is used by a majority of investors and traders. In this case, you buy and sell options simultaneously. Take for instance in a call spread, you buy one call option while at the same time sell another with a higher strike price. While selling the second option minimises your initial outlay, the difference between the two strike prices is your maximum profit. You should go in for this strategy only when you are well versed in buying and selling options in an all-encompassing way. Besides the spreads strategy, there is also the butterfly trading strategy, which is a limited-risk strategy with the following features:
You trade multiple options puts or calls with three different strikes at a pre-fixed ratio of short and long positions.
When volatility is low, it helps you earn profits without outing yourself unduly at risk.
You can further divide the butterfly options trading strategy into the iron butterfly, condor and iron condor.
Understanding the many different trading strategies when it comes to buying options will help you gain the experience you need to move up the ladder and take more calculated risks. It will also quickly reveal to you which trading strategy suits your investment style more closely.
Conclusion:
Conclusion
Prior to getting into this world of buying options, you need to get a precise and definite idea of the different terms, situations and strategies of the trade. You also need to know that all options come with a value that is set only for a certain period of time. After all, each and every option expires at some stage in the future. If you know that a share has an opportunity to rise by 25% over six months, you are safe, but if the stock does not begin to rise as the days go by, the chances that it can reach the desired percentage decrease, and with that, so does the value of the option. Options are the ideal way to open the door to bigger investment opportunities. This is because it does not risk large amounts of money openly. You need to keep in mind, however, that trading options work in favour of sophisticated investors only. If you are a fairly new trader, it is advised that you seek guidance from a professional and get comfortable with the basics before testing this kind of trading.