What is candlestick trading? A history
Over 100 years before Western nations developed bar graphs and point-and-figure graphs, a Japanese rice trader developed candlestick charts. In the 1700s, a man named Munehisa Homma found that the market is influenced by other factors aside from the law of supply and demand. One particular factor, according to Homma, is the emotions of traders and how emotions affect the prices of rice. Because of this observation, Homma developed a candlestick chart that shows the emotions of traders and the effects on price movements. These different movements are represented by different colours.
Today, Homma's invention is being used by professional traders in the currency, stock and commodities market so that they can make informed trading decisions. What candlestick trading is particularly useful for is that it shows regularly occurring patterns. These patterns can help in making a prediction as to where prices are going to go. According to major broker comparison sites, most platforms have candlestick charts. In fact, this kind of chart can be seen right from the main window when you open your trading platform.
You will need to learn about its components and the different patterns you will encounter while using it. However, you must keep in mind that knowing how to read what the candles convey is the most important lesson of all. With this kind of knowledge, you'll be able to see if there is a looming reversal of the current trend whether you recognise a particular pattern or not.
Top 3 Forex Broker Comparison
of 29 Forex Broker
Pepperstone
Currency pairs
70 Currencies
of 29 Forex Broker
GMO Trading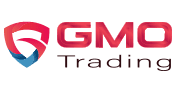 Currency pairs
60 Currencies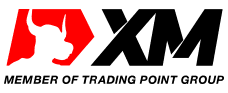 Currency pairs
55 Currencies
Components and comparisons
Your daily candlestick chart looks like a combination of a bar graph and a line graph. It shows the market's close price, low price, open and high price for the day. If you are looking at a candlestick chart at the moment, you will see that these candlesticks have wide parts also referred to as the real body. This part shows you the range of open and close prices for the day. When the real body is filled with a solid colour or is black, it means that the close price is lower as compared to the open price. If it is not filled or is empty, the open price is lower than the close price. Colours can change depending on the platform. In some platforms, the black candle or the down candle can be red, while the up candles are usually not filled or white but in a vibrant green.
You will also see shadows below the candle. These shadows are referred to as "wicks" by traders. These shadows represent the low and high prices of the day. If you are seeing a short shadow on a down candle, it means that when the trading day opened, the value of the asset was quite high. A short upper shadow on a good day or an up day indicates that the closing price was near the high price.
A very visual price movement indicator
The relationship of the highs and lows during opening and closing times determines what the chart looks like. This means that while you are using this chart, you will see some short real bodies and some long in either black or white or red or green. Shadows or wicks can also be long or short.
You can see from this example that a candlestick chart behaves like a bar graph. It also shows the same information as a bar graph would but just through a different presentation. Unlike bar graphs, candlestick charts are more visual and colourful. The price bars are also thicker and visually better at indicating the open prices and close prices.
For new traders, candlestick charts often look random, but once you use them on a daily basis, you will start seeing regularly occurring patterns. It is important to remember that candlesticks are dictated by the up and down movements of an asset's price. Patterns shown by this chart are divided into two categories: bullish and bearish. Bearish patterns indicate a price fall, while bullish ones indicate a rise. Although this sounds rather simple based on the definition provided, these patterns do not guarantee success. The candlesticks only show tendencies.
Different patterns that every trader must know about
To learn everything you need to know about candlestick trading, you must study the patterns that you would come across while using this chart. There are a number of candlestick patterns for day trading for you to learn. These include the bearish engulfing pattern and its opposite, the bullish engulfing pattern, bearish and bullish harami and the bearish and bullish harami cross, bearish evening star, and bullish and bearish rising three. These patterns are explained thoroughly below, but it is important to master these by reading more about them and their implications. It is also important to keep in mind that these are not the only patterns in candlestick charts – there are others that are more complicated. Some of the most powerful patterns in candlestick charts include the three line strike, two black gapping, three black crows, the evening star, and the abandoned baby.
What does it mean when a pattern is bearish, and how does it differ from a bullish pattern? To have a clearer understanding of these two terms, it is beneficial to define them without the word "pattern". Investors who think that the price of a stock will increase are described as bullish, while investors who are bearish believe that the price of a stock will decline over time. This means that your candlestick chart will be working the way that Homma intended – to display the emotions of buyers and sellers.  Basic patterns explained
Bearish engulfing pattern – this pattern happens during an uptrend. It's represented by a long black real body that looks like it's engulfing a small white real body. Once you see this, you can safely conclude that sellers of a particular asset are back in control. This translates to lower prices.
Bullish engulfing pattern – this pattern appears when buyers are taking control of the market, and means that prices can spike due to the demand for the asset. The pattern will show a long white body towering over a small black body.
Bearish harami – this pattern shows a large white body and a small black one where the latter can easily fit in the former. In Japanese, harami means pregnant. If you come across this trend, it means that there is heavy buying the day before and a deterioration in terms of prices the next day. A bearish harami with a cross implies the same market trend.
Bullish harami – this is reverse of the bearish harami, and means that there's a prevailing downtrend or a bearish mood. A bullish harami cross implies the same market trend.
Bearish evening star – a white or green candlestick followed by a short one to form a star is a bearish evening star. This means that the market is experiencing a prevailing uptrend.
Bullish rising three – a long white day followed by another long white day on the fifth day. Its reverse, the bearish rising three, indicates a downward movement.
Powerful patterns to remember
Basic patterns are important, but some patterns are more reliable than others because they perform very well in predicting price direction. In fact, they are so sensitive that they can even predict price momentum. However, they have their limits, and their potency tends to decrease fast.
Evening star reversal pattern – the evening star reversal pattern predicts a downtrend or a decline in prices with a 72% accuracy rate.
The bullish abandoned baby – an abandoned baby has a 70% accuracy rate based on Thomas Bulkowski's book Encyclopedia of Candlestick Charts. If you see this pattern, it means that a reversal of the current trend is likely to happen. It is characterised by a black candlestick and a long white one with a doji in between them. The doji in this case is lower than the two candlesticks.
Three black crows – three large black bars going lower and lower as the days pass indicate a broader-scale downtrend. It has a 78% accuracy rate.
Three line strike – the three line strike is a reversal pattern indicating higher prices as a possible direction. Its accuracy is at 84%.
Two black gapping – if you see two black candlesticks with a huge gap after an uptrend, you can safely predict that a decline in prices will continue. The accuracy rate of this pattern is 68%.
It's all about emotions
It is imperative to remember that candlestick charts display investor emotions about an asset and do not offer 100% accuracy despite the high accuracy rates shown by some recurring patterns. If certain investors feel that an asset's price will rise, the candlestick chart will show this based on the moves that these investors make. Your candlestick chart will help you determine the emotions surrounding an asset and predict where prices are headed. Remember that you are only looking at what the market is thinking though and that it can change at any time. Aside from the patterns previously mentioned, it is also a good idea to learn about island reversal patterns, hook reversals and the kicker pattern.
Candlestick charts are very useful because they are quite robust. Once you master reading this chart, you will be able to make a trading decision just by looking at the patterns on your screen. However, like other tools used by traders, candlestick patterns for day trading only give you an insight on market psychology and can sometimes show false signals. To ensure that your candlestick chart works for you, you will need to pair it with other types of technical analysis just to verify your chart's data. It is also advisable to take a look at other indicators and signals.
Conclusion:
Conclusion
Although everything you need to know about candlestick trading has been discussed in this article, it is still imperative to study how this particular chart is used and what each pattern means. Although reading about it is already a good start, you need to practice using it. The most fundamental thing to learn about is the components of this chart. You can get yourself used to the chart by taking advantage of the demo account provided by your broker and practice from there. Malcolm Gladwell wrote that the sweet spot for perfecting a skill is 10,000 hours of practice. While you can practice for a week or so, you will be able to practice better on the platform when you are trading live. However, you should do this with caution as there are risks involved in trading in any market. You can also opt to read another candlestick trading guide to improve your knowledge about this trading tool. This will not only add to your current knowledge of candlestick trading but will also significantly improve your trading strategies.