Read around before you start trading
When picking your CFD broker, it is worth looking at a broker comparison to see what is out there. As well as checking up on the best commissions, fees and charges, you can also find out what everyone else is saying about them. After all, not all brokers will be offering the same thing, and when you are trying to hone your CFD trading strategy, you want to be able to execute it almost exactly as you envision it. To do this, you need to be able to figure out in advance exactly what you are after. Do you plan to be a passive trader? Maybe you are someone who will pore over every tiny detail in order to get the best results? Either way, the surer you are about your intentions, the easier it is to find a broker that will suit what you are after. If you end up with a broker that cannot implement everything you had in mind, it can be a bit of a waste of time. Equally, if they have a lot of fancy things that you will never use, it is not worth considering these either. Broker review sites can be so useful, especially ones that bring in the thoughts of other users, to help you get a clearer overview of what they are really like.
Top 3 CFD Broker Comparison
of 29 CFD Broker
Pepperstone
of 29 CFD Broker
GMO Trading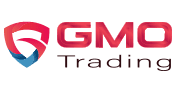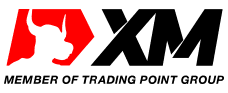 See what technology is out there
One of the most exciting aspects about many of these brokers is how much they have invested in their own technological development to stay ahead of the curve. This is great news as it means that all of them will be aiming to be the first to deliver a new tool or piece of platform development that can really enhance your trading potential. There really are a large number of tools to consider when investigating new CFD trading strategies. With guaranteed stop loss, for example, you can set how much of your funds you are willing to lose in order to ride out some market movement – if you come back after a day away without checking it, you will not have lost all your funds.
Find the tools which help you make the best gains
Look for brokers who are clear about what they offer
See what others are saying about the best tools
Keep an eye on the latest developments to see what is out there
Equally, it means that if you think that it is not worth exiting a market straightaway just because of a bit of a slide down in value, and you are confident of the recovery, you will be able to give it a chance to recover. These aspects may seem basic, but these particular CFD trading tips can really enhance your returns by utilising what they make available.
Discover what tech can help your trading strategy
This is a rapidly developing sector that primarily runs on good technology, so your CFD trading should be backed by this. This is why it exists in the first place, and why we no longer use pens, paper and phone calls to trade the majority of our assets. Other exciting new tools offered by some brokers include the chance to cancel deals within a certain period in case you make a move and immediately a big piece of market news emerges. It can be awful when poor timing by a matter of minutes can seriously affect things to the point where all the value in a deal has gone, and being able to recall it is really helpful. Similarly, some brokers will give you the chance to freeze the price on something for a short period while you see what happens in the next few minutes and figure out which way the market is turning. Not every market move will work out in the same way, and the little touches like this can really help you to know if it is a good idea to trade with it or not. These aspects are the ones that can elevate some brokers above others, and they are worth looking out for.
Look for what shortcuts can help you out
CFD trading is a bit of a minefield if you do not know where to begin. Some work more like social channels that offer trading, so you can see the people who have made the biggest and best trades over a day, a week, or a month and find out about the latest strategies. Some will then allow you to simply copy these strategies and implement them how you wish. You may choose to imitate them directly, or just borrow some of the best aspects that you believe will help to drive your returns. Not every aspect of trading has to be kept secret, and the prevalence of online and data sharing habits means that it is now a lot easier to find out new things and learn from the best without it feeling too exclusive. This is why CFDs in general seem to have proliferated – it no longer just seems like a virtue of investment bankers far away, and is something that anyone with spare capital and some idea about the market can get involved with right away.
Consider copy trading as a place to begin
Find out what others are doing for their strategies
Research on the latest trading habits of popular traders
Discover what the brokers are promoting as their exciting new tools
When it starts becoming more open, the brokers facilitate it in this way, and some of them pride themselves on their transparency above everything else.
See what research has been done on the subject
Many brokers have now decided to compete in what they can offer from a research and education perspective. Not content with fighting it out for custom over the best technology and platforms, plenty of them will aim to deliver a CFD trading guide that can help turn novices into confident investors in a relatively short space of time. While not all of them will do this, a significant number have introduced seminars, webinars and an academy structure to allow you to progress from lesson to lesson. If you are wondering why they would go to such lengths to help traders, remember that the majority make money from every trade that you make, though some only make it when you profit. This means that they have a vested interest in giving you CFD trading tips and everything else they offer on their platform, and some of these education series have won awards, which shows how valued they have become. This aspect usually includes a whole heap of up-to-date market information, and ways to watch others trading on the site. One other really useful thing to bear in mind is that most of these brokers will offer what are called demo accounts, which will let you try it all out for free with virtual funds.
Find out what algorithms can guide your analytics
When working with CFDs, you do not have to be around all the time for it to work, and many traders will not be able to do so anyway. Rather than this being an obstacle that gets in the way of trading how you want, it can in fact be used to your advantage. Enlist some of the tools that they have available, set it up on a platform with your preferred strategies and watch it work itself out. Some algorithmic trading is at the very latest point of technological development, and is used by some of the best in the business. The democratic feel behind it means that anyone can use these tools to the same effect, and nobody is excluded once they have an idea of how they work. If you have some ideas in mind for the day, and know that some financial results are due to be released, or you want to leverage a volatile market, then you can set up everything and head out for the day, safe in the knowledge that you are still trading within the parameters that you set up. When you know that there is only one of a few outcomes, it can take away the stress of trading, and you do not need to check the news every five minutes.
Work with lots of different assets
One exciting aspect of CFDs is that you can choose to do something completely different with each of your asset types. While you may choose to sell short on some forex CFDs, you can also enable overnight holds on some big stocks, so you can hold the position to see how things work out. This degree of flexibility means that there is so much more to be done with trading now. There is no need to wait to see how things develop if you do not want to, while there is also the option to see how the market moves. The idea that you can go long with some aspects and short with others also allows you to diversify your portfolio more specifically, so you can ensure that you are less exposed in case something goes wrong that you had not taken into account. As with all investing, it is impossible to see the future, and anything can happen, but by introducing a range of trades with your CFDs, you can make yourself well covered regardless of the overall result. This is how you can stay happy even if what you regarded as a sure thing does not pay off.
Conclusion:
In conclusion
Using these CFD trading tips, and with an increased understanding of the underlying CFD trading strategies, you should now be ready to utlilise them to their full potential. As trading goes, CFDs are one of the most exciting types out there as they offer so much potential to do different things. There are very few people who are likely to do exactly the same trades side by side, and this is what makes it so interesting. If one day goes badly, you can simply switch it up the day after, and introduce new tactics and strategies to try to elicit some better results. With many brokers offering a great selection of updated information, charts, key indicators and tools to help spot the right patterns, it is always possible to improve on the results of the previous week. This kind of mechanism make you feel like there is always more to achieve, so whatever your aims are, you can learn as you go and find new ways to get returns from the market, while always feeling in control of the situation.