Are you a good fit to learn to day trade penny stocks?
While a lot of people think that day trading with penny stocks is easy, if you haven't put in the groundwork and set up a strong foundation for yourself, you will be fighting a losing battle. Very often new day traders will throw themselves into penny stocks with wild abandon and will soon see their enthusiasm dry up and turn into despair because they have not taken the time to adequately educate themselves on the subject matter at hand. Luckily, this day trading with penny stocks guide will show you how to do it right, so you can maximise your earnings while minimising your losses as best as possible.
Different types of trading and different types of assets classes will suit different types of people. Some parties will have a temperament better suited to day trading with penny stocks, while more patient types prefer to take a long term view of things and play the long game. Others will prefer to deal with globally established companies, whereas others prefer looking for the hidden gems in the penny stock world. Decide for yourself and according to your temperament and amount of capital which stocks would be more suited to you.
Top 3 Stock Broker Comparison
of 9 Stock Broker
IG Stock
Dep. Protection
50,000 GBP
of 9 Stock Broker
Interactive Investor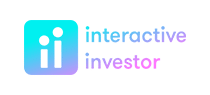 Custody fee
22.50 £ quaterly
Dep. Protection
50.000 GBP
Go to Broker
Risk warning: Capital can be lost. Terms and conditions apply.
of 9 Stock Broker
Calamatta Cuschieri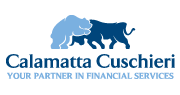 Go to Broker
Risk warning: Capital can be lost. Terms and conditions apply.
Don't want to Deal with Extreme Risk?
While there are a lot of great aspects when it comes to penny stocks, they will not be suitable for every person. There is the potential to turn relatively small amounts of cash into significant sums in a short space of time, but the inverse is also true – you can just as quickly see your funds disappear in the blink of an eye.
This is why a lot of people don't want to deal with these extreme risks, because the rewards for them do not cancel out the risk of significant loss. They prefer to have a more steady and consistent, albeit lower rate of return while risk is kept contained. You need to have a good sit down with yourself and decide if this is something for you. If it isn't, then have no hesitation and go try pursuing some other form of trading that is better suited to your skillset and temperament. A lot of the time those considering day trading penny stocks will decide to walk away because there will be some significant losses along the way, no matter how good of a trader you may be. The main reason a lot of people waste their funds when trading penny stocks is because they are buying at the wrong prices and choosing the wrong stocks. There are steps that can be taken to avoid this.
How to day trade penny stocks: Considering Risk
Penny stocks in themselves are a lot riskier than trading the stocks of established companies. You have a lot more information available to you regarding established companies thanks to annual reports and news stories. You can trawl through their financial statements and research their team in-depth to see if the stock is a good fit for you. You will also in most cases have a decent history of stock performance which you can analyse to help you make a better decision as to what price level you should be looking at to enter into a position and exit it. When you are trading penny stocks, only use funds that you can afford to lose.
Similar to gambling, you don't want to put your rent money or your mortgage money into risky investments. While the potential payoffs are significant, you are the risks are equally as high. You also should only get involved when you have completed adequate study of the markets and you are emotionally able to deal with the potentially high levels of volatility. To start off your path of education regarding penny stocks, you should get under the wing of someone who has a lot of experience in the industry and who has achieved significant success. This will allow you to learn from their experiences, speeding up the learning process and finding out what areas to focus on and what mistakes to avoid.
Beware of the lucky lottery ticket hunt
There are some phonies out there who claim to have achieved massive success trading penny stocks, but when in actual fact they have not. This is why you need to complete a thorough betting process of these people before you expose yourself to their teachings. Some of these educators will stand above the rest. They are not the ones who usually talk about their expensive cars and private jets and promise you the high life. Generally, these types are to be avoided. If it sounds too good to be true, it usually is.
A lot of people get overawed with the promise of financial freedom and happiness with an investment of just a few hundred dollars that they tend to let their defences drop and start to believe some of this hype.  This is how binary options scams became so popular for a number of years. They promised that they had developed comprehensive algorithms which did all of the trading for you and was guaranteed to generate a certain return on your investment. Don't just take a lottery ticket approach to penny stocks, you can make decent returns if you do some research, have some guts and put in the hard yards.
Practice your trading first
One of the best ways to avoid making costly errors when first starting off trading penny stocks is by taking advantage of demo or virtual accounts offered by many leading trading platforms. You are given a cache of virtual cash when you set up one of these accounts and you can trade on the markets as you normally would, minus using real money. This will allow you to implement the strategies you have been learning, making tweaks and changes along the way depending on your performance. If it is your first time trading, you will be able to get comfortable using a trading platform.
There is not much better when learning how to trade penny stocks than hopping on a virtual account. You will be able to sharpen up your trading skills without any of the risks. Even a lot of experienced traders hop onto demo accounts now and then when testing out new approaches. The only thing really that differentiates demo accounts form real money accounts is the emotion that is involved in the decision making process. When real money is on the line, people tend to get more emotional and nervous, often making rash decisions rather than focusing on their plan. As a beginner to trading penny stocks, you should do this for at least a couple of months. When you start trading with real money, you won't always be thrown off-guard when you are faced with a unique situation.
Choosing your niche
Generally, as with most types of trading when you are just  starting off, you will want to narrow down your focus to a particular industry or type of business. This allows you to get comfortable with creating a plan of action and executing on it. If you are dealing with the same types of companies, you will start to notice patterns and trends emerging which you can then take advantage of. Some new traders simply follow whatever the hottest trend may be at a given moment in time.
The main issue here is that usually by the time people realise that something is a hot area, everyone else knows about it and the profit potential has been massively eroded and the market is crowded. When a hot industry turns cold, you don't want to be anywhere near a position related to this area, because it is going to sink like an anchor. Usually a good approach to follow is to deal with companies and industries that you know a decent amount about. Warren Buffet, perhaps the best investor of all time never invested in something he didn't understand and this is a good rule for most traders.
Finding profitable investments
When you are looking for potential investments, you need to have a source that is going to provide you with valuable information. You will want to use as many credible sources as possible when looking for information which will help you select potentially profitable penny stock investments. You should never entirely put all of your trust in just one source. You should simply use the information gathered via these sources to have a watch list of potential companies for you to invest in. Then you can conduct your own analysis, using principles that you have gathered from your training and experience trading on the demo account.
You will then be able to conduct your trades with confidence and subsequently be able to take full responsibility for how your trades turn out, whether it is a positive or a negative result. There are many different stock screeners platforms available online for you to use which can be useful for identifying a shortlist of potential investments. It is worth visiting Google and searching for a stock screen platform and more importantly it's important to conduct your own research before simply taking the plunge and buying any kind of stocks, including penny stocks.
Controlling your emotions
One of the most important aspects about trading of any kind is having your emotions kept in check. While it is all well and good to have all of the knowledge in the world about trading strategies and have completed comprehensive research before making a trade, you need to have the conviction to believe in your research when making your investment and not baking out too soon or conversely not holding for too long.
A lot of times when beginners rush from practicing on a demo account to using real funds with their trading, they will find that what they had while it had been easy to make trades, cut losses etc. with the fake funds, it is not so easy in reality. When you are dealing with real money, you think a lot more about the consequences and rather than seeing a number on paper, you think about the real-life applications this money could have. This often leads to traders abandoning their plans when they see an adverse price reaction and getting spooked. Sometimes a penny stock day trader may make an investment that shoots down but your research indicates that it is set to shoot back up into a profitable position once an announcement has been made but you sell your position anyway because you can't deal with being so far in the red. You are losing out on massive opportunities if this is the case.
Conclusion:
How to day trade penny stocks
On the other hand, some people will hold onto a position for too long in the hope that they will recover their loss, when in reality is that the stock is never going to recover in the short to medium term, if ever. It all comes down to having confidence in your plan which is achieved by generating positive results again and again through the likes of your demo account. Don't let your emotions control you, control your emotions.
As you can see, penny stock trading can be very lucrative when done correctly. You have to decide whether you can stomach the significant risks in order to potentially make these lucrative rewards. Get your education from a reputable source with a strong track record and make sure that you are practicing your trading on a demo account for a couple of months before committing real funds to the venture. You will build up a bank of experience and have a comprehensive plan that will allow you to deal with most situations. Finally, make sure you have the confidence to follow this plan to the letter and not allow your emotions to take over.