The company
If you're not already familiar with eToro, they are a well-known European online CFD trader. They're popular with less experienced online traders due to their unique WebTrader platform, which uses their own proprietary software to make online trading, and particularly social trading, easier and more accessible, even for less experienced traders. eToro are a secure, established company with some attractive functions and good customer service, but there are some things to be aware of before taking advantage of their referral bonus.
Before using or recommending eToro, it's important to know that they are a CFD trader, which means when you trade on eToro, you do not own the actual stock. You enter a CFD (Contract For Difference) with the owner to settle the difference when the deal has concluded. This is a widely used and accepted way of trading online, but it does make eToro different from some other online stock brokers you may be familiar with. CFD trading is riskier than some other forms of investment, so it's important to research the process and advise anyone you're referring to do the same. If you're happy with the idea of CFD trading and comfortable with recommending it to your friends, then eToro may well be the best CFD broker to get started with. The eToro platform offers a range of functions that make it appealing to new online traders as well as those with a little more experience.
Why eToro?
If you and your friends are ready to experiment with CFD trading, eToro is a great place to start. There are a few reasons for this.
Free demo account
Easy social trading
Low initial investment
Customer education
For the new trader, the eToro investment platform makes sense. You can sign up for free and start off with a risk-free demo account. The demo version allows you to practice and familiarise yourself with the platform. It offers all the functions you'll have access to once you set up your live account. As you start placing orders and copying trades, you'll see how much you would have made on each trade. It's just that you're playing with virtual money. Another reason eToro is good for new traders is how easy it makes social trading. Social trading allows you to follow and automatically copy the trades of other, more experienced and successful traders. The eToro WebTrader incorporates software that allows you to automate this process, replicating the trades of traders you've elected to copy into your own account automatically. When you're ready to switch from your demo account to a live account, you can start with a low initial investment or a larger one, depending on how confident you felt playing with your virtual money. Another feature that makes eToro attractive is the Trading Academy, where you'll find video tutorials and an eCourse available to all new customers, including those with the free demo account.
Top 3 CFD Broker Comparison
of 26 CFD Broker
Pepperstone
of 26 CFD Broker
GMO Trading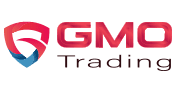 Existing customers only
Unsurprisingly, you can only claim your eToro referral bonus if you're an existing customer. If you are, then you can skip this part. If not, you'll need to open an eToro account. It's a simple process – go to the eToro website and sign up. It's always a good idea to try the free demo account first, even if you're used to online trading on other platforms. The WebTrader platform is a little different from most others, and it makes sense to get a feel for it first using virtual money. This function is particularly useful if you're planning on using the refer a friend bonus, as you'll have the opportunity to try everything risk-free and get really familiar with the platform. This can be a huge advantage later when you're referring people. If they're unsure, they may do their own research, or they may, reasonably enough, want to ask you about any concerns they have. The better you know the platform, the more confident you'll be in answering them. When you're ready to start trading, you need to upgrade your demo account to a live one and deposit some funds. The minimum required will depend on where you're trading from. Log in to your account and click on Deposit Funds to get started. You can fund your account using wire transfer, PayPal, Neteller or by credit card. Once your funds are in your account, you're ready to start trading and referring friends.
How it works
Once you have your own account set up, you must make sure it's verified and you must open and close at least one trade to be eligible for your eToro refer bonus. Then you're just a few simple steps away from referring your friends and claiming your bonuses.
Log in to your account
Type in your friend's email address (or choose from your Gmail contacts)
Hit the invite button
Do it again (up to ten times)
Be patient
Once your friends open a live account, they'll need to deposit funds and open and close at least one trade. Then you'll receive a $20 bonus in your eToro trading account. You will have to wait until their account is live and they've made a trade, though, which is where the patience comes in. Friends new to the process may want to play with the demo account first. This is where your being familiar with the platform can help. If you know your referrals are in the demo version and not operating a live account yet, you can offer any help or advice that might speed them through the process. Your bonus is accumulative, so can earn the $20 bonus up to ten times, for a total of $200 added to your account. Your friends also get $20 added to their account when they make their first trade. Plus, of course, they'll be able to start referring people and earn their own eToro referral bonus.
Who can I refer?
You can claim the eToro referral bonus when you refer a new customer that has never previously registered with any one of eToro's websites or mobile apps. Your referral will need to register with eToro's website or mobile app within six months of the date you referred them, using the email address you used to refer them. Both you and your friend will need to have your accounts verified by eToro and must complete at least one trade to be eligible for your bonuses. The eToro refer a friend bonus is available in most countries, including the UK, but there are several countries it does not apply to, including Japan, Brazil, India, Canada and, notably, the US. Check the eToro terms and conditions for any updates to this list. The amounts required as a deposit (and the amount of your bonus) may also differ based on where your friend is resident. Currently, the eToro refer a friend Terms and Conditions state that: "Solely with respect to referred friends from China, Hong Kong, Taiwan, and Macao, the minimum deposit to participate in this promotion shall be US$500 and the referring friend shall be entitled to receive US$50 and the referred friend shall not be entitled to any reward." Again, this could change, so always check current terms and conditions. You'll need the email address of friends you refer. Always get the permission of people you refer and ensure they know about the referral and what it entails.
Is this ethical?
Whenever you're dealing with any kind of referral fee, there are ethical issues to consider, and the eToro refer a friend bonus is no exception. You should only ever recommend a company, product or service you're using yourself and are happy with. That may be part of the reason why some companies, including eToro, will only let you claim a referral bonus if you're an active customer with a verified account that is already trading. Always contact the people you're referring and check with them that they're comfortable with being referred. Does this mean you can't recommend eToro via your social media channels or blog? Not necessarily. But you would have to put out a general recommendation and ask any of your followers or readers who are interested to contact you directly to confirm that you can refer them. Recent changes in European law, referred to as the General Data Protection Regulation, have made it even more important for all companies to gain consent for marketing to potential clients, so it's advisable to check you have the consent of your friends and followers before submitting their emails to eToro. The other ethical question is that you may need to persuade your friends to give eToro a try. It's fine to recommend a company you trust and admire, but if you're ever having to 'hard sell' the idea that a friend invest in a company that provides you with a financial benefit, you're probably crossing an ethical line.
What to tell your referrals
As already mentioned, you don't want to have to hard sell the idea of investing in a potential company, but you certainly want to encourage your friends to give eToro a try if you're going to claim your bonus. You can do this by highlighting the aspects of eToro that make it a desirable choice for new traders, such as:
Free demo account
Easy social trading
Low initial investment
Customer education
You can also encourage your friends to do their own research. Send them to the eToro website, an independent eToro review online or a CFD broker comparison site to check out statistics on eToro. You could also send them general information on CFD trading and encourage them to do their own research on the topic. Ultimately, the more informed and committed your referrals are, the more likely they are to set up their accounts and start trading in the next six months, which is how you get your eToro referral bonus. Make sure your referrals also know exactly what they have to do in order for you both to claim your bonuses. Their account must be live, set up within the next six months, verified by eToro, funded with sufficient funds (depending on where they live) and they must complete at least one trade.
Conclusion:
eToro referral: our verdict
If you're an active eToro trader or planning on becoming one, it's worth remembering to use the eToro refer a friend bonus, especially if you'll be recommending the company to friends and followers anyway. It's quick and simple to refer friends via the eToro website, and eToro will do the rest, monitoring which of your referrals become active traders and automatically crediting your account and theirs when they do. While the bonus isn't large, it can be claimed several times and takes almost no extra effort if you're recommending the company anyway. Just remember to keep an eye on the refer a friend terms and conditions, which will doubtless be updated from time to time, and make sure you're telling your referrals exactly what they need to do for you both to claim your bonuses. If eToro trading goes well for your friends, you'll have the added bonus of happy, grateful friends who may never have given online trading a try without your advice and recommendation.

eToro forex is a social trading pioneer.
safe and secure and highly regulated
technology is engine behind copy trading.
Everyone gets a demo account on eToro
Open Account now!
Risk warning: Capital can be lost. Terms and conditions apply.
Risk warning: Capital can be lost. Terms and conditions apply.