How To Choose A Personal Finance Template
A personal income financial spreadsheet is a tool to help you manage your income, expenses, and savings. While there are hundreds of free personal income and expenses management templates out there, you need to be very careful when choosing one.  This is because a poorly planned template is not only likely to mislead you but the experience with it will make you hate the whole idea of personal finance planning.
However, with the right tool, you will enjoy the whole process and be motivated to keep tracking your personal finances. There are a number of things that you need to put into consideration when choosing a financial spreadsheet for your personal finances.
First, ensure that you settle for the one which formulas you feel comfortable working with. If you cannot understand all the formulas in your financial planning spreadsheet, then there is a likelihood that you will get confused and feel overwhelmed along the way.
Another thing to take into consideration is how the income and expenses categories are grouped. The template should be attractive and also it should be easy to identify what goes where. It should also be easily customizable to match your financial picture as it continues to evolve.
Top 3 Stock Broker Comparison
of 10 Stock Brokers
eToro
of 10 Stock Brokers
Interactive Investor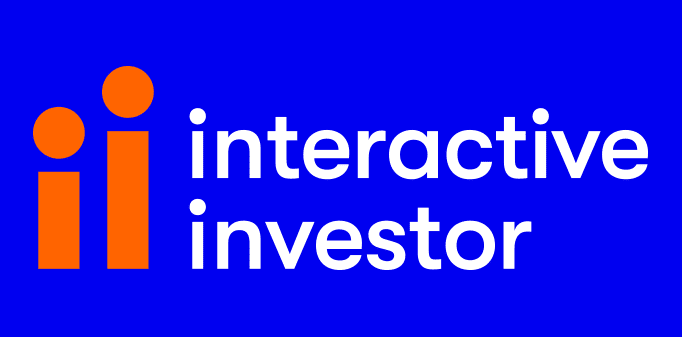 Custody fee
£9.99 monthly
Dep. Protection
50.000 GBP
Go to Broker
Risk warning: Capital can be lost. Terms and conditions apply.
of 10 Stock Brokers
IG Stock
Dep. Protection
50,000 GBP
Income And Expenditure Statement Template
Before you even start thinking about budgeting, you need to track your income and expenses as an individual and also as a family where applicable. It is by keeping tabs on your income and expenses that you are able to determine the areas to minimize spending on and those that need more money.
Tracking your income and expenses helps you get out of the comfort zone and start thinking about ways to supplement your income. For instance, an income and expenditure statement will tell you when vital expenses exceed your income and hence help you to start strategizing on building your income.
Again, this tool will help you track the amount of your income that is going to debt repayments and therefore determines options to minimize debt intake and also clear the outstanding loans. With a clear picture of your income and expenditure in mind, you are likely to avoid financing luxuries with debt and hence live within your means.
When it comes to family, an income and expenditure statement paints the true financial picture of the family and hence fosters realistic thinking among family members. With each family member having a clear picture of the family's income and expenditures, conflicts that emanate from financial misunderstanding can be avoided.
When choosing an income and expenditure financial spreadsheet template for your family, ensure that you settle on the one that everyone understands.
Personal Budget Monthly Worksheet
A personal budget monthly worksheet helps you track your monthly spending against your income and therefore cultivate a saving behavior.
Unlike the common perception that a personal budget is a tool to make you stingy, it helps you use your money wisely and only to things that bring the true joy in your life.
Getting a true picture of your personal finances enables you to make informed financial decisions and live within your means. With a personal budget in place, you can live comfortably without having to worry about missed debt payments.
A good personal financial spreadsheet should give you a full picture of your financial position and enable you to develop insights to improve your financial conditions.
For instance, it should be able to tell you when your necessities exceed your income and enable you to identify expenses that are not routine but are crucial and therefore require you to be always prepared. When it comes to income, a personal budget should help you track growth and come out of the comfort zone when your expenses are growing but your income is stagnant. Coming out of the comfort zone may mean you start looking for a better paying job or look for part-time jobs to supplement your income.
To prepare a personal budget, you will need to gather all the relevant financial statements such as pay stubs, credit card bills, bank statements and any other document that is required to paint your true financial picture.
Family Budget Financial Spreadsheet
A family budget financial spreadsheet gives you a financial snapshot of your family to help you make smart financial decisions. Unlike personal budget planning, the family budget is a bit complicated and involves decision making and co-operation from the whole family.
Financial health is an important ingredient of a happy family and therefore it is important to align each member of the family with your financial goals. If your children are still very young, work with your partner but if they are old enough to understand that money doesn't grow on trees, engage them too.
When preparing a family budget, you need to identify clear goals and convince the family members as to why they are important. For instance, if buying a home is the top goal, let each family member see how they will benefit from the decision. It will be much easier for the family to stick to the budget goals when everyone buys into it. For children, you might consider setting short-term goals with rewards to help them stay hooked.
There are two ways you can follow to prepare a family budget.
The first one involves making your own financial spreadsheet and
The other one involves relying on an already set template.
It is important that you review multiple before settling for one and only settle for the one that is in line with your family budget vision and is easy to understand for you and your partner.
Financial Spreadsheet For Kids
As your children grow up, one of the important lessons you can instill in them is financial responsibility. The best ways to do this is to involve them in the family budget and also to get them to budget and account for their allowances.
When choosing a financial spreadsheet template for them, it is important to ensure that the one you settle for is simple, interesting and easy to understand. This is because children tend to lose interest and focus easily especially when the activity in question involves limiting their spending.
My recommendation is that you choose a template from the many free options available online. However, if you are the creative type, you can create one from scratch. Make sure that it is very interesting and with short-term goals and rewards. Remember that the main goal here is to help them develop financial responsibility and there is no better way to do this than to reinforce their positive behaviors.
For kids that are mature enough to understand finances and what they mean to a family, you can discuss with them the family income and seek their opinion on the family budget. However, before doing this, you have to make sure that they are mature enough to understand the importance of keeping the family matters confidential.
Remember that for kids, the involvement in personal and family financial planning needs to be gradual. Start with the basics and keep advancing as their knowledge base continues to expand.
Holiday/Vacation Financial Planning
When making the annual or monthly personal/family budgets, it is important to ensure that account for holiday/vacation spending. With studies showing that most people tend to overspend on holidays, you need to have a financial plan in place to help avoid the spending temptations that come with being in holiday mode.
Just like other forms of financial planning, there are numerous free resources online to help you make a financial plan for your holiday. You can also make a financial planning spreadsheet for yourself if you feel that the free templates available online do not meet your needs.
If you are a family person, identify a template that takes the family needs into consideration. Make sure that you engage each member of the family in budgeting regardless of whether you are taking a one day holiday or a three months vacation. Getting your family members involved in the holiday budgeting will help keep them in check and therefore avoid unexpected expenses. This is even more important if you have teenage kids.
Personal finance experts recommend that you stick to a cash-only system when on holiday to avoid going against your budget. Having a high-limit credit card is likely to put you into temptations to spend on things you have not budgeted for. When on a long holiday, consider taking on a holiday job to supplement your income. In this age of the internet, you can get jobs online and make a considerable income working remotely.
College Budget Template
This tool will help you plan and manage your daily, monthly and annual income and expenses when in college. If you are a full-timer with no part-time jobs, then the focus is on managing the money you receive from your parents or guardians.
However, if you are into part-time jobs, then the budget helps you track your income against the expenses and hence determine whether to cut down expenses or take more part-time jobs.
Keeping a college budget will help you develop the skills to manage personal finances even after college and therefore avoid the hassles that face fresh graduates entering the job market. Among these challenges that require top-level personal finance management skills to handle is student debt repayment.
You can choose to make your own college budget personal finance spreadsheet or download one from the internet. However, if you settle for the latter, make sure that you understand all the formulas applied and can be customized to meet specific needs.
If you depend on parents and/or guardians, consider discussing your budget with them for this will help them plan and determine when you might need an allowance increase. By showing responsibility for their money, you earn respect and are likely to be taken seriously when in a situation that might require more money than the one set aside as your allowance arise.
Conclusion:
Setting Your Budget
While setting a budget is an important step in managing your personal finances, being able to follow the plan religiously is the key determinant of whether you will achieve your financial goals.
Most people often make the mistake of setting a personal finance plan that sucks all the happiness out of their life and hence when the going gets difficult, they are not able to stick to the plan. A budget is not about denying yourself all things that bring joy into your life; its role is to help you channel your resources to things that make you and your family happy.
When preparing a financial planning spreadsheet, ensure that you have a vivid short term and long term goals with rewards at the end. Take time to review progress and celebrate where achievements have been made. If you have a family, ensure that everyone understands the plan and the goals clearly and can define their roles in the financial plan.