What are Forex signals?
Just as the name suggests, forex trading signals are the various signals used by traders in forex markets all over the world to help them make essential trading decisions. These signals are undoubtedly the most essential investment tools that traders have access to, and every forex trader would have used one or more of these signals in one way or the other. Forex signals can help make or break a trade, therefore, are critical to traders. There are various types of forex signal systems, and a few are available for free while you may need to pay a fee for acquiring the others. If you are someone who is interested in using the best trading strategies to achieve the most effective investment returns, you won't want to miss out on getting some essential information about these forex trading signals.
There are a lot of parameters to look into before deciding which of the forex trading signals you would like to employ in your forex trading. However, to ensure you understand your trading account well and to go by the basics given in the day trading guide, it is recommended that you test your investment and forex trading skills on a demo account before you put any of your real money in.
Top 3 Forex Broker Comparison
of 26 Forex Broker
Pepperstone
Currency pairs
70 Currencies
of 26 Forex Broker
GMO Trading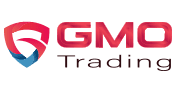 Currency pairs
60 Currencies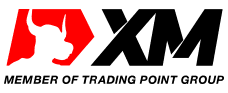 Currency pairs
55 Currencies
Forex signals demo account
Luckily, there are several brokers who can offer you free demo accounts to practice your trading before diving in. Conducting a thorough broker comparison will help you identify the brokers who allow you to operate a demo account for a limited period to get a better understanding of the various trading strategies.
To get into the specifics of forex trading signals, it is important to understand that forex signals UK are recommendations. These signals can be recommended to you by a professionally trained and experienced analyst, a trading software or even a trading robot. The signal typically contains the important information that you will need in order to enter into a concrete trade of foreign exchange with a determined price and time.
Forex trading signals offer different real time notifications, which include SMS alerts, Twitter updates, website notifications, RSS feed and email notifications.
The signal alerts will improve your ability to track your trades in real time, meaning you won't miss out on profitable buying/selling opportunities by overlooking them or being a bit too late.
Using a free forex trading signal system with a demo account is a great start to test your ability to use the signals for your best profitability without risking your money.
The forex trading signal systems are not compatible with all times frames. Trades with longer time frames will benefit most with the use of these signals.
Manual Forex Signals
There are two main types of best forex signals: manual forex trading signals and automated forex trading signals. While it is true that divisions exist in these categories and you may have heard of several other types of forex trading signals, typically, all signals can be classified to belong to one of these two types.
When considering manual signals, it is important to acknowledge that these require the forex trader to sit in front of the computer for long chunks of time. This is required because the trader needs to search for the best forex signals UK to make the final decision with regard to buying or selling stocks. One basic glitch here is that traders will have to use a time-consuming process to search for signals they think will work, perform a trial, and then go back to the beginning to find another forex signal if the one they considered did not show effective results. The trading decisions made here are largely based on their interpretations. Hence, trading using manual forex trading signals is quite interdependent on the whole idea of manual trading.
While manual forex trading signals are definitely more time consuming to ascertain, one advantage that makes them unique and popular is the human element. This is missing from the automated systems that are often restricted to codes and symbols. Because of their trading experience, it can be easier for a human analyst to pick up on unusual behaviours and take corrective action to protect the investment.
Automated forex trading signals
If you choose to use automated trading signals for your forex securities, it is important to note that you will have to command the software to take certain signals into consideration based on what you are looking for. With the automated signals, the human element is excluded once you have defined the necessary parameters. This implies there won't be any investment decision mistakes that result from an overstressed mind. Trading in this way can also be quite accurate as long as the software used is widely tested.
One great thing about automated forex signals is that the automated systems tend to process much more data than the human traders or the manual signal system are able to. This implies that by using an automated system, you can easily handle several currency pairs simultaneously. This can allow you to widen your trading portfolio, include more currency pairs and spread your risks.
That being said, the most successful traders have employed both the automated and manual forex signal systems to derive the most from their investment. If possible, you should look to combine automated and manual forex systems in your trading endeavours to help you succeed and enjoy greater returns on your investments.
Main signal systems and what makes them peculiar
With manual forex trading signals, the signals are generated by a human analyst who is working behind a computer and using different data charts and other reports. In this case, the analyst looks for certain signals that seem to be potentially appropriate to match his investment goals. The analyst would then spend time trying to interpret these signals and identify their efficiency. As for an FX trading signal, the currency trading signals are automatically generated by Forex roots using specific software. The software then provides interpretation of the signals, so there isn't much that traders or analysts have to do here.
Talking about the different paid forex trading signals available, there are first the paid signals. These signals are offered by a service provider who would use either personal manual analysis or automated analysis with the help of a variety of algorithms to interpret them. Then, there are the paid forex trading signals that can originate from multiple sources or through various systems.
Lastly, there are the paid signals offered by trading software which are managed by a trading robot. While it is true that the last option is often considered to be the best, there is no thumb rule here.
Choosing the right forex signal
Choosing the type of signal will depend on your individual needs and what you expect to gain from it during your forex trading endeavours. However, on a general basis, there are certain characteristics that you can expect to see in all of the above mentioned forex trade signals. These include:
Management of your forex accounts
Availability of graphs and other assistance for subsequent interpretation of the signals
Resources that help to educate and train the traders
Availability of trading history
Approximate loss figures stated clearly for entry, exit and stop for different trades on different currency pairs
Once you have this information at hand, it becomes easier to trade forex based on your preferred currency pair. It also provides you with a clear picture so that you can make informed trading decisions at the right times. However, make sure you read the signal's right to benefit from buying or selling your desired currency pair. Remember, you cannot ignore these signals as they help you ascertain the movement of the currency pair. This said, it is necessary to use the signals in conjunction with several other forex trading parameters. It is only then that you can be certain to enjoy a winning trade.
MQL signals
Simply put, MQL signals are the best forex signals in the MetaTrader 4 or MT4 platform. The MT4 trading signals allow you to copy the trades of different FX signal suppliers directly out of the platform as well as help the traders share the signals within the community of various users so that the crucial information is effectively shared and utilized by all.
Following the MT4 trading signals allows the users and the providers to get informed about various trading opportunities that can turn quite profitable. Several forex trading signals that are easily accessible through MT4 can also be followed by the traders by registering for the MQL5 community updates.
Once authorized, you will be able to provide personalised settings in your forex trading account or platform. That platform, which offers social trading opportunities to forex traders, makes it easier to find accurate forex trading signals that can turn your investment profitable.
While it is good to provide your own specific investment related settings in your account, there may be times when you do not want to build an individualized trading strategy. In such cases, you can choose to follow a particular trader, who you believe to be experienced and trustworthy. With low barriers of entry, MQL can be just the thing you were looking forward to when you thought of some tireless forex trading.
Exercise caution
One thing that you should remember here is that fraud is always an underlying part of trading. The forex markets attract a wide range of players and your reliance on various aspects of the markets can have a major impact on the financial decisions you make. In this regard, there is always a possibility that there may be forex trading signal providers who will give you irrelevant or insufficient information at a premium cost. This can impede the investor's ability to make the right financial decisions and can ultimately lead to losses.
There are several sources that offer forex trading signals, but finding the genuine ones can take some time. Always be very critical of the providers in order to choose the one that matches your trading goals before you make any financial commitments. This is important to ensure that your investment is secured and you don't end up regretting your decision to refer to the best forex signals.
It is imperative to state that use of the forex trading signals effectively requires you to have some basic knowledge of forex trading and the forex securities. While there are lots of signal providers and several trading opportunities that you may come across, the fact remains that if you are unable to identify the right approach for your forex trading, you won't be able to make the best and most profitable decisions.
Conclusion:
Conclusion
Try to keep in mind that signals are not a fool-proof approach to profits, but they can certainly guide you towards profits when used correctly and at the right time. At the end of the day, whether you use the manual forex trading signals or the automated forex trading signals, you have to ensure that your choice depends on a careful analysis of the advantages and the disadvantages of them both. This is a personal choice and will vary based on a number of factors, but it can have a significant impact on your trading and profits. Consider what you choose, evaluate your style of trading and give your experience a clear review before you choose the forex trading signals that you think will work best for you. In other words, it is important to understand and comprehend the forex market as much as possible so that you know what you are trading in.