Pre-application Checks
If you're planning to open account with Lloyds Bank, it's a good idea to think carefully about your investment and financial goals before you make the big decision. Lloyds Bank is a highly reputable institution, and is often included on best stock broker lists – but, as with any investment, the value of the cash you invest with Lloyds Bank can go down as well as up. There are, however, some ways to manage this risk. Interest rates on most debts, for example, are often higher than the returns you may achieve from investing in an institution like Lloyds Bank, so you should consider paying off any debt you have first. Lloyds Bank also recommends ensuring you have enough money to cover a few months' worth of outgoings if needed before you lock the rest away or put it at risk in an investment vehicle.
The last key step before you open Lloyds Bank account is checking that you're satisfied with the offer that it is making. In most cases, though, Lloyds Bank's offer will be appealing: the firm has lots of advantages, including a variety of more than 3,000 fund choices, British shares as well as global ones and a commitment to using clear, non-jargon language so that you can make informed decisions.
Risk is inherent in share dealing
Consider having access to some cash as well
Lloyds Bank offers a range of funds and shares
The Application Process
When you apply to open Lloyds Bank account online, you might need to provide a range of specific documents to verify your identity and help Lloyds to carry out its checking process. Even though some customers might find this an annoyance and an additional hassle, it should be kept in mind that this is to protect customer security and to protect private data at every level. In some cases, this process can take place entirely electronically – and you may find you don't have to send any documents at all. However, you may sometimes be required to do this, and you'll need to post them to a UK-based address. The first document you might need to send over is a proof of identity document: accepted items include a UK photo driving license (either paper-based or card-based, provided it has your signature on it), a signed passport, an EU or EEA (European Economic Area) driving license, a firearms certificate, or others.
The second document you may be required to send is proof of your address, which could include a passport with your current address on it, an addressed identity card of some variety with a photo and signature, and more. Both documents need to be in date, and it's worth remembering that Lloyds Bank will not accept your documents if they have expired.
Some applications to are approved electronically
In some cases you may be required to send documents
Proof of address, such as an ID card, could also be required
Top 3 Stock Broker Comparison
of 9 Stock Broker
IG Stock
Dep. Protection
50,000 GBP
of 9 Stock Broker
Interactive Investor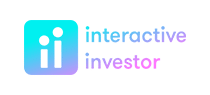 Custody fee
22.50 £ quaterly
Dep. Protection
50.000 GBP
Go to Broker
Risk warning: Capital can be lost. Terms and conditions apply.
of 9 Stock Broker
Calamatta Cuschieri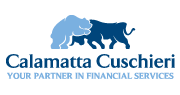 Go to Broker
Risk warning: Capital can be lost. Terms and conditions apply.
Choosing a Product
When it comes to how to open Lloyds Bank account, one of the key decisions you'll be required to make will be which exact product you want. Lloyds Bank's share dealing arm offers two distinct products: the Share Dealing ISA and the Share Dealing account. The Share Dealing ISA (individual savings account) allows you to trade stocks and shares on the market while also making the most of your government-backed tax free savings allowance of £20,000 a year: up to this threshold, any interest you earn on savings held in an ISA won't be liable for either income or capital gains tax. If you take out a Share Dealing ISA you will be able to construct a standard stocks and shares portfolio just as you would normally.
Before you open a Lloyds Bank account with an ISA focus, however, you should double-check that you don't have an existing ISA elsewhere, as you're only allowed to claim your £20,000 allowance once every 12 months. The alternative product available from Lloyds Bank is the Share Dealing account: any earnings you make from this product may be taxable, however, so opening an ISA account may be a better option if you haven't already used up your allowance. The Lloyds Bank Share Dealing account allows you to access seven different major markets from around the world, too, so you can build a truly global portfolio.
Transferring an Investment
If you already have an investment portfolio in place with another provider, you may be wondering exactly how to open Lloyds Bank account which means that you can transfer your existing investment across. Luckily, this is a relatively simple process. If you're looking to transfer a Share Dealing account or ISA over to Lloyds Bank, for example, you can fill out a simple transfer form, which is available on the Lloyds Bank website. Although Lloyds Bank tries to process all applications and authorise transfers as quickly as possible, there may sometimes be a delay of a few weeks.
This is often down to the institution you are transferring away from rather than Lloyds, however, so it's not reflective of the wider Lloyds customer service offer – which is often speedy. In addition to this, it's worth remembering that you won't be able to deal any shares while this process is underway, and Lloyds Bank cannot take responsibility if this impacts your portfolio performance in some way. You should also check with your current provider as to whether or not they will charge you any fees as a result of transferring your product out because a simple stock broker comparison reveals that this can happen.
Investment transfers can be easily arranged
There may be a short delay from your current provider
Lloyds Bank is not responsible for any performance impact
Fees could be levied by your current provider
Using the Website
When you first open a Lloyds Bank account, you'll receive a temporary password in order to get the access you need. When you first sign up you'll be told how your temporary password will be sent to you, and once it's entered, your account will be activated. In the future, you may have to answer a simple security question – such as what your father's first name is – before you can proceed with making and managing your investments. The home screen, meanwhile, provides a full range of information about your investments, including the total value and the total you have available to invest.
After you open a Lloyds Bank account but before you commence trading, it's definitely worth looking over the resources and guides which are available in order to familiarise yourself both with how the site works and also with broader information on market conditions, data about the companies in which you plan to invest, and more. You can also read some of the expert commentary that Lloyds Bank has sourced to broaden your knowledge of the investment world – and while this does not constitute financial advice, it gives you a place to start. By doing all of this you'll put yourself in the best possible position for improving your investment outcomes.
Temporary password is sent after you sign up
Security questions may be required
Home screen provides overview of investment performance
Expert insights available
Trading Shares
If once you've worked out how to open Lloyds Bank account and successfully gained access to the online interface, your next step will be to begin to trade shares. The simplest option here is to go for some of the shares which are traded on major stock exchanges around the world, including the FTSE (and also the smaller AIM) here in Britain as well as global alternatives like major American and European exchanges. From Marks & Spencer to BP, there's a whole range of companies you can invest in from a variety of sectors.
The commission paid per trade by Lloyds Bank currently sits at a basic rate of £11 (as well as extra fees for foreign share transactions), and while this is not the lowest on the market, it's certainly not the highest either. Hargreaves Lansdown's Fund and Share Account, for example, charges £11.95 per trade. And if you want to go beyond simple company shares, you can also opt for exchange-traded funds which follow the path of particular indices, commodities, currencies or other instruments. Investment funds, which also operate like shares, are available too: these are particularly handy for those who want an advanced stocks and shares ISA portfolio, as this instrument is fully compatible with your Lloyds ISA.
Fund Investments
Thanks to the Lloyds Bank fund supermarket, you'll be able to choose from a wide range of fund investments as well as stocks and shares. Those who want to start simply can choose from the three funds offered by Lloyds on an exclusive basis. They won't be available elsewhere with other brokers: in fact, some brokers don't offer this sort of service at all, which is an advantage to bear in mind. The charges on these managed funds are relatively low (as well as transaction costs, the ongoing charge has a cap of 0.45% and the service fee is just 0.24%), but you'll need to sign up for a Lloyds Bank Investment ISA or Investment Account and enable online banking to access this product.
Those who want more choice can select from a range of over 2,000 other British funds from across a variety of industries and financial markets, and you can filter these in many different ways to find the right one. A sweet spot for many investors, meanwhile, is the Morningstar fund range: offering a range of choice but ranked by research body Morningstar, these funds come with high ratings and allow you to construct a guided portfolio of your own.
Conclusion:
Lloyds Bank: Our Verdict
Lloyds Bank has long been a household name in Britain, and that alone makes it an appealing investment prospect. But if you're thinking about how to open Lloyds Bank account and make the most of what this institution has to offer, there are plenty of other advantages in place too. The Lloyds Bank Share ISA account, for example, allows investors to build a stocks portfolio while also enjoying tax-free benefits, and it can be easily set up online – sometimes in just a matter of minutes thanks to the electronic approval system in place for some applications. For those who have used up their ISA allowance, the Share Dealing account can help you reach seven global markets and take advantage of a truly international trading platform.
Although there may be some small inconveniences associated with setting up a Lloyds Bank account, such as short delays transferring a product in from another provider or the occasional need to supply extra documentation during the approval process, Lloyds Bank still often outperforms other brokers when it comes to speedy customer service. With the range of share options on offer beating those of several other brokers on the market, there's no need to hold back when it comes to building your portfolio. Ultimately, Lloyds Bank really does have the potential to transform the way you deal shares – for the better.