Forex market basics – what you need to know about the forex market
Forex is exchanged through a global network of businesses, banks and individuals. Due to the way the market operates, currency prices constantly fluctuate. As the largest market in the world, the value of the forex market exceeds US$4 trillion. Reports indicate that on average there is more than US$5.3 trillion changing hands every day. One of the reasons forex trading is so popular is that it allows part-time traders to make trades outside of their usual work hours.
The first step of making a trade is for the trader to predict how the exchange rate between two currencies will change. The forex market enables individuals, companies and nations to exchange currency, in addition to providing traders with the opportunity to wager on the direction that currency pairs will take.
Once you have analysed the market and made a prediction regarding how the exchange rate between a currency pair will change, you are ready to begin trading. For instance, if your research leads you to believe that the US dollar will rise in comparison to the British pound, then you would buy US dollars and sell British pounds.
If you have predicted correctly and the value of US dollar rises while the British pound sinks, you can sell for a profit. However, in order to make money, your profit must exceed the fees of executing the trade with your broker. If you were incorrect, you would incur a loss.
Top 3 Forex Broker Comparison
of 29 Forex Broker
Pepperstone
Currency pairs
70 Currencies
of 29 Forex Broker
GMO Trading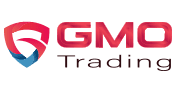 Currency pairs
60 Currencies

Currency pairs
37 Currencies
Choosing a currency pair – which currencies traders choose and why
Prior to beginning trading and performing your research, you must choose the currency pair that you wish to work with. There are a number of pairs to choose from, including major pairs such as GBP/USD (British pound/US dollar) and USD/JPY (US dollar/Japanese yen), exotic pairs such as SD/ZAR (US dollar/South African rand) and USD/HKD (US dollar/Hong Kong dollar), and minor pairs such as EUR/GBP (Euro/British pound) and CHF/JPY (Swiss franc/Japanese yen).
Not all brokers offer the same selection, with many of them offering major pairs only, so if you are primarily interested in trading forex, you will need to consider what pairs you require access to and perform a broker comparison. This will allow you to evaluate the services offered by the broker as well as their fee structure.
Both technical and fundamental research can be used to help determine possible trading opportunities. It is recommended that you take your time to fully analyse potential currency pairs to help you manage your own risk. The more you know about a specific country, its politics, and current news, the better prepared you will be to predict changes in the market.
During times of uncertainty, it is not uncommon for traders to focus their trading efforts on currencies which are considered low risk. These currencies have issuing governments which tend to have stable, strong economies. Popular safe haven currencies have traditionally included the US dollar and the British pound.
Decide on the type of FX trade – determine how you will trade forex
Depending on the broker that you choose, there will be different ways available to trade forex. The three most popular ways to trade forex include:
Spread betting – With regards to spread betting, you are trading a given currency per point of movement. The spread is the difference in price between what the trader can purchase the currency pair for and what they can sell the same pair for. It is also known as the Bid Ask spread.
CFD – A CFD is a contract for difference and is commonly used as a method for CFD trading. CFDs in forex trading allow you to speculate on whether a currency pair will rise or fall without actually owning the currency. When trading in CFDs, you would trade a number of CFDs in the unit of the base currency, or the currency on the left of the pair.
Forex trading – When trading actual currency, you purchase lots of the base currency (the currency on the left of the pair). For instance, if you had chosen to trade GBP/USD then your stake would be in British pounds. There is a minimum stake size which varies from broker to broker.
Each of these trading types can have a particular stake size. Learning how to trade forex can be a complicated subject but taking it a step by step approach will help to ensure that you cover all your bases.
Decide to buy or sell – determine the best moment to strike
Now that you have chosen a currency pair to trade and selected a broker and type of trade, it is time to decide whether you should buy or sell. The first step in making this decision is to obtain a quote for the currency pair. Forex is quoted in terms of one currency compared to another. The base currency is listed on the left of the pair, while the quote currency is listed on the right.
Based on your analysis, if you believe the base currency will rise in comparison to the quote currency, or conversely that the quote currency will fall while the base currency remains constant, you would buy the currency pair. As long as the exchange price increases, your profit will increase. If the exchange price decreases, you would suffer a loss.
The reverse set of circumstances would be a sell situation. If you believe that the base currency will fall in comparison to the quote currency, causing the exchange price to fall, you would want to sell this currency pair. As the exchange price falls, your profit increases. If the exchange price rises in this situation, then you would suffer a loss.
Of course, brokers typically charge a fee for each trade, so it is not enough for the exchange price to simply change. It must change enough to both provide you with a profit and cover the broker's fee.
Types of orders – how to protect your investment
When learning how to trade forex, it is important to recognize that the forex market is volatile. The forex market can swing from one direction to another very quickly, and unless you spend all day monitoring your investments, you can be taken off-guard. However, there are certain types of orders that can be used to protect your investments from the unexpected.
While it is not necessary to use these orders, stop and limit orders go a long way to minimising risk for your investment.
The following orders are typically available with most brokers:
Standard stop loss order – This type of stop-loss order closes an open position at the best price available. This price will be worse than the purchase price but is used to help minimise losses. This type of stop-loss order can cause the closing price to be different from the order level if the market is fluctuating quickly.
Guaranteed stop loss order – Unlike the standard stop loss order, the guaranteed stop loss order will close the order at the stop loss level you specify. Small premiums are charged for this type of order.
Limit order – A limit order is used to lock in profits; it will close out the position when the exchange rate reaches a limit specified above the purchase price.
Most brokers allow standard stop loss and limit orders to be placed for free when you first make your trade or on an existing open position.
Forex trading strategies – common strategies employed by forex traders
In order to learn to trade forex successfully, a variety of strategies are commonly employed. Some of the most popular forex trading strategies currently available include the following:
Day trading – Day trading involves buying and selling currency pairs within a single trading day. With this method, you must take advantage of small movements within the market, but it allows you to avoid the sometimes excessive fees for holding a position overnight.
Scalping – This method involves buying and then selling very quickly to generate a profit from small changes in price. Success in scalping is achieved by accurately predicting when a significant change in price is about to occur.
Swing trading – With swing trading, a currency pair is purchased when it is expected to change direction, known as a 'swing'. These changes often coincide with current events. This method allows the trader to profit from small changes in the asset's price.
Position trading – Unlike other methods, this is a long-term strategy. Position trading involves taking advantage of major shifts in prices over time. This method requires that you account for the fees that many brokers charge for holding a position overnight.
Each type of trading strategy features a different risk profile and trading time frame. It is important that you consider your personal preferences as you choose your preferred trading method for learning how to trade forex. Always try to keep your trading activities as enjoyable as possible for a more positive experience.
Conclusion:
Conclusion
This how to trade forex guide has provided an overview of how the forex market works and the steps involved when you learn to trade forex successfully. With this knowledge base, it is recommended that you continue to expand what you know by connecting with others and making use of a demo account before beginning trading.
Try to bring yourself up to speed on current affairs to ensure that you can make the best decisions, and keep in mind that the forex market does not guarantee profits. There may be an abundance of reading materials that suggest a small fortune can be easily accumulated by learning how to trade forex, but there are many accounts detailing consistent losses. This field of investment should be approached with caution. While trading, you should never invest more money than you can afford to lose.
While the majority of forex brokerages provide their clients with access to leverage, you should keep in mind that any time you are taking advantage of leverage you are essentially taking a loan from the forex brokerage. Forex trading typically offers high levels of leverage, which can maximise your gains as well as losses. If you are using leverage, be sure that your broker also provides negative balance protection so you never lose more money than you have in your account.
Trading in the forex market is a risky business, and any guide that promises a profit via forex trading should be taken with a grain of salt.