What is IQ Option?
In a CFD broker comparison, IQ Option provides users with the ability to trade various products and strategies across multiple markets in many countries aroung the globe. Known for their binary options, the IQ Option App gives users the ability to access their trading and personal information on their mobile devices on top of their personal computers. IQ Option often comes up listed as the best CFD broker in part because of their flexibility across their customer base and in part because they can trade a variety of instruments across both desktop and mobile devices.
While they do not offer the ability to trade stocks directly, the IQ Option Trading App and desktop application provide users with the ability to purchase CFD products, which are not always available in all countries. Both the IQ Option App for Android and the IQ Option App for tablets work with most carriers where data coverage is provided. Additionally, the IQ Option App provides instant and secure access to the individual trader's account and data while also providing direct links to customer support, which is constantly staffed. Especially within developed markets, one of the main reasons the IQ Option app comes across in many searches of a CFD broker comparison is the constant service that they provide to a user's personal data and accounts. Coupled with the quick and integrated withdrawal process the IQ Option App Android platforms provides a unique experience for typically underserved markets.
Top 3 CFD Broker Comparison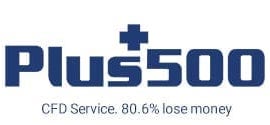 of 23 CFD Broker
AvaTrade


Platform and Mobile Integration
IQ Option provides users with the ability to invest and trade both at their desks and on the go. The custom platform offered to its traders provides a simple, user-friendly environment from which they can operate both live and demo accounts. Much of its upgrades allow users more in-depth analysis of their binary option instruments. The platform's customization allows users an ability to change the views and create an individualized environment. Some of the nice features incorporate easy viewing of the winning trades, notifications when not on the broker's page, sound alerts and customizable graphs similar to those offered by larger brokers. IQ Option's mobile trading IQ Option App provides an intuitive interface that has charting and search options similar to what most major brokers offer. When compared to those same larger brokerage houses the app allows for push notifications to allow traders to be alerted when their target levels have been achieved or breached. Their full integration across tablets to smartphones also incorporates the Android platform, capturing virtually the entirety of the mobile user base. The mobile app has some of the best graphics around, making navigation extremely easy. Most importantly, the security that underlies the applications development allows the clients to be assured in the security of their money and personal data. Additional features include:
Fingerprint logon
Multiple indicators per chart
Quick access to up-to-date account information
In a Broker Comparison, a Sophisticated Mobile App
Looking across multiple brokers, the IQ Option App really offers much more than the typical platforms. Few platforms currently offer the ability for users to directly trade the cryptocurrency market directly from their mobile device. Yet, a trader visiting either the IQ Option app for Android would think it was a standard across the industry. The depth of technical analysis that the application provides grants users a way to quickly view and analyse data in real time. Firstly, the seamless interface for depositing and withdrawing funds couldn't be simpler.
An easy to access user interface that is intuitive allows users to navigate their options. Whether a user prefers simple indicators such as moving averages, or more complex calculations like the CCI or fractal patterns, the IQ Option App makes selecting and setting up these items relatively easy for even the most novice users. Whether it is binary options, CFDs, Forex or cryptocurrency trading the IQ Option trading app provides users with one place from which to manage their account and trades. Interestingly, users can switch rather easily between the various markets, allowing them to simultaneously manage trades in Forex and CFDs. Further, the easily understood displays on trades, how much profit has been made or money lost gives users a visual representation to make their investment decisions quicker than before.
Trading Competitions and More
One of the most intriguing and exciting features of the IQ Option platform are the dynamic trading competitions the company holds as well as their educational resources. Offered mainly to those outside of the European Union, the competitions allow traders to put their skills to the test against others around the globe in a wide array of binary option tournaments. Some of the key features include:
Short time duration
Minimal or free entry fees
Multiplier payouts
Most of these tournaments last around 30 minutes and have minimal entry fees. After signing up for the tournament, participants are given $10K in virtual funds from which to trade throughout the competition. Traders with the highest return by the end of the competition are declared the winner. Purses and prizes are either fixed or relative to the number of entrants in the tournament (similar to online card games). High payout tournaments allow winners to take up to 100 times their original entry fee. As with online card games, some tournaments offer the ability to buy back in and continue along in the tournament. While the tournaments offer ways for users to test out their skills, the depth of data available on the site, which incorporates training resources, caters to advancing the skills of both beginner and experienced traders. Their material includes electronic book publications, tutorials and online trading videos as well as in-depth webinars and articles.
Accounts Available
Like many other platforms, IQ Option allows for both standard and demo accounts to begin. Training accounts, commonly referred to as demo accounts, allow users access to the platform and trading with $1,000 in virtual credits, which are renewable. One of the nice startup features is that IQ Option doesn't require a credit card to open a demo account. This allows newer traders to the binary options world to explore the products and experiment with trading before doing it for real. Once a client feels they are ready they can enter into regular or standard accounts. The real accounts offer clients access to the company's wide variety of products across 500 assets.
Withdrawals are processed through flexible options including bankcard or e-wallet. A huge benefit provided comes in the form of most withdrawal requests being processed within 24 hours, which allows users a stronger sense of financial security. In addition to the access to the various instruments available for trade, standard accounts provide access to the trading tournaments. Lastly, their VIP accounts become available for any single deposit for $3,000 or more. These accounts provide several additional perks. VIP traders receive an average of 3% profitability advantage over regular clients, which come in the form of account credits. Personal managers are provided to the VIP clients to help customers resolve any and all issues related to IQ Option account. Tournament fees are waived for these clients as well, providing them free entry into all tournaments.
Getting Started with The IQ Option Trading App
As noted earlier, starting with demo accounts with IQ Option does not require a credit card. This account gives users the ability to have a trial run of most, if not all, of the features available to the standard accounts. The IQ Option App allows users to log in with either their Google or Facebook accounts, making it easy for new users to quickly start up a new account. The app is easily found either directly through the IQ Option webpage or through the Google Play store. When a user decides they are ready to make the leap to a standard account they can add and withdraw funds from their accounts with a few taps. If at any time a user needs help with navigating the application, customer support can be accessed through the application itself or through the website, providing end-to-end onboarding for new customers.
The easy to use graphical interface and multi-language support within the application make it ideal for integrating new and experienced traders from across the globe into the IQ Option App platform, regardless of where they come from. Once users have their accounts set up they'll have quick access to the variety of instruments from Forex to CFDs to cryptocurrencies. Tutorials on the Option IQ website further educate users in case they need additional training understanding the basics of trading.
Affiliate Marketing
Like many other brokers, IQ option provides a substantial opportunity for affiliate marketing. With the substantial growth the company has experienced in recent years, the affiliate marketing revenues have also seen commiserate growth. In mid-2018 the company boasted just shy of 100,000 affiliate partners, with daily earnings well in excess of $100,000. Affiliate partners are granted an exceptionally lucrative program by offering affiliates 50% of the trader's revenue over the lifetime of the platform. IQ Option transfers the money into the affiliate's account twice monthly and does not allow for balance deductions. Similar to their expansion into mobile, IQ Option provides cross-platform support for both web-based and as mobile applications. Furthermore, the service they provide for their own customers extends to their affiliates, supporting millions of clients across 178 countries in 13 languages.
The IQ Option affiliate program makes it relatively seamless for affiliates to integrate their new customers by having IQ Option detect a user's location, language and device to have the more appropriate landing page sent to them. Lastly, IQ Option provides clear analytics for their affiliate partners that allow them to track their revenues and performance, including convenient reporting and data filters. The CPA program offered for affiliates provides an easy way for basic affiliate marketers to take a piece of the action as well. The tables provided on their website show how affiliates can bring in over $1,000 for referrals that are directed to IQ Option.
Conclusion:
Concluding Our IQ Option Review
When looking across the array of brokerage firms available, IQ Option provides much more than would be expected from a smaller firm. Though not as well-known as some of the other large players, the access the company provides to the breadth of product offerings, coupled with a professional platform and service, enables IQ Option to serve often overlooked markets.
Though their products are not allowed in some of the larger markets, including the US, some EU countries, Canada, and Japan, much of the offerings IQ Option provides their customers is on par with those of larger and more well-known institutions. Though some of their items, such as their tournaments, may seem gimmicky, they provide a unique twist in an otherwise archaic industry. As new users enter the market, enticed by news of cryptocurrency and binary option growth, IQ Option stands to gain. Their exceptional service and often lauded IQ Option trading app give a young company a professional edge.

Binary options trading available
CySEC regulated
Intuitive Trading Platform
Wide range of cryptos supported
Open Account now!
Risk warning: Capital can be lost. Terms and conditions apply.
Risk warning: Capital can be lost. Terms and conditions apply.