IQ Option: How to Trade
If you're wondering how to trade with IQ Option, you'll be pleased to know that it provides a simple and easy experience thanks to its sophisticated interface. Accessed online, it has over 100 assets and instruments available to trade from a wide variety of market sectors. Whether you're interested in trading forex pairs or you'd prefer to track the growth or decline of a particular company's stock, you'll be able to do it here. IQ Option has the range of basic functions that many traders have come to expect, but it can also go above and beyond. IQ Option Trading Platform 4.0's capacity to handle almost ten different charts at once, for example, provides a high information comparison functionality. It has a minimum deposit amount of $10, too, meaning that you will only ever need to invest a small amount of cash.
This is a particularly low deposit amount compared to some other brokers, which is something to bear in mind if you're still finding your feet in the trading world. And for those who are new to trading (or are new to IQ Option and want to familiarise themselves with the site before pressing ahead with cash investments), the demo account option is ideal. Accessing this area of the site does not require any real cash to be deposited, and any investing which occurs there uses virtual money.
Range of Options
As any IQ Option tutorial will reveal, there are a lot of investment options available to customers and potential investors who might be browsing this site. One of the groups of instruments with the strongest representation on IQ Option is actually stocks, and major well-known firms with large market capitalisations – such as Microsoft, Alphabet, Amazon and Bank of America – are available to trade as CFDs. IQ Option is also a forward-thinking company with a wide range of cryptocurrencies represented, including major names like Bitcoin and Ethereum plus up-and-coming names like TRON, Litecoin, Zcash and more. Naturally, this is going to be extremely tempting to even the freshest and least experienced traders.
Major cryptocurrencies like Bitcoin represented
CFD stocks in big firms such as Amazon available
Forex pairs like US dollar/Canadian dollar can be traded
Range of choice to cover many market sectors
When it comes to forex (foreign exchange), plenty of well-known currency pairs are available to be traded like US dollar/Canadian dollar, British pound sterling/Canadian dollar, and more. Lesser-known currency pairs like US dollar/Russian ruble and US dollar/Polish zloty, meanwhile, can also be traded on the platform. No matter what sort of currency, cryptocurrency or stock CFD you wish to trade, then, it's likely that you'll be able to find it on this platform.

Top 3 CFD Broker Comparison
of 29 CFD Broker
Pepperstone
of 29 CFD Broker
GMO Trading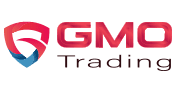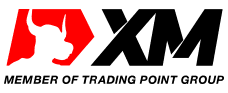 Indicators and Technical Tools
This IQ Option how to trade guide wouldn't be complete without looking at the platform's interface, which provides a sophisticated range of technical tools designed to make the trading experience as focused and detailed as you would like it to be. A large suite of technical indicators designed to improve your vision and understanding of the market's performance are provided as part of the software, including stochastic oscillators (which track how an instrument is performing now compared to the broader time period in which it exists) and fractal indicators (which reveal where in the candlestick chart a reversal exists). In addition to these highly specific but very useful tools, there is also a range of chart demonstration options available so that you can select graph styles which suit you best.
Whether you prefer simple graphs or more complex representation formats, there'll be a version right for you here. In most circumstances the graph functions in IQ Option will meet your needs, but if you find them overwhelming or difficult to use you can contact the IQ Option customer service team via their customer service line 24 hours a day, seven days a week, and they will be happy to help. This is especially useful given that assistance and trustworthiness aren't always guaranteed in the trading world. As one UK-based TrustPilot user wrote: "I have little trust in many brokers but these guys are awesome!"
Simple Deposit Process
Signing up to IQ Option is usually quite easy, although it does require a bit of preparation. Before you are able to make your first deposit, you will need to fulfil IQ Option's sign-up requirements – so a quick IQ Option tutorial for sign-ups is handy. Firstly, you'll need to provide some documentation to IQ Option when you sign up, including a government-issued identification document with a photograph of you and your name. You'll also need to provide proof of address, too, as this helps the IQ Option team authenticate your identity.
Proof of address and government ID needed
Variety of deposit methods
Fraud prevention process in place
Quick overall sign-up process
While this may seem like a laborious process, it's actually beneficial to you because it means that those who participate are always who they say they are, which reduces the risk of fraudsters being part of the IQ Option system. Once your sign-up has been approved and you're a part of the IQ Option community, you'll then be able to deposit using a range of convenient methods including standard debit and credit card options (such as Visa cards) as well as other ways like online payment providers and bank transfers. With a range of choice plus a swift deposit system, you'll be able to start trading in no time.
A Regulated Platform
Trading can sometimes seem like a daunting process, especially if you're new and are just starting to work out how to trade with IQ Option. As well as following an IQ Option tutorial like this one, then, it's also wise to carry out a thorough CFD broker comparison to make sure you have all the information you need to make a wise decision. A scan of IQ Option and its competitors reveals that the platform has many of the industry-standard security and safety features which help to protect your cash against any problems which may arise down the line, including a full segregation of funds.
This means that the company's own funds, such as the profits it makes or the cash it uses to pay its operating costs, are held in different accounts to the money you invest as a client. IQ Option has also joined an organisation called the Investor Compensation Fund, and this acts to protect your investment in the unlikely event that IQ Option is no longer able to pay out money. Security like this provides peace of mind to those who use the platform, as it means any owed funds can still be returned to you in the event of a problem.
Plan Ahead with IQ Options
This IQ Option how to trade guide also looked at the many resources the platform provides. One major benefit of IQ Options compared to other trading platforms is that it offers an economic calendar designed to alert you to any major ongoing events which could affect how your trades pan out. This calendar is available on the IQ Options website, and it contains a wealth of information on everything from what significant moments the Japanese Nikkei stock exchange is about to face to major public announcements about growth rates in the European Union. The handy forecast function, meanwhile, helps you predict what could happen as a result of any move, while the impact graphic demonstrates how significant the event might be in a highly visual way.
This information is usually publicly available elsewhere on the Internet, but the advantage of finding it through IQ Option's calendar is that it is curated and highly relevant to your needs. It means that you don't need to look for this information yourself and can devote that time to more useful trading activities, such as monitoring your portfolio. The historical quotes resource, meanwhile, fulfils a similar purpose by bringing together relevant data from the past into one handy location on the IQ Option website and saves you from having to do the trawling yourself.
Managing Your Money
Depending on where you're based and what sort of trading you do, it's wise to seek professional advice on whether or not you need to pay tax on your earnings. In some circumstances, you may not have to pay any tax at all, as your earnings may fall under legitimate tax-free allowance thresholds. But even if you do have to pay some tax, it's not all bad news. That's because IQ Option has a competitive fee structure which allows you to keep as much of your profits as possible, even in the face of other deductions. The platform does not, for example, charge fees for those withdrawals made via authorised and designated IQ Option payment service providers.
No withdrawal fees if made through designated providers
Swap fees on some cryptocurrency trades
Inactivity fees after 90 days
Tax considerations to take into account too
However, it does sometimes charge swap fees on some cryptocurrency trades when the position is kept open overnight, and sometimes this fee can be as high as 0.045% of the position's value. IQ Options also sometimes charges inactivity fees if an account is left inactive for 90 days, so it is worth ensuring that you stay on top of your account management.

Conclusion:
IQ Option: Our Verdict
As a popular and well-established trading platform, IQ Option is clearly a force to be reckoned with. Since it was founded, it has built a dedicated user base and its trading community is now of a significant size. As this IQ Option how to trade guide has noted, the platform itself enjoys a vast range of advantages for traders both professional and casual. These include advanced technical indicators for increased clarity of your positions' performance, a 24/7 customer service helpline in case any issues crop up and a range of forex pair combinations (both standard and unusual) to choose from.
The platform also comes with the distinct advantage of offering vital, curated information about market events and historic data plus an analysis of how significant they might be, which is great for those who need to act quickly and maximise their trading time. It's important to note that IQ Option also suffers from some drawbacks, such as the risk of incurring swap and inactivity fees. However, with careful planning and management, this is not usually an insurmountable issue, and it's possible to go through your IQ Option trading career only paying standard spread fees instead. Overall, the facts presented in this IQ Option how to trade document show it is still an excellent choice for those traders who want to enhance their trading performance through a reputable, regulated platform which puts its users first.

Leverage trading for crpyto's available
CySEC regulated
Intuitive Trading Platform
Wide range of cryptos supported
Open Account now!
Risk warning: Capital can be lost. Terms and conditions apply.
Risk warning: Capital can be lost. Terms and conditions apply.