Choosing the Right Day Trading Market
Like any other career, day trading requires making the right choices. It features markets with fixed closes, for some. But in reality, day traders can trade any asset. To learn about day trading also involves understanding that the markets you choose are based on what you want to trade. With a variety of shares being traded, the stock market is a popular choice. The common practice in equity markets is to close out positions towards the end of the day to avoid a gapping risk. This is essentially a risk where overnight developments cause stocks to trade higher or lower than the previous day's closing value. You can also trade markets that are open for 24 hours. These include foreign exchange and futures markets, commodities such as crude oil and indices like the S&P 500 index.
In the forex market, currencies are traded, while futures are based on underlying assets like commodities, indices, and stocks. The forex market requires the least amount of capital for day trading.  Foreign exchange currency markets are considered the most popular and liquid trading environments in the world. Physical stocks in companies and leveraged ETFs, futures and stock options are also popular. Cryptos like Bitcoin and Ethereum also make the cut. Binary options and futures are  a choice for intra-day traders, too. Day trading with altcoin currencies is catching on fast. While there's volatility, the chance to garner massive returns makes day trading in cryptocurrencies profitable.
Top 3 Stock Broker Comparison
of 10 Stock Broker
Interactive Investor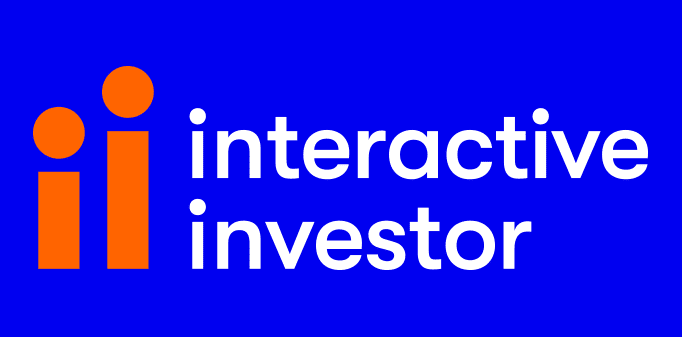 Custody fee
£9.99 monthly
Dep. Protection
50.000 GBP
Go to Broker
Risk warning: Capital can be lost. Terms and conditions apply.
of 10 Stock Broker
IG Stock
Dep. Protection
50,000 GBP
Go to Broker
74% of retail investor accounts lose money when trading spread bets and CFDs with this provider. You should consider whether you understand how spread bets and CFDs work, and whether you can afford to take the high risk of losing your money. Professional clients can lose more than they deposit. All trading involves risk.
How to Start Day Trading
Learn about day trading strategies and you're good to go.
Additionally, you need a laptop or computer that runs your trading program.
Quick internet connections are a must, as is a trading platform suited to your style of day trading.
Popular day trading platforms for stocks and futures are also available. Ultimately, you need to choose what works best for you.
Chart patterns are the key to day trading. Candlestick charts as well as other charts signal in ways that eliminate price action "noise".
The best patterns point to the direction day trading strategies take, no matter what the asset class. Day trading patterns cover a multitude of options. Patterns flag trading signals and indicate signs of future price movements.
Correctly understanding trading patterns can help you to identify possible repetitions and anticipate the pitfalls and opportunities. Patterns and charts have themes such as breakouts and reversals. While the former is when a price clears a specified level on the chart, the latter is a change in the direction of price trends. Candlestick patterns range from shooting star, doji, to hammer and many more. Turning up profits as the day progresses can be tough. Several different patterns like late consolidation can be considered. Price action indicates how the price responds to resistance or support and is a popular day trading
Day Trading With Short-Term Price Patterns
Day trading with short-term price patterns requires smart strategies. How to start day trading, UK based day trading regulations are further elaborated. But before this, one way to make day trading easier is to use simpler charts, free from complicated distractions and indicators. The dead zone indicates that price action is not headed anywhere. Red zones indicate a "buy" trade is profitable on the basis of an uptrend. Outside bar at resistance or support patterns for day trading include Spring at Support, Little to No Price Retracement, and many more such useful and insightful tools for analysis.
Trading with price patterns requires using the right strategies. Use chart patterns that offer minimal indicators. This reduces chances of mistakes and distractions. A financial spreadsheet is also a powerful tool for charting intra-day price movements. It is important to go beyond the financial spreadsheet or chart patterns and also consider time frames while analysing trades. Conflicting trends may occur within a particular asset being traded over a period of time. The value of day trading comes from ensuring that the trades are timely. Understanding that day trading price movements may require focusing on an extended time frame is important.
Financial Spreadsheets As Day Trading Tools
One way to keep track of day trading strategies is to use a financial spreadsheet. Using a financial spreadsheet template for your personal finance plan can result in day trading success. This is because such templates help you to not just follow strategies, but also refine these as well, making life easier when tax payments come around. The easiest way to get started tracking day trades is through a financial spreadsheet template for your personal finance plan. Make columns for assets purchased, the time of trading, price, quantity purchased and commission. Then calculate performance based on the security price and pounds and percentage return on a trade.
You can use a financial spreadsheet template for your personal finance plan to automatically store data for analysis. If you want to learn how to start day trading, UK brokerage firms offer spreadsheet templates that work with trading software, making your analysis simple. At the bottom of the trade tracking spreadsheets are the quick summary statistics on how day trading proceeded. This includes trading profits minus commissions, trading profits as a percentage of trading capitals and ratio of winning to losing trades. So, if you need trading information at a glance to ensure your strategies are correct, a spreadsheet template can prove invaluable.
Deciding The Right Time to Day Trade
To learn about day trading, strategies matter. So does the right timing. Intra-day traders need to be consistent and trade at a time when there's higher volatility and liquidity in the markets. For futures and stock market options, optimal trading times are early in the day or just before closing time. Market hours shift so it is important to research the opening and closing time of the selected market before placing the trade. Day trading forex markets are different – these are open 24 hours in a day. Many traders focus on specific time frames or currency pairs while keeping an eye on information released as these can impact the way prices fluctuate. For stocks, the right time is a couple of hours after trading starts, as this offers more profit potential and biggest price movements.
Sizeable moves occur during closing time also. Active futures see trading activity 24/7, but good day trading strategies for futures should be applied within minutes of trades opening. Entering and exiting the stock at a good price with tight spreads and low slippage matters. More volatility can translate into profit (if price movements are correctly anticipated) vice versa. High volumes indicate more interest in the stock, suggesting a price jump of an extreme nature. Common price target strategies to use while day trading include scalping, fading, daily pivots, momentum etc.
Managing Risk as a Day Trader
Successful day traders manage their accounts like a business, protecting their capital. Risk management is a crucial part of day-trading success. Setting limits and measures in place ensure worst-case scenarios remain theoretical only. Risk management tools such as limits and stops are an essential part of the day trader's arsenal. The risk is controlled in two ways. One is trade risk or how much you are willing to risk per trade, Ideally, this is 1 percent or less of capital on every trade.
An entry point is picked followed by stop loss in case the trade turns disastrous. The risk is also impacted by the size of the position taken, making it essential to calculate the proper position size for forex, futures or stocks. Factoring in stop loss, entry price and position size are vital too. The daily risk is another category which must be controlled. One day's trading should not ruin profits of the week or the month. Setting daily loss limits is critical. Once the daily cap is hit, trading for the day should be stopped. The whole idea is to keep losses small and wins big. The losses should be balanced out and winning trades should be on the higher side.
How to Start Day Trading: UK Trade Laws
Whether you're classed as an investor or a day trader impacts tax obligations in the UK. Traders hold shares as a stock, while investors hold it as an asset, to generate dividend income. Share traders, therefore, pay income tax, while investors just have to put in the capital gains tax. Prior to 2008, there was no difference between a trader and an investor, but now there is. However, the good news is that as a day trader, there is flexibility regarding treatment of losses. In the event of losses, these are not carried forward to be offset against capital gains in the future.
You can simply offset the loss against any income for the tax year the loss is made. Trading income can thus be offset against interest or employment income for example. So, while trading laws are strict when it comes to taxation, UK laws do offer certain benefits for day-trading. This is more so if it is complementing your basic sources of income. Even full-time traders benefit from the benefits that capital gains tax falls short of. Access a rich and vibrant day-trading community online to learn more about regulations. Experienced as well as novice traders use this form of trading to cash in on intra-day price differences.
Day Trading: Balancing Risks and Rewards
Successful traders cut losing trades, and vice versa. This holds true in day trading as well. Whether the risk-to-reward ratio should have the day trader targeting a high win-loss ratio or not is a matter of conjecture. Some day traders have low-win rates, but target high risk-to-reward ratio. When you start day trading you need to test out strategies to find repeating patterns. Demo accounts can be a good way to practice strategies. Actual market conditions can also be tested using market simulators. Ultimately, the challenges of live trading must be met head-on.
Day traders need to study news and views that impact assets traded. Assessing how much capital is to be risked on each trade is also crucial. Most day traders opt for risking less than 1 to 2 percent of account per trade, and setting aside surplus amounts of funds can also work in your favour. Time commitments are also required to track markets and spot opportunities. Penny stocks are an illiquid option, so chances of winning big with these are hard. Many orders are placed by traders and investors right from the moment when markets open. This leads to price volatility. Seasoned players can read the markets and make profits, Those starting out should study their moves through copy trading sites.
Conclusion:
How to Day Trade
Day trading involves capitalising on frequent and small price movements. Effective strategies for day trading revolve around complex technical analysis and the use of charts, patterns, and indicators. The aim of the trader is to predict future price movements. There are also advanced, automated and asset-specific strategy types. Focusing on a strategy is important but invaluable elements of any effective money management must include consistency, the right timing, and the right approach.
This holds true for day trading as well. So, while day trading comes with its share of risks, starting small and cashing in on price movements in a single day can add up to big profits. It also requires focused and up-to-date market intelligence. Ultimately, day trading is more about beating the odds, using the right strategies in a timely way. Fast trades, rapid returns, and massive payouts make this a preferred form of trading worldwide too.