Nutmeg Fees
In 2017 the company reduced its fees to beat the competition and now Nutmeg charges between 0.3%-0.95% depending on the size of the investment. Nutmeg does not charge any separate fees for set-up or for rebalancing a portfolio. There are three categories of fees: managed portfolio fees, competitor managed portfolio fees and fixed asset allocation portfolio fees, which are charged based on the investment portfolio. For example, an investment amount between £0 – £20,000 will attract 0.75% in managed portfolio fees, 0.7% in competitor managed portfolio fees and 0.45% in fixed asset allocation portfolio fees. The larger the investment amount the fewer Nutmeg fees will be paid by the client.
There are no charges for set-up, withdrawal or deposits, but to open an account a minimum investment of £500 is required. The fee structure is very competitive and depends on whether the client selects a fully managed portfolio or a fixed allocation portfolio. A fully managed portfolio is actively run and is more expensive (high risk and high returns) compared to fixed allocation, which has less risk associated with it. According to Nutmeg, clients investing through their portfolio services can increase their returns by 0.29% to 0.94% per year because this is the average amount they can expect to save on management fees with the company. It might look to be a small figure, but it can really add up during a long investing tenure.
Top 3 Stock Broker Comparison
of 9 Stock Broker
IG Stock
Dep. Protection
50,000 GBP
of 9 Stock Broker
Interactive Investor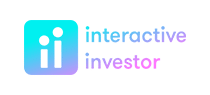 Custody fee
22.50 £ quaterly
Dep. Protection
50.000 GBP
Go to Broker
Risk warning: Capital can be lost. Terms and conditions apply.
of 9 Stock Broker
Calamatta Cuschieri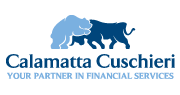 Go to Broker
Risk warning: Capital can be lost. Terms and conditions apply.
Alternatives to Nutmeg Investment
Nutmeg is best suited to customers who want a cost-effective way to invest in financial markets but do not have the time or expertise to make their own investment choices. Also, to maximize returns, clients investing through Nutmeg should expect to invest for the long-term to see their investment grow.
Thinking more about a Nutmeg stock broker comparison – one of Nutmeg's biggest competitors is Moneyfarm, which was launched in the UK after becoming one of the largest digital investment companies in Europe. Nutmeg charges less compared to Moneyfarm when management fees and fund charges are considered for each proposition. Moneyfarm also does not provide a pension product, so if a client wants to invest in a stocks ISA then Nutmeg is a better option. However, Nutmeg's base management fee is relatively higher for a fully managed portfolio compared to Moneyfarm but if an investment amount is greater than £520,000 Nutmeg becomes less expensive. Also, the average underlying fees (0.19%) of Nutmeg are lower than Moneyfarm (0.25%). Hence, we can conclude that the trading fee of Nutmeg is lower than Moneyfarm for accounts above an estimated £236,000. Nutmeg is expensive when compared to other automated investment services such as Vanguard data funds (0.30%), Wealthfront (0.40%), Sigfee's (£10 per month flat fee) and Betterment, which charges between 0.35% to 0.15% dependant on investment size. Though Nutmeg is expensive compared to some automated services, it offers more involvement by investment managers, thus making it a hybrid instrument for investors.
Cost Break up of Alternatives to Nutmeg Investment
Like Moneyfarm, Nutmeg has an easy-to-follow fee structure that rewards users who invest more on its platform. Following is the cost analysis of the top nutmeg investment alternatives available:
Hargreaves Lansdown: This is the UK's largest broker and has clear and detailed information on every fund. It also provides tools to compare with peers. The firm charges 0.45% per year as administration charges on the fund selected by the client.
Tilney Bestinvest: This is one of the rival broker companies and it charges an annual fee for its services on top of the annual price clients pay to invest in the fund. Bestinvest charges 0.4% of the investment value as administration charges per year, with the client usually paying 0.75% for each fund.
Charles Stanley: If the biggest concern of a client is cost then Charles Stanley is the best choice as it charges low fees of 0.25% annually and offers research tools with investment trusts and funds.
Cavendish: Another cost-friendly broker house is Cavendish, as its cost is the same as Charles Stanley, but they don't provide investment trusts. One of the key features of this company is that it does not charge any switching or exit fees, so clients will not be penalized.
If you are looking for bigger names, then Barclays and Axa Self Investor are good investment options. They levy a 0.35% annual charge which is comparable to the best stock broker firms in the UK.
Factors Influencing Nutmeg Investment
According to the Nutmeg website, in the past two years the company was able to generate around £1.9 million in savings for their customers. Following are the factors which should influence an investor in making a final decision whether to put his or her business with Nutmeg or find some Nutmeg investment alternatives:
Availability in the UK: Nutmeg investment is only available to UK customers.
Initial investment: Nutmeg requires an initial investment of £500 per fund for set-up and is currently available for retail customers only. The cost to manage funds is quite low compared to other broker firms.
Investment portfolios: Nutmeg is a low-cost investment company which provides around ten investment portfolios for customers. Each portfolio is a mix of investment assets. Clients have a choice to select a fully managed or fixed allocation portfolio based on their appetite for risk.
Nutmeg Investment offering: Nutmeg offers investment in stocks and shares ISAs, which are tailored based on risk profile. They also offer a Nutmeg pension product and a Nutmeg lifetime ISA. Nutmeg investment also provides new investors with the ability to set up funds like a pension fund, a Nutmeg ISA and LISA very quickly.
Nutmeg Investment performance: As per the Asset Risk consulting company, Nutmeg has performed well compared to competitors. It was observed that initial returns were not high but over the long-term Nutmeg investments exceeded expectations and managed to secure a 58-75% return in an eight-to-ten-year time frame
How Safe is Nutmeg Investment?
There have been several reviews and some press coverage regarding the fact that Nutmeg has yet to turn a profit. The company lost £9 million in 2016 and attributed that loss to rising costs, technology upgrades and holding clients' money rather than paying another company to do so. But clients should not worry, as investments are kept in the custodial bank (a specialized institution responsible for keeping clients' investments secure) in order to safeguard the investment. Since client assets are kept separate from Nutmeg assets, in the case of insolvency or failure, clients' money is secured from such adverse external factors.
Nutmeg also provides coverage through the Financial Services Compensation Scheme, which shields investments up to £50,000. Also, Nutmeg has just reached £1 billion AUM (Assets Under Management) and according to statistics of robo advisor companies, the £1 billion mark is the break-even point for any company to make profits. Since Nutmeg believes in diversifying capital across a range of global assets, it mitigates the risk of overindulgence in one particular sector and also rebalances portfolios periodically to ensure high returns with investment goals. Nutmeg rates security as a key factor and has industry standard security. One thing to note is that the composition of assets in a portfolio is selected by the Nutmeg team, and like other robo advisors Nutmeg investment uses ETF to track indices like the FTSE 100. Investors are mapped accordingly based on risk appetite.
Funding and Awards
Since the company's inception in 2011 it has won numerous awards. In November 2016 Nutmeg raised £30 million from Convoy and existing investing including Balderton Capital, Armada Investment Group, Pentech and Nigel Wray. After one month Nutmeg attracted an additional £12 million from Taipei Fubon Bank. Those funds are being used for innovation and expansion of the company. In 2017 Nutmeg also partnered with Fidor, an online challenger bank, for fintech services. In November 2016 Nutmeg revealed that it manages approximately £600 million assets on behalf of around 25,000 clients. In the first six months of 2017, Nutmeg's client base doubled from 20,000 to 45,000, and assets under management surged from £600 million to £900 million. Nutmeg also provides stocks and shares ISAs, which are a tax-efficient way of investing in the stock market as gains are tax free and there is an option to divide the amount across stocks, shares ISAs, cash ISAs or lifetime ISAs. In September 2017 the company revealed that, based on five years of data, their portfolios have outperformed those of their peers due to the reduced costs. Following are a few awards the company has won:
The Your Money award in 2015 and 2016 from Best Online Stocks and Shares
Best ETF Advisor and Best Robo Advisor in 2016 from ETF.com Awards
Overall winner of innovation in financial sector in 2016 from the Fstech Awards
In 2014 Nutmeg received Euromoney Awards, Good Web Guide Awards and Ecommerce Awards for Excellence
Customer Support and Robust Mobile Nutmeg App
Nutmeg is a robo advisor and online discretionary investment company. In order to open a new account, clients must answer a series of questions related to their investment goals and attitude toward risk. Based on their answers Nutmeg will assign a unique strategy based on algorithms to the prospective investor. Based on that strategy the company will build a portfolio which will include products such as equities, cash, bonds and real estate.
Another factor which influences investors is customer support. Nutmeg customer care is based in the UK and provides live chat, email and phone support from 9 a.m. to 5:30 p.m., Monday through Friday. Response time by email is generally one to two days, and the customer can log a ticket via email in case a service representative is not available by phone. According to some Nutmeg reviews, in the majority of cases service agents were able to resolve customer queries and did not require repeated follow-ups.
No investment company is complete without offering mobile apps for their customers. Nutmeg has free apps for both iOS and Nutmeg android. These apps are specially designed to check asset performance and to keep track of ISA allowances, topping up of the portfolio and to set regular payments. The overall rating of the Nutmeg app is 4.1 on Google Play, and around 45,000 investors across the UK are associated with Nutmeg through their investments portfolio.
Conclusion:
Nutmeg – Our Verdict
Nutmeg was created by Nick Hungerford and is known to provide one of the best online investment portfolio and robo advisory services. It provides one of the cheapest online investment services for clients looking to experts to manage their portfolios and make investment decisions on their behalf. Nutmeg provides decent returns for its clients and has outperformed many of its competitors with a comparatively high-risk portfolio. Nutmeg is known to provide competitive services with user-friendly tools and quality customer service. Low-cost fixed allocation portfolios are definitely going to attract clients who want peace of mind and don't want to participate actively in the market. The only downside is that the Nutmeg minimum investment requirement may be high for certain investors. The fees charged on managed portfolios is also a bit high, but overall, Nutmeg's stellar performance, simple and easy access to stocks and shares ISAs and a pension product with an excellent track record make it a winner.