What is CFD?
You may have heard of a CFD broker comparison, where you can find the best CFD broker to suit your needs, but for those who have never heard of CFD before, it is quite simply a "Contract for Difference". So, what is a Contract for Difference? It is basically a contract between a buyer and a seller. The contract states that the seller pays the buyer the difference between the contract value and current value of the asset. However, if the difference is of a negative value then the buyer must compensate the seller for this amount.
This is really a standard trading contract, where you buy your assets (stocks, share, commodities etc) for a certain price. If you sell when the price goes up, your profit is the difference; if your asset makes a loss and you decide to sell, then you lose some money, since you will not get back as much as you paid in. There are many countries that allow trading in CFD's, including Australia and New Zealand, Hong Kong, the UK and South Africa. However, the United States of America are a very notable exception, as they have strict rules regarding over the counter products – there are no exchanges that offer CFD's in the US.
What Happens to Client's Money?
If you are considering using the Plus500 trading platform, you might be concerned about what happens to your money.
Plus500UK Ltd is authorized and regulated by the Financial Conduct Authority (#509909). Plus500CY Ltd authorized & regulated by CySEC (#250/14) Plus500SG Pte Ltd, licensed by the MAS (#CMS100648-1) and IE Singapore (#PLUS/CBL/2018). Plus500AU Pty Ltd (ACN 153301681), licensed by: ASIC in Australia, AFSL #417727, FMA in New Zealand, FSP #486026; Authorised Financial Services Provider in South Africa, FSP #47546. The investor has no rights to the underlying assets. Trading is conducted in the form of CFDs. The investor has no rights to the underlying assets. Trading is conducted in the form of CFDs. Further information is available on the Plus500 website.
As Plus500 is regulated by the FCA, all of your funds will be held separately, in what is called a segregated account. This is following the FCA guidelines dealing with clients' money. Depositing money with Plus500 is simple. Once you have registered your account, click on the tab that says, "Funds Management" then choose the option "Deposit". From there, you need to choose the deposit option you prefer, then enter the amount you wish to deposit and press "Submit". The minimum deposit amount will depend on which deposit method you choose.
The options available include credit or debit card (only Visa or Mastercard are acceptable), electronic wallet options, Skrill, PayPal or bank transfer, depositing directly from your bank account into your trading account. Funds should be immediately available. To withdraw your money, click "Funds Management" then choose the option "Withdraw". From there, you select your preferred withdrawal method, the amount you wish to withdraw and then press "Submit". It is important to note that withdrawal priority will be to a credit card registered to the account, even if another withdrawal method has been chosen.

Top 3 CFD Broker Comparison
of 29 CFD Broker
Pepperstone
of 29 CFD Broker
GMO Trading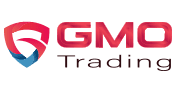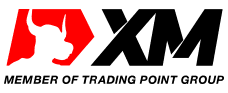 Plus500 Trading Platform Fees
There are fees associated with trading via the Plus500 trading platform, however, they do not charge commission on trades. If you take this into consideration when doing a broker comparison, then you will likely find that trades with Plus500 are very affordable. The fees that are charged, however, include Overnight Funding, which is when the account is holding a position for a certain length of time – this is known as "Overnight Funding Time" – and is charged as a percentage. An Inactivity Fee of $10 will be charged against the account if it has been dormant for three months.
To avoid this fee, you only need to log into the account every so often – you are not expected to trade each time. The charge will only be levied to the account if there are funds available. The inactivity fee is charged as an offset to the costs that are incurred by making the service available. A Guaranteed Stop Order fee is an amount that is charged if you use the guaranteed stop order feature on the account. This feature ensures your trade stops when it reaches a certain pre-set price – we go into more detail about this risk management option later. There are several features like this on the Plus500 trading site. Each is designed to help you make the most successful trades.
Other Fees
They do not charge deposit or withdrawal fees, but it is important to note that if you are opening an account and depositing money expecting to be using the Plus500 metatrader software, then you will not be able to – Plus500 use their own platform from which to trade. The site is user friendly, so when you make your trades, the process is fairly straightforward. As stated, when you make a deposit to your account there are no fees, but if you use a foreign credit card to make a deposit, you may be liable for additional charges.
You may also be charged by your bank if you make deposits and withdrawals via wire transfer. These are out of the control of Plus500, so before depositing any money, it may be worth calling them and asking in advance what their charges would be, so you can factor in these costs. Foreign traders should also be aware that if they deposit money into their Plus500 account from a currency that is not supported on the site, then this might also incur extra fees. While Plus500 have a policy of keeping charges to a minimum, the various other financial institutions that could be involved in the transaction may have a different fee policy.
Close at Profit / Close at Loss
Although a Plus500 MT4 system is not available, there are many risk management tools available to ensure that each and every trade is as risk free as possible. Although all trades have a certain element of risk and you may lose money on your trades, if you use these tools then the potential damage to your bank balance could be minimal – you may even see great profits by making sensible trades. When you set "Close at Profit" and "Close at Loss" at the start of a trade, it will enable you to set the rate at which your trade will end.
This means that you can limit your losses on any particular trade, although it is important to note that when it is set, it is not guaranteed to end at the exact price you set, because the market can sometimes 'jump' suddenly, and if this goes over the price limit you have set, it will close at the next available price. This is commonly known as slippage. Of course, this works with profit too, and if the price rises suddenly, you could make more gains than you expected. Slippage can be risky for some, particularly if the price gap is large.
Guaranteed Stop
If you add a Guaranteed Stop order onto your trade, it means that even in the event of slippage, your price limit is set, absolutely. Not all of the instruments are available with the Guaranteed Stop tool; if the asset you wish to trade has the option, it will show as a checkbox when you click the "Close at Loss" tool option. You are not able to add this option to a position that already exists, only onto a new trade or a pending trade. Once set it cannot be undone, however, the Close at Loss order can still be removed or amended if needed.
There is an additional spread charge for the Guaranteed Stop tool option, and it is non-refundable. When setting the Guaranteed Stop price, there are predefined minimum distances from the trading price currently showing and the price that you want the trade to stop at. This is a great option if you want to ensure that the risk of loss is minimal and if you want to be aware in advance of the trade ending exactly what your potential losses would be. Plus500 metatrader is unavailable but you can still use these risk management tools to your advantage, using the current Plus500 trading platform.
Trailing Stop
The Trailing Stop option tool is one that can limit the loss on a trade but also lock in profits at the same time. Opening a position and setting the Trailing Stop feature ensures it will stay open all the while the trade is making a profit but will stop automatically if the trade reverses position and starts making a loss. You can set the amount of loss to ensure it remains at a minimum. It is possible to place the Close at Loss order on the trade, which will update each time the market changes favourably.
The Trailing Stop option tool is fee-free; this is due to the fact that although the limits are set, it can be affected by slippage and is therefore not guaranteed. Just as when using only the Close at Profit / Close at Loss options, your potential losses can be larger than you expected. A quick search online for a Plus500 review will show that thanks to the choice of risk management options and the user-friendly site, Plus500 remains firmly one of the most popular and trusted trading sites available. Simply by utilising the tools that are readily available, you can be sure of making trades that are as risk-free as possible, so you can be making trades for longer with less outlay to yourself.
Demo Account
Plus500 offer a demo account that is ideal for those who are new to trading and who want to practice on the site without risking their own funds. This means that learning how to trade is perfectly safe and without an ounce of risk. The demo account is also good for those who have traded previously but with a different site – it is a way of feeling your way around the Plus500 system before taking the plunge. You can graduate to trading with real funds once you feel confident enough. There is no rush and no pressure to start trading with real funds.
It also gives you the chance to get a feel for the markets, which assets seem to be strong and which do not seem to perform as well as you would like. After using the demo account, you can trade with real money and earn real money in return. You can go back to using the demo account at any time, so if you feel like you still need the practice, even after making real trades, you can do so. The Plus500 MT4 platform is currently unavailable, but the platform used by Plus500 is safe and secure, easy to use and offers its clients the latest technology.

Conclusion:
Our opinion on Plus500
Our opinion on the Plus500 trading site is positive, but the lack of Plus500 MT4 might be disappointing for some. Plus500UK is a well-established company that adheres strictly to FCA guidelines – this ensures that not only is your money safe and secure (unless your trade makes a loss) but your private information is also safe. They offer a great range of risk management tools that you can take advantage of to ensure your risk per trade is relatively low.
The fact that there is a demo account, so that those who are brand new to trading can gain confidence and expertise without risk, is a great selling point to anyone who would like to try their hand at trading. Fees are low, or even non-existent in some instances, which means that more of the money made while trading with Plus500 remains your own. The wide range of trading instruments allows you plenty of choice for where to invest your money, without having to put all your eggs in one basket, which has been proven to be a risky way to trade.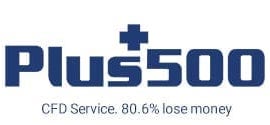 61 tradable currency pairs
User Friendly Trading Platform
Free demo account
£0 commission and tight spreads
Open Account now!
Risk warning: Capital can be lost. Terms and conditions apply.
Risk warning: Capital can be lost. Terms and conditions apply.