Stock chart reading for beginners – why use the stock charts for effective trading?
When you first start looking at chart patterns, you are sure to have a lot of questions. To begin with, you will want to learn just what a stock chart is and what really it shows. You may also want to know the best techniques to learn in order to understand, read and analyse these stock charts explained. Most importantly, you will probably be curious about the impact they could have on you and on your day trading. Just like with any chart, stock charts give you a lot of detailed information in a concise manner that you should be able to interpret to your advantage. The infographic element of the chart makes it easier to comprehend. So, if you are looking for stock chart patterns for beginners, you are going to succeed rather easily. With some basic guidance and understanding, you will be able to analyse most chart patterns and use them to trade effectively. Typically, stock charts tell you a story of the performance of a stock over a period of time. Once you learn to interpret the price and volume numbers in the charts, you will be able to interpret the whole story of the chart. That information is all you need to make some well-informed predictions about the stock so that you are well ahead on your trading strategies.
Top 3 Stock Broker Comparison
of 9 Stock Broker
IG Stock
Dep. Protection
50,000 GBP
of 9 Stock Broker
Interactive Investor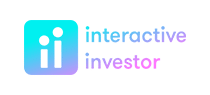 Custody fee
22.50 £ quaterly
Dep. Protection
50.000 GBP
Go to Broker
Risk warning: Capital can be lost. Terms and conditions apply.
of 9 Stock Broker
Calamatta Cuschieri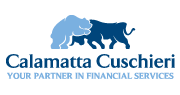 Go to Broker
Risk warning: Capital can be lost. Terms and conditions apply.
Stock chart reading for beginners – what goes in a stock chart?
Hopefully we have established that stock charts are an essential investment tool and a valuable resource for getting the best deals at the right time for the perfect trade. The fact is, if you neglect to utilise these charts in your trading, you will basically be approaching your investment game blindfolded. This is because you will be missing out on essential real-time data about the stocks and the opportunity to interpret that information to your benefit. The best predictions come from analysing past data.
As traders, you are probably aware that the trading prices of stocks tend to go up and down on a day-to-day basis. If you are trading without a chart, you won't be able to put all these price fluctuations into perspective and decide if it is the right time to buy, sell or hold onto a certain stock. For those who are just starting out, it is vital to realise that you will only be able to move forward in stock trading the right way when you understand what these charts and their respective patterns represent. Outlined in the next section is a breakdown of the different essential elements that go into getting to grips with stock charts explained.
Reading charts the right way
Price & Volume: The whole purpose of creating a stock chart is to see the patterns of price and volumes. It is critical to look at the price and volume traded for the stock together, as that is how you will get the whole story of the chart in your perspective. For instance, if you notice a trend for a price of a stock falls 2% in a day, but the volume that is traded for the stock is far below average, you can take it as a sign that the big investors in the stock are holding on as they expect the price to improve.
Moving Average Lines: The moving average lines typically track the price movement on a stock. These graph lines are essential, as they help a trader understand if a stock is extensively supported or anxiously sold out in the market by the large investors. A good key here is to watch out for stocks that are trading around their moving averages. Based on how they act, you will be able to understand if it is time to sell or buy.
Relative Strength Line: The Relative Strength (RS) line indicates the stock's performance measured against S&P 500. A sharply rising RS line will indicate that the stock is performing well against its competitors, whereas an RS line that is dropping consistently indicates that the stock is not meeting its expectations in the market and as a result its price is falling.
Analysing chart patterns
Traders use chart patterns that indicate the price patterns of a stock to make trading decisions. This is typically referred to as technical analysis, which is based on using the charts as the key determinant in forecasting the price of a stock or a security. Price charts are very visual and considered by most to be easy to comprehend. These price charts are an essential part of the bigger technical analysis. Figures are represented in the form of geometrical shapes and patterns that define the price movements of stocks and commodities that are traded. The size of the chart pattern and where the pattern occurs within a certain trend will indicate how big or small the next price move would be before the trend ends or the chart pattern completes. If the price breaks out of the chart pattern, this indicates that the price is likely to keep moving, and vice versa.
There are typically two types of chart patterns – the reversal patterns and the continuation patterns. Reversal patterns indicate an end of the trend that the chart pattern was showing, whereas a continuation pattern indicates that the trend as depicted by the chart pattern is likely to continue.
3 types of chart patterns
Chart pattern 1 – Head and Shoulders: This is a reversal chart pattern that indicates a prior chart trend is either reversing or has already reversed. The HS Top indicates to the traders that an upward trend is over, implying that the price is heading for a decline. The HS Bottom pattern indicates quite the opposite, suggesting a price increase.
Chart pattern 2 – Cup and Handle: This is both a reversal and a continuation chart pattern. The reversal pattern indicates the end of a downtrend and suggests that the price will be showing an uptrend. The continuation pattern occurs during the uptrend of the stock, when a cup and handle forms, with the price continuing to rise.
The Cup and Handle pattern is very similar to a rounded bottom being depicted on the chart. However, with the Cup and Handle, the price tends to stall near the breakout point and move sideways or a little lower for a certain period of time. The U-shaped and the sideways movement of the price creates the Cup and the Handle pattern.
Chart pattern 3 – Triangles: While the Triangle chart pattern can be a reversal pattern too, it is most likely to indicate a continuation chart pattern. The Triangle pattern forms when the price movement narrows down due to several price changes converging together. This creates the appearance of a triangle.
3 more essential chart patterns
Chart pattern 1 – Double Top and Double Bottom: The Double Tops and Double Bottoms are reversal chart patterns. The Double Top indicates that the price is no longer continuing on its upward trend and that lower prices are forthcoming. The Double Bottoms indicates a vice versa trend.
The Double Tops are formed when the price makes a high within an upward trend and pulls back. This is followed by another price peak and the price falling below the previous pullback low. With two price peaks, the trend is referred to as Double Tops.
The Double Bottoms follows a similar pattern as above, except that the price peaks are replaced with the price going low twice within the same downward trend.
Chart pattern 2 – Flags and Pennants: The Flags and Pennants indicate a continuation chart pattern. The terms flag and pennant are often used interchangeably. This pattern is formed when the price rallies strongly and moves sideways or downward slightly and continues its movement upward. The sideways price movement is often followed by a sharp rise.
Chart pattern 3 – Wedges: Wedges are multiple price waves indicating a reversal pattern. Wedges are formed when the price movement on an asset is within a narrow range. Waves can make strong progress upward or downward.
How to spot the most profitable stocks?
For beginner traders, the most important lesson to learn is to identify the perfect time to buy stocks or securities. The chart patterns can help you analyse this if you pay serious attention to the trends that these charts depict. So how do you spot the most profitable chart patterns for buying in? Here is what you should be looking for. There are three main factors that the charts will offer you which you need to evaluate to significantly increase your rewards and reduce your risks with the right timing and the right stocks to buy. Here is a look at each of these factors:
The best time to buy stocks is when the general stock market shows a confirmed upward trend. However, if you notice that the market trend looks upward under pressure, it is a good decision to hold back and wait before investing.
The stock market's winners are generally those companies that offer innovative, industry-leading products or services. Hence, having stocks of these companies in your portfolio is definitely going to give you the potential for great and allow you to enjoy dividends or even make a profit by selling when the price is high.
When observing chart patterns, it is an unspoken rule to look for stocks that form or break chart patterns. Investing in such stocks will reduce your risk and create a significant potential for a profit.
Conclusion:
Conclusion
When looking at the stock chart patterns for beginners, there is often confusion among new traders as to which charts they should use – weekly charts or daily charts. Typically speaking, both types are important, and traders should learn to use them both simultaneously. While the weekly charts give you a long-term perspective on the stock's underlying trend and smooth out the daily price fluctuations, the daily charts offer an essential depiction of the price and volume action in real time.
Traders use charts as part of their trading strategy to determine the price direction on a stock as well as to analyse the potential price rise or decline on that particular stock. Different chart patterns help to analyse and predict different aspects about a stock in the market. For instance, the chart patterns like the head and shoulders, triangles, cup and handles, double/triple tops and bottoms, flags pennants, rounded bottoms, and wedges indicate the entry points for the stocks and provide critical information on stop loss levels and profit estimates. As such, stock chart patterns for beginners offer a complete strategy for trading. In addition to doing basic research, broker comparisons, and gaining experience, many beginner traders like to incorporate chart patterns into their trading plan. This is the way forward if you are interested in building your investment portfolio.