Win-Win Outcome For Beginners and Experts
Stock market simulators are online tools to practice stock picking skills without making actual money investments. Investors can log on, set up accounts and play with simulated money. Simulators support various equity trading types, option trading, margin, short selling, limit/stop orders and allow investors to adjust for corporate actions like mergers, splits and acquisitions.
Test any trading strategy without risks. Simulators are a great way to learn basic investment concepts like market volatility, trading strategies, reading stock tables and more. News features embedded into the simulators provide insights into how real-time events like CEO appointments impact Wall Street analysis and upgrades/downgrades.
Simulations offer plenty of practice for market research. This is because stock market simulators come with a host of tools – historical prices, P/E ratios for certain securities, performance charts, historical trading data for numerous indexes and industries. Seasoned investors can also test complex trading strategies in a secure environment. They can even use research tools in a stock market simulation game to monitor IPOs track trading volumes and conduct technical and fundamental analysis using customised screens.
Investment simulators offer important lessons about the basics of finance, terminology pertaining to investing and more. Learn all about commissions, stocks, shorts and P/E ratios. See the bigger economic picture and how news can impact markets using simulations. Budgeting money, using comparative math, thinking critically and making quick decisions may not come naturally to many. Stock market simulations are the panacea for this.
Top 3 Stock Broker Comparison
of 9 Stock Broker
IG Stock
Dep. Protection
50,000 GBP
of 9 Stock Broker
Interactive Investor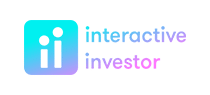 Custody fee
22.50 £ quaterly
Dep. Protection
50.000 GBP
Go to Broker
Risk warning: Capital can be lost. Terms and conditions apply.
of 9 Stock Broker
Calamatta Cuschieri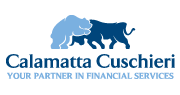 Go to Broker
Risk warning: Capital can be lost. Terms and conditions apply.
Beat the Street With Real Resources
Simulators let you choose from a host of resources, including broker tips and newsletters written by stock market gurus. Constructing a portfolio is simple, once you practice trading stocks. Stock market simulators also help you to assess your biases and gauge your proficiency for analysis. Gaining insights into economic factors that shape market direction is critical. Online stock market games also have a competitive element, enabling investors to put their skills and strategies against a challenging market. Getting in on a stock market game is easy. There are so many virtual stock-trading simulator apps available online. It's a risk-free way to learn about real-time trades.
Whether you've never traded before, or are just getting started to cash in on a bull run, following the herd mentality will not work. Get to know how popular markets and indices actually perform using a stock market simulation game. Watch the fluctuations. Learn the patterns. Get into the thick of things, as stock market immersion is the quickest and most efficient way to learn how to trade. Practice accounts or demo accounts cannot match a stock market simulation because these simulators offer the perfect test drive. Watch lists, stock screens and research based on data feeds.
More Than Just Fake Trading: Why Stock Simulators are For Real
With stock market simulators, traders can benefit from a great investing education. Each stock market simulation game also comes with a library of tutorials, articles, demos and online forums that provide valuable lessons. This is a space to learn the tools and tricks of the trade, mechanics of building a portfolio and powering profits. A chance to test drive new investment strategies such as shorting stocks, or trading options is another benefit. Sophisticated investing in futures, commodities and forex are greatly facilitated if you practice trading stocks. Top stock simulators also charge commissions and broker fees, so you can get a taste of trading for real. Simulated trading that includes charges enables traders to factor in the costs, while making investment decisions.
Billionaire investor and stock market expert Warren Buffet holds that successful investors should be able to control emotional biases. The stock market roller-coaster becomes easier to adapt to, with virtual trading games available online. Simulating the current day-trading sessions is important. The true value of a stock simulator, however, lies in its ability to go back years, months or even weeks. Stock simulators offer an invaluable opportunity to back-test market trading. This enables extensive research before money can be put on the markets.
Even Better Than Real Trading? Why Virtual Trading is the Best!
Simulation games enable traders to practice in an environment replicating real trading world. This provides a level of authenticity. Trading at true market speeds is important. Another key item for a trading simulator is data. Data fees may be charged in some cases. Others may even require purchase of data subscription from third party data providers. So, be aware of the hidden costs. The type of simulation provided is also important. Basic stock simulators show only the last value of a stock and the option to purchase or sell the security.
Some charting engine or technical analysis data may be there. But high-end simulators also have tools to give you the winning edge. Trading is a profession that focuses on battling the odds. Over analysis can lead to decision paralysis. This is why you need to practice trading stocks to understand how it all really works. A number of simulators allow trading during market hours.
Another crucial consideration is whether the stock market simulation game offers penny stocks. Volatility and low share price can make penny stocks less of an attraction for simulators. However, these securities are equally important to learn about. Choose a simulator that does not skim on the data stored or collected. Check if the charting application is easy to navigate. Some simulation games are an upsell tactic – be wary of these. Choose lightweight web applications that can be accessed anytime, with no strings attached.
Practice Investing, Experience Trading
Competitive trading simulators even enable traders to win big in a risk-free trading environment. Acquiring financial literacy without the risk of losing cash is easy. Practice trading stocks, if you want to learn and acquire knowledge about how the market works. Research shows investors learn from trading experience. It is clear that the more one trades, the greater the learning experience. Simulators also let stock traders gain confidence, as they play around in a sandbox and trade without losing money. Experiment with long and short term strategies. Stock market games are also the perfect place to try out diversification techniques and portfolio allocations.
Investing more in a stock, for example, has its benefits. It is strategies like these that you learn with practice. Investing is not a stab in the dark – you need to step into trading with your eyes wide open. Deciding on a strategy and testing it via market simulations is the best way to make strategies work for you. Practising how to trade can ensure profits for real.
In addition, you can grasp market knowledge and intelligent insights through a vibrant online forum that most of these games have. This way, you will also tap into the collective experience of seasoned traders. All in all, trading though simulators can have real benefits.
Why Stock Market Simulators Beat Demo Accounts
Trading through simulation games rather than demo accounts are way better. Demo accounts can cause loss of precious time waiting for market action. You cannot practice except when active trading sessions are on. Stock market simulation games let you play offline as well, and help you to utilise time efficiently. Traders also have the freedom to practice anywhere. The high quality of market modelling adds further value. Simulator models capture the nuances of market conditions remarkably well. When simulators are used, internal redundancy is lowered and traders get to focus on vital market action.
Demo accounts require registration and time investment too. Use simulators to get to the fast forward mode. Trading software also copies the real and live trading interface. The more knowledge is gained, the better market performance inevitably is. Paper trading through demo accounts or simulators – the difference is vast. Stock market games score over paper trading as the former track profit/loss summaries and other critical details. Understand the lingo and experiment with stock price, stock entry and stop loss strategies. Learn the basics of OCA, OT, OTT and OTA automatic execution approaches. Understanding the reward-risk principle is easy with stock exchange simulators rising to every challenge. Paper trading via demo accounts also does not help you to experiment with a lot of trading options.
Stock Market Games: The Good and the Bad
Stock market games come with many advantages. But there are downsides. Trading for real can lead to real losses. Moreover, financial education may begin with stock market simulators, but it does not end there. Trading is a work-in-progress and you may have a great approach to the market, but expertise comes with experience.
We know stock market games can be good for helping us to understand the terminology and the execution side of stock market investing. Back-testing, trying to see if market predictions come true, or cashing in on present opportunities is all about continually refining your approach. Opt for continuing education, and learn the latest financial trends through workshops and seminars. Expecting the right target every time you throw the dart is not just improbable, but impossible. Basing trading choices on market knowledge and business intelligence is a smarter choice. It is here that stock simulation games can prove their worth.
Certain features a great stock game include:
Displaying a seamless and easy to understand interface. While trading simulators are for experts and novices alike, resources for getting started can help both categories of traders.
The traders must be able to access real time prices so winning trades are legit.
An excellent customer support that can respond to not just general, but technical questions as well.
Conclusion:
Concluding Thoughts – Stock Market Simulators
Whether you're not sure about where to invest, or don't understand a concept or just want to hone your skills, stock market simulation games offer a huge community of experts ready to help. Learning to invest through games was never easier. Investors can create various positions at one go to compare performance and pay-off characteristics between various strategies.
Set up bull credit and debit spreads and play the markets with ease. Learning advanced strategies like forex, derivatives trading, short selling and leverage is way more simpler online. Investors can test strategies and avoid taking excessive risk due to lack of experience.
High levels of technical knowledge can make a difference. Limited demo accounts don't permit this. But market simulators do. So, get ready to beat the street with these interesting moves, and play the trading game to win. Market simulators offer a profusion of benefits and can be accessed from any location at just about any time, making the process of trading as simple as can be. Stock market games traders play can impact their skill, expertise, proficiency and choice of strategies.
They can open the door to a whole new world of exciting trading options such as futures and derivatives. Leverage stock market games and grow your portfolio. Whether you're bullish or bearish, stock market simulation games are the real deal. Opting for stock market simulator sites and apps may well be the best investment decision you have ever made.