Stock market conditions for 2019
The past decade has seen the financial market on the brink of a ten-year bull run as it goes into the New Year – a stunning period of almost constant growth. However, the back end of 2018 saw volatility come back to the market as the FTSE 100 index was 11% down on the all-time high of 7,860 that it reached in May, various world markets also fell and investor confidence was low.
With a final outcome on Brexit, and the potential recession and other knock-on effects which may result from it, being just months away as well as an ongoing trade war between the US and China (which is likely to affect UK markets as the EU retaliates with hikes on certain products), it's easy to see why investors are nervous.
The Bank of England says if the current tit-for-tat continues, it could escalate into a global trade war which would impact the financial markets. They recently said that GDP growth in the UK could decelerate by as much as 2% during the next three years. This would hit the Dow Jones hard.
Despite this, 2019 could still be a good year for long-term investors as many stocks are trading lower than this time last year, but there are many higher dividend yields. Traders will base their trading strategies around strong companies that have solid underlying fundamentals and are likely to grow whatever the future may bring.
Top 3 Stock Broker Comparison
of 9 Stock Broker
IG Stock
Dep. Protection
50,000 GBP
of 9 Stock Broker
Interactive Investor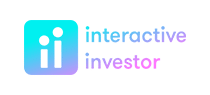 Custody fee
22.50 £ quaterly
Dep. Protection
50.000 GBP
Go to Broker
Risk warning: Capital can be lost. Terms and conditions apply.
of 9 Stock Broker
Calamatta Cuschieri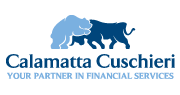 Go to Broker
Risk warning: Capital can be lost. Terms and conditions apply.
Communications stocks 1 – a constantly growing sector
Tech is with us everywhere, and if you are wondering what stocks to watch in tech, then you could be on to a winner. Before you start to choose your tech investments, make sure that you do a broker comparison to get the best deal for your money (always looking at the relative costs and fees that different brokers have).
You never know what will happen with the economy in 2019, especially as the advent of Brexit may well skew markets for a time, depending on what sort of withdrawal deal is finally agreed between the UK and the EU. Nevertheless, tech stocks may well not be affected by this, and there are several that you could investigate for trading.
Vodaphone, the multinational telecommunications conglomerate, has operations in Europe, Asia, Africa and Oceania, and owns and operates mobile networks in 25 countries. The company has a new CEO and is working on the implementation of a range of strategies, so its commercial execution will be improved. The plan is to simplify the business and prepare it for the digital future. Vodaphone recently bought assets from Liberty, boosting its cash flows and ensuring that there have been excellent dividend payments.
Tech is one of the most exciting markets
Brexit could have a massive impact
Vodaphone is a stock to keep a keen eye on
Communications stocks 2 – long-term prospects
Safety and stability in companies are what many long-term investors are looking for, which makes BT a good bet for investing in 2019. As one of a number of communications operators stocks to watch, BT is a very strong company that has, since 1985, paid a dividend every year. The company operates in what's known as a very defensive sector, in that a core part of its business is telephony, and even in a recession, people don't stop making phone calls. Recently, the company bought EE for £12.5bn, and this now makes it the market leader in mobile in the UK. Add into the mix that there is close to an 8% dividend yield with shares that are available and that looks like a very good return.
BT used to be a monopoly run by the state, thus having a 100% market share, but even as a private company, it remains the UK's market leader both in fixed-line voice services and fixed-line broadband.
The company does have a substantial debt burden, including for its pensions obligations. Although it is impossible to say how any company will perform in the future, BT does appear to have a sound base in terms of fixed-line and mobile operations and is worth considering for investment.
Considered safe and stable
Market leader in mobile and fixed line
Debt burden to consider in terms of future dividends
Investing in insurance
Insurance companies can often be a great place for investors to look for good returns on stocks. After all, you need motor insurance if you drive a vehicle, and it's not just private motorists who need it as there are thousands of large and small transportation companies that also need it. Then there are buildings and contents insurance for homes. They are not compulsory for homeowners but are a sensible way of protecting your assets, and for landlords, it's pretty much essential to have buildings insurance because you need to be in a position to protect tenants.
Then there is travel insurance, health insurance for those who want it, and any number of other ways to protect both you, your family, property and possessions. There are many companies that offer all types of insurance, and it's always a good idea when you are looking to buy to use a comparison site for the best available deals.
When it comes to investing in insurance companies, there are some strong candidates to consider that have either been around for a long time or have grown exponentially over the last few years and could be a good investment choice for 2019.
Prudential, for example, has seen good growth in the US and Asia over the past year. It's a low to medium-risk business that can be attractive to investors when markets are volatile, and has a healthy balance sheet.
Potential good returns
Essential services provided
Strong growth prospects
More insurance options
When you're looking for investments that are more likely than not to provide good dividends in the insurance industry, you could look to both Admiral and Hastings Group as stocks to watch.
Admiral pays out most of its profits to its shareholders and does this through a combination of regular dividends and special ones. The company's dividend potential was enhanced by the reporting of a 45% hike in its full-year profits for 2017, and as Admiral's business model is capital-light, a large amount of this additional profit was returned to investors. The final dividend had a satisfactory 13% increase. Although it is predicted that growth may slow over the next year or two, it's a highly productive company with a return on equity of 55%.
Hastings Group sells mainly motor insurance in the UK, and its successful digital-first model has helped it to outgrow the rest of the motor insurance industry in the UK. That focus on technology has stood the company in good stead with revenue pushed higher by 9% in total in the first six months of 2018. There was an increase of 6% year-on-year of live customer policies, reaching 2.7 million, and the company expects to hit City growth targets for the full year. Shares are not that expensive, so if you are looking for a reasonably priced investment that will give you income and growth, then the company is worth considering.
Good dividends potential
Income and growth
Investing in insurance
Big pharma – delivering growth and dividends
The fact is that there will always be a huge market for medical drugs and all the accoutrements that go with them. One of the difficulties that pharma companies face is that drugs that they have developed will, over time, lose their patent exclusivity. However, companies can move past these issues as they continue to develop and manufacture important drugs, which, when authorised by the appropriate licensing agency, will make a lot of money for shareholders.
GlaxoSmithKline plc, the giant UK-based pharmaceutical company, has had a strong 2018, with shares rising 16.2% to the end of November, and the estimates for its earnings for 2018 have risen 1.4%. Recent estimates for 2019 earnings have gone up by 1.3%, so there are interesting growth prospects for the company. One of the most important aspects for the future for any drugs company is to have a strong late-stage pipeline, and GlaxoSmithKline is considered to have a good one. Although data from a number of the company's late-stage pipeline programmes is likely to come in 2019, there have been encouraging performances from its new products. Shingrix, Juluca and Trelegy Ellipta – the firm's three newest products – have been doing well. When you add Glaxo's buyout of the Novartis stake in the Consumer Healthcare Joint Venture with US giant pharma company Pfizer, the company's competitive position is strengthened.
Good profit potential
Strong base for growth
Joint venture with top US pharma firm
The world of finance
Even though the worldwide financial crash of 2008, as well as a spate of scandals and mis-selling the likes of PPI in the years that followed, put the brakes on investors wanting to put money into financial services, banks are looking much stronger going into 2019. In fact, the big five FTSE banks, which includes HSBC, Lloyds, RBS, Barclays and Standard Chartered, make eye-wateringly large profits, so you may want to consider investing in some of these vast financial institutions in the hope of getting good, regular returns.
In the second quarter of 2018, they made profits of £9.3 billion between them, the strongest three-month period in around five years. Lloyds' profits are ahead of market expectations and RBS has just paid its first dividend in ten years. Thanks to this, banks are investing more in their mobile apps and websites as customers are increasingly using these digital services over bricks-and-mortar branches.
Interest rates are also on the rise. This means that banks can charge more for loans and mortgages but don't have to pass on rate jumps fully to their savings customers. Another piece of good news for the sector is that there are not many more fines and compensation packages that need to be settled. Once the August 2019 deadline for PPI compensation payouts has passed, banks will have more money to give back to shareholders.
Strong sector performances
Large profits
Good dividend potential
Conclusion:
Conclusion
Investing in the stock market can be as risky as you choose, with many solid stocks available that are likely to keep producing good returns and newer offerings that you may be willing to take a gamble on. It comes down in the end to the appetite that you have for risk. Safe stocks are likely to give you a regular return, but mostly not as high as ones where a new company suddenly takes off. If you are in there at the beginning, then you have a great opportunity to make some high returns.
When looking at your options, it's worth researching the market with an online trading guide before making your choices. There are many experts who will give their take on what's hot and what's not in terms of predictions for 2019, and if you want to buy and trade stocks as an individual, then there are also many online brokers that have live feeds of market prices, so you can watch the movement of recommended stocks.