Understanding Forex Signals: The Basics
Most traders possess a basic understanding of how to use forex signals in order to make their trading strategies as effective as possible. However, if there are any uncertainties on how to approach this useful tool, this article aims to remove them. Otherwise, the following expert advice can function as a refresher on how to use forex signals and what they are, as the information can easily get lost among all the other forex information out there.
The first piece of information to take note of is the definition of forex signals. Forex signals are simply recommendations from a trading software, a robot, or a human analyst. These contain important insights that can help you make informed decisions on your trades. These signals can provide traders with information for entering trades on a specific currency pair as well as data on prices and time. It is often noted by broker comparison sites that daily signals are in real time. This is vital to keep in mind because according to experts, new traders could mistakenly base their decisions on yesterday's signals if they are not careful. Since they are sent in real time, forex signals are delivered through numerous channels such as website updates, RSS, SMS, email, and even through tweets.
Top 3 Forex Broker Comparison
of 29 Forex Broker
Pepperstone
Currency pairs
70 Currencies
of 29 Forex Broker
GMO Trading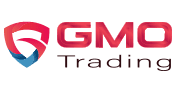 Currency pairs
60 Currencies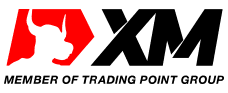 Currency pairs
55 Currencies
Definitions of Manual Forex Signals and Automated Forex Signals
There are two types of foreign exchange signals that can be considered permanent 'fixtures' in the forex market: manual signals and automated ones. Learning how manual forex signals work involves a lot of research. Traders can search online to find signals that will help decide whether to sell or buy a particular currency. This is a time-consuming process, but it does have its benefits. This process relies on the individual's interpretation, which can be a double-edged sword. Sometimes a trader's analysis is not accurate and may work against them. On the other hand, you can assess these situations in a manner that robots cannot. Human beings can see unpredictable and awkward movements, making it possible for them to pull out of a currency pair. As a trader, you have particular trading skills and instincts that robots simply do not possess, meaning you can effectively determine if a trade is profitable or not.
Automated trading signals, although automatic, still need your input. You can key in what the software will look for and it will interpret the signals it gets. One advantage of automated signals is that they can tell you whether you should buy or sell. These signals are proven to be very accurate, but like other programs, they still leave room for error. However, these miscalculations are mainly human (i.e.: the program was not completed correctly).
Advantages and Disadvantages
Manual Trading Signal Advantages – If you choose to do things manually, you will benefit from human intelligence and a feel for the market. If you are effective, you will reap more rewards overall. One of the main advantages of manual signals is the fact that you can trade the news. Very few trading robots have this capability. Manual trading also allows you to make full use of fundamental analysis, a technique that offers a good profit margin when used properly. Trading manually also makes you more adaptable when market fluctuations occur.

Manual Trading Signal Disadvantages – Apart from being time consuming, looking for signals manually can result in missed trades and limit your market range. If you choose to subscribe to a manual signal system, for example, your human analyst will only be able to provide signals for certain currency pairs.
Automated Signals Advantages – If you are new to forex, you should take advantage of automated signals as they will help you build confidence in your trades while ensuring that your emotions do not get in your way to success. Robots also have the capability to back-test their data, meaning you won't have to hesitate when buying or selling a currency pair. Automated signals save time and provide access to a wider range of the market.
Automated Signals Disadvantages – These signals are not flexible and they can break down at any time, especially if your computer is hit by a virus or isn't working properly.
The Advantage of Robots
Robots are a god-send for many traders as they can process more data than humans ever could. This translates to you managing several currency pairs without spending a lot of time on the computer to do the research. It also means getting all the information you need to trade in these currencies while the interpretation of the robot is still applicable. Trading robots also make it possible to monitor charts every time you need to and trade without worrying that you may have missed significant signals along the way. It should be noted that using a combination of manual and automated signals has an edge over using just one or the other.
The main thing that can truly put a trader at risk is his or her own human limitation. One weakness that can cloud the trader's judgement is greed (i.e. wanting more profit despite dealing in a volatile market). Mistakes can also stem from fear, lack of confidence, hesitation, and weariness. Traders with no conviction in their interpretations of the market often get a tiny bit of profit and withdraw from the trade too early. When it turns out they are right, they see that they could have made more. Hesitation and weariness can also lead to poor decisions that a robot would have easily avoided.
A Deeper Understanding of Human Weaknesses
While the previous paragraph may provide enough information to encourage a trader to rely on automated signals, it is important to include other human weaknesses that persist among manual traders. If you prefer manual trading signals, knowing these weaknesses will give you a better idea of when you can rely on your own interpretations and when you can't. It will also provide valuable insight on when you may need the assistance of automated signals.
One of the most dangerous human weakness is negligence. Although this can be forgiven in other situations, the forex market doesn't forgive because it does not have the capacity to. Minor negligence can lead to losses, something that can be avoided if a robot does most or all of the work. This does not discount the benefits of manual signals, but human weaknesses can affect the quality of a person's interpretation of data. Lack of discipline and inconsistency can also result to unsuccessful trades. Trading robots are continually reliable and always factor in your short term and long term. They are programmed to do computations and analyses day in and day out without fail. These cannot feasibly be done by a human trader 24 hours a day.
Forex Signals Guide: Who Do You Trust?
Forex signals are useful in making trading decisions. They can be free or paid and most offer signals for short-term trades. These are basically notifications on when you should enter a trade or when you should pull out. When a currency pair reaches an optimal price movement, these signals will tell you to either buy or sell. If you do not want to do the analysis yourself, you can opt to employ the services of a human analyst or subscribe to an algorithm. The only problem is that there are so many services to choose from.
According to Jessica Nuveum, an employee at a company that host traders' workstations, there is still no substitute for reputable guidance. This means that no matter how good a company's pitch is and how affordable their services are, you still need to scrutinise what they offer. Both automatic and manual forex trading signals can be found online. If you intend to subscribe to a service, you should take advantage of their free trial. More often than not, free trials also signal that the business selling the service is legitimate. Legitimate companies allow traders to test their product prior to making a purchase. It is important to only buy or subscribe to companies that have previous results, specifically ones that have been evaluated by third parties. Legitimate providers will also be able to validate their claims (as opposed to those who restrict access to their product's audited results).
Summary of Choices
It's not always easy to get all the information you need at your fingertips when making a trade. What helps traders a lot in the decision-making period, is knowing what the different signals mean. The different types of signals signify different "events" of when the signals are created. This will also provide a clearer picture for the trader as to which option works best. While it can save quite a bit of money to go the manual route, paid signals might just add that extra layer of information that only an experienced and professional trader can provide. The ultimate choice lies with the trader, however.
Manual Forex Signals – These are generated by a person who is doing the research for you. He or she is being paid to look for signals manually and interpret them for traders.
Automated Forex Signals – These signals are generated by a robot that is using software made for the forex market. The robot interprets these signals and sends them to you.
Free Signals – Many forex trading platforms provide free signals to their users.
Paid Signals – Paid signals can come from a range of providers but for the purposes of saving money, you can pay for signals from a reputable company and use only that.
What Every Trader Must Remember
Understanding forex signals requires a thorough understanding of forex trading itself and how forex signals work. This is a prerequisite and must be taken into consideration when buying or subscribing to a particular signal system. If you are thinking of using automated signals, you must remember that they will not lead you to 100% profit. When used correctly, they can give you higher chances of making some money. In fact, signals from reputable companies are much better than doing the research yourself. They also leave little room for mistakes, which means traders can avoid losing capital.
Using foreign exchange signals only requires basic knowledge of the market and how it works. However, mastering FX trading first will yield better results. Since it has been reiterated that there are a number of signal providers around, it must also be kept in mind that the best signal systems are rendered useless if a trader does not have a full appreciation of currency trading and its intricacies as well as knowledge as to which signal providers to use.
To apply manual or automated signals, traders must look at the disadvantages and advantages of the trade. It is also important to factor in trading style and individual abilities. Doing this will lead to higher yields.
Conclusion:
Conclusion
The type of signal that you will choose depends on your trading style and your skills. If you are new to trading currencies, getting automated signals is a good idea. These are beneficial for newer traders because it can help you learn more about the market while ensuring that you do not lose a lot of cash along the way. The main aim of these bots is to lead you to profit, but you must remember that profits are not guaranteed. If you already have a lot of experience in the forex market, manual trading is an option to consider because it provides more flexibility and enables you to use your knowledge and experience to make trading decisions. Both types of forex signal have their pros and cons, so the choice ultimately boils down to is your own personal comfort level and preferences. Whichever you choose, it is important to keep in mind that understanding forex signals requires an appreciation of forex trading as a whole.