How are Penny Stocks Traded and How are they Different from Normal Stocks?
Because penny stocks are not traded on major exchanges. They are generally traded over-the-counter through the OTC Bulletin Board or through Pink Sheets. The OTC Bulletin Board is a decentralized market.  There is not only confusion about what are penny shares, there is also confusion about how they are different from normal shares. There are many differences between penny stocks and normal stocks. For example, penny stocks are much more prone to dramatic price volatility. This is because small companies tend to be less stable than larger ones. The reason is because they control less market share, they are less established, and they can be more easily affected by market changes or negative events.
Also, the companies who offer penny stocks are not subject to the same stringent regulations that companies who offer normal stocks are. This means that there is far less transparency for penny stock companies than there is with traditional stock companies. Because of this, there is a significantly increased risk associated with penny stocks. Another key difference between penny stocks and normal stocks is that penny stocks are significantly less liquid than traditional stocks. This can create a lot of problems when you decide that you want to sell your shares. At times, there may be difficulty finding a buyer and you may not be able to get out at the time you want to get out.
Top 3 Stock Broker Comparison
of 9 Stock Broker
IG Stock
Dep. Protection
50,000 GBP
of 9 Stock Broker
Interactive Investor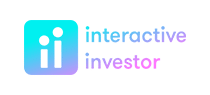 Custody fee
22.50 £ quaterly
Dep. Protection
50.000 GBP
Go to Broker
Risk warning: Capital can be lost. Terms and conditions apply.
of 9 Stock Broker
Calamatta Cuschieri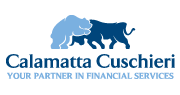 Go to Broker
Risk warning: Capital can be lost. Terms and conditions apply.
Why are Some Investors Drawn to Penny Stocks?
Many investors get drawn to penny stocks despite the increased risks that penny stocks present. The reason is because even though most penny stock companies do not experience sudden and rapid upward moves, some do, and when this happens, people holding the stock make incredible gains. So, this can make penny stocks worth it for some people.
Penny stock gains can truly be breathtaking. This is because when a penny stock rises in price from one cent to two cents, an investor doubles his or her money. If a penny stock rises in price from 1 cent to 10 cents, then an investors makes ten times his money. It can be easier for penny stocks to double, triple, quadruple, etc. in price than it can be for stocks that are worth $50 or more. This is because the starting value is much lower.
When a penny stock company starts doing better, then the moves upward can be sudden and dramatic. However, the opposite is also true, the high volatility can also go downward. So, an investor who holds a penny stock worth 2 cents can see the value of his or her investment cut by 50 percent if that stock price goes down to one cent.  Intense volatility is often a deterrent for many investors. However, for some, it is simply too enticing to resist. There are some investors who only invest in penny stocks.
Is There a Safe Way to Invest In Penny Stocks?
Some people who wonder, "what are penny stocks?" or "what are penny shares?" also want to know if there is a safe way to invest in penny stocks. Essentially, the answer to this question is no. There is no guaranteed safe way to trade penny stocks. If you start investing in penny stocks, you will be subjecting yourself to substantial amounts of risk. Investing in traditional stocks is not 100 percent safe either. However, traditional stocks are regulated much more heavily and because the companies are larger, they tend to be more financially stable in general.
If you are planning on investing in penny stocks, you should be prepared financially and mentally for what you are getting into. It is a high risk and potentially high reward asset class. You should only invest money on penny stocks that you are prepared to lose because there is a very good chance that you will lose it. In fact, many people have lost tremendous amounts of money by investing in penny stocks. This could happen to you too if you decide to put a significant amount of money at risk by buying a lot of penny shares. So, be very careful.
Penny Stocks and Fraud
Penny stocks are at a particularly high risk for fraud. There are several reasons why this is true.
The first is because occasionally, companies that offer penny stocks are not even actual companies, and the second is because pump and dump schemes are common with penny stocks. A pump and dump scheme is when a group of people who are working together intentionally drive the price of a stock up only to sell it after it has reached a certain target. The reason why these schemes often work is because when investors who are not in on the scheme see the price of the stock rising rapidly, they often jump in and buy shares. These people then become the victims when the artificially pumped stock drops in value after the dump occurs.
Penny stock markets are decentralized and are not subject to regulation levels anywhere near those of traditional stock markets. As a result, many people attempt to conduct fraud in penny stock markets. These type of schemes were depicted in the movie The Wolf of Wall Street, which featured actor, Leonardo DiCaprio, as notorious Wall Street fraudster, Jordan Belfort. Another high profile penny stock fraudster is a man named Zirk de Maison. de Maison created six fake companies and offered them as penny stocks between 2008 to 2013. de Maison made $39 million from this fraud, but was eventually caught and sentenced to federal prison. This is a perfect example of penny stock fraud.
Are Penny Stocks Worth Investing In?
For most people, the answer to this question is simply no. There is just too much risk and volatility in penny stocks to consider investing money in them. However, for other people penny stocks are worth it… maybe.
There are several types of people for whom penny stocks may be worth investing in.
1) These are people are either highly experienced traders, who only want to invest small amounts of money, or who are already wealthy and who can easily afford to lose money on bad investments. People who are highly experienced traders might do well to invest in stocks because they will be able to more easily identify the good and legitimate companies from the bad and the fraudulent. This means that experienced traders will have a much better chance of actually profiting from penny stock investments.
2)People who only want to invest small amounts of money may also find penny stock investing worthwhile. This is because small losses can be easily sustained. Penny stock investing may also be worthwhile to wealthy people who can afford to take more risks. A wealthy person can much more easily invest $25,000 on a handful of promising penny stocks and sustain the losses if none of the stocks come good.
3) However, for a person who is not wealthy, a $25,000 loss could be absolutely devastating. So, essentially, for most people, penny stock investing is not advised. But for a select few, it can be.
Safer Alternatives to Penny Stocks
For people who find penny stocks too risky, there are many alternatives that are safer and that are generally considered to be less risky. Examples of these are traditional stocks, government bonds, and indices. Traditional stocks are considered to be safer than stocks for many reasons, which were covered above. Government bonds are considered to be safer than penny stocks because they are backed by federal governments. A federal government is typically much more secure than a fledgling company offering a penny stock. Indices are usually safer than penny stocks because they often are made up of dozens of the best stocks in a given nation.
Companies which have the best stocks are typically much more secure than companies offering penny stocks. So, traditional stocks, government bonds, and indices are all safer investing alternatives to penny stocks. Example of companies who offer stocks that are much more stable than penny stocks are Apple, Amazon, Google, Netflix, and Facebook. So, if you are looking for traditional stocks to invest in, you should take a look at those. There are many more to choose from if you do not like those five, however. Most major exchanges offer a wide variety of stocks to choose from.
A Note About Penny Stocks for Mining Companies
Penny stocks for mining companies are particularly risky and if you are thinking about investing in them, you should take extreme caution. This is because small mining companies occasionally claim that they have found a large deposit of gold, silver, diamonds, copper, or other valuable resources, when they actually have not. Because smaller mining companies with penny stocks are not subject to the same regulation that larger mining companies with standard stocks are, it can take a long time for a fraud like this to be discovered.
When such a fraud is finally discovered, it can reduce the price of the penny stock to nothing or next to nothing. If you are thinking about investing in mining penny stocks, then you should be especially careful. One of the worst things that can happen to an investor is to be holding mining stocks when it is found out that the company was lying about finding a gold deposit, a silver deposit, etc. If you do happen to be holding penny stocks for a mining company when something like this happens, then you will most likely need to sell your entire position immediately in order to prevent experiencing tremendous losses.
Conclusion:
What are Penny Stocks?
"What are penny stocks?" is a question asked by many people around the world. The short answer is that they are incredibly risky assets that represent shares of small companies. Penny stocks can be extremely enticing because when they do break, they create fortunes for investors. However, there is an incredible about of uncertainty and instability associated with penny stocks. Many penny stock companies simply go out of business, and their stocks essentially lose all of their value as a result.
However, with that being said, if you are someone who likes high risk, high reward situations, then penny stocks could be perfect for you. If this is the case, then there are many penny stocks for you to choose from across a wide array of industries.
But, before you make your investments, you should be sure to conduct a lot of research on the companies that you are considering investing in. If you don't, then you may be investing in a fake company and not even know it. However, even if you do conduct a lot of research, there is no way to know for sure whether or not your penny stock investments will succeed. You will still be taking a large gamble. In fact, some people who even argue that you would have better odds at a casino. Ultimately, you are the only one who can answer the question "are penny stocks worth it?" for yourself.