How Are Trades Made On The OTC Market And What Assets Are Traded On It?
There are several different types of ways that trades are made on the OTC market. These ways include telephone, email, and proprietary electronic systems. The particular medium that is used depends on the needs and preferences of the parties involved in the trade. But, unlike with traditional exchanges, the user does not go to a stock market, or to a stock market website, such as NYSE.com and make trades. The trade is instead made directly between two parties. The primary assets that are traded on the OTC market are penny stocks, derivatives, currencies, and bonds.
Investment banks often sell assets to their clients using the OTC market. Penny stocks are also commonly referred to as OTC stocks. Many people who wonder "what is OTC?" ask the question, "what are OTC stocks?" Penny stocks, or OTC stocks, are stocks for companies with small market capitalizations and which do not meet the SEC requirements to be sold on a traditional stock exchange. Penny stocks typically have prices that range from one cent to five dollars. A penny stock must have a price of five dollars or under to be considered a penny stock. OTC stocks are not subject to the same strict regulations that standard stocks are subject to. The result is that there is far less transparency for OTC stocks. This results in OTC stocks being much riskier.
Top 3 Stock Broker Comparison
of 9 Stock Broker
IG Stock
Dep. Protection
50,000 GBP
of 9 Stock Broker
Interactive Investor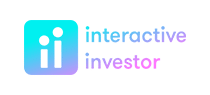 Custody fee
22.50 £ quaterly
Dep. Protection
50.000 GBP
Go to Broker
Risk warning: Capital can be lost. Terms and conditions apply.
of 9 Stock Broker
Calamatta Cuschieri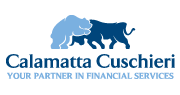 Go to Broker
Risk warning: Capital can be lost. Terms and conditions apply.
The Pros Of The Over-The-Counter Market
If you have been wondering if there are pros to the OTC market in addition to "What is the OTC market?" the answer is that yes, there are pros. There are several important pros of the over-the-counter market.
The first is that it allows two parties to trade directly with one another without having to rely on a third party to facilitate the exchange. So, trades can often be made more seamlessly.
Also, trades can be customized to meet the needs of the two parties involved.
Another major pro of the OTC market is that because it is significantly less regulated, parties often do not have to disclose the trades made on this market. This can be highly beneficial for any party that wants to keep its trades private.
Another pro of the OTC market is that it simply provides an alternative to traditional stock markets. This gives investors a greater level of investing freedom. This freedom can be appealing to many people. It also helps to prevent all of the power for asset trading from being concentrated into one source. This helps to create a better balance in the markets and prevents monopolies.
The Cons Of The Over-The-Counter Market
There are many cons of the OTC market.
For example, even though less regulation may be convenient in many cases, it can also create a lot of problems. This is because a lack of regulation can increase the risk of fraud. This is especially true with penny stocks. Penny stock fraud is relatively common. It can come in the form of pump and dump schemes, fake companies, or rampant insider trading. It is far easier to manipulate penny stocks because companies offering penny stocks typically have much smaller market caps than those offering normal stocks. It is easier to manipulate smaller markets than larger ones.
Sometimes the companies who list penny stocks do not even exist at all and the stock is purely an effort to con people out of their money. So, this is a major risk.
Additionally, with the OTC market, there is something called counterparty risk. Counterparty risk is the risk of one party in a trade failing to meet his, her, or its obligations for the trade. For example, if party a agrees to buy derivatives from party b, the counterparty risk would be that party a fails to complete current or future payments if party b gives them to party a.
Counterparty risk is a major downside of the OTC market. This is especially true in times of financial crisis, such as the 2008 stock market crash. During such periods, liquidity can dry up and it can cause problems.
Should You Use The OTC Market To Make Trades?
If you are a novice trader/investor and do not have a lot of experience and trading knowledge, then you should probably just stick to the traditional stock market. This is because you will most likely not be able to identify a major risk when one comes before you. For example, you may not be able to tell if a penny stock represents a legitimate company, or whether or not there is substantial counterparty risk for your trade.
Because of this, you should stick to the traditional stock market. It is more regulated, safer, and easier to understand.
You can use any number of brokers that offer traditional stock market trading. However, if you are not a novice trader, then the OTC market may be advised for you. There are several circumstances in which the OTC market may be advised. The first is for parties who want to invest in penny stocks and who have the experience and skill to be able to pick good penny stocks. Penny stocks can have extremely high rates of return when they are chosen correctly. So, if you know what you are doing, then OTC penny stocks can make good investments.
Creating A New Market
Another circumstance in which OTC trading is advised is when an investment Bank wants to create a market to offer assets to its clients. For example, if an investment bank wants to sell $10 million worth of bonds to one of its clients, then the OTC market can be used to do this. Using the OTC market may be more convenient and efficient in such a case. So, if you work for an investment bank, then the OTC market can be advisable for you to use for large trades. Third party broker fees can also be eliminated when trades are made directly between two parties, so this can be appealing as well.
The OTC market can also be advised for people who simply do not like to use traditional stock exchanges. Some people just prefer decentralization and philosophically believe that it is better for two parties to trade directly than to use a third party to do so. If you fall into this category, then the decentralized OTC market may be a good place for you to do your trading. If you do not fall into this category, then you may be better of using traditional stock markets. The New York Stock Exchange is a good example of an exchange that might work well for you.
Another Issue With OTC Stocks
Because OTC stocks have small market caps and are thinly traded, it means that you can run into problems if you want to sell a large amount of OTC stocks in a short time. For example, if you want to sell 10,000 shares of OTC stock X, then you may drive the price down significantly when you sell the first 5000 shares.
So, you may actually lower your earnings when you are trying to sell.
Also, you may have trouble finding buyers. This is simply because there tends to be fewer investors who are willing to take on the risks of OTC stocks. This is very different from traditional stocks, where buyers are very easy to find and investors usually have no trouble selling. You need to consider this risk when you are thinking about buying large quantities of OTC stocks. After all, the last thing you want to happen is to drive the price of your holdings down by selling portions of them or to try to sell when you are ready only to find that there is no one who wants to buy. Both of these situations can be disastrous and cause major problems.
Are Traditional Stocks Without Risk?
Even though traditional stocks are subject to much stronger regulations and oversight from the SEC, they too are also not without risk. This is because prices can fluctuate wildly, even for traditional stocks. This is especially true when a stock market crash happens. When a stock market crash occurs, it often since the price of many of the stocks on any given exchange way down. For example, during the stock market crash of 2008, many stocks lost an incredible amount of value. Some companies even went bankrupt during this time. However, the stock market recovered well after this crash, and the stock market has been on bull run since roughly 2009.
But the key point is that even though traditional stocks may be safer than OTC stocks, they too carry risks. For this reason, if you plan on investing in traditional stocks instead of OTC stocks, you still need to be very well-informed if you are going to make successful investments. And even if you are well-informed, you can still lose money. There's no such thing as a stock that is 100% safe and guaranteed to make investors money. Every investment you make in a stock is a risk whether it is a penny stock or a normal stock.
What Are Pink Sheets?
Many people who ask the question, "what are OTC stocks?" also want to know what pink sheets are. This is because the term "pink sheets," is often used in reference to OTC stocks. So, if you have also been wondering "what are pink sheets?" in addition to "what are OTC stocks?" the answer is that pink sheets are daily publications of bid and ask prices for OTC stocks/penny stocks. Pink sheets are published by the National Quotation Bureau.
Pink sheets are extremely beneficial for OTC market investors because it helps them get up-to-date information about OTC stocks. This information can help investors figure out whether or not they would like to buy or sell OTC stocks on a given day. Pink sheets are called "pink" sheets because they were first published on pink piece of paper. Now the phrase pink sheets is commonly used synonymously with penny stock investing. Companies who are listed on the pink sheet system are typically viewed as being the lowest quality stocks that investors can buy. This is due to their low market capitalization, their lack of regulation, and the high risk for fraud that is associated with them. However, pink sheet stocks can still generate incredibly high returns in some cases.
Conclusion:
What is the OTC Market?
"What is the OTC market?" and "what is OTC?" are two questions that are frequently asked by people around the world. As this article explains, the OTC market is a decentralized market for trading assets that does not require a third party such as a stock exchange or other intermediary for buying and selling. Bonds, derivatives, penny stocks, and currencies are all commonly traded on the OTC market.
Trading on the OTC market can be more convenient, but it can also be more risky. This is because counterparty risk is a real problem for OTC trades, and because the lack of regulation means that the assets are less secure than those offered on traditional exchanges. However, despite the risks of OTC trading, there are also many benefits. So, it is up to you to weigh to pros and cons of the OTC market to figure out whether or not it is right for you.