SoftBank's Arm is now expected to raise as much as $4.87 billion in its long-awaited IPO, making it the largest IPO of 2023, surpassing the $4.37 billion listing by Johnson & Johnson's consumer health spinoff Kenvue Inc. Still, the IPO will raise almost half of the initial expected amount of between $8 billion and $10 billion.
---
YOUR CAPITAL IS AT RISK. 81% OF RETAIL CFD ACCOUNTS LOSE MONEY.
---
In my last article on the company, I noted that some of its largest customers have agreed to be the cornerstone investors in the offering. The companies plan to subscribe to shares worth up to $735 million. The customers include Nvidia Corp., Apple Inc., Advanced Micro Devices Inc., Intel Corp., Alphabet Inc.'s Google, MediaTek Inc., Synopsys Inc., TSMC Partners Ltd. and Cadence Design Systems Inc.
Recently, the company extended its long-term partnership with Apple Inc. up to 2024, showing confidence in Arm's technology, which is found in most smartphones globally. The decision comes even as Arm's rivals NXP Semiconductors NV, Qualcomm Inc., and others are developing a rival technology known as RISC-V to reduce the industry's reliance on Arm.
Although Arm's technology is used in almost every smartphone, it is largely unknown to consumers. The company sells the blueprints needed to design microprocessors and licenses technology known as instruction sets that dictate how software programs communicate with those chips.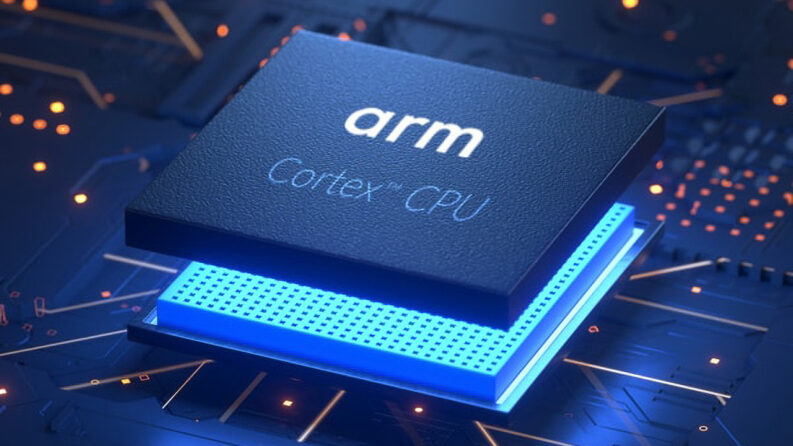 The company's instruction sets and technology are extremely power efficient, which has made them ubiquitous on phones, where battery life is critical. However, the company is keen to expand into other chip markets after the smartphone market stagnates.
Arm's CEO, Rene Haas, who assumed office last year, is looking to expand into more advanced computing chips and has identified AI and data centre chips as the company's next foray. Processors for this industry segment are costly and highly profitable.
The company is designing processors to accelerate the AI and machine learning technology they help power, which is a unique approach.
---
YOUR CAPITAL IS AT RISK. 81% OF RETAIL CFD ACCOUNTS LOSE MONEY.
---