When compared to many other Sub-Saharan African countries, Kenya's financial system is quite developed for a country with its amount of revenue.
There are many commercial banks, non-bank financial institutions, insurance companies, and a stock market that make up the financial system.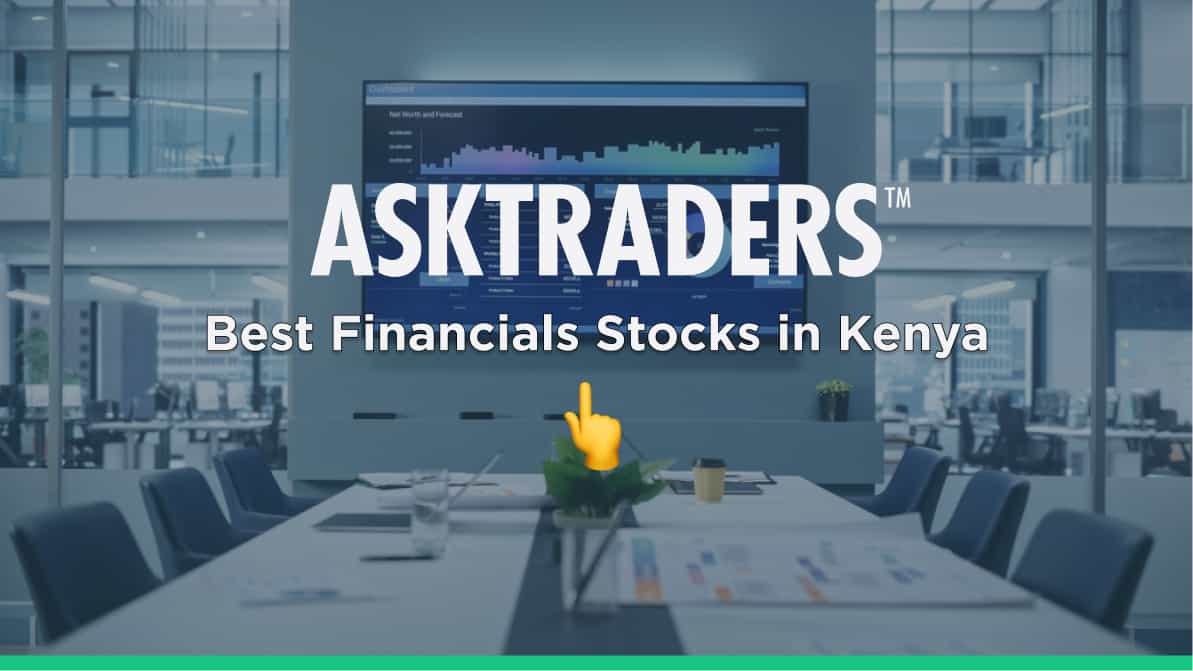 Added to this, there have been three more commercial banks established in Kenya over the past 30 years. Similarly, the quantity of non-bank financial intermediaries has increased dramatically.
There has been rapid growth in the variety of insurance providers and their offerings. Most workers in Kenya are part of one of the tens of thousands of savings and credit societies that have been so effective at raising capital.
In addition, the Kenyan economy is largely commercialised, which is not the case in many other Sub-Saharan African countries.
In light of Kenya's booming financials sector, we have rounded up the 5 best financials stocks which are available on the Nairobi Stock Exchange (NSE).
Britam Holdings Limited (NSE: BRIT)
Individual pension plans, pension annuity and umbrella retirement funds, asset management and investment advisory services to individuals and institutional clients, and insurance coverage are just some of the recent additions to Britam Holdings Plc's diversified product and service portfolio in the financial value chain.
Britam Holdings Plc shares are now trading at 7.50 Kenyan Shillings per share on the Nairobi Securities Exchange (NSE) (KES).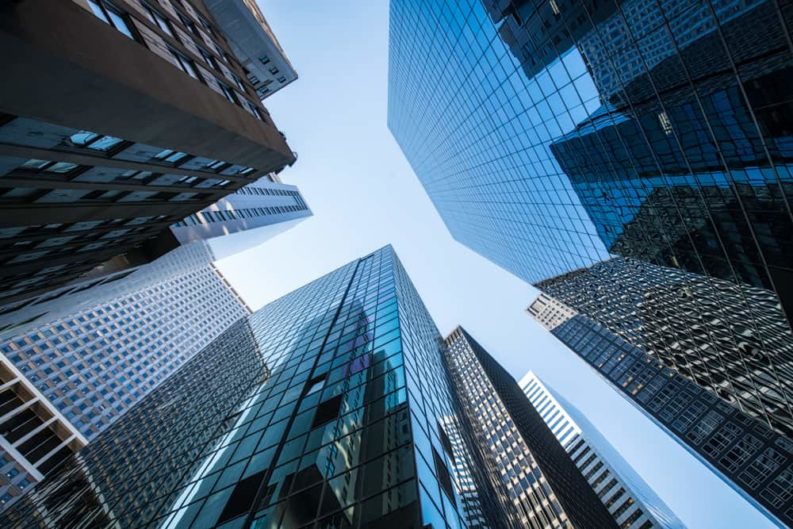 The closing price of BRIT stock on the Nairobi Securities Exchange (NSE) was 7.50 KES on 22 October 2021, down 0.5% from the previous day's closing price of 7.54 KES.
The financials for Britam Holdings Plc show a market valuation of 18.9 billion KES, a P/E of -2.07, and EPS of -3.62 KES. At the end of the day, there were a total of 2.52 billion shares in circulation.
For the six months ending in June of 2021, Britam Holdings Plc posted higher profits. The sum of revenue was 19,701,000,000 KES, up from 17,209,000,000 KES the previous period. There was a total of 1,011.57 KES in operational income, and a net profit of 376,000,000 KES was recorded.
Standard Chartered Bank Limited (NSE: SCBK)
Standard Chartered Bank Kenya Ltd is based in Kenya, but its parent company operates throughout Asia, Africa, the Middle East, Europe, and the Americas. From basic banking services to more complex offerings like asset management and treasury services, Standard Chartered Bank Kenya Ltd covers all of your financial needs.
Current accounts, savings accounts, fixed deposits, personal unsecured loans, mortgages, debit cards, foreign currency debit cards, excel and mobile banking services, investment services, and international banking are just some of the products and services offered by Standard Chartered Bank Kenya Ltd today.
According to the company's financial statements, Standard Chartered Bank Kenya Ltd has a market value of 46.4 billion KES, a P/E ratio of 9.68, and profits per share of 13.95 KES. Presently, there are 344,000,000 shares available for purchase.
Standard Chartered Bank Kenya Ltd. had a Gross Turnover of 714,950.00 KES last year, according to their financial reports.
Stock buyers and sellers of Standard Chartered Bank Kenya Ltd should rest easy knowing that the company has been increasing its earnings per share and maintaining steady profits during the time, both of which bode well for future dividends and profits.
BK Group Plc (NSE: BKG)
In terms of assets, BK Group Plc (previously Bank of Kigali Limited) is Rwanda's largest commercial bank, and it holds a banking licence from the National Bank of Rwanda.
Since its founding in 1967, when it was known as the Bank of Kigali SA, it has come a long way. The organisation provides a comprehensive suite of financial services, including retail banking, corporate banking, and central treasury.
The company offers a wide variety of services, such as checking and savings accounts, fixed deposits, retail lending (mostly consumer loans and mortgage-based lending), and more.
Stock in BK Group Plc is currently trading at 29.80 KES per share. With a P/E of 5.35 and EPS of 10.55 KES, the company has a market worth of KES 26,902,776,660.
Future shareholders of BK GROUP PLC can expect handsome dividends and earnings thanks to the company's commitment to expanding its profit margins and increasing its earnings per share.
I&M Holdings Limited (NSE: IMH)
With a high franchise value and an even higher intrinsic worth, this company deserves its position at the top of Kenya's banking sector.
The after-tax earnings for the year 2021 increased by 3% to Kes 8.6 billion from Kes 8.4 billion for the same period in the previous year, allowing the company to keep up its excellent growth pace.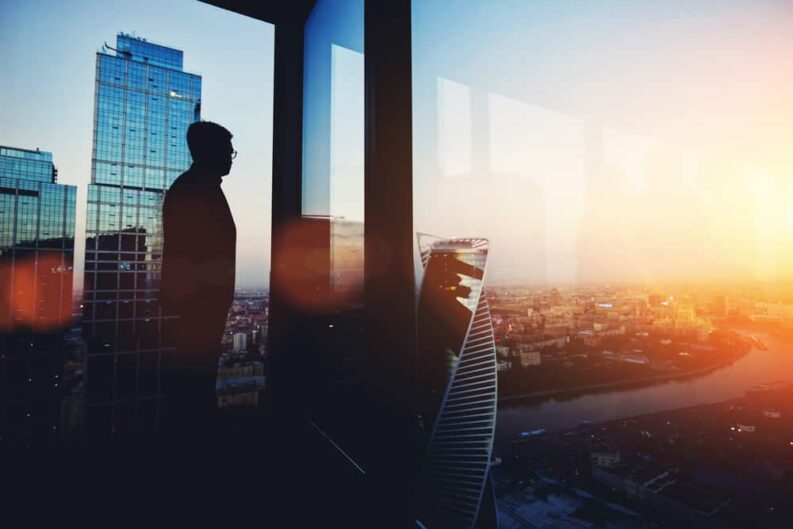 The majority of the success may be attributed to the rise in customer deposits and loans, as well as the customers' continued investments in the digital banking infrastructure.
This has allowed the Group to finally realise its planned steady expansion, making it an excellent investment for steady long-term growth.
Stanbic Holdings Limited (NSE: SBIC)
Stanbic Bank Kenya Limited holds a banking licence issued by the Central Bank of Kenya. The Standard Bank Group, of which it is a part, is one of the oldest and largest in Africa, having opened for business more than 150 years ago.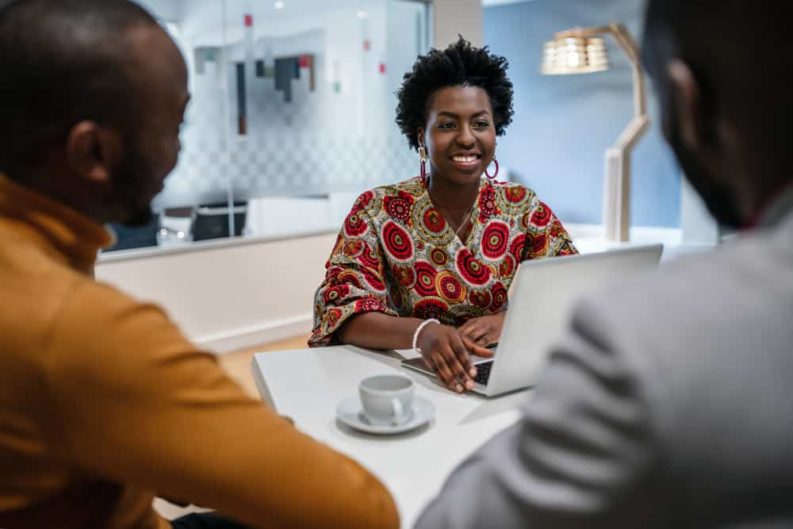 It has expanded to more than 20 nations across Africa and beyond. Stanbic IBTC Holdings today provides services throughout a wider range of the Financials value chain, including checking, savings, and domiciliary accounts; personal loans; vehicle and asset finance; debit and credit cards; mortgages; Internet banking; and loans to small and medium-sized businesses.
The services provided by Stanbic IBTC Holdings Plc include those of an agency, insurance broker, and stockbroker, as well as venture capital and private equity investments, estate administration, and trust management.
Stanbic IBTC Holdings stock buyers and sellers can anticipate rising dividends and profits as the company's earnings per share rises and its profits remain stable over time.
Stanbic IBTC Holdings' real-time price chart suggests that analysts expect the Financials industry to continue showing signs of improvement and gain market share in light of rising trade volumes.
People Who Read This Also Viewed: