Owners of dividend stocks receive periodic distributions of cash and/or additional shares of the company. Therefore, investors who are cash-flow constrained invest in dividend-paying companies. However, the best dividend companies also offer significant growth over time.
With inflation on the rise and fears of a possible economic downturn, dividends can be a great way to boost your portfolio's income, which is something many investors seek.
Passive income from some of the economy's strongest companies might be yours with an investment in dividend-paying stocks or mutual funds.
The greatest dividend-paying corporations are a great way to protect your wealth from rising prices because they also offer capital appreciation and capital gains. Here, we have listed the top 5 high dividend companies in Kenya.
Standard Chartered Bank Kenya Limited (NSE: SCBK)
Standard Chartered Bank Kenya Limited is a branch of the British banking giant Standard Chartered that operates in Kenya. The core of the business is the provision of banking and related services. Its branches provide retail, private, and commercial banking.
Business Banking, Retail Banking, and Private Banking are the other divisions. The corporation operates out of 36 branch offices and provides customers with access to more than 108 ATMs.
Under the transaction banking umbrella, it provides services like cash management, digital banking, trade financing, and working capital.
Plus, Standard Chartered Bank Kenya Limited's P/E ratio is 5.4x lower than the market average in Kenya. Standard Chartered's profits have increased by 2.6% annually during the past five years, presenting an excellent investment opportunity.
NCBA Group Plc (NSE: NCBA)
NCBA Group Plc, through NBA Bank, offers a variety of banking services for the retail, commercial and corporate sectors. The Kenyan, Tanzanian, and Ugandan branches provide stock brokerage, bancassurance, leasing, and investment banking services.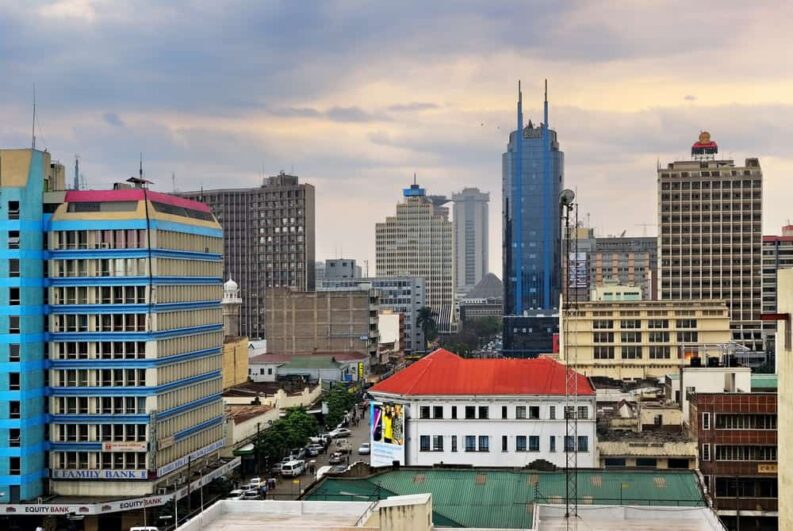 Different types of accounts, such as checking and savings, are made available. The company also offers consumer credit and asset financing options.
Loan products from NCBA Group Plc include home equity lines of credit, mortgages, and plot loans, as well as overdraft facilities, personal loans, M-Shwari, and Fuliza M-Pesa.
Auto loans and adaptable insurance financing are only two of NCBA Group Plc's asset finance offerings.
It allows for a variety of term deposit products such call deposit accounts and fixed deposit accounts, as well as insurance products like income protector, travel insurance, personal accident, medical insurance, health insurance, critical sickness, and Cigna Global International Health.
With a growth of earnings per share and constant profits within the time, investors who wish to purchase or sell Ncba Group Plc stocks can be assured of attractive dividends and earnings in quarters to come.
Ncba Group Plc's real-time chart analysis indicates analysts expect the financial sector to continue its upward trend in performance, with market share increasing along with trading volumes.
British American Tobacco Kenya Plc (NSE: BAT)
British American Tobacco Kenya plc is the name of a company that maintains business operations in Kenya. The company grows and processes tobacco, as well as produces and sells cigarettes, other tobacco products, and oral nicotine products. Additionally, the company exports these goods.
In addition, the Company is engaged in the business of selling goods that contain oral nicotine. The portfolio of cigarette brands owned by the Company includes the Sportsman brand, which can be purchased in a number of countries across Eastern Africa, including Kenya, Uganda, and Somalia, amongst others.
Additionally, British American Tobacco distributes cigarettes under a few global brand names, including Pall Mall, Dunhill, and Rothmans. These brands are available in over 200 locations throughout the world, including East Africa, and British American Tobacco sells cigarettes under these names.
In addition, British American Tobacco operates a plant in Nairobi for the production of cigarettes as well as a plant in Thika for the production of green leaf threshing, also known as GLT. Earnings at British American Tobacco have increased by 17.5% over the course of the last twelve months.
Williamson Tea Kenya Plc (NSE: WTK)
Williamson Tea Kenya PLC is a company that was founded in Kenya and is currently engaged in the cultivation of tea, the production of tea, as well as the sale of tea. In addition, the company sells and services generators. In addition, the company is in the business of selling and servicing generators.
Because the company has been producing, choosing, and blending exceptional teas for more than 150 years, Williamson Tea is in a category all its own and cannot be compared to any other brand of tea.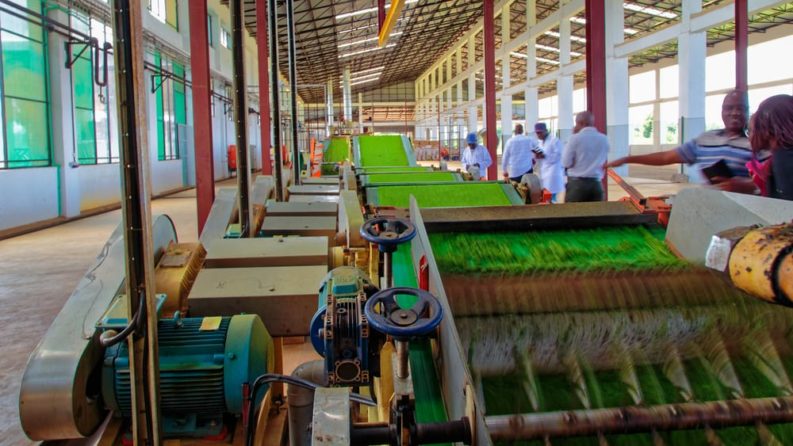 And due to the fact that the owners of the company are also tea farmers, all of the company's teas are produced on local farms.
This gives the company the ability to exercise complete control over the product's quality at every stage of production, from the bush to the cup, because the owners of the company are also tea farmers.
BK Group Plc (NSE: BKG)
There are around seventy-nine branches of Bank of Kigali across Rwanda, each of which provides personal banking services to individual consumers and commercial banking services to enterprises (business banking).
The organisation operates under three main departments: Retail Banking, Corporate Banking, and Central Treasury.
The Retail Banking business is responsible for a wide range of consumer-facing financial services, including but not limited to checking, savings, and fixed deposit accounts, as well as retail lending, which is comprised mostly of consumer loans and mortgage-based lending and mortgages.
The Corporate Banking department handles local and foreign currency fixed deposits, overdrafts, loans, and other forms of credit. Additionally, the company provides its clients with the option of doing financial transactions online.
The P/E of BK Group is 4.5x lower than the market average of 6.8x in Kenya, and the bank's income is forecasted to rise at an annual rate of 19.16%.
The bank's earnings have also increased by 18.8 percent during the past five years, making it an excellent high dividend investment for Kenyans seeking solid returns over the mid to long-term.
People Who Read This Also Viewed: