What is an ETF?
Exchange-traded funds are baskets of securities, or a mix of investments that are traded on a stock market, such as bonds or stocks. They may seem to be just like mutual funds, at first. Nevertheless, most investors agree that the two are more like cousins, rather than being investment twins.
Unlike mutual funds, ETFs are purchased and sold all day long, and not after the market has closed, as is the case with mutual funds. These mutual fund orders are only processed based on final prices for the day. This gives ETF buyers and sellers more control.
Today, well over 1 000 ETFs exist, for almost every asset class. As a result, investment firms are able to sell ETFs in whatever you'd like, from bonds to Bitcoin and more. This is one of the reasons you should either do a broker comparison or ask a fee-taking as opposed to commission-based financial adviser which brokerage house they recommend for housing your ETF portfolio.
An exchange-traded fund is a passive fund that tracks an index, or an entire market or market segment, in other words. Rather than being actively managed, ETF managers act passively. Because the actual stock that may be present in the ETF isn't traded and only the whole basket is, little management is going on compared to managers trading actual stocks, or who actively manage stock portfolios.
The goal is to outperform an index through frequently buying and selling these individual investments.
How are ETFs Different From Mutual Funds?
Like stocks, ETFs can be bought and sold during the day as prices fluctuate. ETFs are bought and sold through a brokerage house, and you place your order either by phone or online. While mutual fund orders can be made during the day, the actual trade doesn't happen until after the markets close and the final price has been set. You may therefore have purchased a mutual fund at a low price, only to find that the closing price was higher. With the ETF, you know you are buying and selling it at the actual price.
When it comes to a mutual fund, no minimum investment is required but there is a minimum for an ETF.
You do pay low trading fee amounts for ETFs, but in the end, they usually cost you much less than a mutual fund. The difference lies in the ongoing management fees. Typically, for ETFs these are much less, as ETFs require only passive management, not active management. Additionally, there is never an entrance or exit fee as there is with some mutual funds. In some cases, this ends up being exorbitant.
ETFs are normally taxed more favourably than the profits on mutual funds. This is due to non-frequent portfolio turnover and the way the ETFs are structured.
Finally, you cannot buy or trade options in ETFs but you can do so in mutual funds.
Top 3 ETF Broker Comparison
Go to Broker
75% of retail investor accounts lose money when trading spread bets and CFDs with this provider. You should consider whether you understand how spread bets and CFDs work, and whether you can afford to take the high risk of losing your money. Professional clients can lose more than they deposit. All trading involves risk.

of 6 ETF Broker
AJ Bell Youinvest

Go to Broker
Risk warning: Capital can be lost. Terms and conditions apply.
Considering ETFs Risks, Why Does Warren Buffett Selectively Like Them?
It is important to remember that any investment class, be it stocks, bonds or anything else, has attendant risks. ETFs or index funds have their benefits too – in fact the world's most successful investor, Warren Buffett, recently won a $1 million dollar bet that an index fund would outperform a leading hedge fund. Buffett advises that there are no guarantees on the stock market, but that ETFs remain a smart choice, especially in the beginning, and he specifically endorses them as a solid way to boost retirement savings. Buffett bases his conviction on two things:
ETFs are inexpensive.
Their fortunes aren't tied to the success of a single entity or company only.
Buffett says there is a golden rule to ETF success and it is made up of two parts:
Buy into all the big companies through an ETF such as the S&P 500.
Do so consistently as one of your trading strategies – don't do it once and then erratically after that. To minimise risk, consistency is key.
Another mega successful entrepreneur, Anthony Robbins, agrees with Buffett. He points out that for him, the success of ETFs lies in the fact that trading activity – and therefore human error or misjudgement by ETF managers – is kept to a minimum. For example, individual stocks are not being picked out and traded, considerably minimizing the potential for making the wrong decisions.
The Hidden Tax Risks That Come with ETFs
Most ETFs are tax efficient, so tax savings are often touted as one of the advantages. However, this is not always the case. If you don't understand the tax implications of your ETFs, you may end up being taxed heavily. Tax is sometimes one of the ETF risks.
If you have an international ETF, in-kind exchanges may not be possible. Certain countries don't allow in-kind trade-offs, creating capital gain problems. This is one of the reasons you should always consult a good ETF guide before investing in index funds.
In the unlikely but possible event that your ETF is actively managed, it may not do all of its selling using an in-kind exchange. This means capital gains can accrue, which then need to be distributed to the fund holders.
If your ETF uses derivatives as its vehicle, there will be capital gains distribution as well, for the same reason as mentioned above.
ETFs create a streamlined tax effect by utilizing exchanges with authorized participants (AP) through in-kind exchanges. In a mutual fund, the fund manager sells stocks to cover redemptions. In an ETF, though, the manager exchanges an ETF unit for the actual stocks within the fund. This normally creates a situation in which the capital gains on the stocks end up being paid by the AP, not the fund. Consequently, you'll receive no capital gains distributions at year end.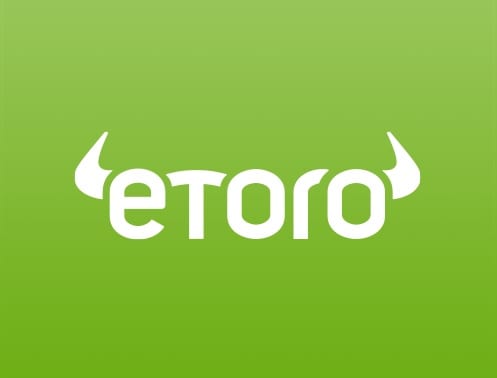 Crypto Trading
Many people are aware of the forceful Bitcoin rally seen back in late 2017 up to the December 2017 record high.
But many are also aware that this market can be quite volatile, although the l [...]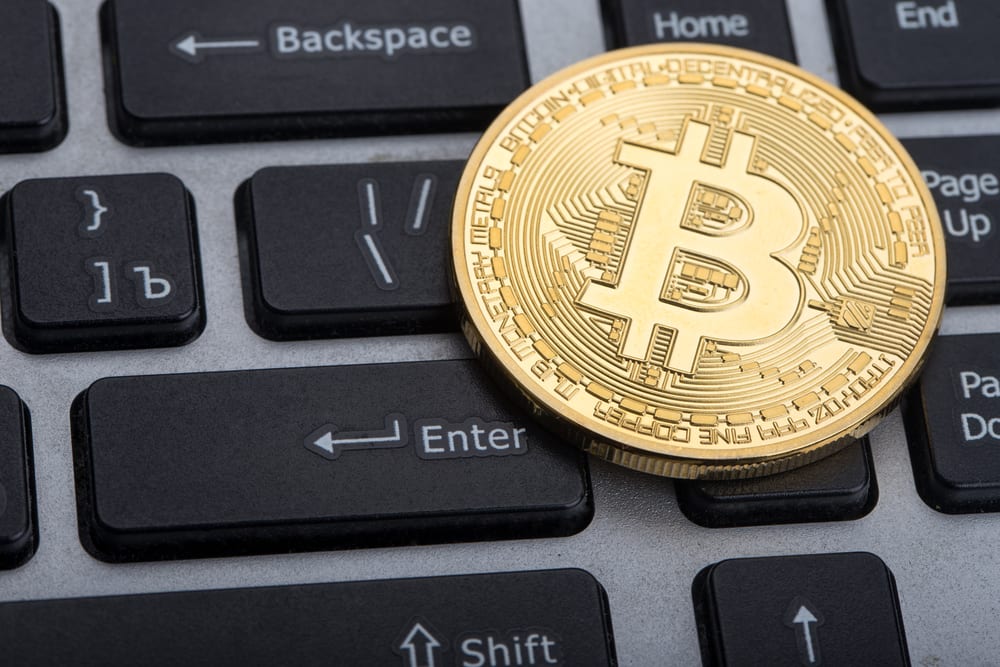 Crypto Trading
It's definitely possible to trust a site like IQ Option. It is used and well-regarded by other clients in countries across the world on a highly regular basis. It is believed to have users in 178 [...]
ETFS Have Never Been Tested in a Terrible Market
One of the big ETF risks always lingering at the back of fund managers' minds and prompting occasional but sincere warnings, is that ETFs have never been tested in a down market. No one knows how resilient they really are when market conditions turn.
The fear is that by their very nature, ETFs have created their own insular momentum, which some analysts liken to a bubble that can burst. As passively managed ETF returns have outperformed actively managed mutual funds and the like, more investors have poured money into them. This influx of money fuels the upwardly rising price of the stocks being purchased.
The circle continues as those rising values attract more investment, and the prices go up again. ETF investors have no vested interest in whether these stocks are now over-valued, as they're only buying what represents a slice of an entire market. Because of this, some money managers have issued warnings about the effect of passive funds on asset prices, and the dangers that could lurk when the market comes under pressure and these cash injections dry up.
Moreover, issue warnings is all fund managers can do, as ETFs simply haven't been tested in a down market. Index funds have grown astronomically, but they have never had to reveal how they would stand up to any major market stressors. The question is: will ETFs be able to the adverse effects of a big market correction in future?
ETFs can Represent an Increased Risk to Your Portfolio
Any portfolio comes with various kinds of risks, such as market risk, geopolitical risk factors and business risks. There are so many ETFs available and while that's a boon, it is a double-edged sword: with increased exposure to risk factors, comes the chance of actual risk conversion. In addition, perhaps labouring the point, this is one of the often unsung ETF risks.
Although ETFs are often thought of as safe, there are scenarios in which risk creep seeps into your portfolio without you even fully realising it. When you add a single country fund, you also add political, economic and liquidity risk – you only need to think of what funds were doing the day before and after the unexpected pro-Brexit vote. Then, you may buy into a leveraged ETF. If so, you multiply how much you will lose if the investment loses traction and fails to perform. You can also swiftly mess up your asset allocation with every extra trade you conclude, and increase your overall market risk this way.
Being able to trade in and out of ETFs with many niche offerings is great. On the flip side, you could easily forget to step back to check that you have not made your portfolio too risky. If you only happen to do a risk assessment in a bear market, it would likely be too late and there would not be much you could do to fix this.
Market Orders Have Their own Risks
One of the benefits of ETs is often cited as the fact that they are bought and sold at current market rates. However, when trading ETFs, you should be careful when placing these market orders, or orders to purchase and sell at the prevailing market asking and taking prices. Analysts say this is especially so with large orders.
In most cases with large orders, say analysts, limit orders – or those that specify a price, in other words – are preferable because they give you a higher degree of certainty. The general consensus seems to be that if you're doing a voluminous order of 10,000 or more shares, you are buying into one of the inherent ETF risks if you do not abide by limit orders.
Avoid trading during market opening and closing Experienced managers also recommend not trading ETFs within 10 minutes of stock markets opening or closing. Trading at these times, there is less liquidity in the composite stocks, so it's more difficult for market makers and fund managers to correctly hedge themselves. In addition, prices are often moving wildly at these times, so it's more challenging for a market maker to set bid and asking goals within an accurate range.
Conclusion:
Enjoy the Rewards of ETF Gains, but Never Lose Sight of the Potential Risks
ETFs enjoy immense sustained popularity precisely because of the many benefits they can bring to the bottom line. However, as good as the going may be and as safe as it may feel, you should always be aware of these risks, have contingency plans and know when you will mitigate a risk becoming a reality. This, as with all things, demands awareness and an ability to carefully plan ahead.
The big issue with ETFs remains the fact that they have not been tested in adverse markets. Analysts predict the next bear market – being when stocks drop 20% or more – to be due in 24 months, based on cycles throughout history. Moreover, they also believe that the next financial fallout will be due to a non-bank crisis – such as ETFs. What will happen when things go wrong and markets start to drop is anyone's guess and the only protection will be preparation for a worst-case scenario.