Do a Comprehensive Analysis of the Stocks You Plan to Trade
The most successful Forex traders always select a few stocks to follow and invest in. This narrows down their scope to the ones that will reward them the most. Then they follow it up with a detailed analysis of the stocks to understand their trends and market tendencies. Often the analysis includes key factors like company management, products on offer, rival businesses, business strategy, projection by analysts, previous financial statements etc. All of these factors must be integrated into the investment strategy for best output.
A good understanding of finance and how instruments work is hugely important for making successful trades. If you do not have a formal education in finance, you can still get a good understanding of it through websites like Coursera, MIT OpenCourseWare, and Academic Earth.
If you want to improve your understanding of financial markets, consider taking classes by known financial experts. NYU's AswathDamodaran and Yale's Robert Shiller are some examples of this. For more elementary knowledge related to forex, you can find ample material on several websites.
Practice through demo accounts and paper trading is also a good way of improving your trading skills. Most well-known brokerages will offer some kind of trading simulation for novices. These are of great use to beginners and can help them get a great idea of the market as a whole.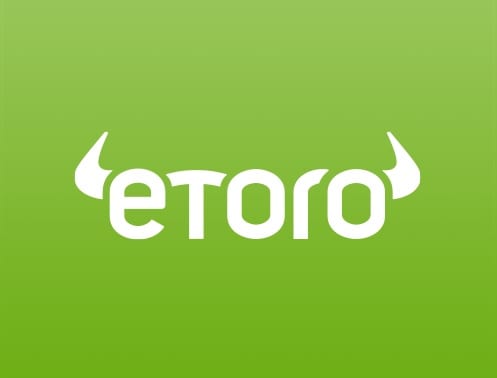 Crypto Trading
Many people are aware of the forceful Bitcoin rally seen back in late 2017 up to the December 2017 record high.
But many are also aware that this market can be quite volatile, although the l [...]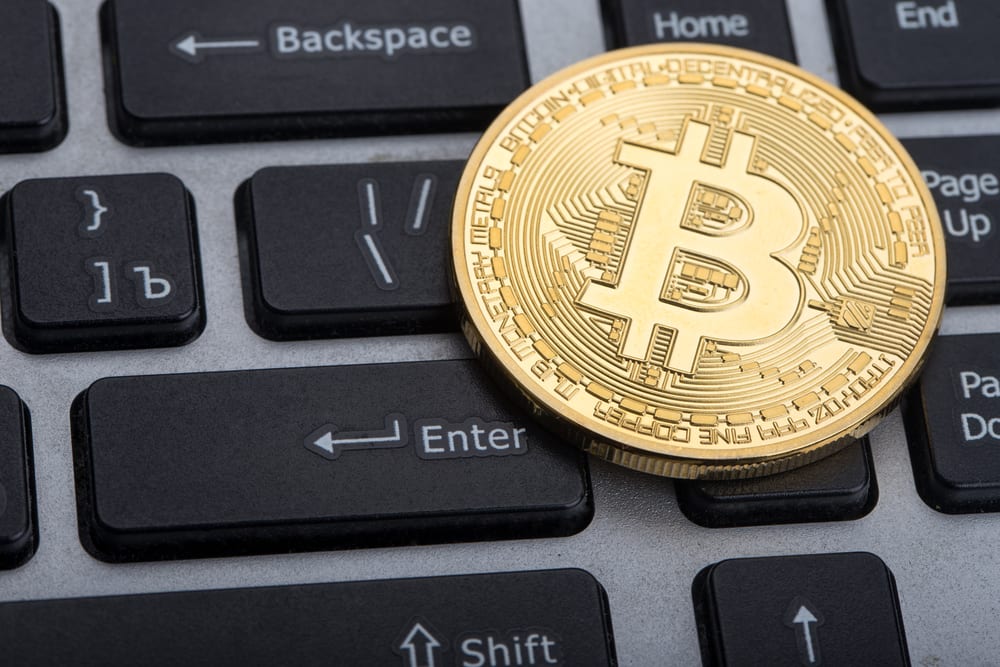 Crypto Trading
It's definitely possible to trust a site like IQ Option. It is used and well-regarded by other clients in countries across the world on a highly regular basis. It is believed to have users in 178 [...]
Devise an Investment Plan and Seek Advice
Deciding to invest is a rather simple thing. However, you need to have a well-defined plan to make things work. Once you have used any or all the resources mentioned above to learn about the market, it is time to seek experts. There are professionals who have been involved in the investment market for a long time and can help you avoid getting scammed or losing money.
It is not uncommon for first-time forex traders to make overzealous trades or invest in shady stocks. Taking advice from reliable experts can help you avoid such blunders and make a good start. Even though many people are attracted to Forex trading because of how much Forex traders earn, caution is the word here. So, being mentored by a reputed and reliable expert who has made consistently successful trades in the past is a good idea.
Mastering the art of trading requires years of practice and analysis. Even then, you will not be at a point where you can predict outcomes with closed eyes. Above all else, it is important to be consistent, adaptive and vigilant of market changes, and most importantly consult experienced traders and professionals.
Be Emotionally Balanced While Forex Trading
Trading decisions based on emotions are probably the worst way of going about it. This is the first rule of how to become a successful Forex trader. If you follow your brains instead of heart, then you can expect a fair level of success in your trades. If this happens, then you are likely to have a several successful and rewarding trades while enduring some minor losses.
However, things are not going to trend upward all the time. There are situations where it gets hard to handle consecutive losses. But these are the times where you need to exercise your judgment and exhibit courage. Trading without feeling excess of emotion is the best way to ensure you become a successful Forex trader.
If you have created a decent investment plan, then you will have a point of entry/exit. You will need to determine if the stock is going to reach your point of entry or exit at a certain time. If it does not, then you need to move on to other stocks and make better trades. You need to consider the risks and rewards ratio and how much profit you expect to make. This will give you a general idea of when you can expect to move on your investments and exit at the appropriate time.
Decide on an Investment Process and Apply It Consistently
If you ask any expert on how to be a successful Forex trader, they will tell you that planning and processing is everything. Your investment process essentially defines the level of success and profit you can get. The best Forex broker will tell you to create a strategy based on your investment portfolio and market changes. You can also make a Forex broker comparison to understand which ones can benefit you the most.
Depending on your broker comparison, you can decide on an investment strategy. If you have done your research well and sought the right advice, then you should be able to make a preliminary plan. However, the point is not just to have a plan but also update it regularly. This does not mean that you change it with every little dip or surge in stock. But it does mean that you should account for major news and forecasts by experts. This will help you secure your investment portfolio against future uncertainties.
On the whole, you can have either an aggressive investment strategy or a defensive one depending on various factors.
Consistency in investment also has to do with the way you invest. For instance, many traders stick with buying support and selling resistance. Other traders prefer dealing in crossovers or breakouts. It all depends on what you want to do with your investment capital.
Start a Trading Journal
Now, assuming you have covered all the steps above, you have a fair idea of how to go about Forex trading. However, there are still many things that you will need to know. The following steps will further help you define your daily trade process and derive the maximum benefit from it.
Keeping a trading log in a journal is a great way to ensure that you are on top of all your trade decisions.
Here are some major benefits you will get from journal trading:
It will allow for analysis of routines and examine past trades for profitability. This analysis and review are of key importance for long-term success.
After a long enough duration, you can use your logs to devise custom trade patterns on your selected stocks. This is key for learning how to become a successful Forex trader.
It provides accounts of past trades and keeps track of all activity.
It enables a systematic and statistical approach to trading and investment. The ideal Forex successful trader might begin through intuition but will switch to statistical approaches as soon as possible.
Now, how you keep your trading journal depends entirely on you. Generally speaking, Forex successful traders prefer digital logs like Excel or Evernote or even specific software dedicated to keeping trading logs. Other more traditional traders keep actual physical log books. You should choose the method you find convenient.
Mastering the Art of Trading And Continually Gaining Knowledge
If you want to know how to be a successful Forex trader, you should understand that learning about trading never stops.
For theoretical knowledge, there is an abundance of sources online. Go to any Forex platform and you will find plenty of reading materials. There will be dozens of books by reputed authors on Forex trading. Ideally, the Forex successful trader will dedicate ample time to all aspects of trading including, price action patterns, analysis at fundamental and technical levels, trading emotions and other key areas.
One of the best places to learn how to become a successful Forex trader is at Webinars. You can learn about the intricacies of the market right at your home or on the commute. Also, these events tell you things like how much does a Forex trader earn and how you can achieve higher success.
A Forex trader who understands that learning is an ongoing process and invests in the same is very likely to succeed. Taking expert advice at all times is a great idea. Even experts themselves often seek consensus even if only to get a general idea of investor market trend. Webinars often feature prominent speakers and Forex successful traders who can help you attain greater knowledge. This will help you develop more intricate strategies and naturally, achieve greater success through proper application.
Regulate Your Trading with Other Activities
While you are thinking of how to be a successful Forex trader, you need to ensure that you have your finances in line. Most novice Forex traders transition from a fulltime job to becoming traders. While initial profits may seem very lucrative, you need to ensure that you have a sound financial background before you jump in with both feet.
Also, the best Forex traders always maintain a good balance between the trading activities and other pursuits. Spending more hours on trade than others isn't naturally going to give you more profits or make you better at it. Further, as with all professions, it is very easy to get tunnel vision and miss the broader picture. That is why time away from the trade is also important.
This, however, does not apply to knowledge acquisition itself. It is highly recommended that you study as much as possible at the beginning. The practical application should also be practiced side by side. But the application must be regulated and treated like a job. Burning yourself out or making emotional trades is not the way to go. It will only lead to more frustration and monetary loss.
Also, it is important to note that those who know how to become a successful Forex trader understand the value of strategy. In fact, a solid trade execution is a momentary thing which has days or even weeks of strategizing behind it.
Conclusion:
Conclusion: Here's how you can see success
Trading can be an exciting, challenging and rewarding field. It offers tremendous potential to those with the right approach and fortitude. Constant learning and strategizing is the key to overall success as a Forex trader. Execution is equally important and requires thorough practice. The essential ingredient for understanding how to become a successful Forex trader is perseverance.
At the same time, it is important to maintain a fine balance between dedication and recharging your mind. Not working to your full potential and playing the trade just for the sake of possible profits is not a good long-term strategy. But if you have spent enough time strategizing, then you should be able to make smart trades with ease.
Also, the consistent output of your investment strategy will make a huge difference. If you want to know how to be a successful Forex trader, then you should test out your strategy. If it can deliver positive profits at least half the time, then it might be worth implementing.
However, sticking to just one strategy is not the best idea. The most Forex successful traders always have alternative strategies which they have tested out and are ready to put into play. This allows them to recover from losses and mitigate risks faster than others.
Keep learning and honing your skills and you should be able to become a Forex successful trader in due time.