Navigating your way around broker platforms can be daunting, particularly for new traders. Each broker has its unique perks, fees, and user interface. However, it can also be straightforward if a team of professional traders already tested all the platforms and rated them accordingly. Surprise, surprise, that's exactly what we did here. Follow our broker guides, and you'll get the most out of your favourite broker in a breeze.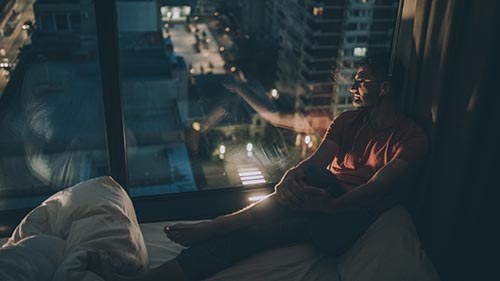 Email format is incorrect Please enter your email address
Criteria When Selecting Trading Brokers
While there can never be a guarantee that any one broker can provide all of the tools needed to guarantee sizable investment returns, traders can establish the right habits and practices when the appropriate trading parameters are available. Specifically, this might mean that a technical analysis trader will look for a broker with an excellent charting software package, or a scalping trader might select a broker with low trading costs (due to the high-frequency nature a scalper's trading plan). In other words, a trading broker must suit the needs of each individual trading client because there are so many other broker choices that are currently available in the market.
Since these brokers are actively competing for each trader's business, there will always be a variety of choices available with each brokerage having its own set o strengths and weaknesses. Broker guides can be an excellent way of comparing the benefits and drawbacks of the market's most popular trading brokerages. The in-depth reviews and analysis that characterizes each of our guides can help traders to see past the hype and focus on the specific elements that will matter most, depending on the individual trading style of each person. This is why it is so important for each trader to have a sense of which elements are most vital when implementing a trading plan.
Broker Benefits and Bonuses
Experienced investors that have likely tested a few different trading brokers in the past can also make great use of broker guides because there are always going to be new offers, benefits, and bonuses that might be made available in the future. These added incentives can provide a nice boost to a trading account balance, so if there are no other problems with trade execution or spread costs, it might be worthwhile to consider selecting a broker with an attractive bonus offer. These offers might be especially attractive for those with small account sizes, but it is also important to read the terms associated with all broker bonus offers because they usually require a set number of trades before the bonus is actually available. For these reasons, traders should never select a broker unless it is clear that these release requirements can be met.
Depending on the individual trading path each investor plans to follow, there still may be questions that will need to be answered before a brokerage trading account should be funded. Of course, there is nothing wrong with reaching out to a specific broker with questions. This allows each trader to gain further confirmation of the broker's stated terms, and prevents unfortunate surprises from popping up after a trading account has already been funded. Making a brokerage choice is a critical part of the investment process but it is also underappreciated by many new traders. Asking the right questions can make a significant difference in the number of obstacles each trader is likely to encounter along the way, so reading through comparative broker guides can remove many of the difficulties new traders experience. Generally speaking, some brokers will cater better to active traders while others might have more to offer passive investors.
With the large number of brokerage options that are currently available in the market, the good news is that there is a broker for every type of trading style. The bad news is that it can sometimes be difficult to tell some of these brokers apart. Fortunately, many market experts have already tested these brokerage platforms their reviews can prove to be invaluable in terms of the ways they can highlight potential strengths or weaknesses in each offering. Once a trader has read through these guides and selected two or three potential brokerage possibilities, there is nothing wrong with opening demo accounts through a few different platforms. Broker guides are designed as informative tools with the trader in mind but it is up to each person to give each broker platform a complete and thorough test run before live funds are deposited into any new trading account. Overall, the process of broker selection requires some patience and research. However, once these tasks are completed, traders usually report that a significant amount of time had been saved and large of potential trading mistakes have been avoided.